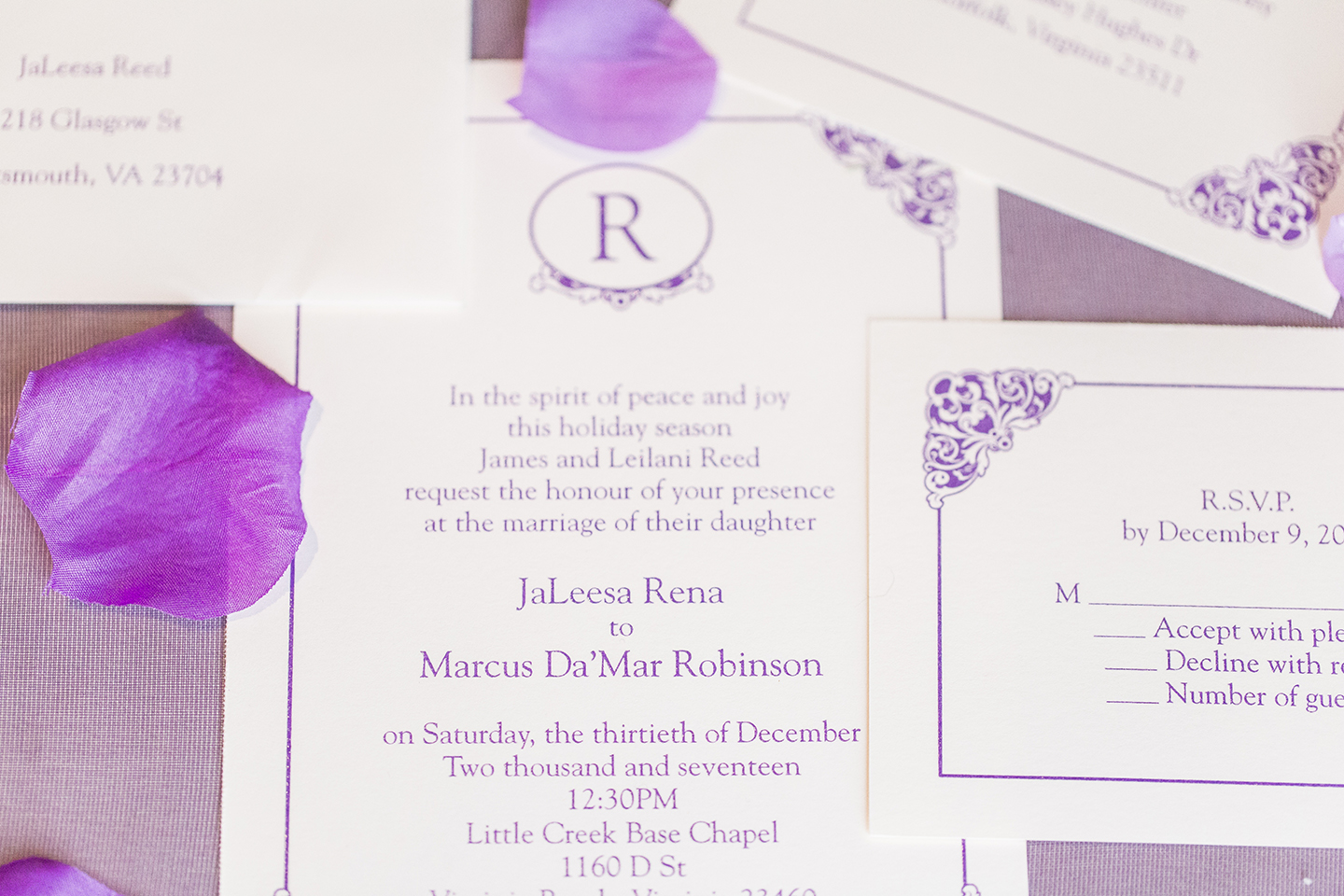 Both active duty military serving in the Navy, JaLeesa and Marcus met during training school for their current jobs, started dating and were set to be married in December of last year.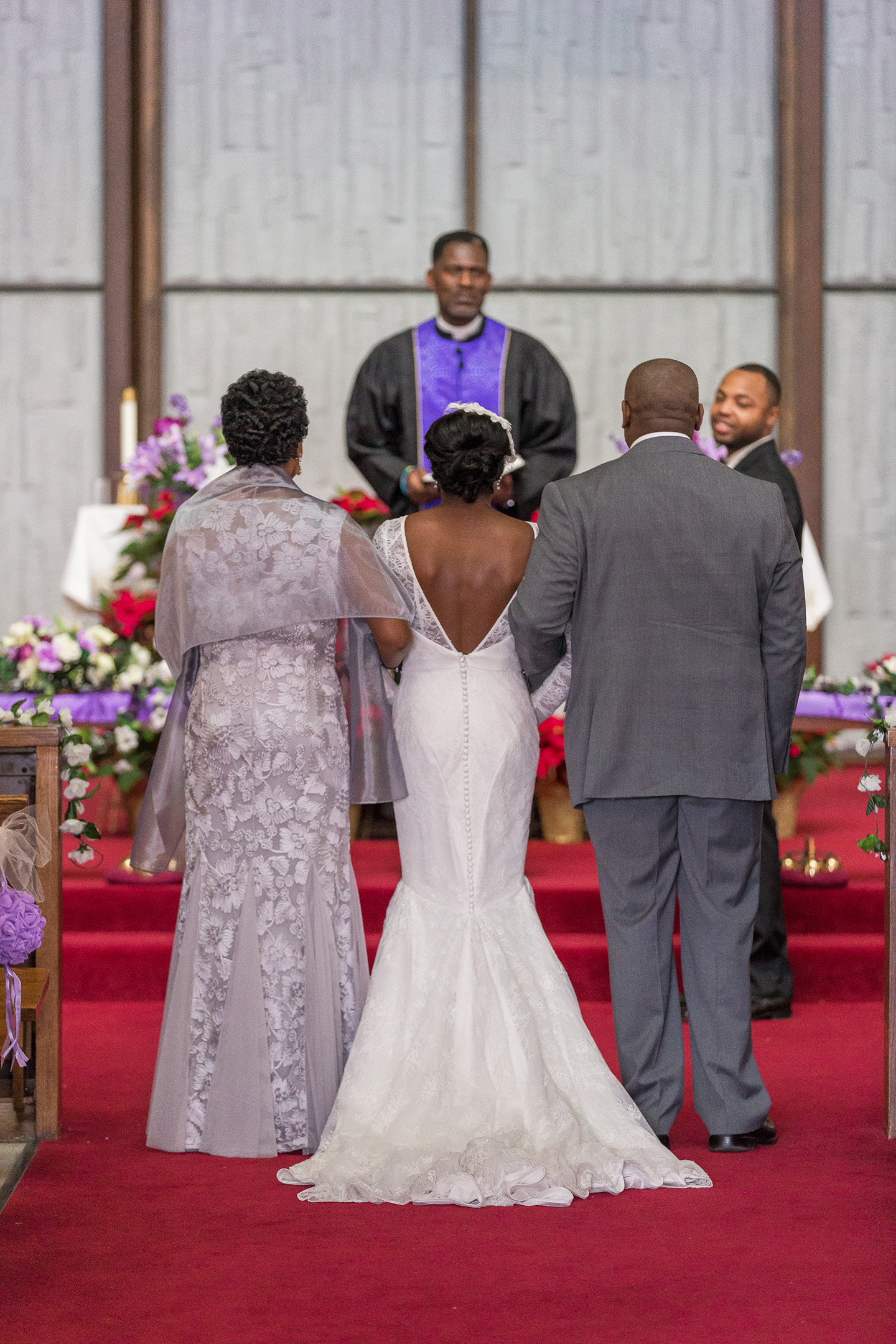 When the big day came, JaLeesa had her mother and father walk her down the aisle. "I believe they both contribute to my development of who I am today," she said.
How pretty is the back of her dress?!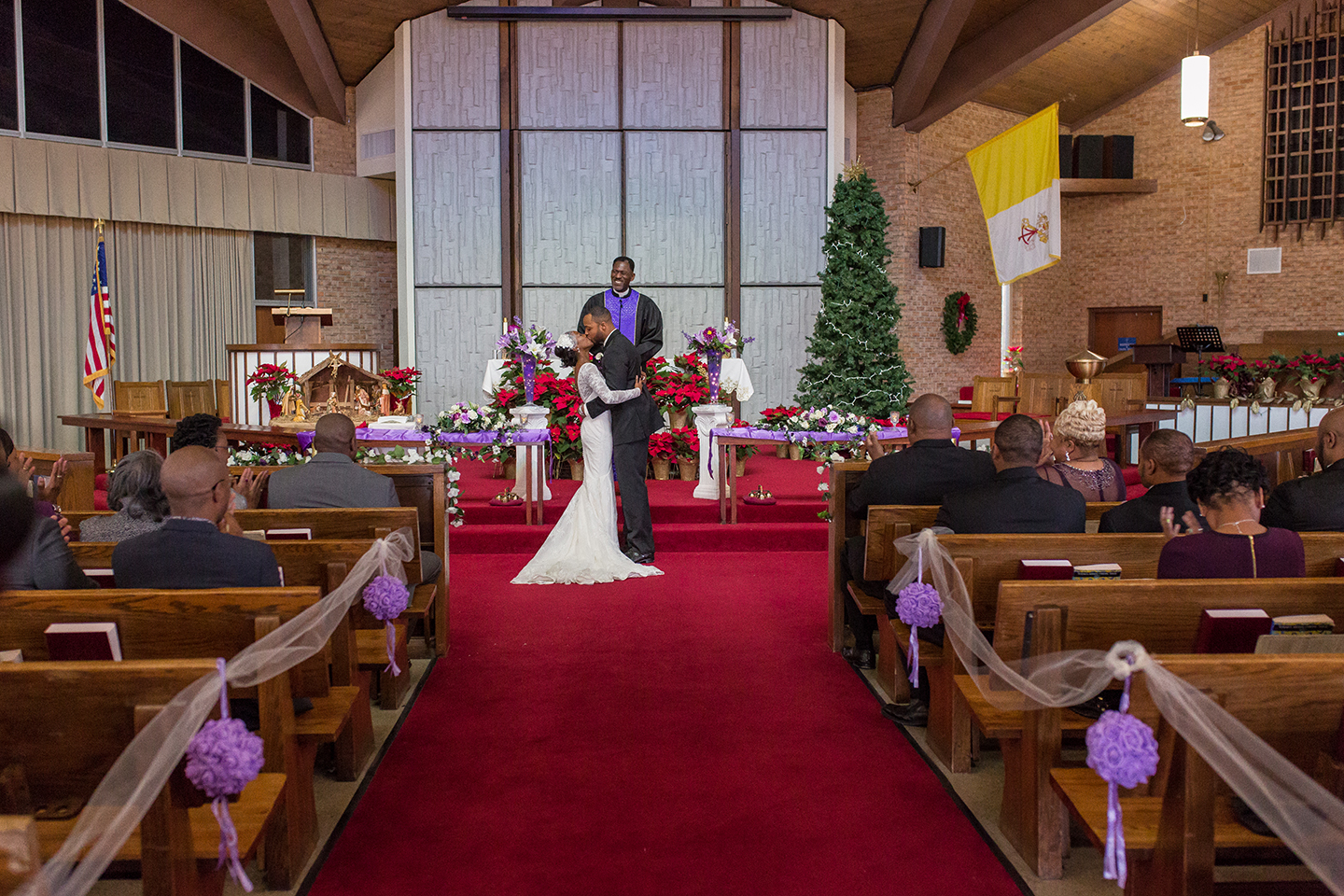 In front of their families and friends, they kissed and were wed!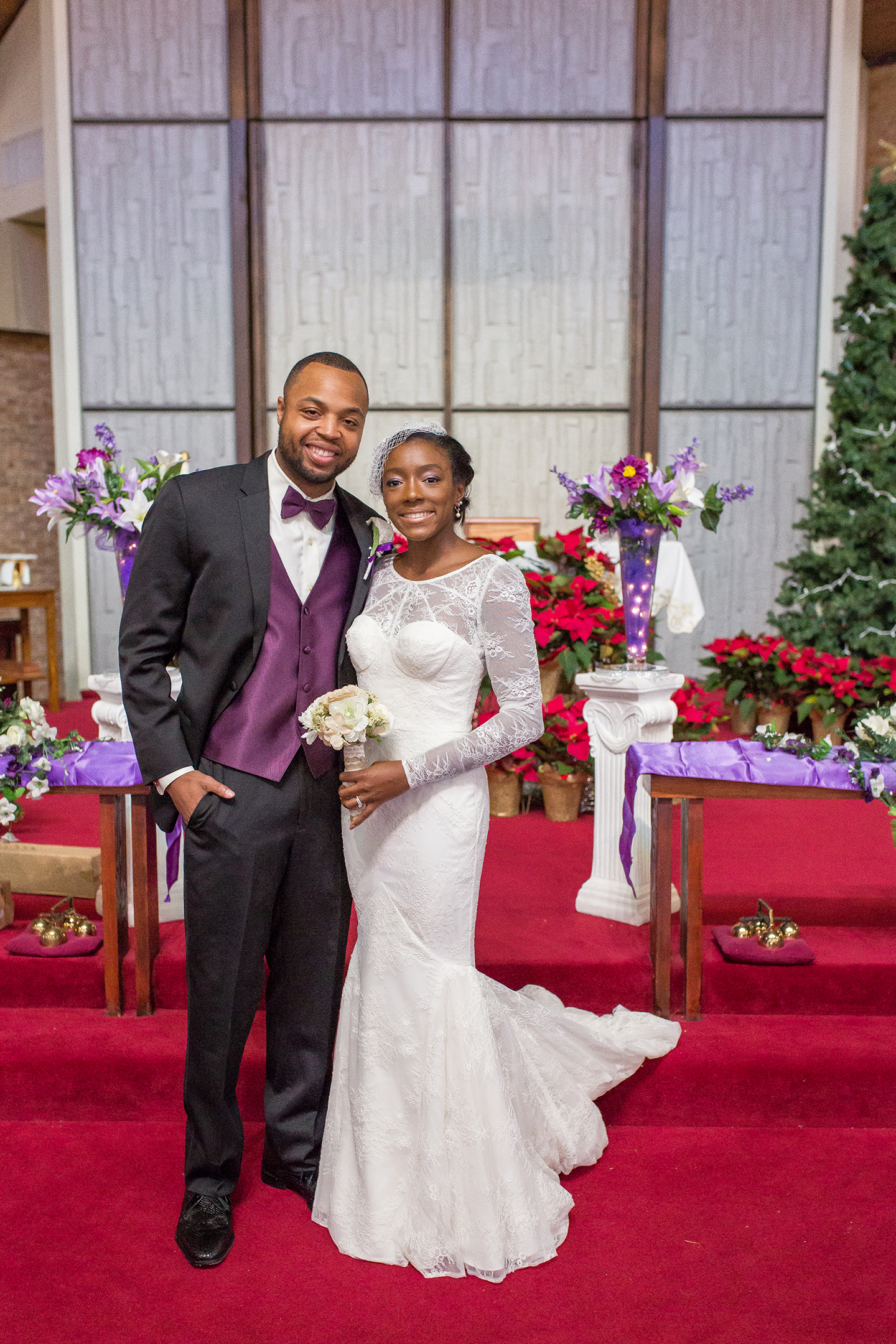 Don't they make a gorgeous couple?!
Their couples portriates were equally as gorgeous!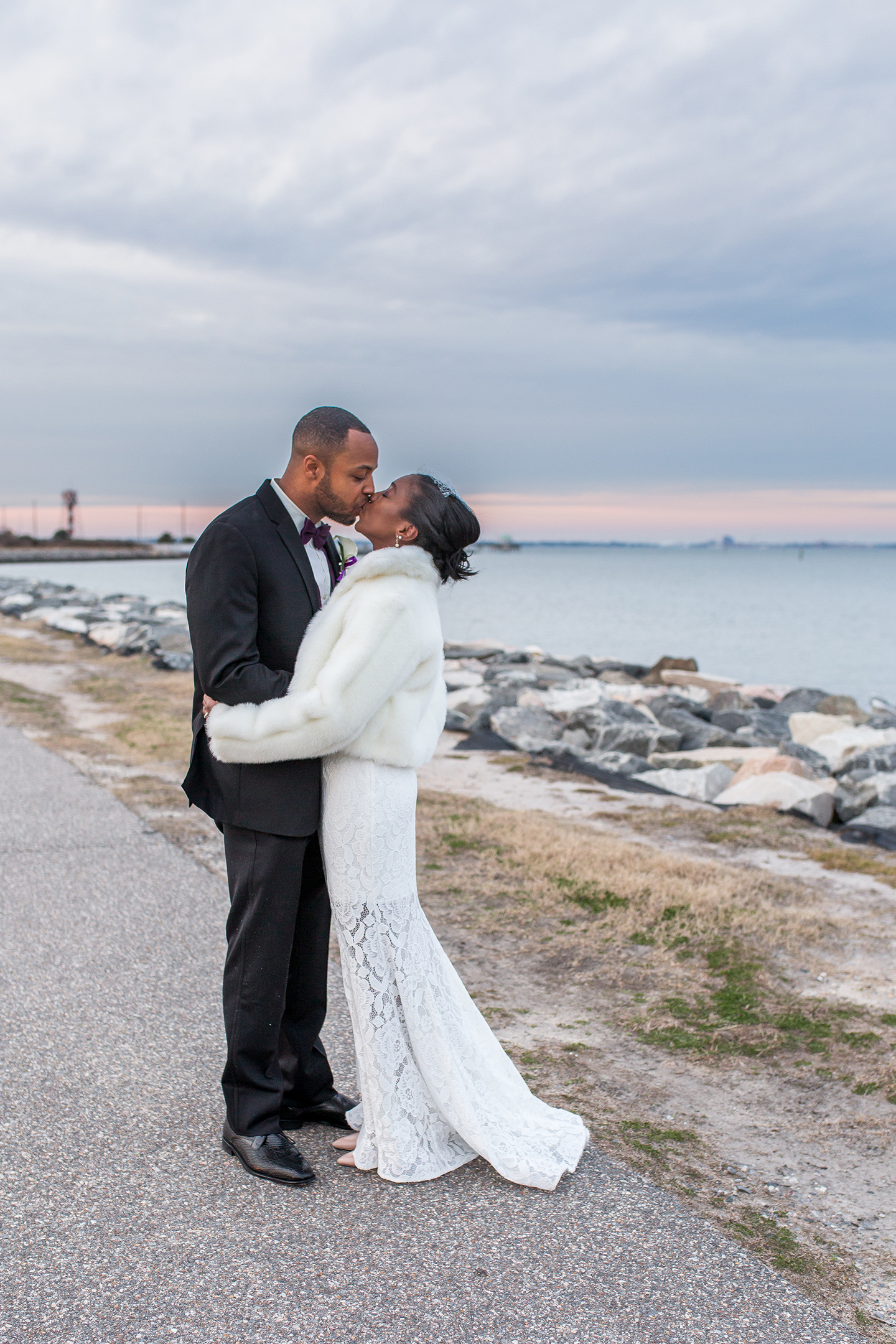 Check out that backdrop! And do I spy an outfit change?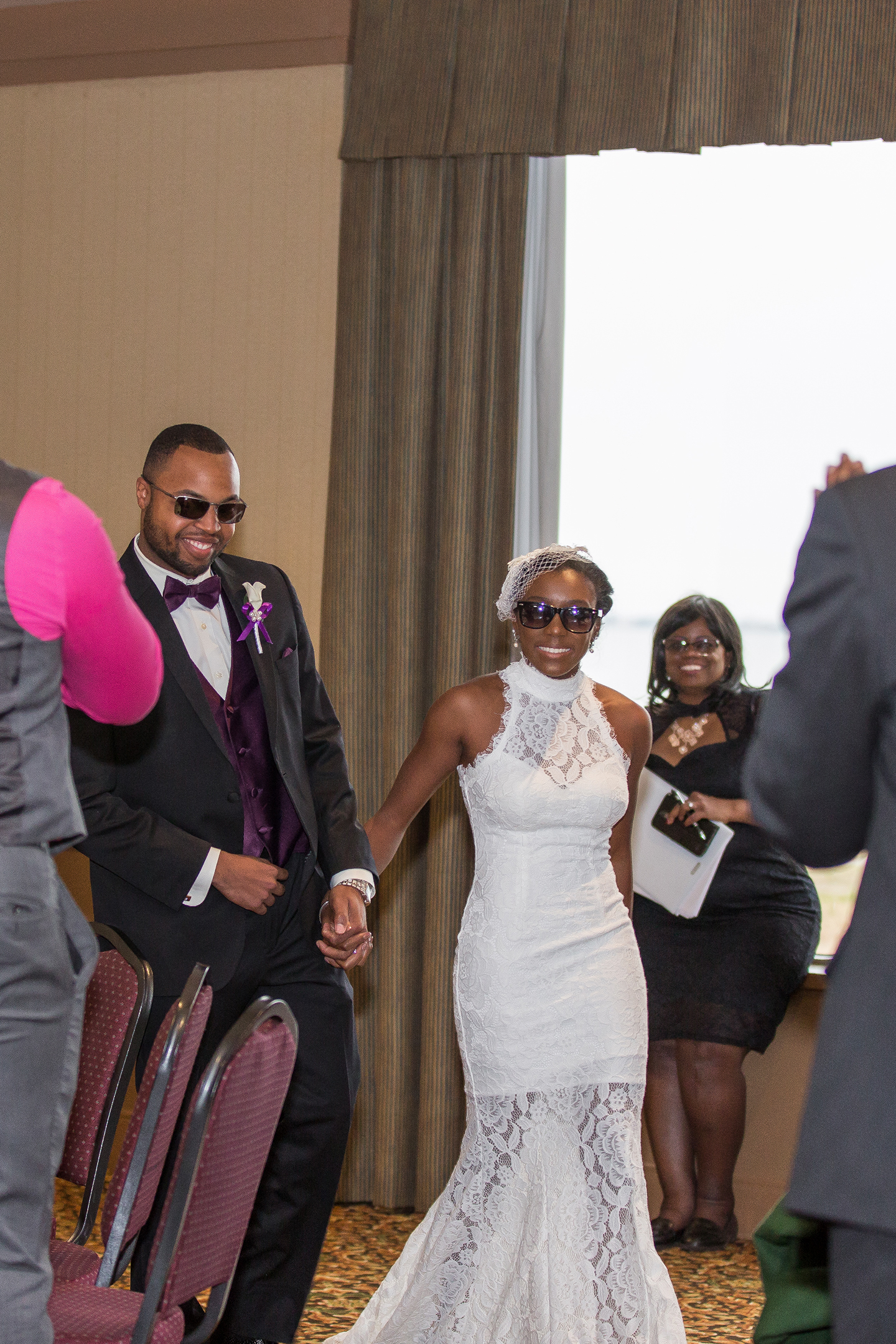 I do! This new high new lace dress is perfect to party in!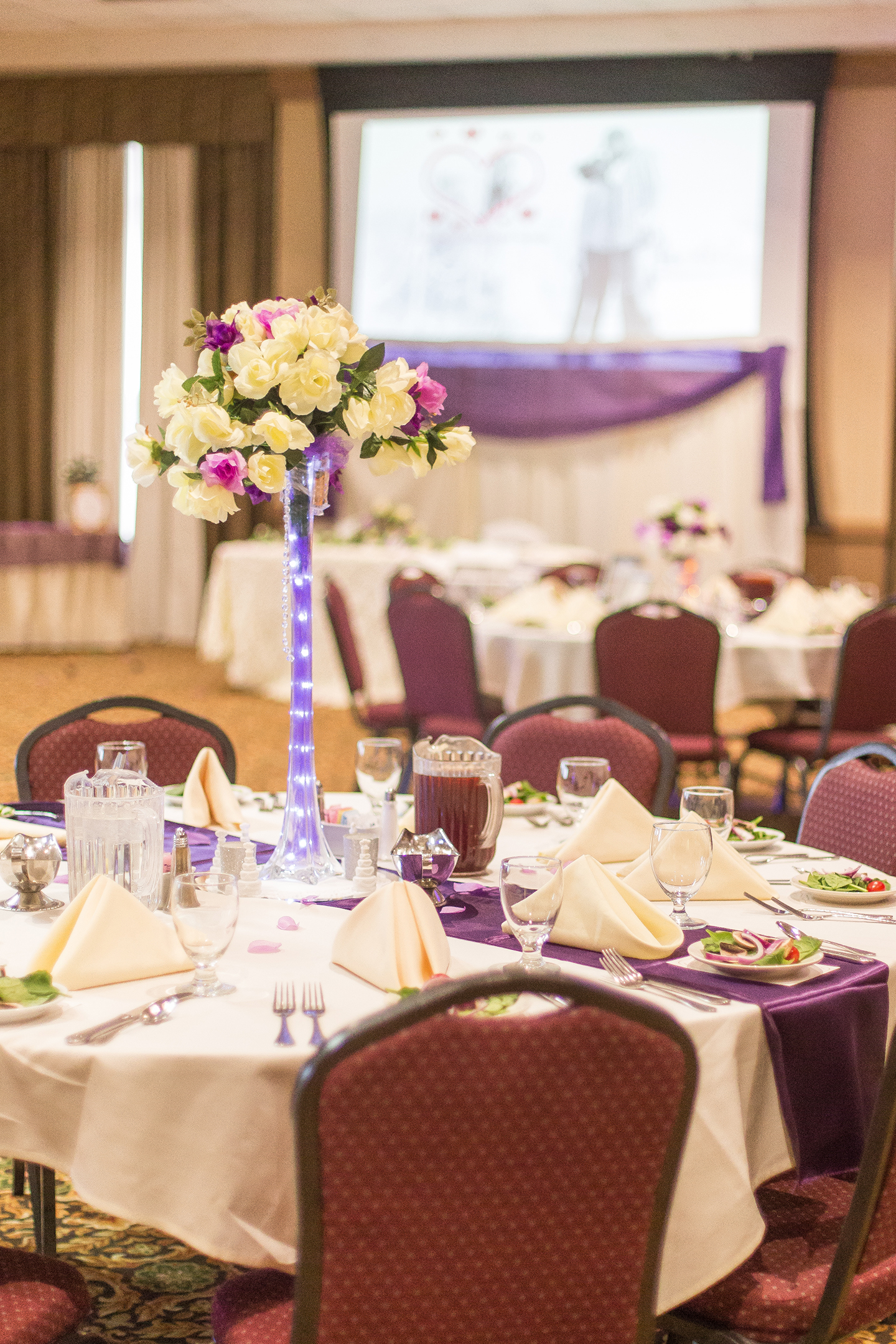 They kept the decor at the reception simple with tall centerpieces which were easy for guests to see past. Most of the wedding guests traveled from outside of the area so it was a great time for everyone to catch up with one another.
They enjoyed delicous cakes…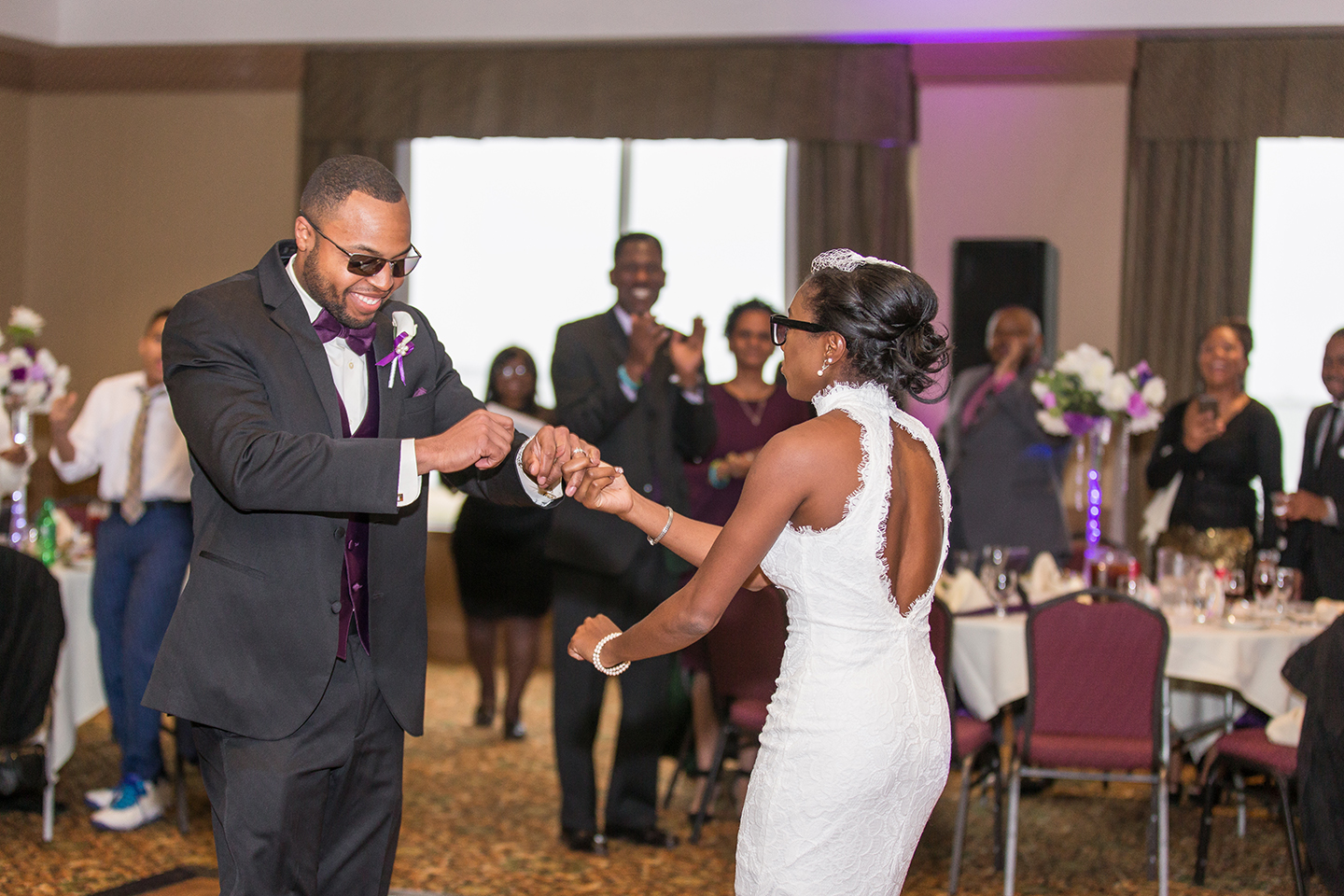 …And danced the night away! Congrats JaLeesa and Marcus!
From the Bride:
What was your favorite detail from the day? "I believe my favorite detail of the day was seeing our wedding colors between the ceremony and reception."
What advice would you give to a bride to be? "My advice for a bride to be is not to stress out so much since you are surrounded by those who love you and want to ensure your wedding day runs smoothly."
Photos by: Anchored Together Photography
Virginia Bride Magazine features the best Virginia Weddings and Virginia Bridal Shows. Find it all in one place. Check our blog posts regularly for the latest show information.