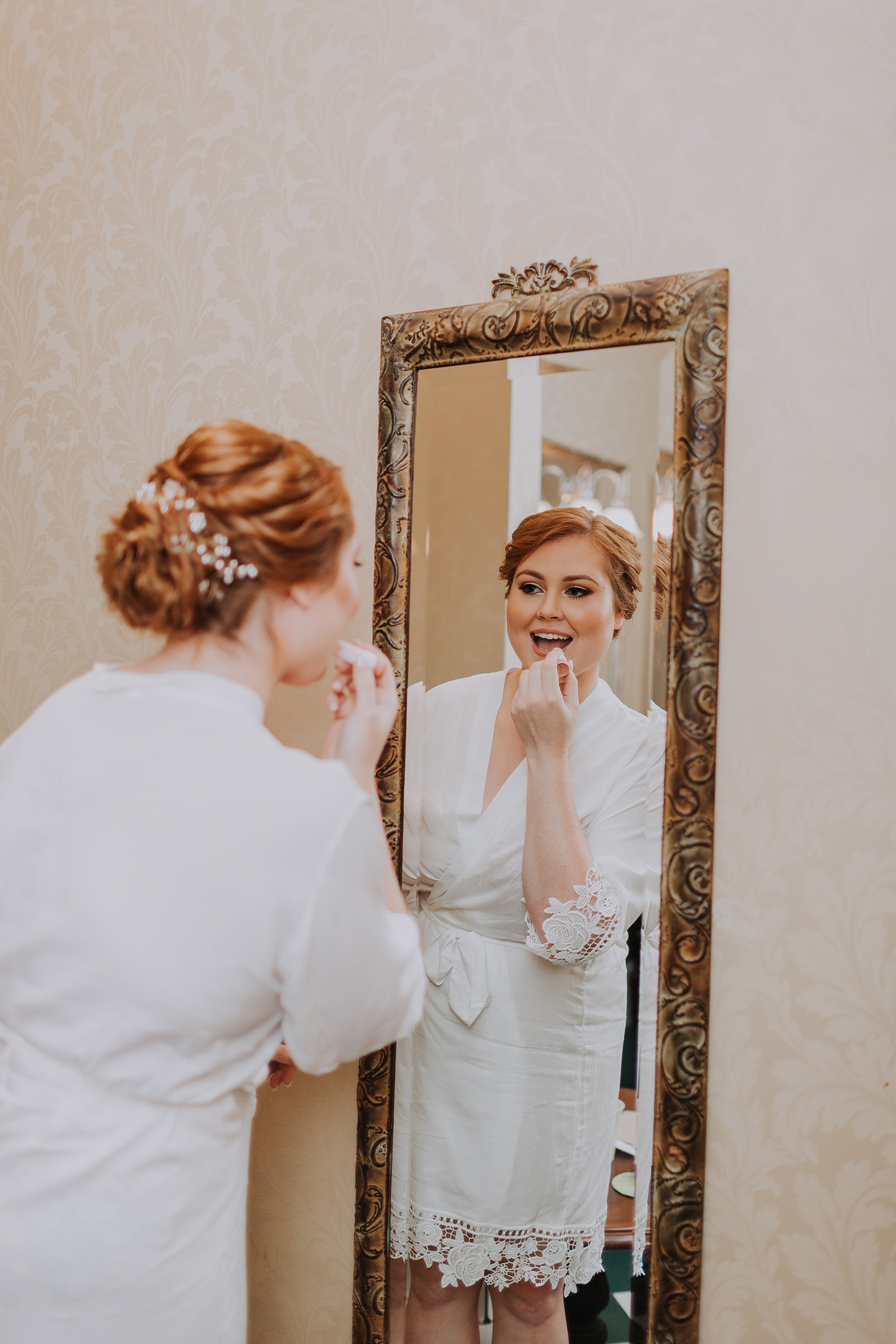 At the Old Hickory Golf Club in Woodbridge, VA, Jaclyn got ready to marry the love of her life, Andrew.
The pair had met for the first time when Jaclyn was moving and her couch got stuck in her doorway…it was Andrew to the rescue!
After getting ready, it was off to their first look.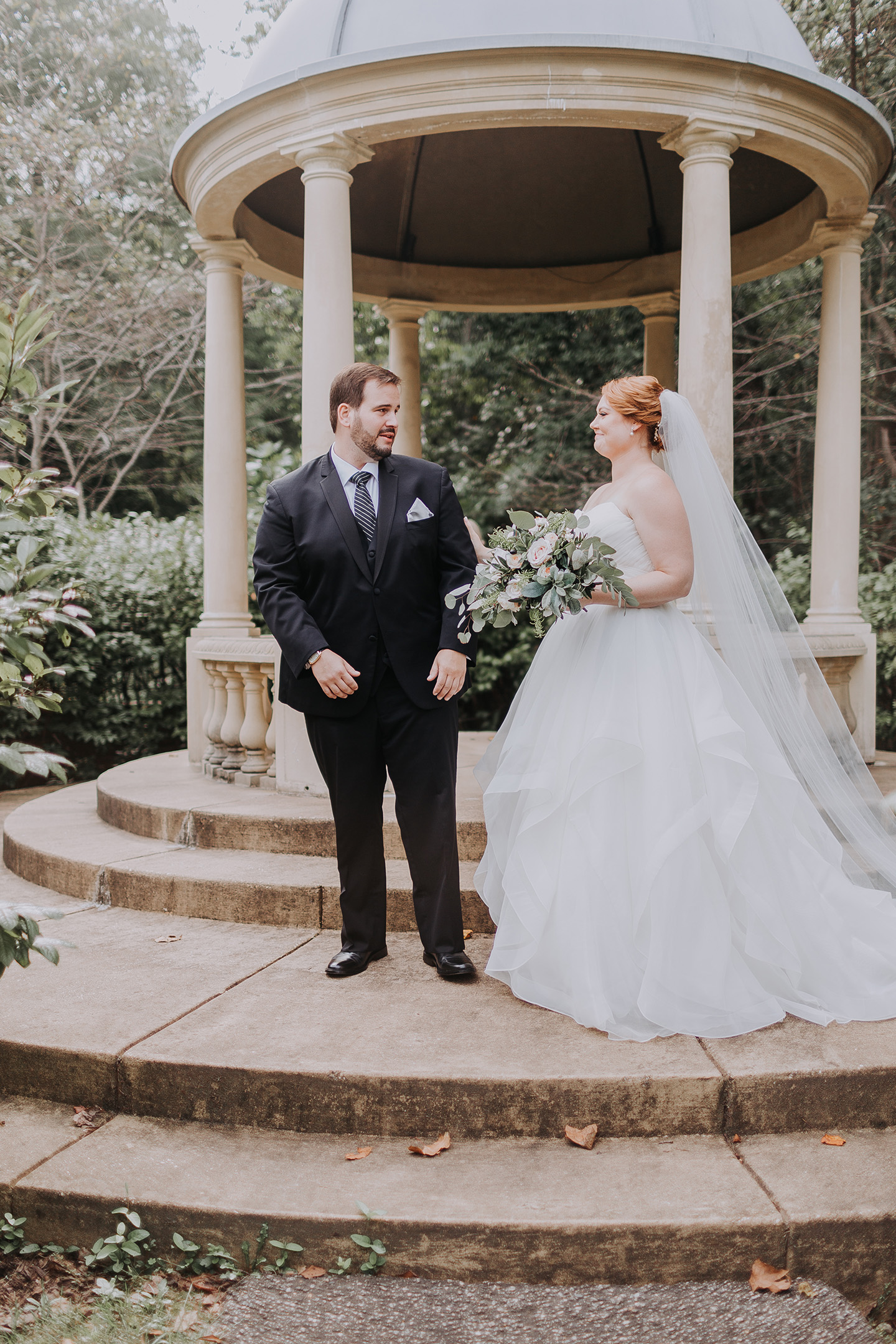 "We knew we wanted a first look mainly because we knew it would be probably the only moments of the entire day that it was just the two of us," recalled Jaclyn.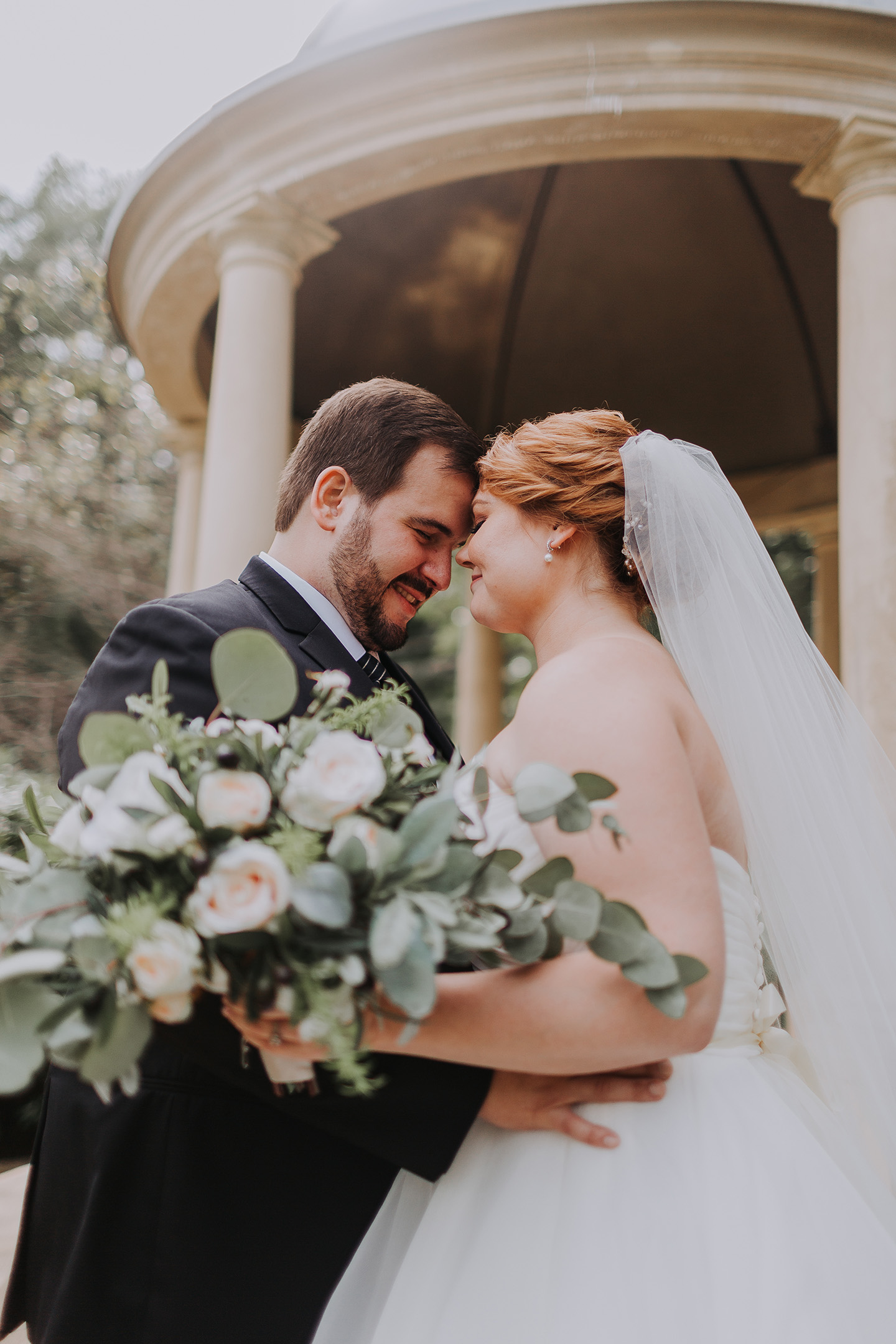 Personally, I think a first look allows for such special and memorable moments like this sweet one of pure bliss.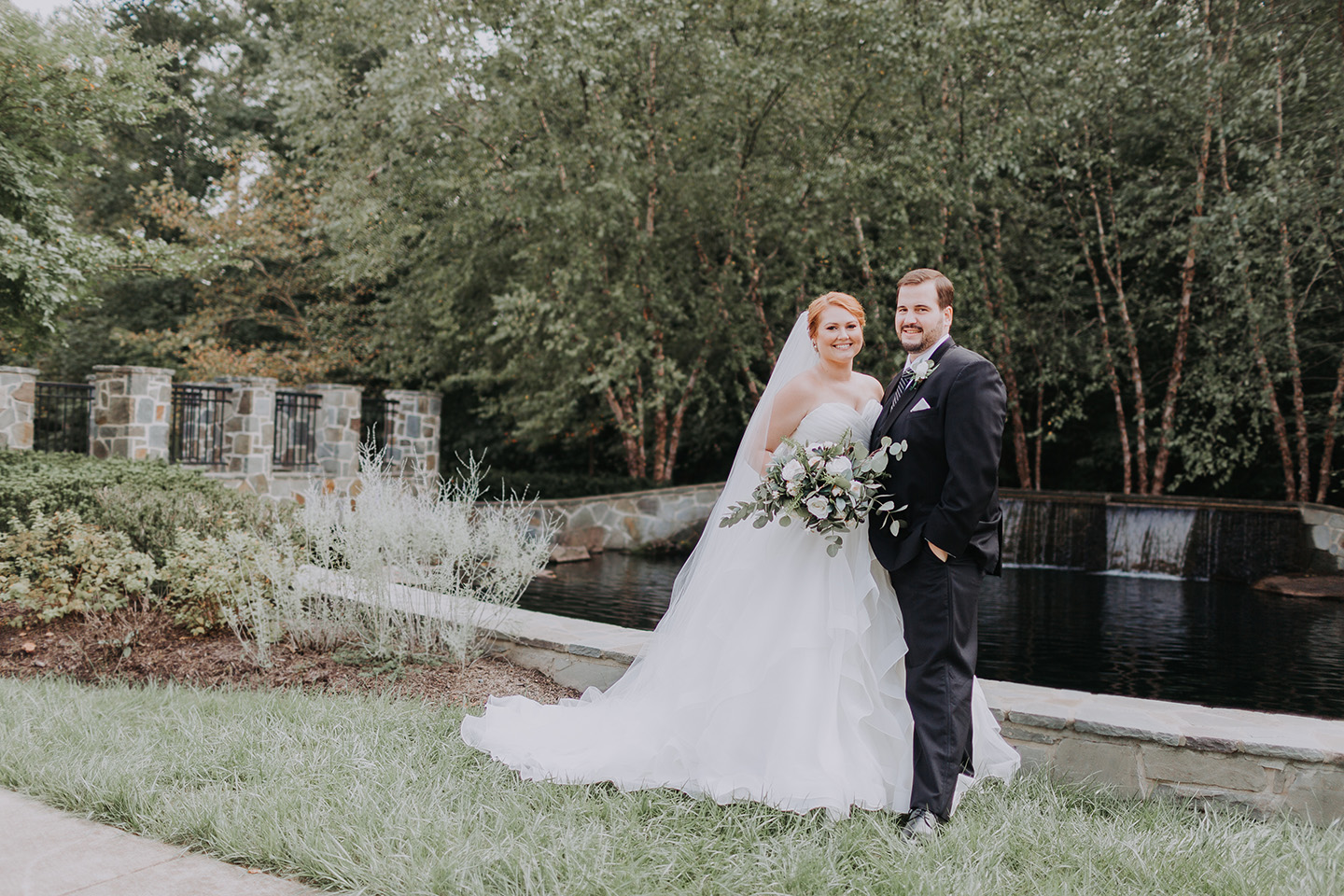 I also love Jaclyn's sweetheart neckline gown with cascading layers. She looked stunning!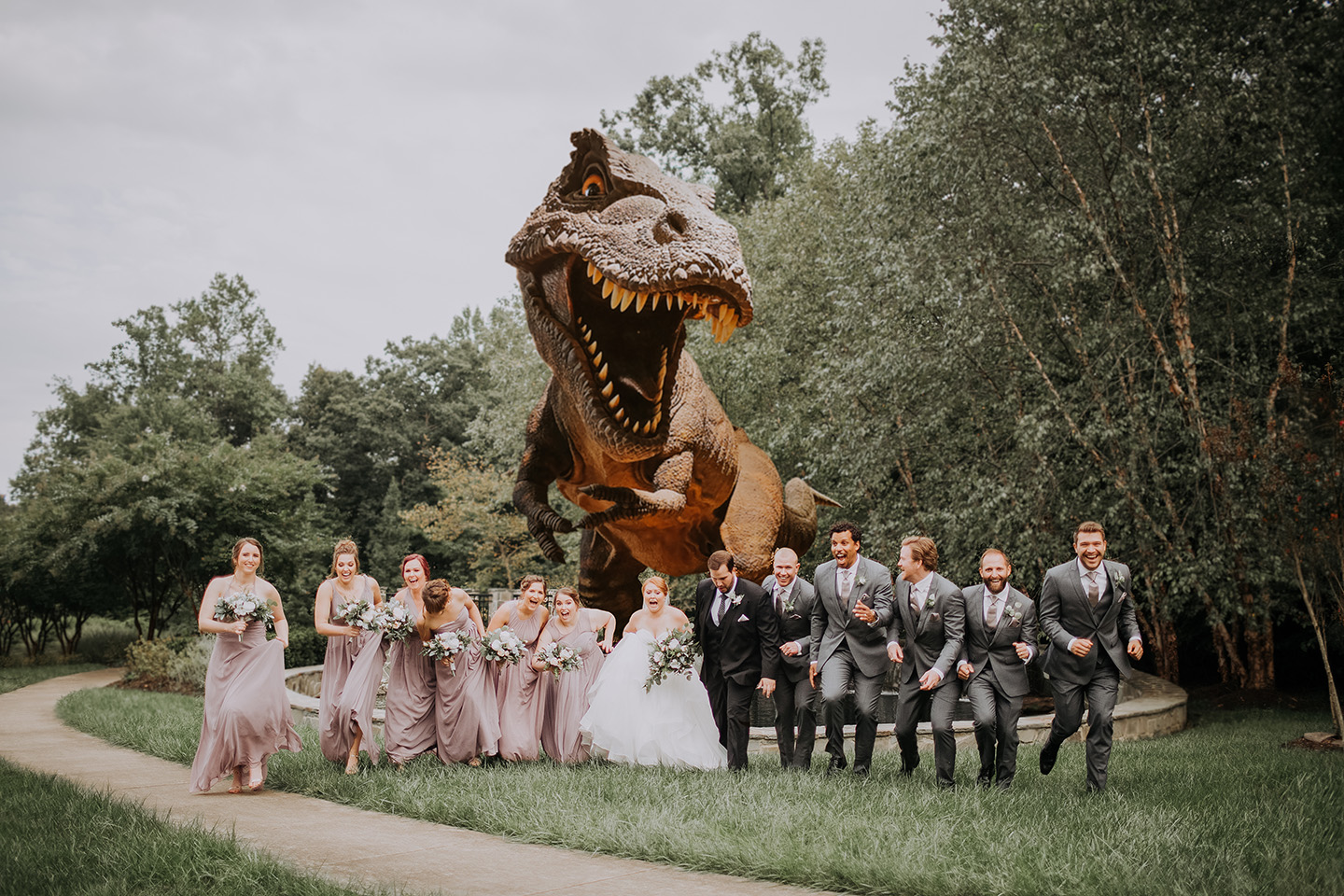 And how funny is this group photo!? Timeless ?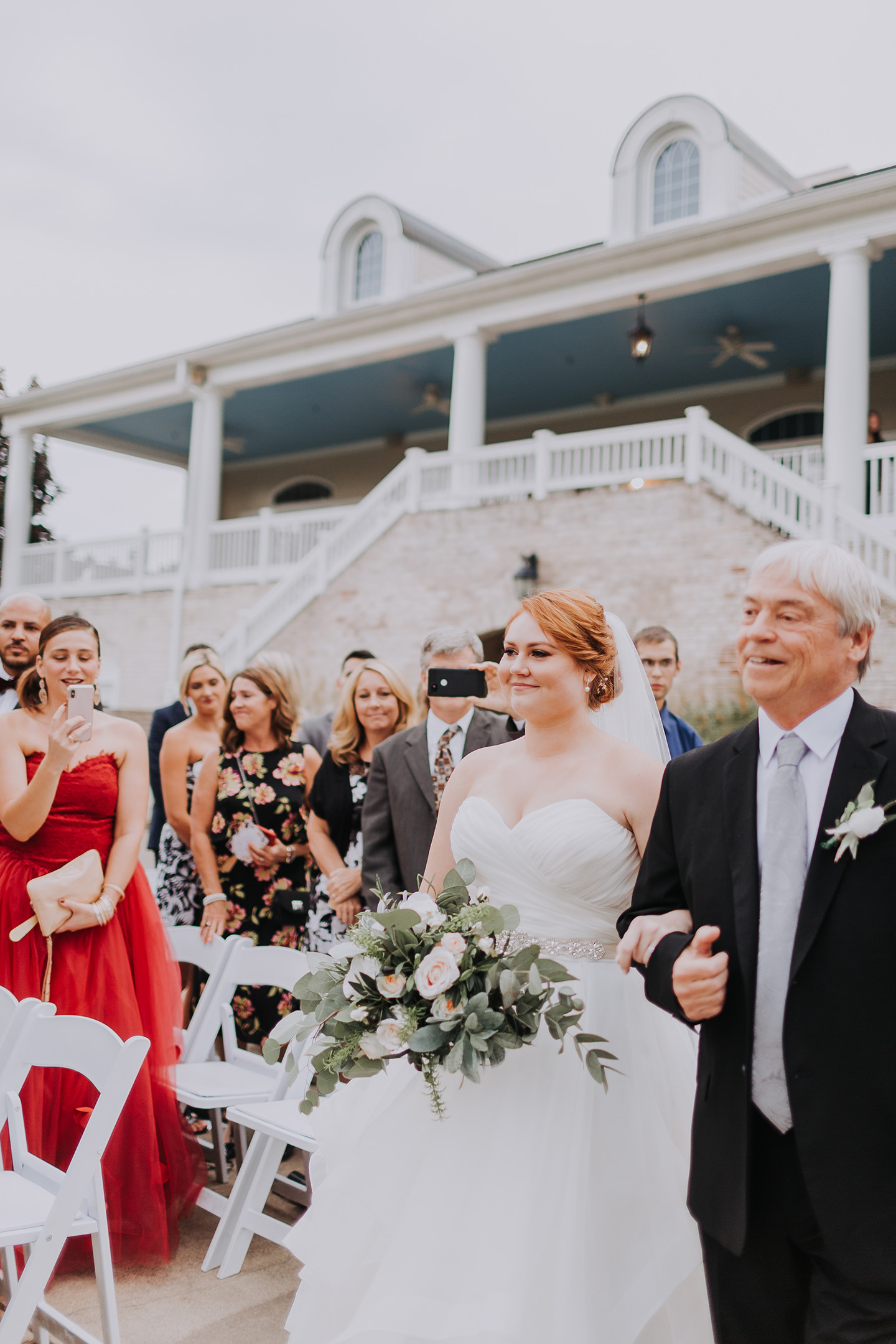 Next, it was time to make it all official!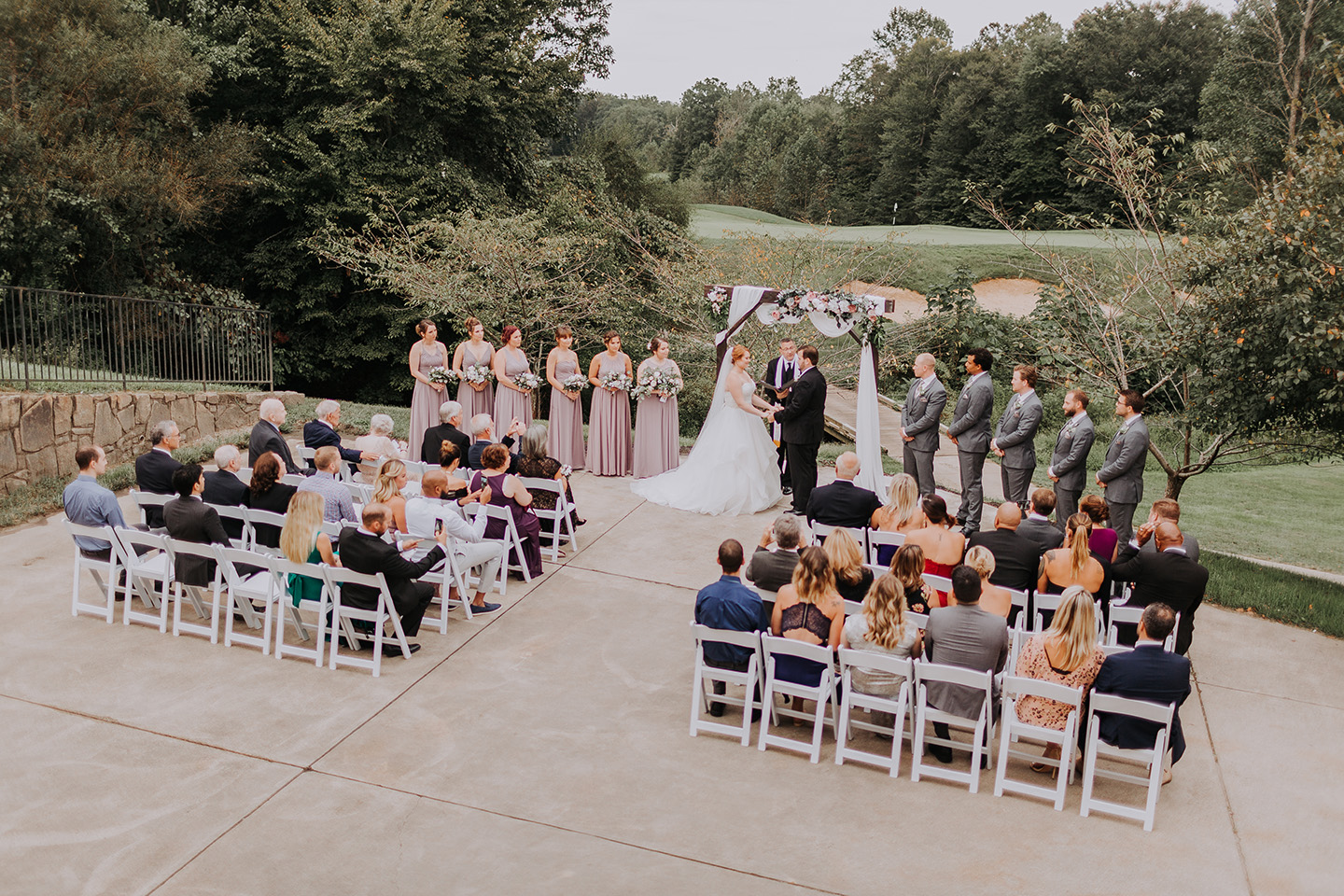 Jaclyn and Andrew wrote their own vows to one another and even the officiant cried!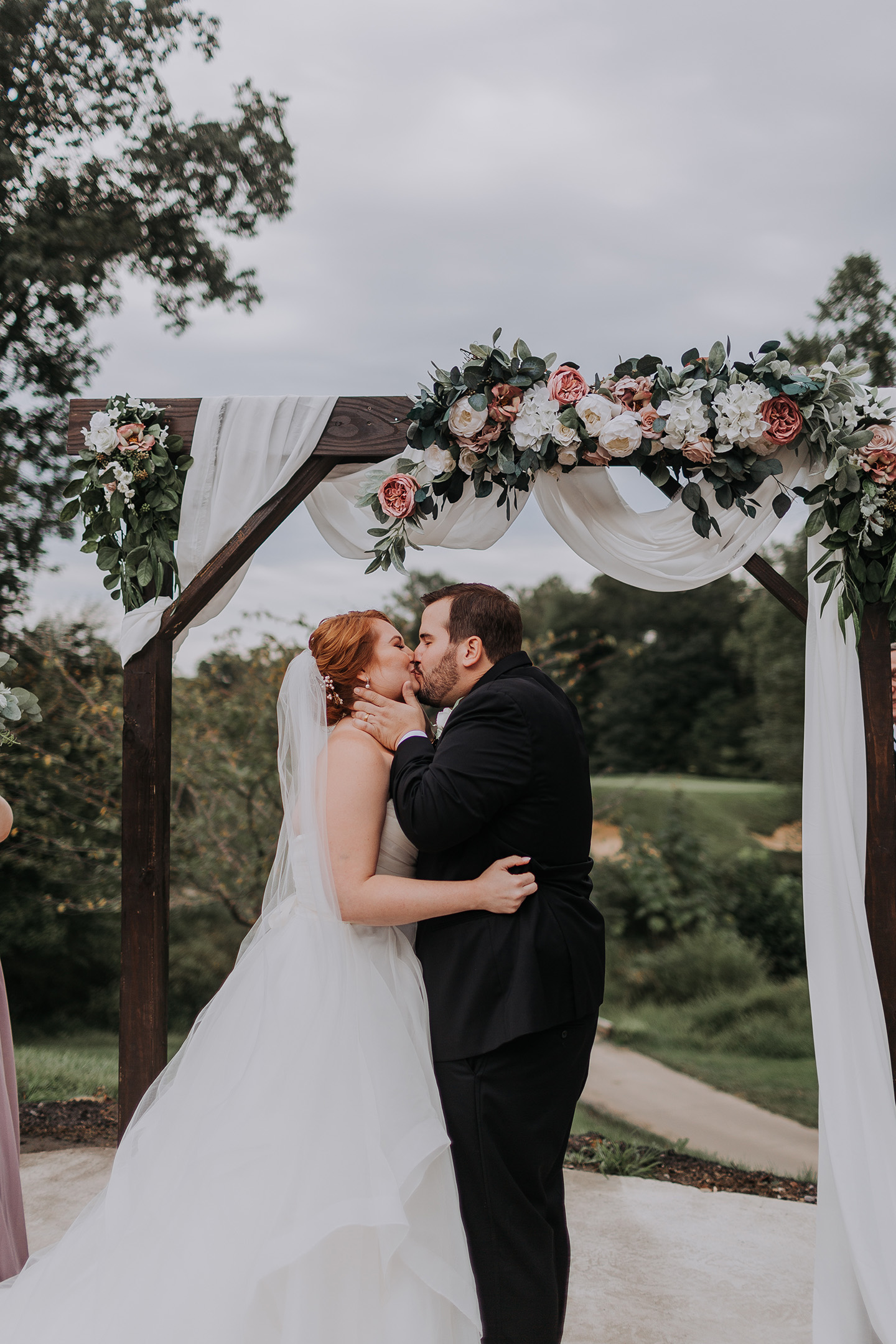 They were pronounced man and wife and sealed the deal with a kiss!
The reception took place indoors and was elegant and romantic.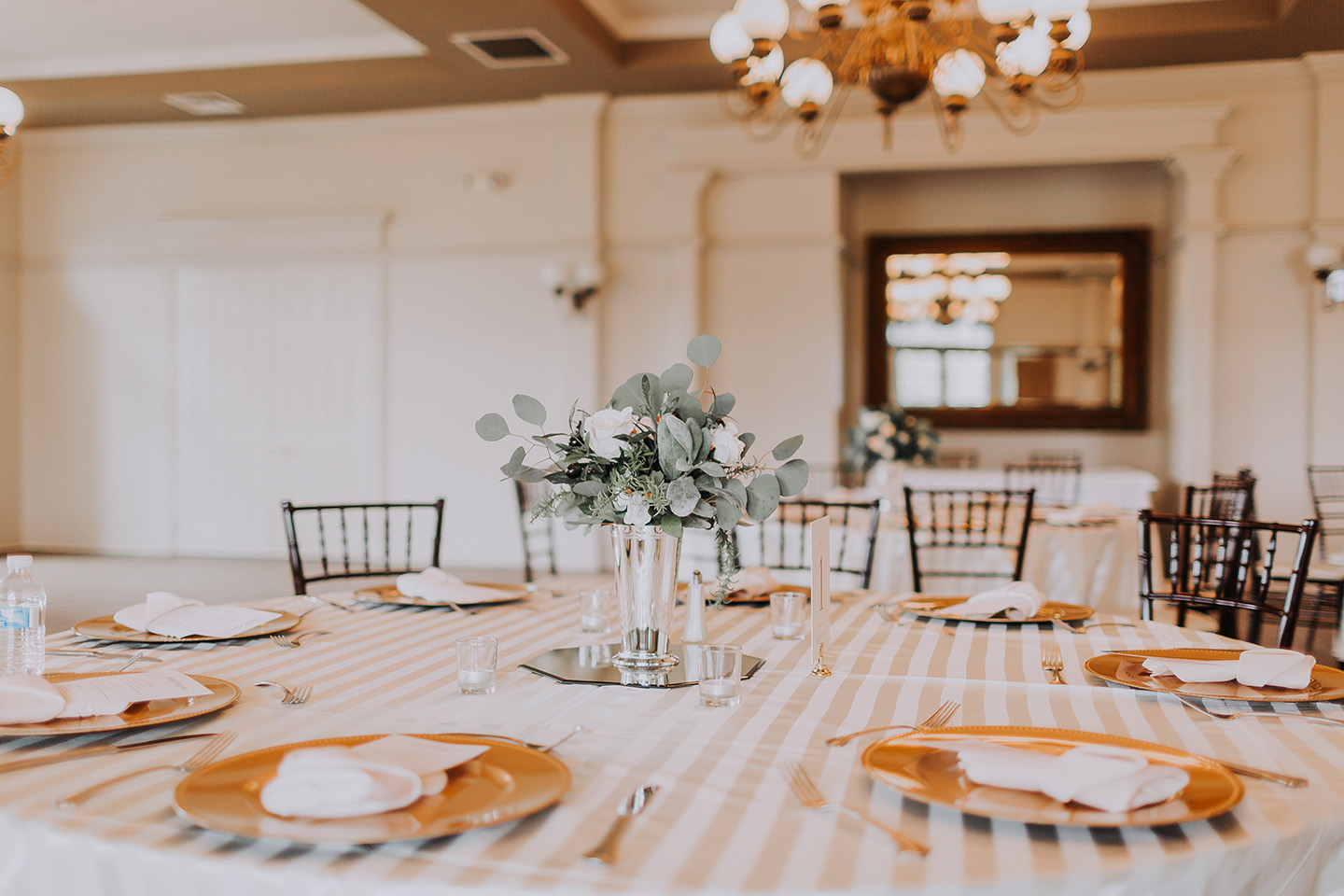 Each table was adorned with centerpieces of eucalyptus and roses and gold chargers with ivory linens.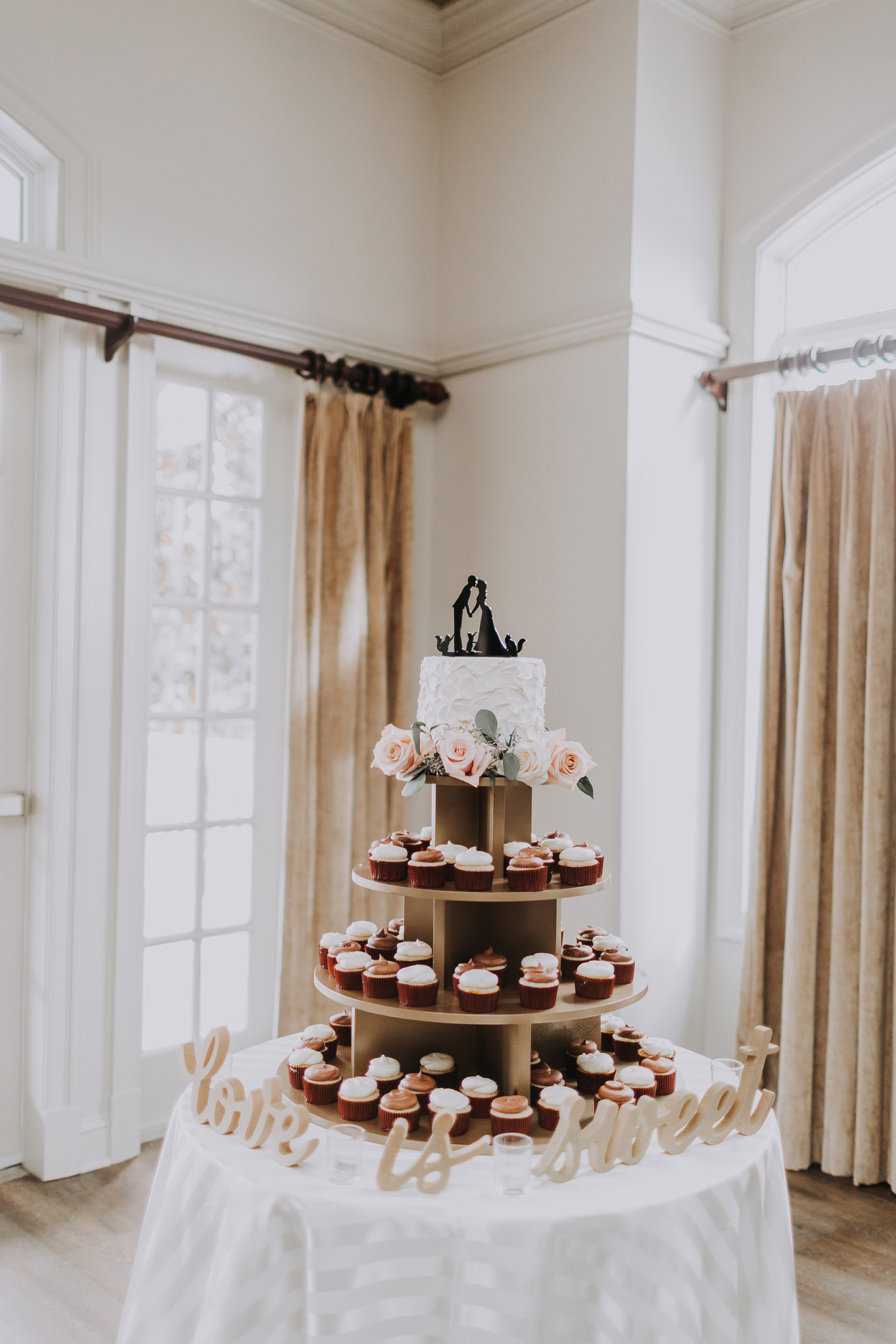 Jaclyn and Andrew had so much fun dancing and socializing that they didn't even get to eat a cupcake at the reception! Thankfully a friend delivered a box of them to their hotel room that night. Can you say, friend of the year?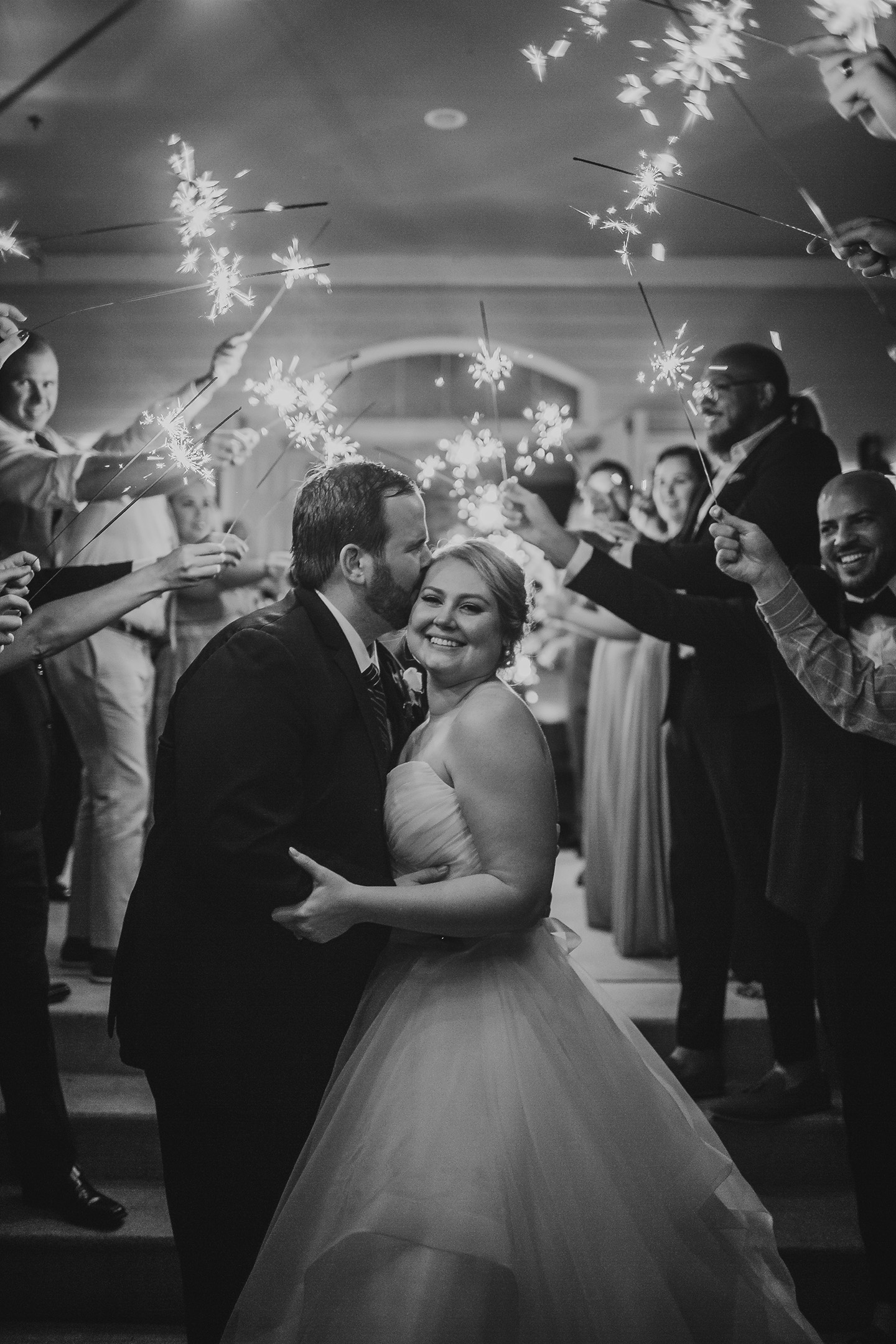 Congratulations Andrew and Jaclyn!
From the Bride:
What was your favorite detail of the day? "Andrew and I chose to write our own vows and it was so emotional and vulnerable but I'm so glad we did that. Our officiant who had been performing weddings for almost 30 years said it was the second time he's cried at a wedding. There wasn't a dry eye in the house."
What advice would 
you
 give to a 
bride
 to be? "Make sure you take time to slow it down and enjoy each moment- take mental snapshots of parts throughout the day because it'll be over before you know it."
Photos by
Photography by Deanna Michele
Hair by Pins & Curls Hair Artistry
Makeup by Blue Rose Beauty
Tuxes by Generation Tux
Bridemaid dresses by Azazie
Cake by Stephanie Williams
Bridal gown by Madeline Garner
Favors by Tails High, Inc.
Florals by Something Borrowed Blooms
Tablescape Rentals by Pretty Little Wedding Co.
Want to be featured on this weekly online blog? Just email us! Want to be featured in our printed magazine? Just email us! **Being on this online blog does not hinder or guarantee a wedding will be in the printed magazine, both are up to the discretion of the publisher, Angeline Frame. If your wedding has been chosen for print, she will reach out to you directly.** Thank you for following Virginia Bride Magazine! Stay tuned for more weddings and the best Bridal Shows in Virginia!