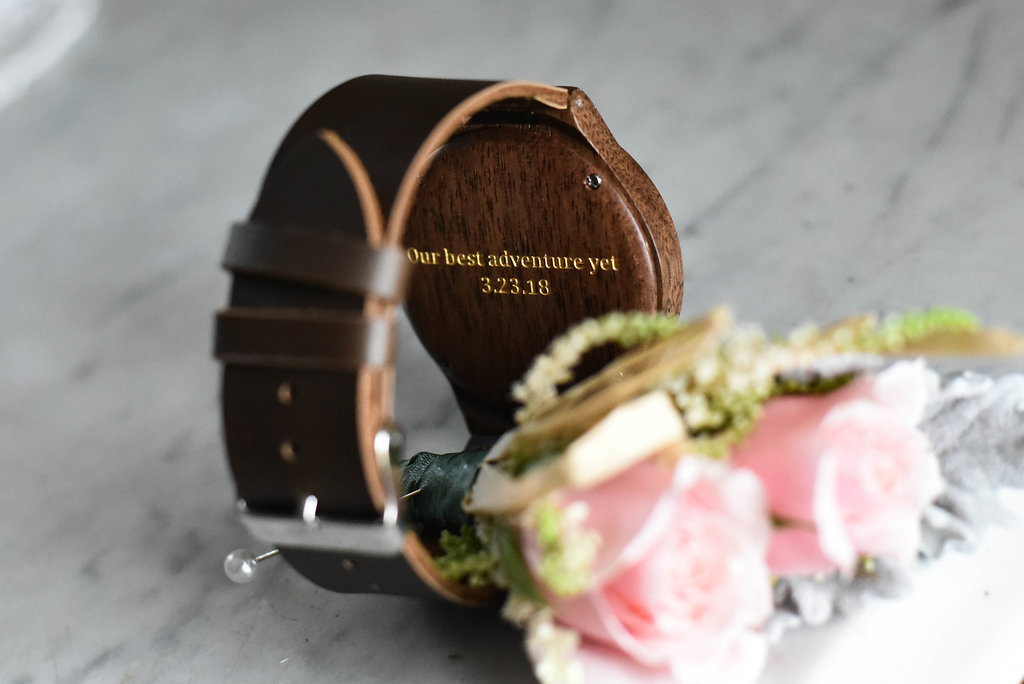 Alexandra and Jack were engaged for about a year when they decided that they didn't want to wait to be man and wife any longer!
"We planned our wedding in just under 5 weeks…We aren't much of the planning type so it was the best decision we could've made," Alexandria said.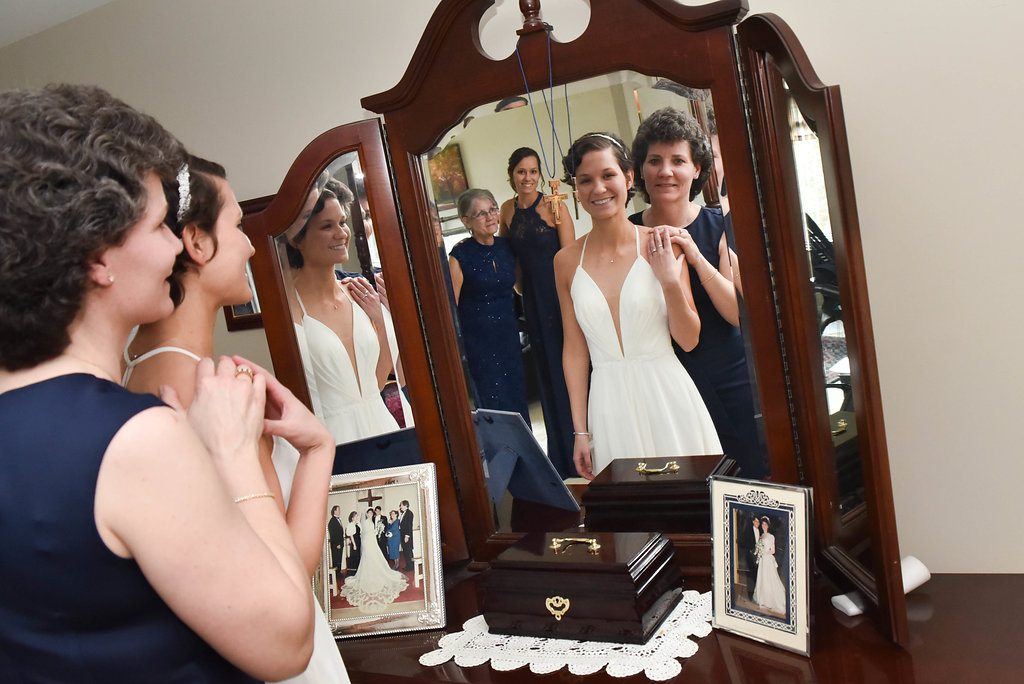 So the big day was set for March 23rd and took place on Alexandra's parents' property in Glen Allen, VA.
How cute that she got ready amongst other family wedding photos!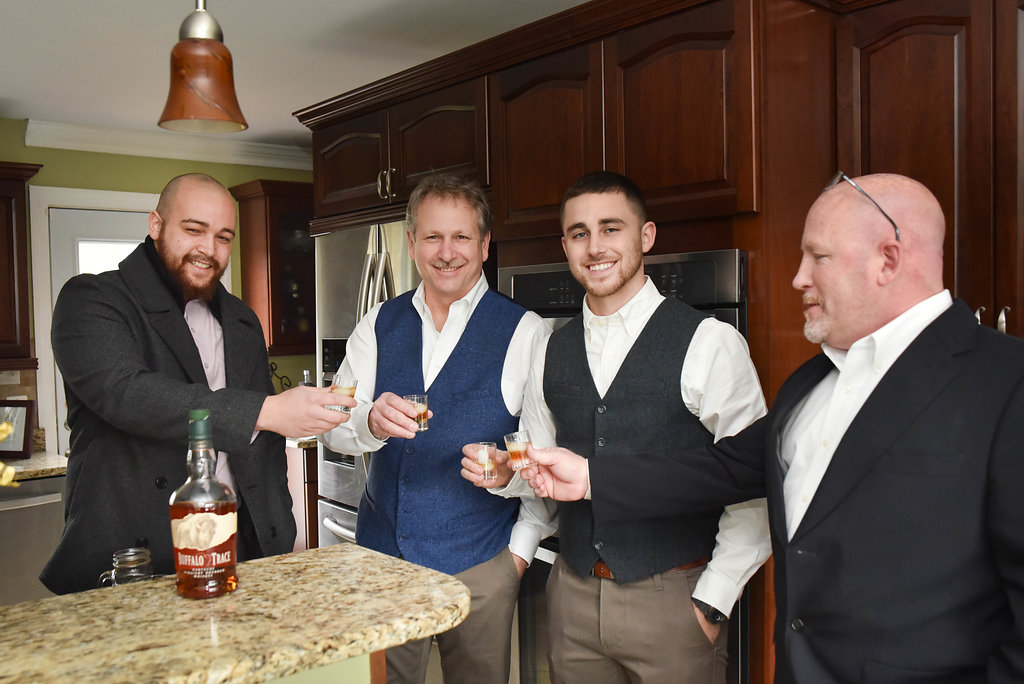 Jack toasted with a few of his groomsmen before taking his place at the altar!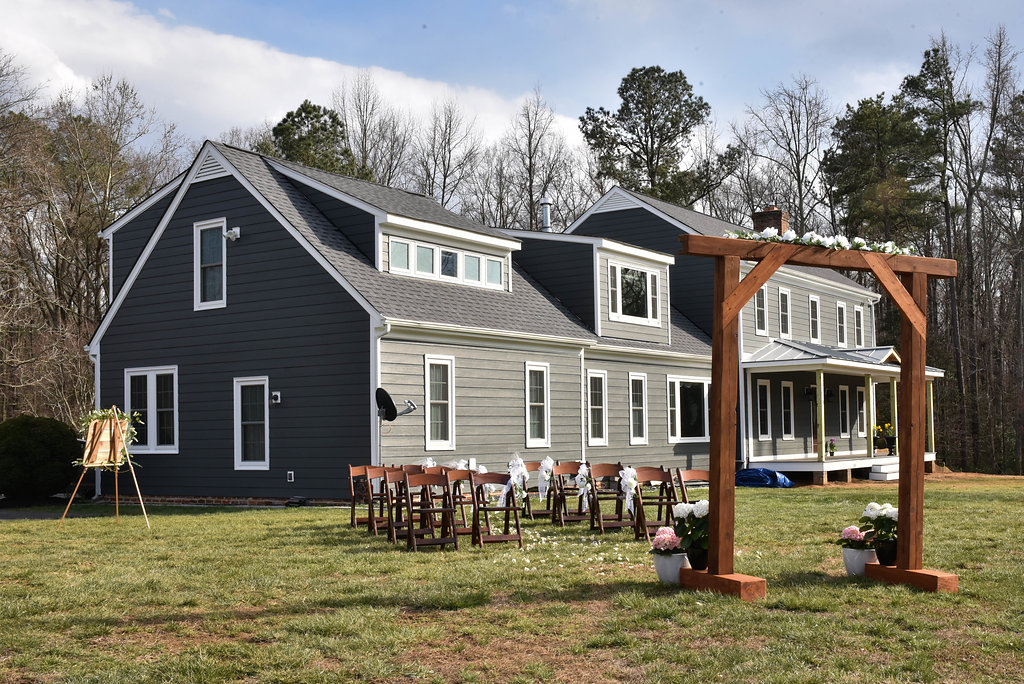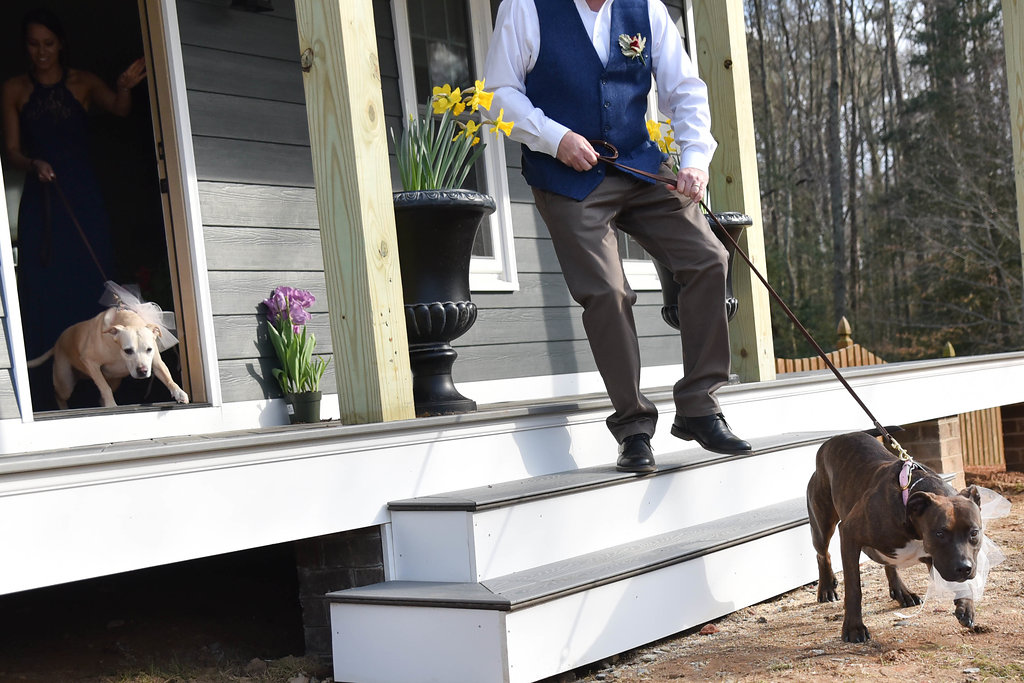 First in line for the ceremony was the couples 4 pups! I love the tulle on their collars!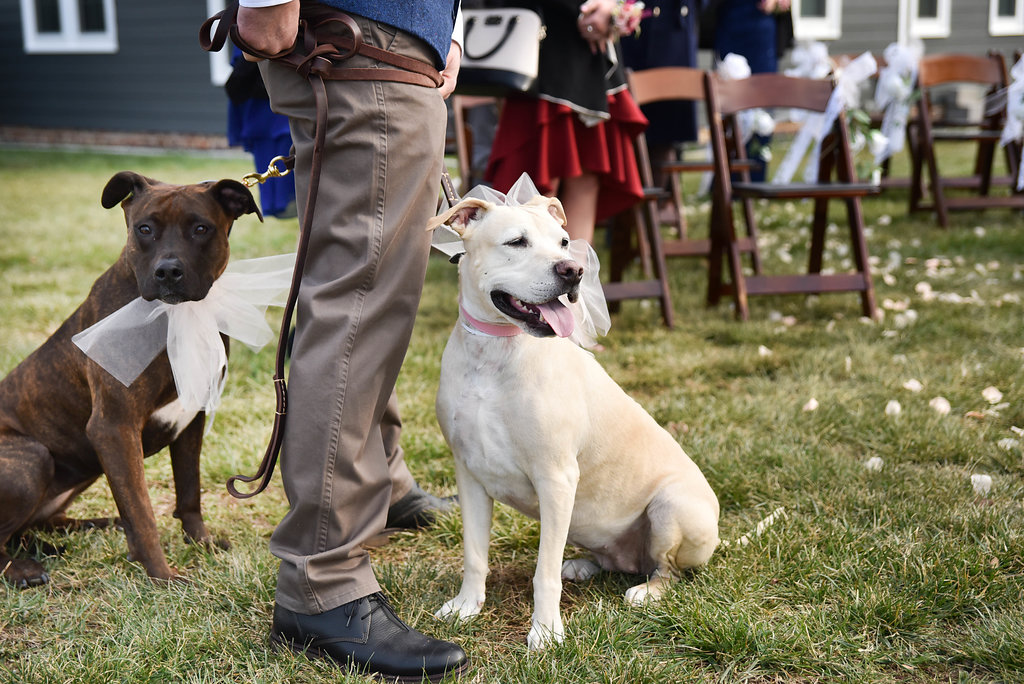 Then they patiently waited for their puppy momma to walk down and marry their puppy daddy ?.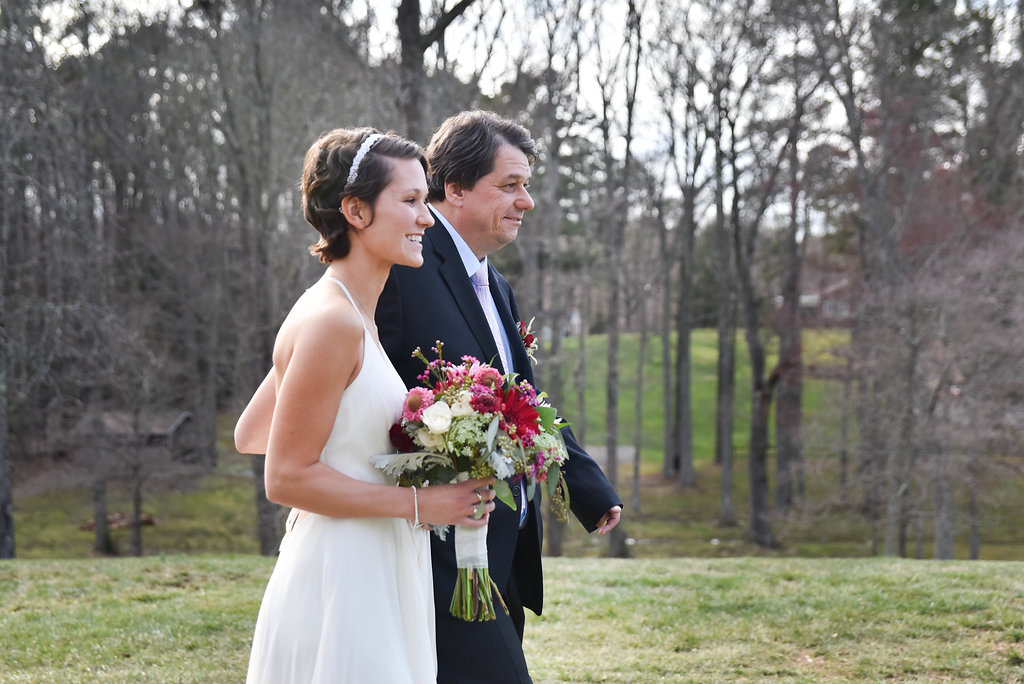 A vision in white, Alexandra and her father went to meet Jack.
Look at the back of her dress ?!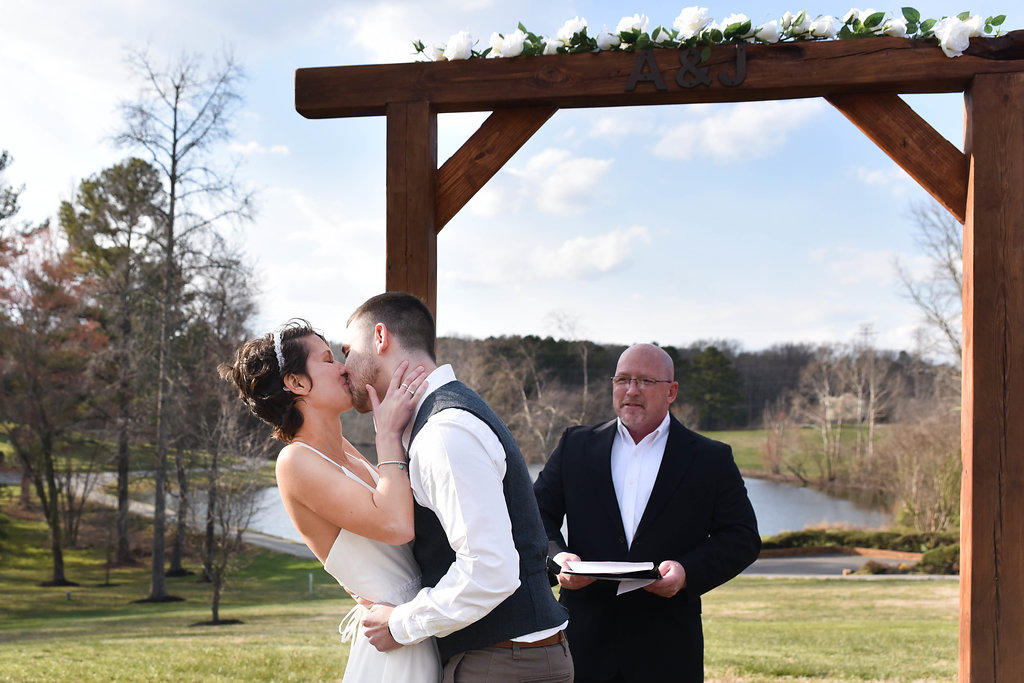 No more waiting Alexandra and Jack, you're now married!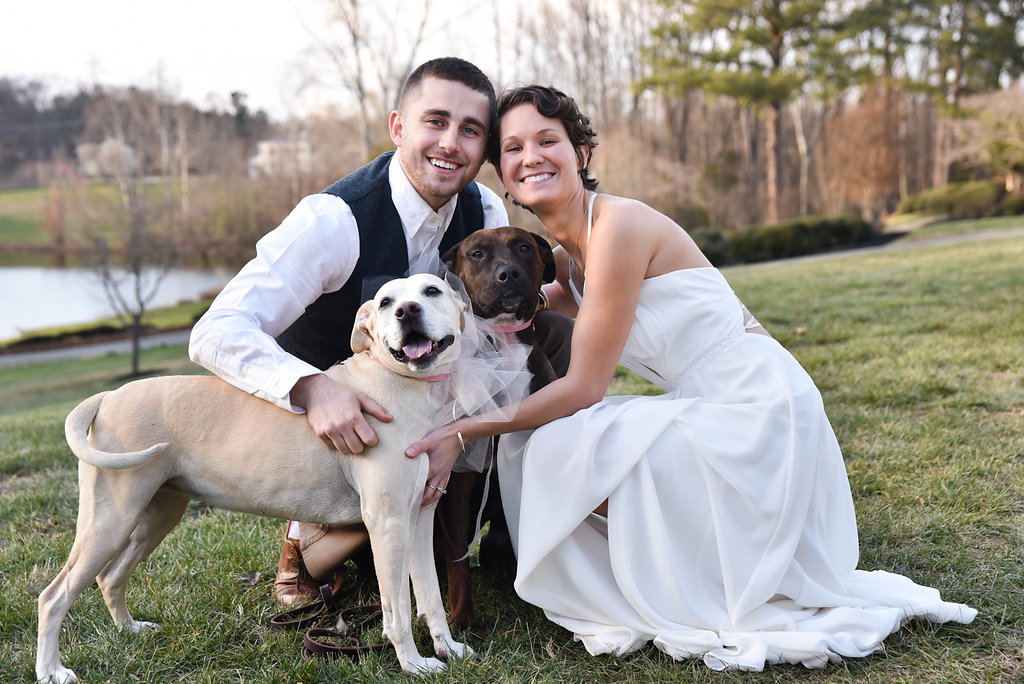 What a sweet, happy family!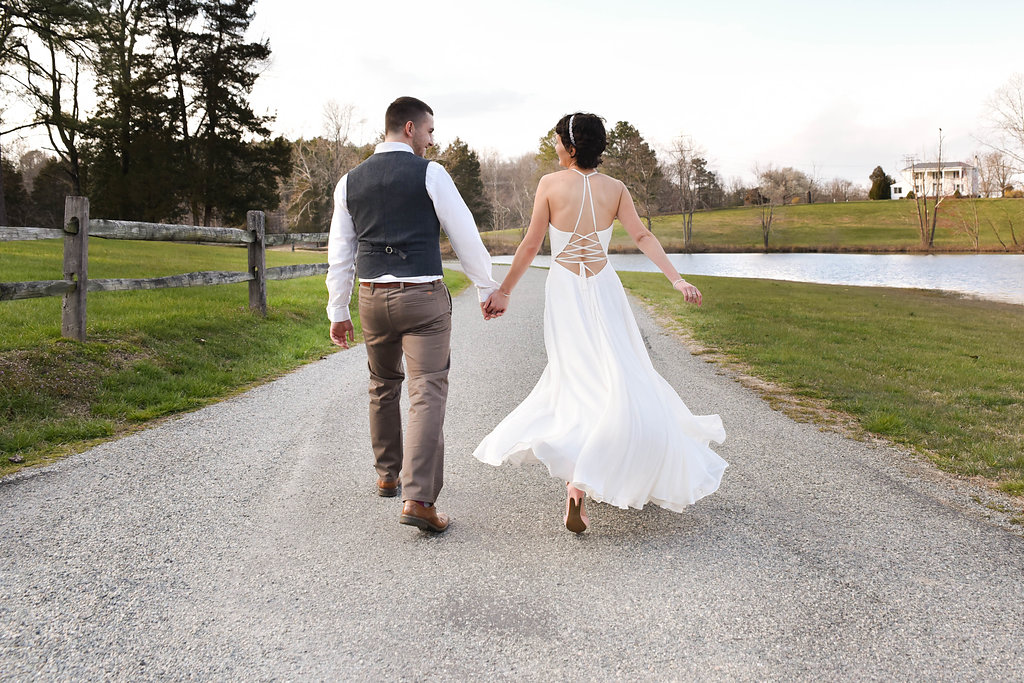 Since they both love to travel, they made that the theme of the reception.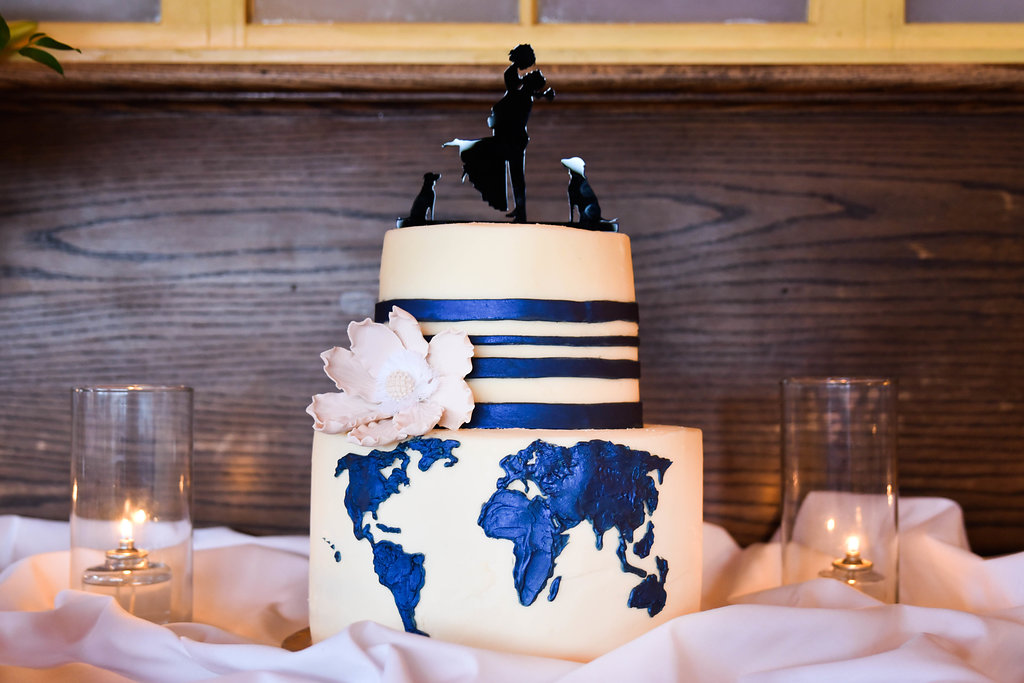 I am in awe of this cake!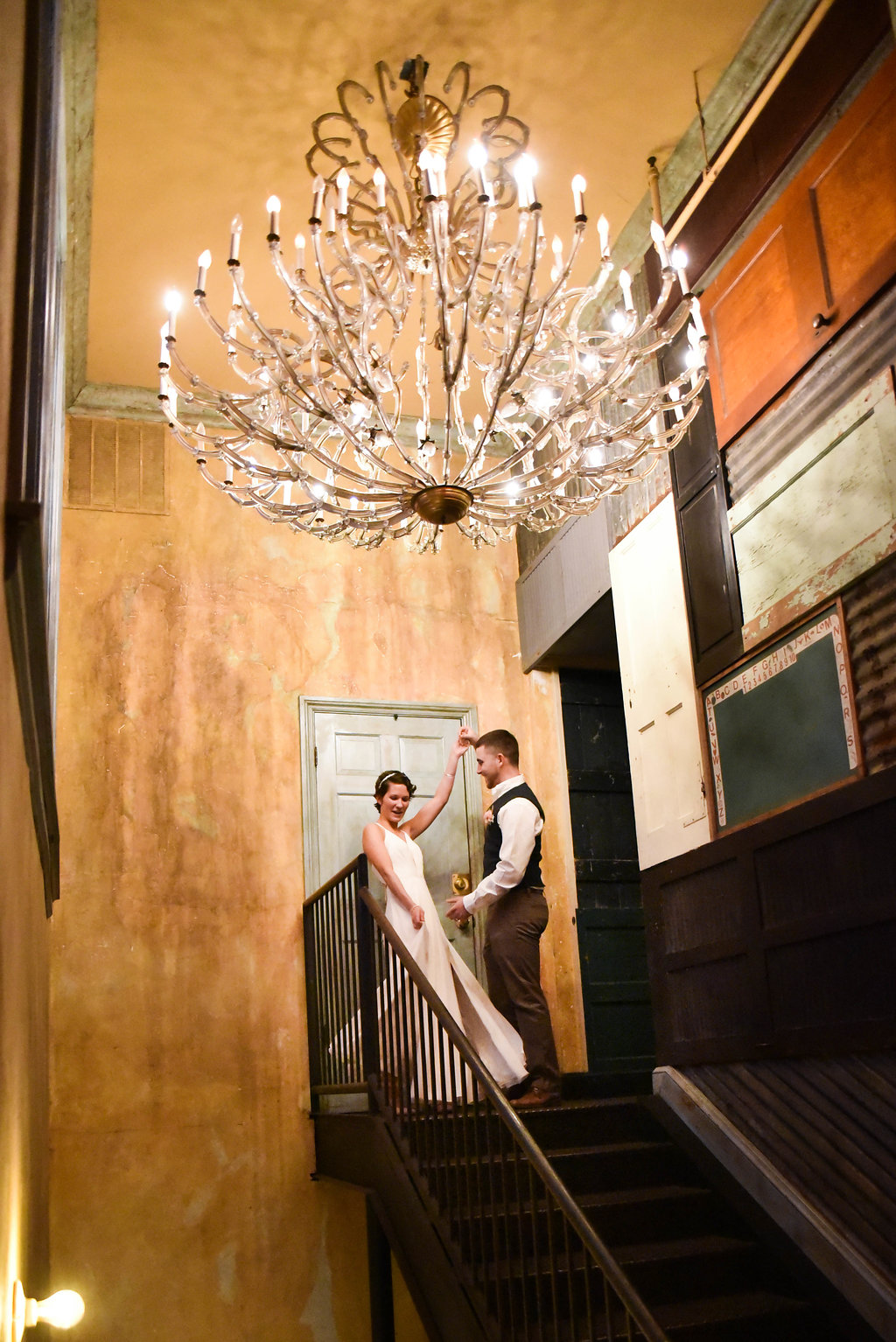 Congrationlations Alexandra and Jack!
From the Bride:
What was your favorite detail from the day? "My favorite detail of the day was having our dogs be a part of the most special day of our lives. They mean the world to us and really are our world so the added craziness of four dogs running around was just too good to be true."
What advice would you give to a bride to be? "Honestly, to just live in the moment. This is the day the love of your life is choosing YOU as their partner, through thick and thin, to share in this crazy life. All the details will come together, just focus on having the best night of your life with your new husband or wife!"
Photos by Karen Gage Photography
Want to be featured on this weekly online blog? Just email us! Want no be featured in our printed magazine? Just email us! **Being on this online blog does not hinder or guarantee a wedding will be in the printed magazine, both are up to the discretion of the editor, Angeline Frame. If your wedding has been chosen for print, she will reach out to you directly.** Thank you for following Virginia Bride Magazine! Stay tuned for more weddings and the best Bridal Shows in Virginia!