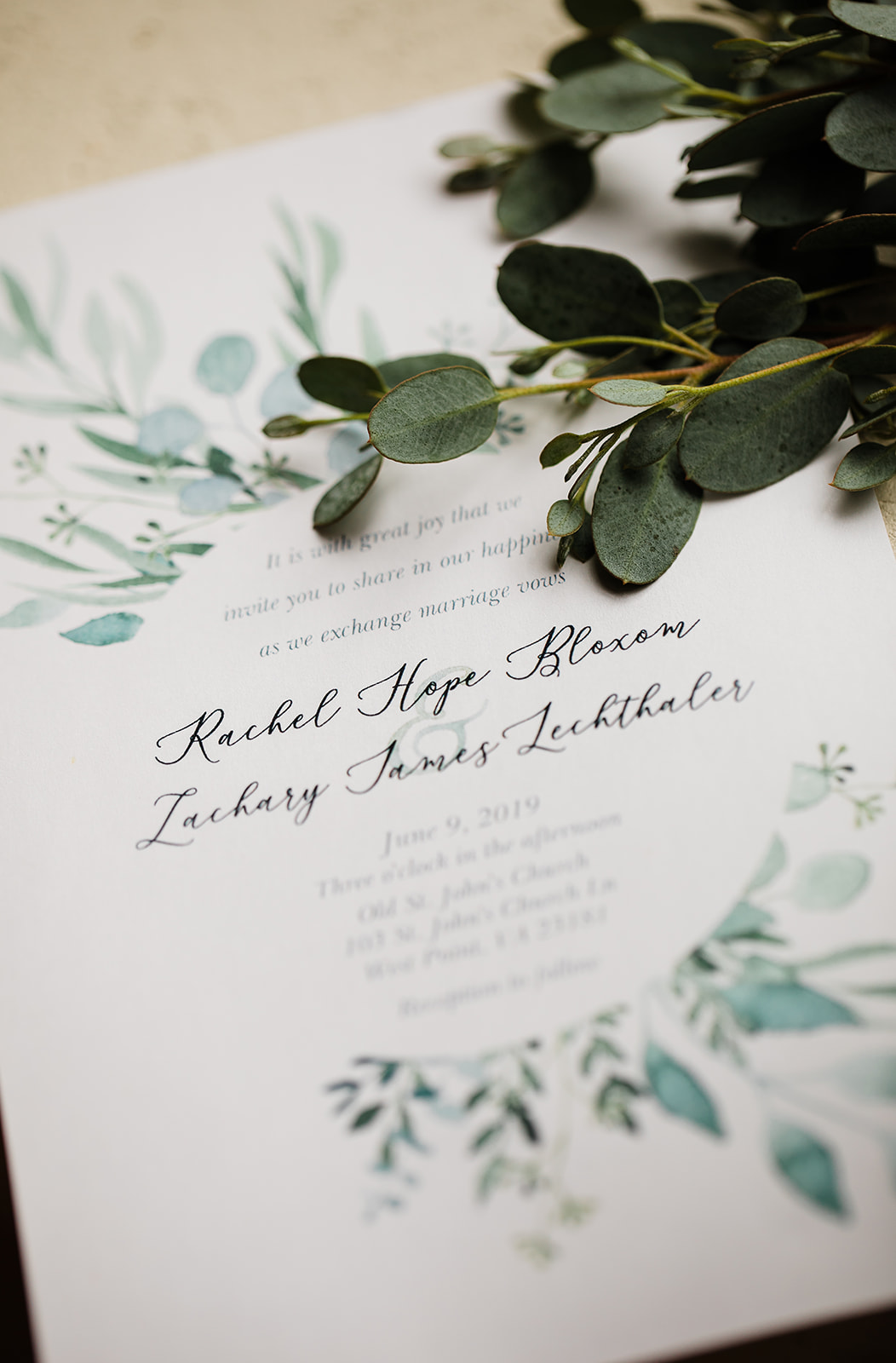 Are y'all ready to laugh and cry? Hope and Zach's wedding from this past June at the Old St. John's Church in West Point, VA did just that to me and I have a hunch it will do the same to you!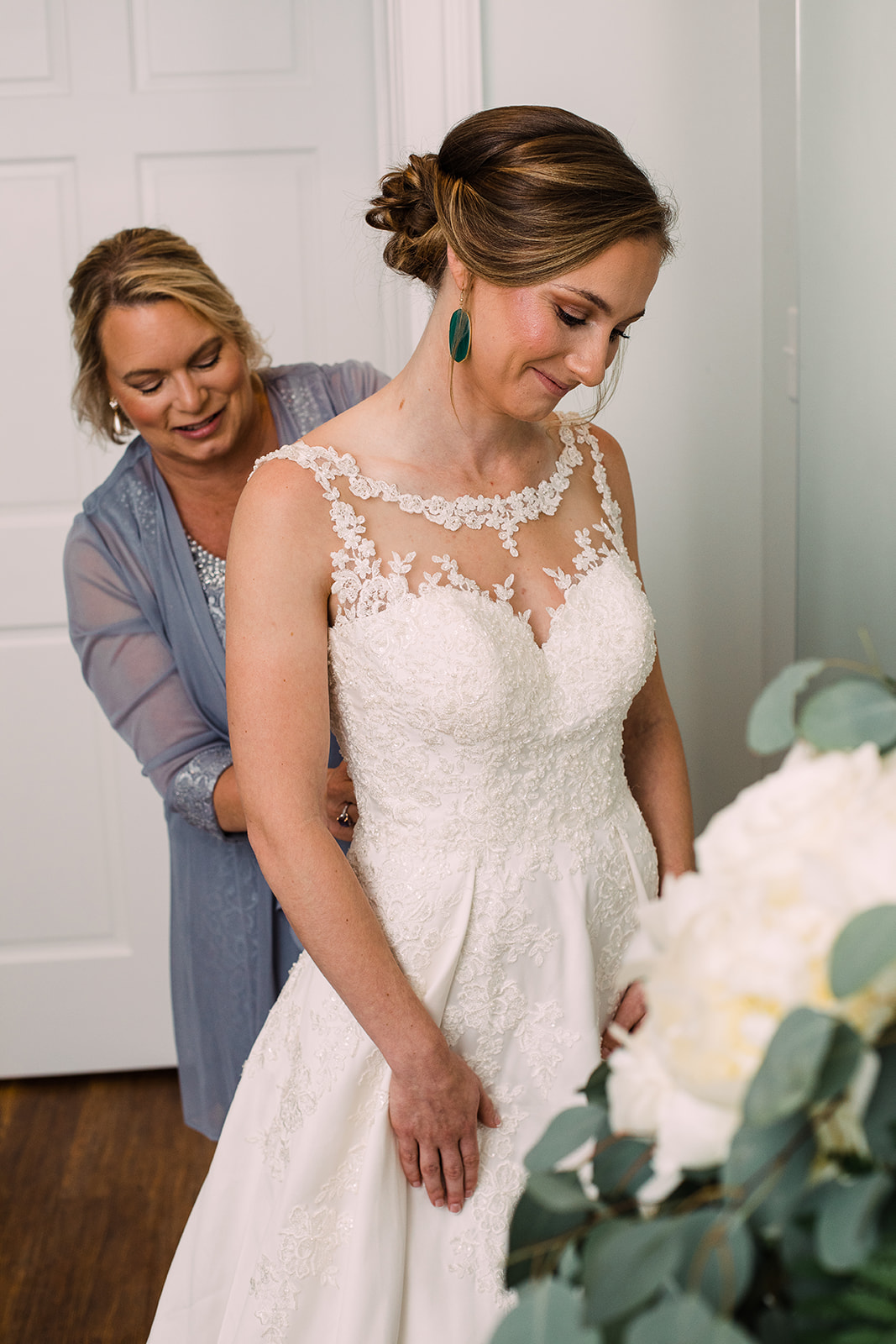 Their day began as any bride and grooms do, getting ready with family and friends.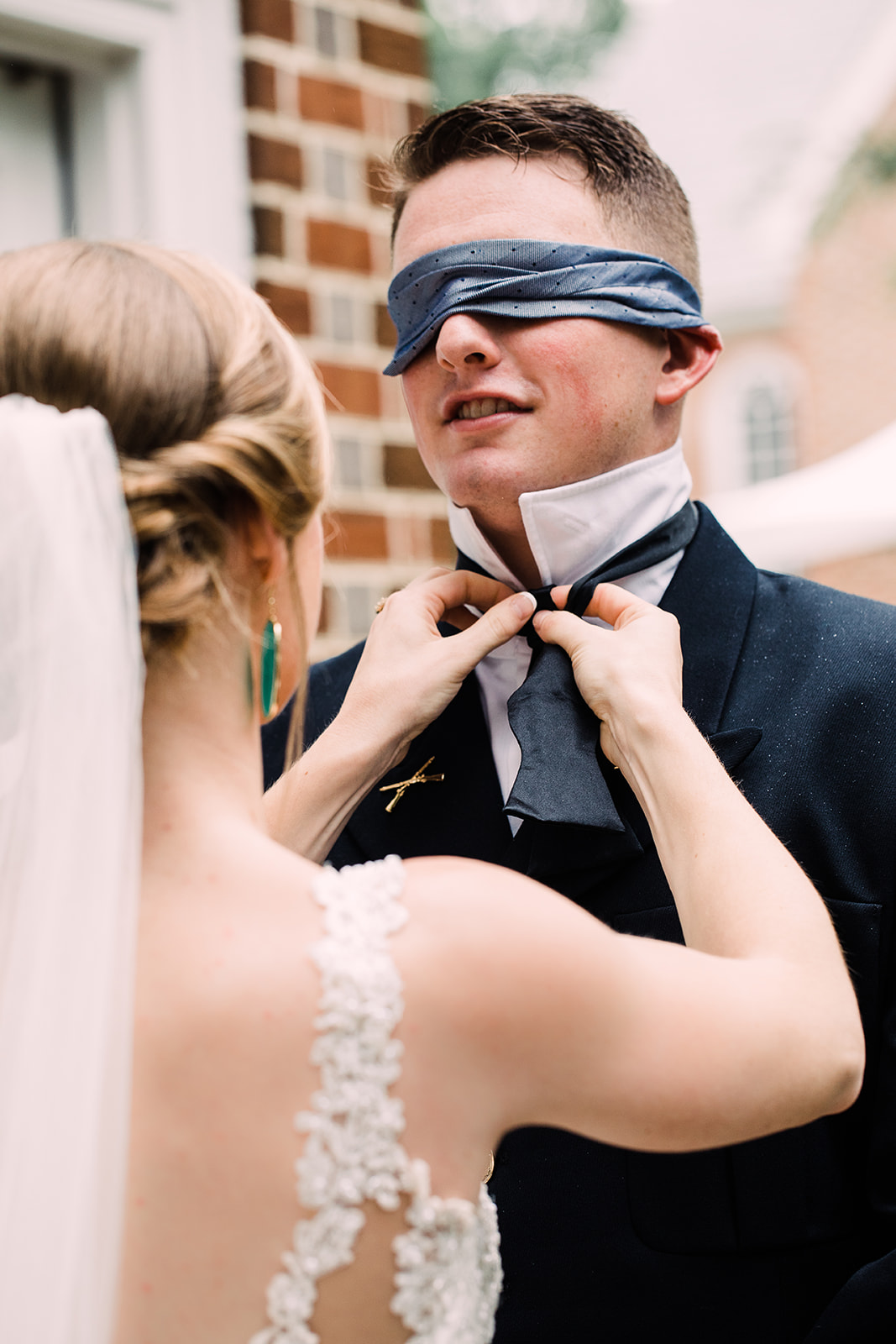 But then, instead of a first look, the pair met up and Zach was blindfolded so Hope could tie his bowtie for him. How cute is that and I am impressed she can tie a bowtie!
"We wanted to do this because ever since high school, I have tied his bowties for all his formal occasions," Hope said.
Cue the tears.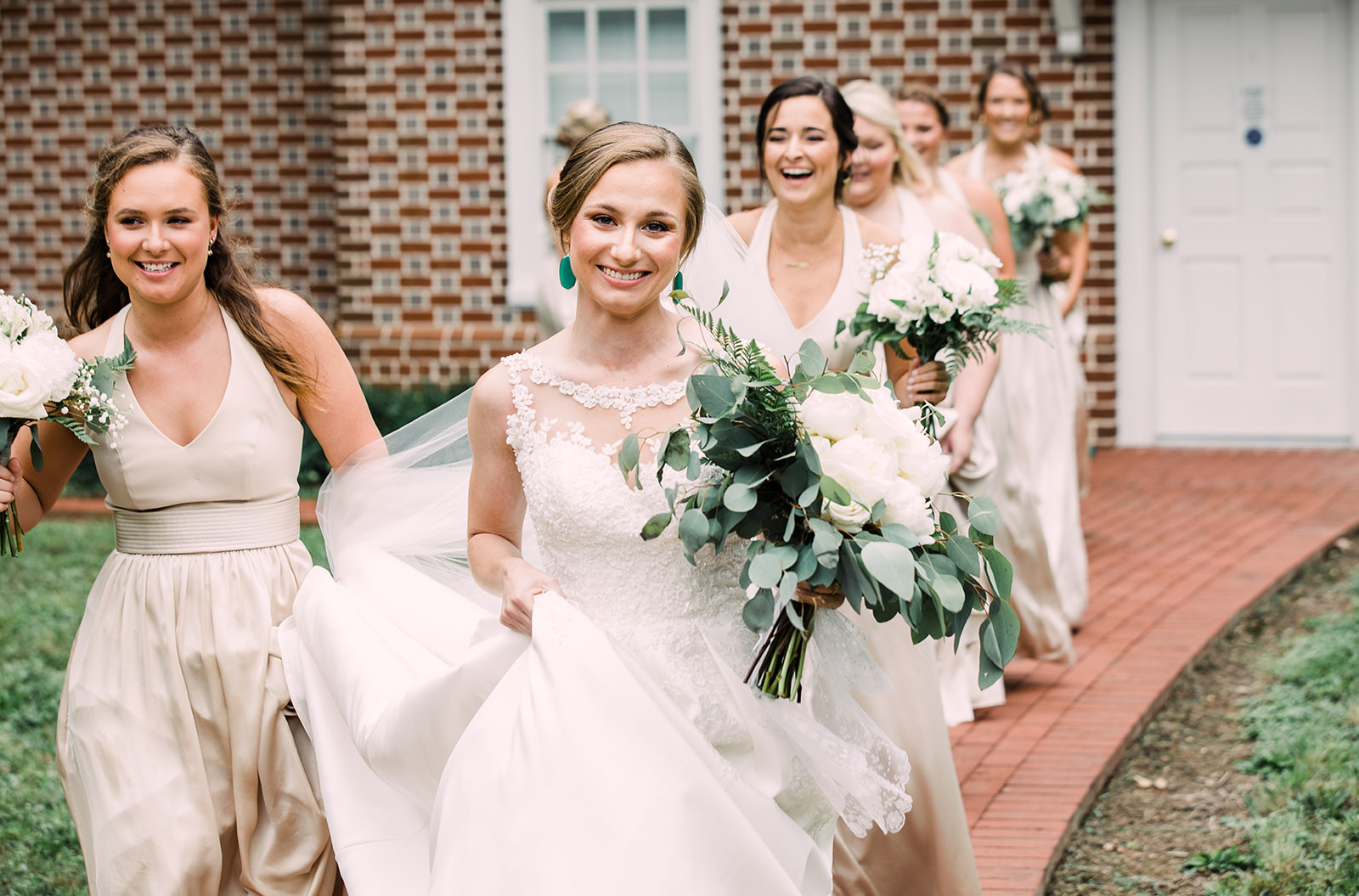 Then it was time to head off to the ceremony!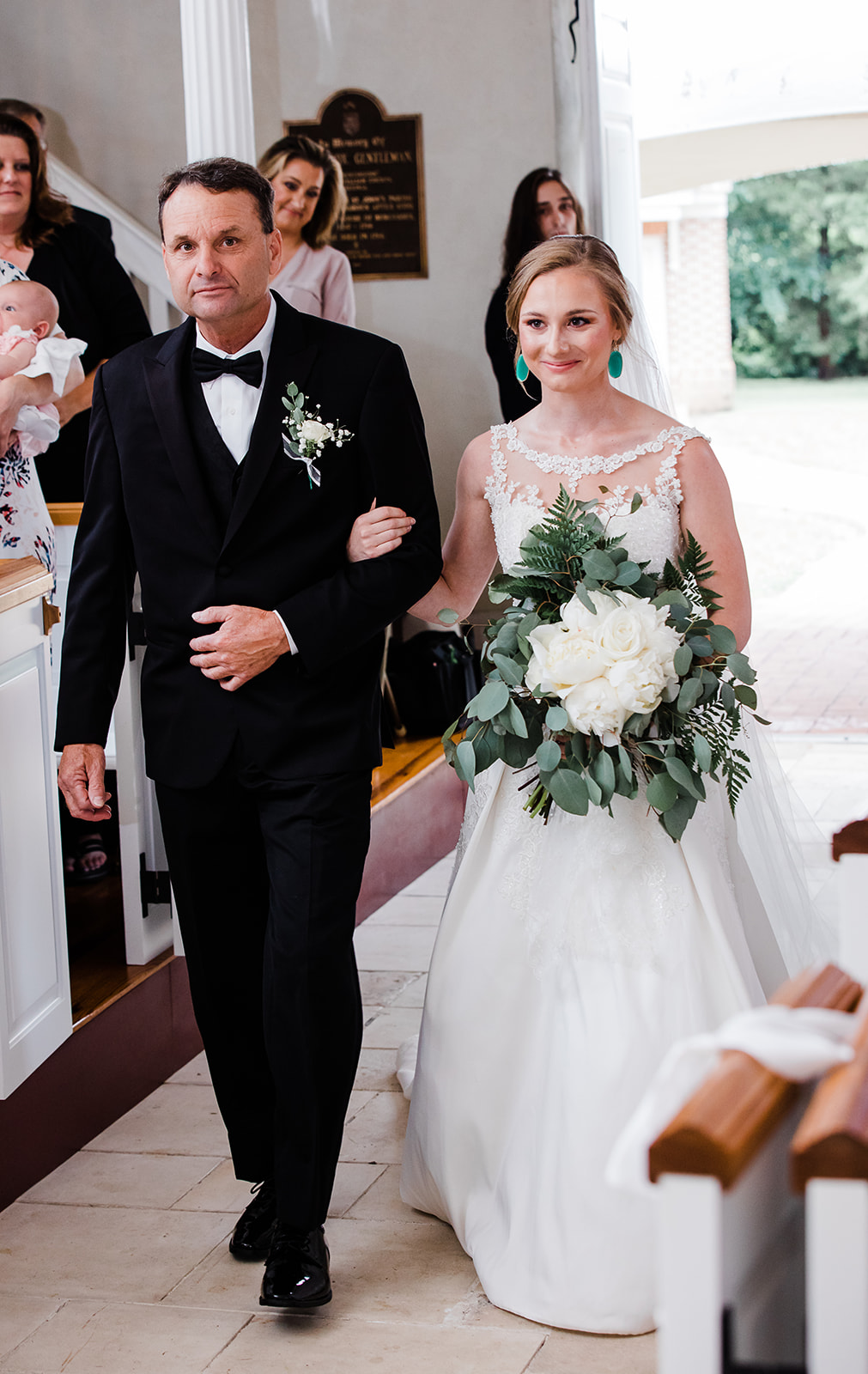 Hope's father walked her down the aisle and she was absolutely glowing!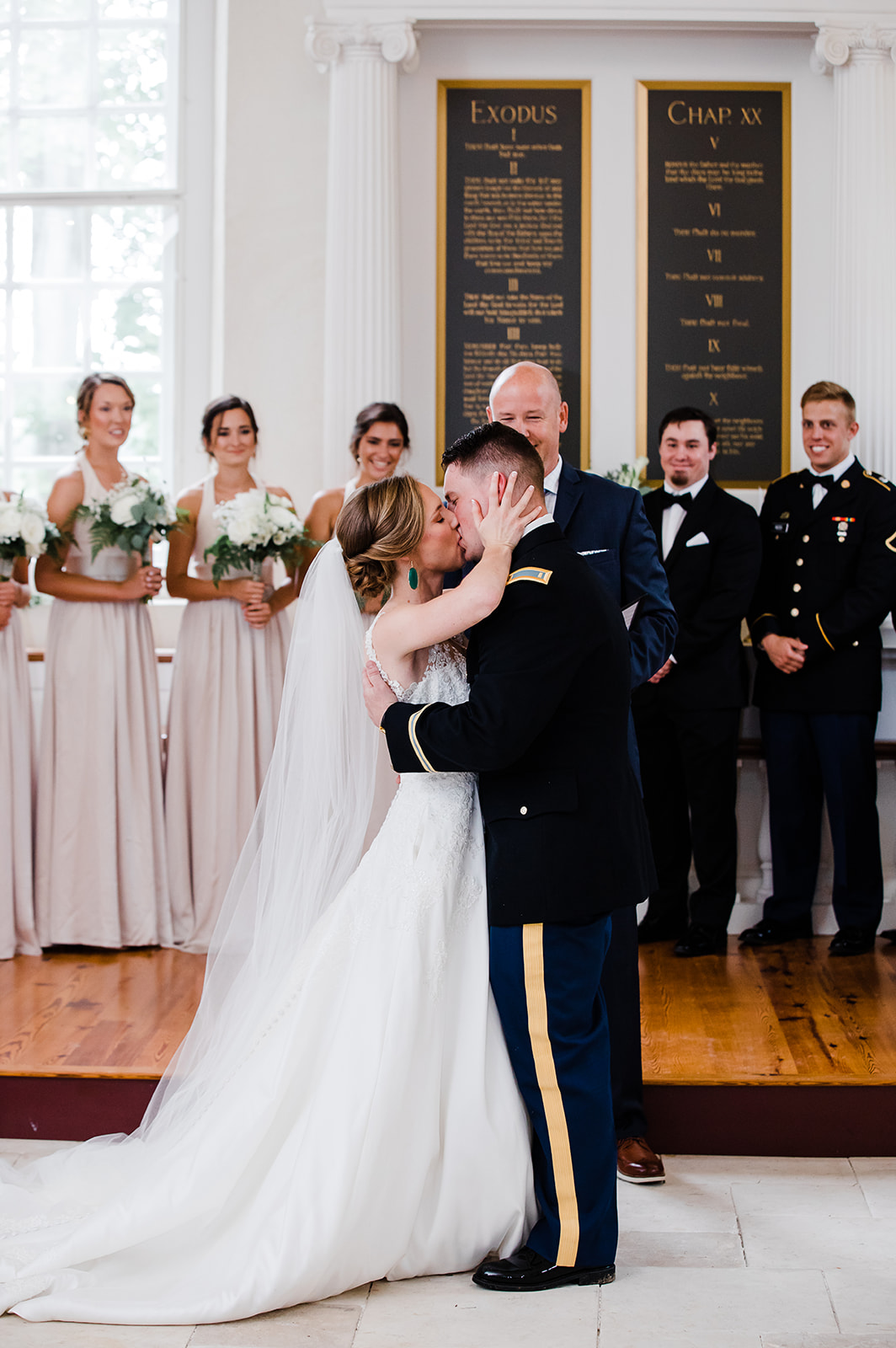 With a kiss, they were pronounced man and wife!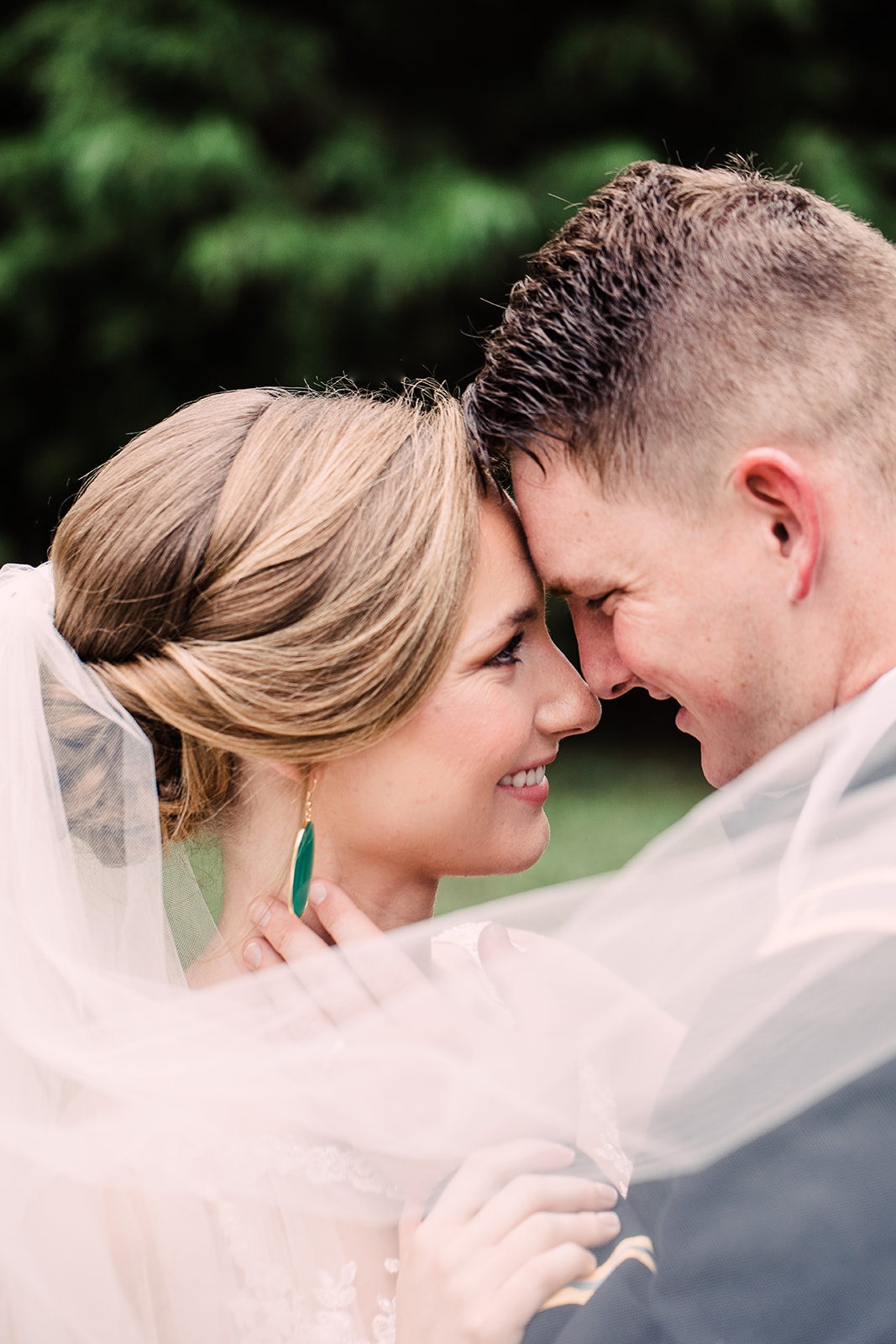 Clearly, they couldn't have been happier ?.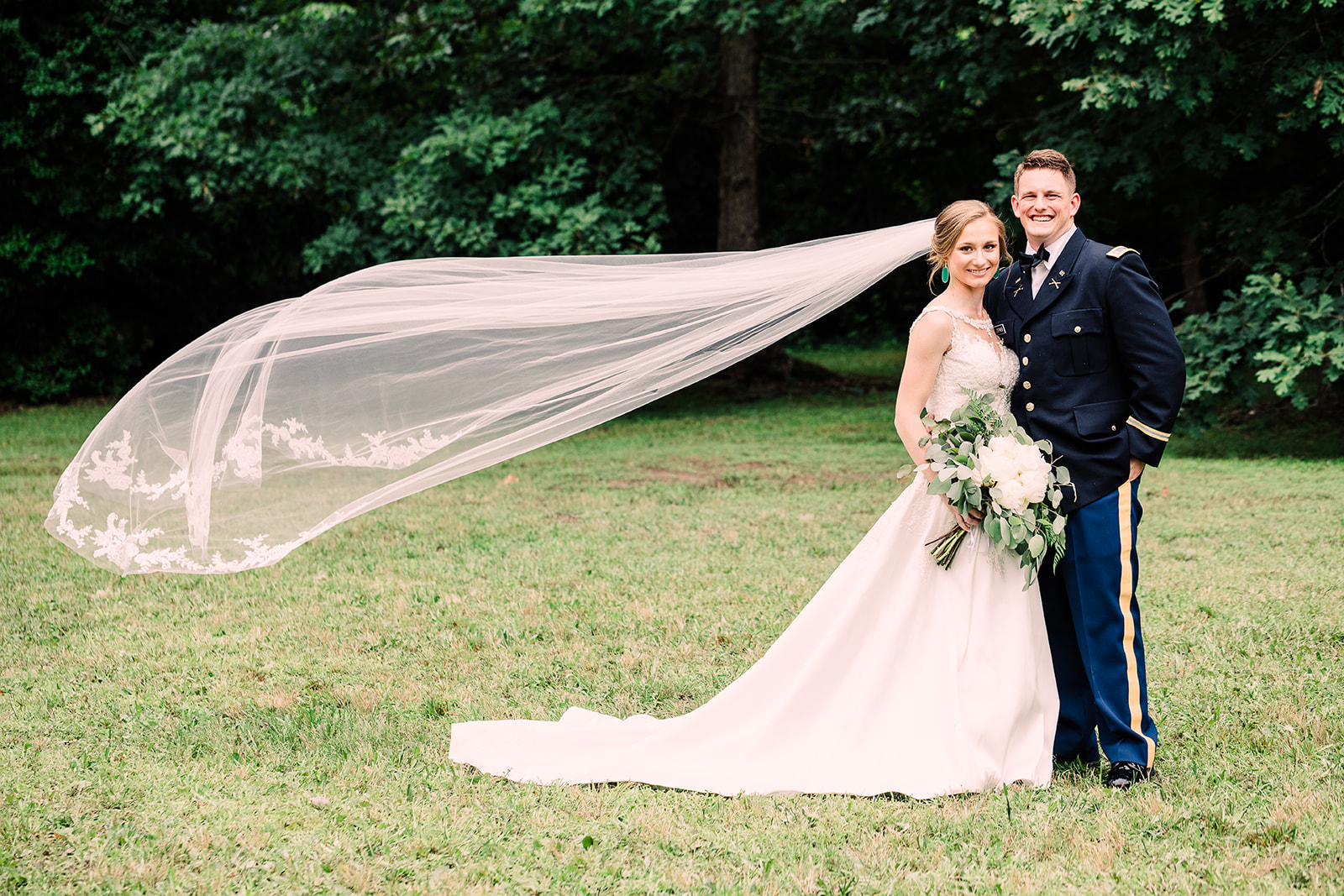 Ready for more tears?! They met when they were in Kindergarten!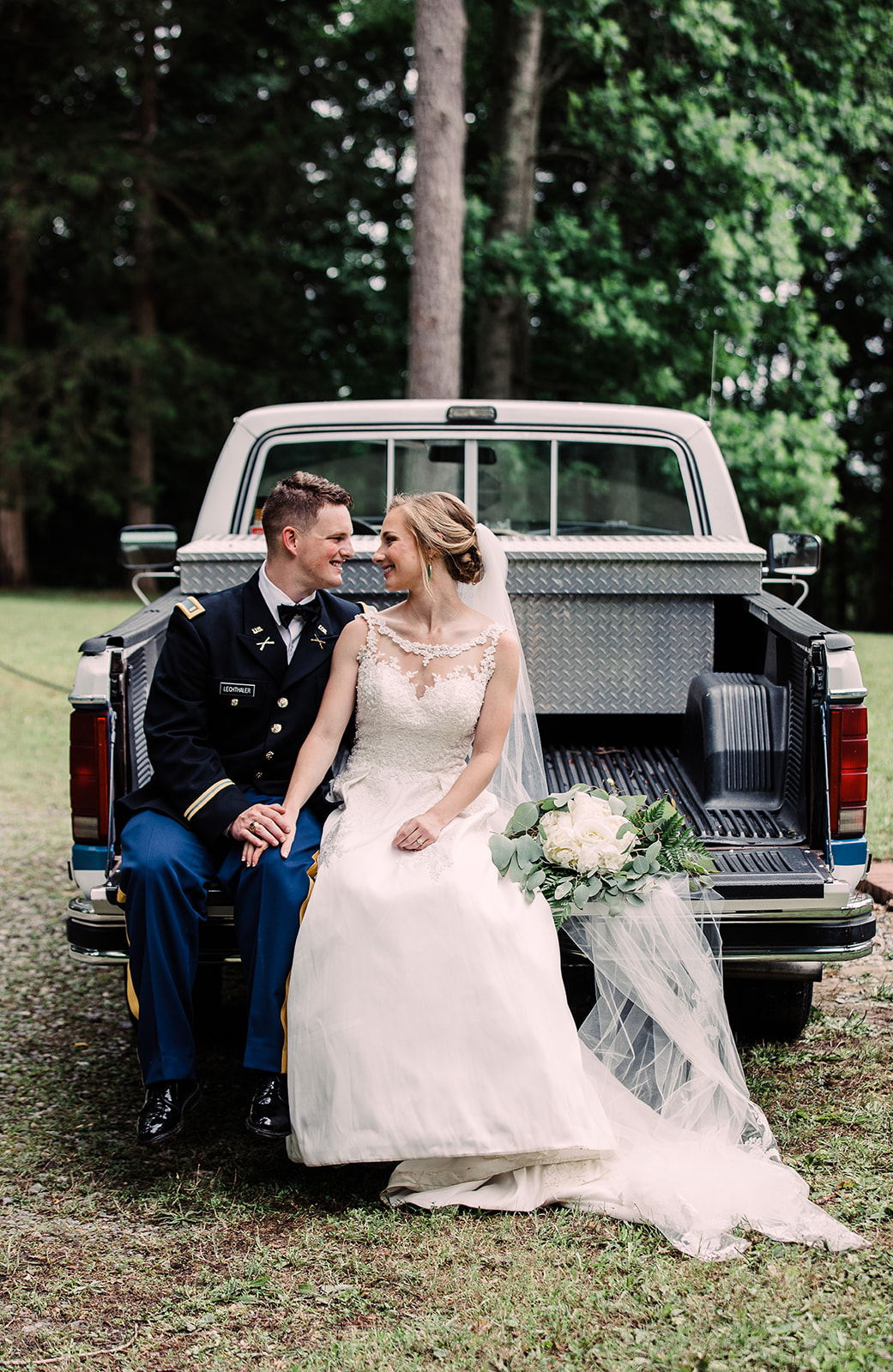 They didn't start dating until senior year of high school but I still find it so sweet that they got to spend all those years growing up together and now they get to continue to be by one another's side ?.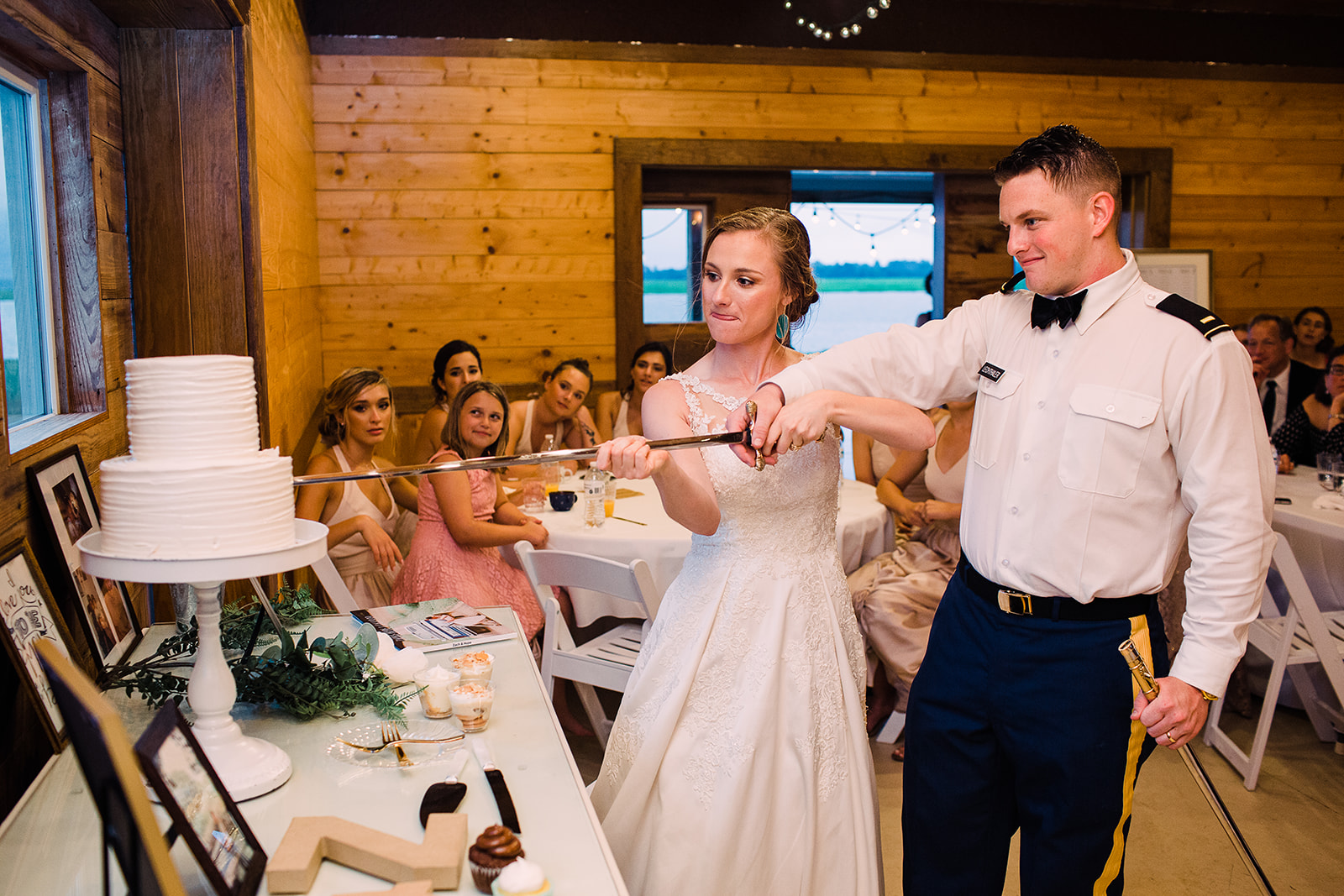 The reception took place at the Cousiac Manor in Lanexa, VA and was filled with fun moments like cake cutting with a sword. Woah!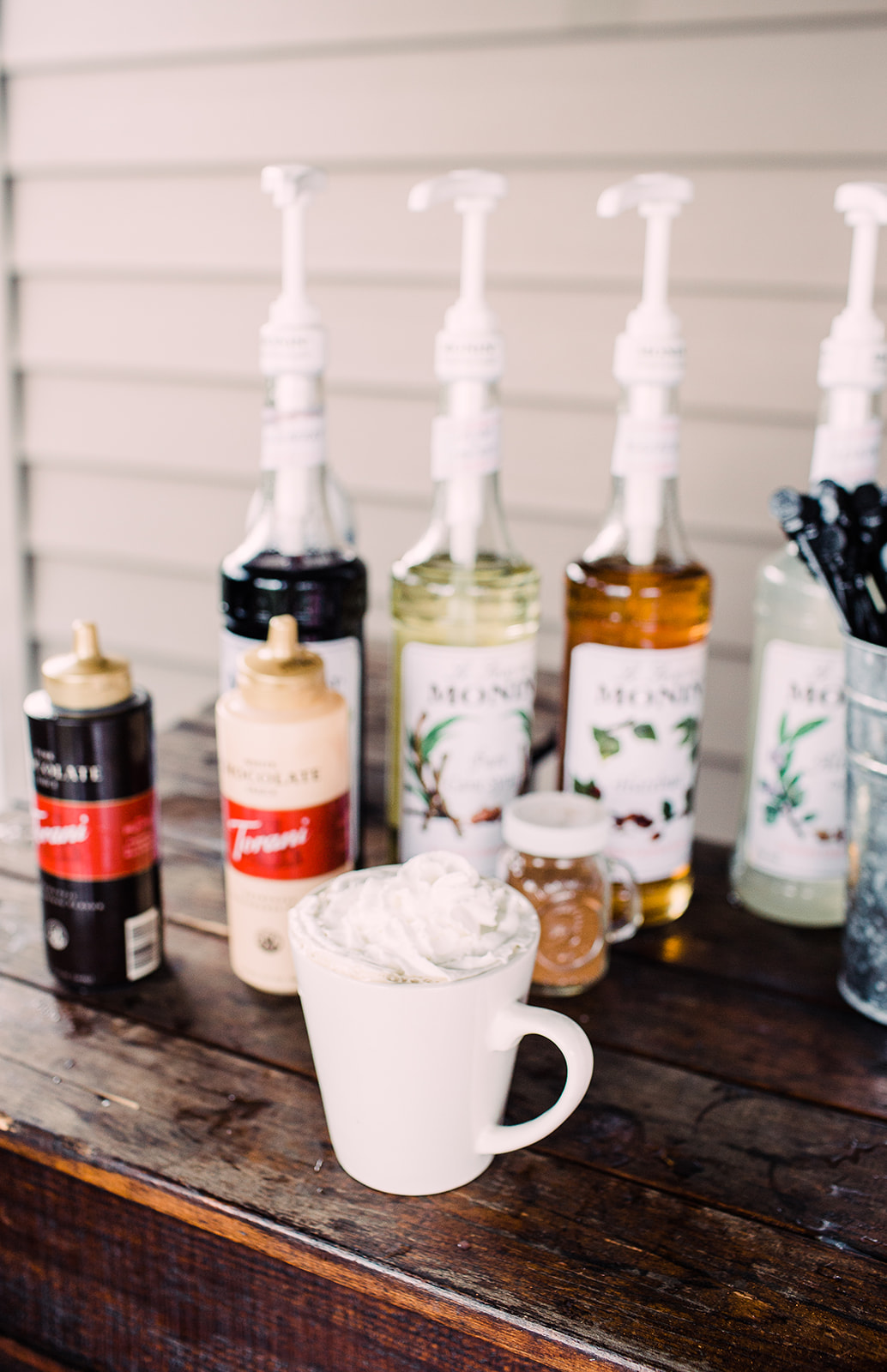 As well as a coffee bar that went with the couples favorite meal that they served…breakfast for dinner!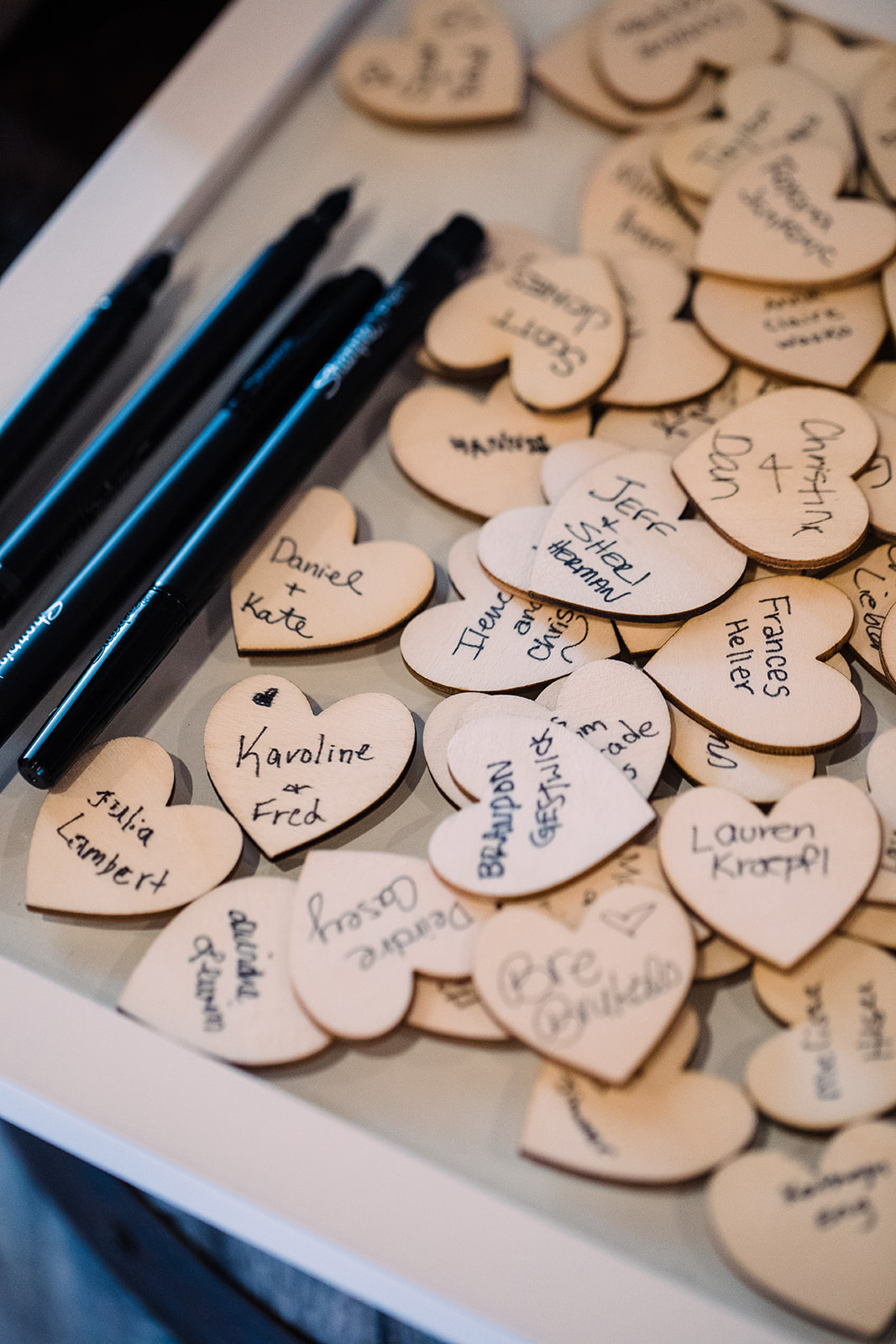 Also instead of a guest book, they had every sign these small wood hearts to go into a frame…so cute and clever!
Congratulations Hope and Zach!
From the Bride:
What was your favorite detail of the day? "I think my favorite detail of the day was the food. We did breakfast for dinner because it is our favorite meal, and seeing the joy it brought people was so much fun. It was a little unexpected, and I think people liked that and the simplicity of it. We also loved standing near the food line as people came to fill up their plates and getting a chance to chat with each guest. It was a great way to see everyone there! It also allowed us to do a DIY coffee bar (we LOVE coffee) and
have vintage mugs as our favors which turned out so cute!"
What advice would you give to a bride to be? "Don't stress so much over the things that don't matter. At the end of the day, the only thing that matters is if you will be married. No matter what else happens, it will still be the best day of your life, so don't try to control every little detail. Just relax and enjoy your day."
Ceremony Venue: Old St. John's Church
Reception venue: Cousiac Manor
Photographer: Katherine Sparks Photography
Flowers: Sherry Maynard
Cake: Sugar Heads
Caterer: Big Mamma's
DJ: Susan Voss (Vossome Entertainment)
Makeup: Kelly Nobles (Princess War Paint)
Hair: Lauren Barefoot (Style by Design)
Want to be featured on this weekly online blog? Just email us! Want to be featured in our printed magazine? Just email us! **Being on this online blog does not hinder or guarantee a wedding will be in the printed magazine, both are up to the discretion of the publisher, Angeline Frame. If your wedding has been chosen for print, she will reach out to you directly.** Thank you for following Virginia Bride Magazine! Stay tuned for more weddings and the best Bridal Shows in Virginia!