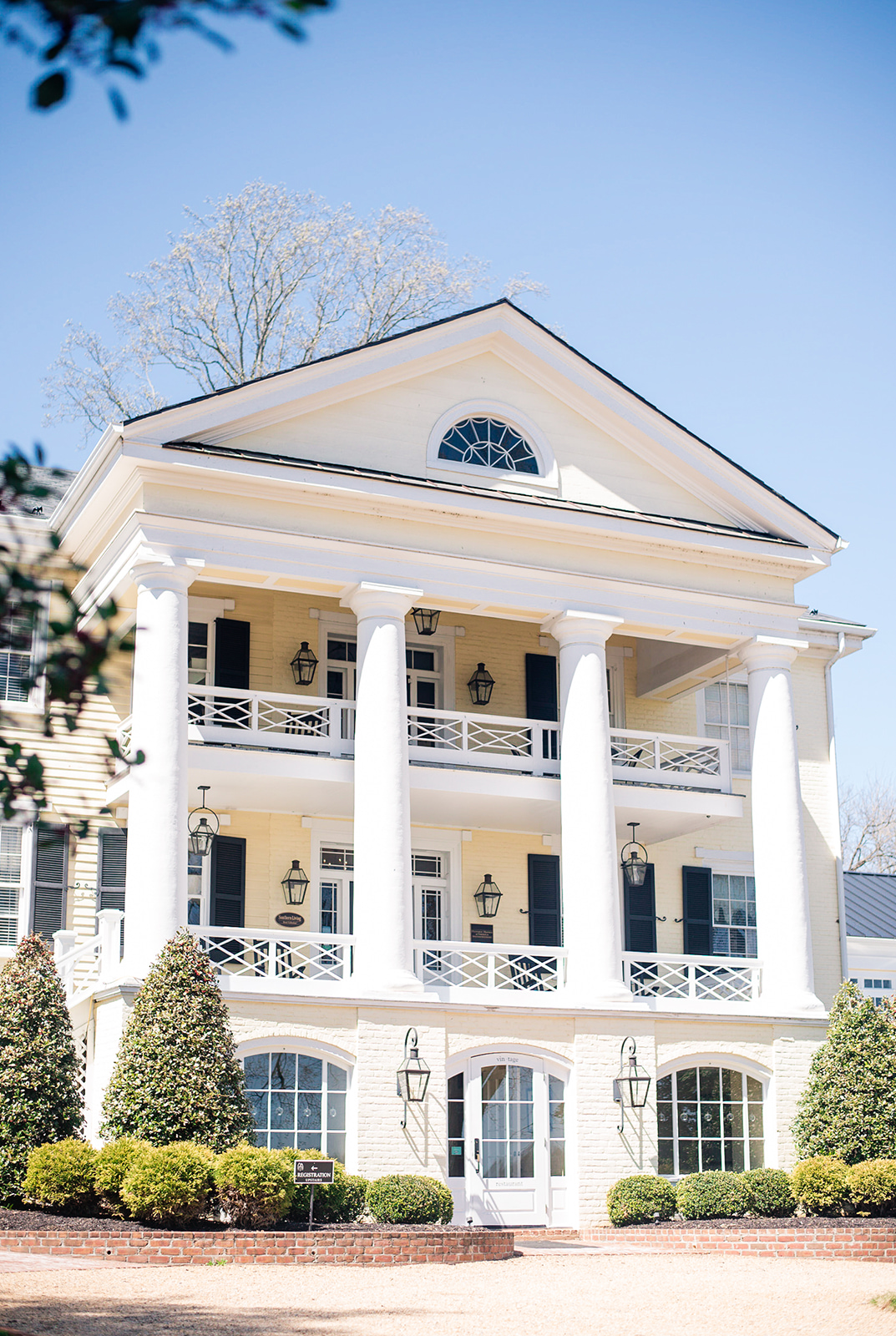 The sun shined down on the Inn at Willow Grove in Orange, VA this past March 31st when Kendall and Erin were married.
The pair had met online. Their first interaction consisted of missed connections. Erin tried to "wink" at Kendall with nothing in return and Kendall had emailed Erin with nothing in return. Little did he know that she had deactivated her account and didn't receive his email!
Love always finds a way though and around a year later she reactivated her account and he messaged her! Soon after they had their first date and have been together since!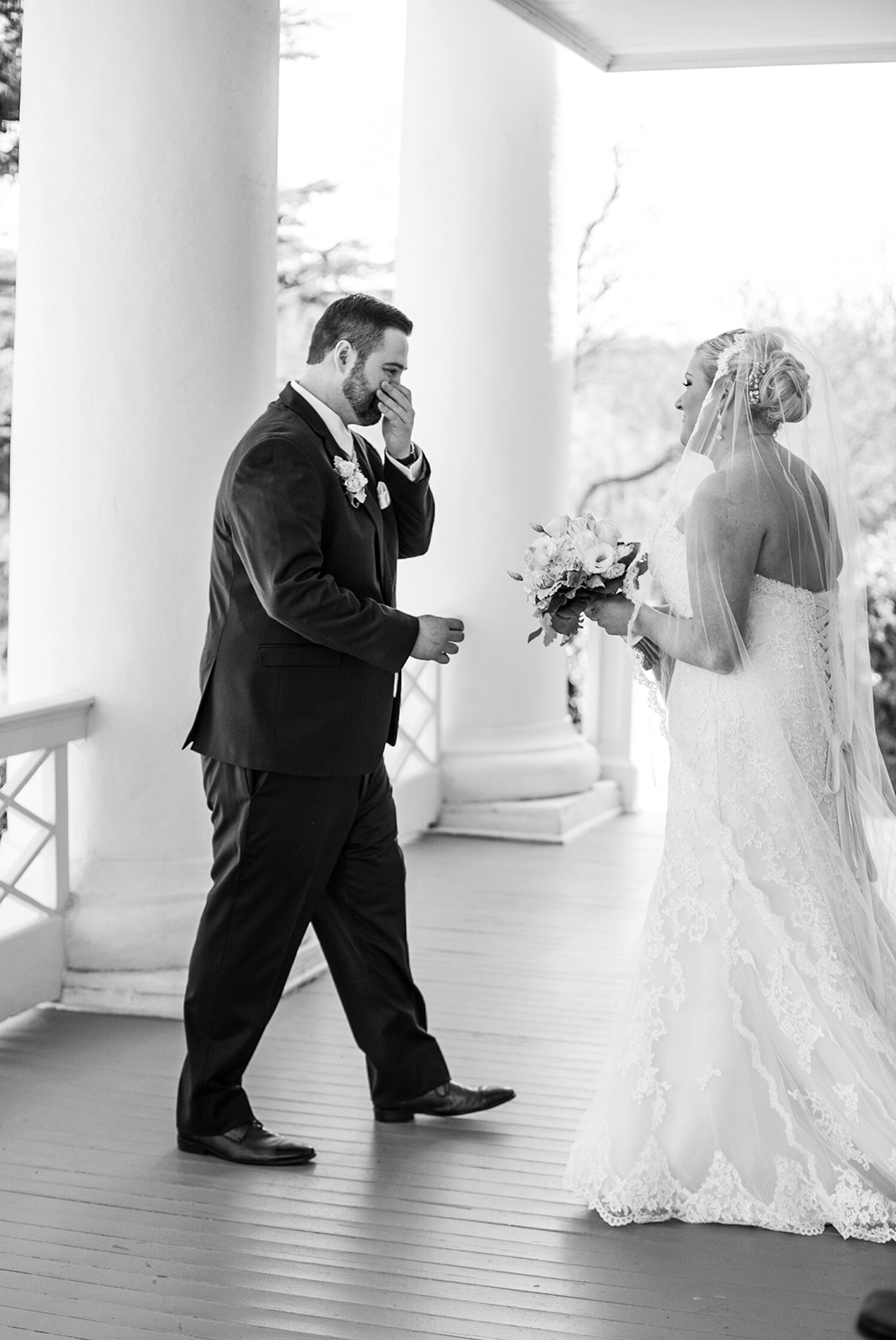 They decided to do a first look to calm their nerves and to not have to rush through taking photos. If you follow this blog, then you know we LOVE first looks for those same reasons AND for looks like the one on Kendall's face! So sweet!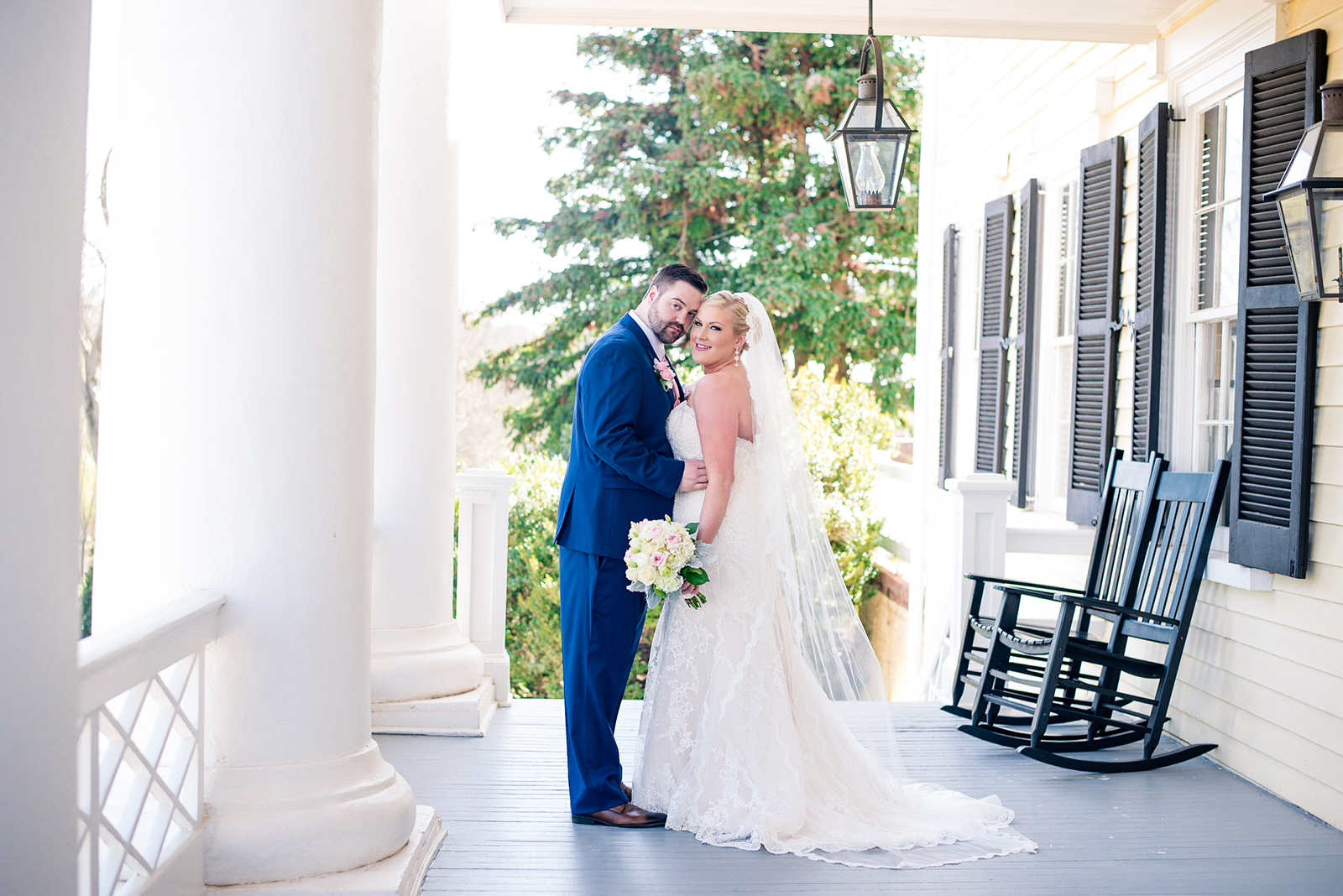 How gorgeous is Erin's lace dress?!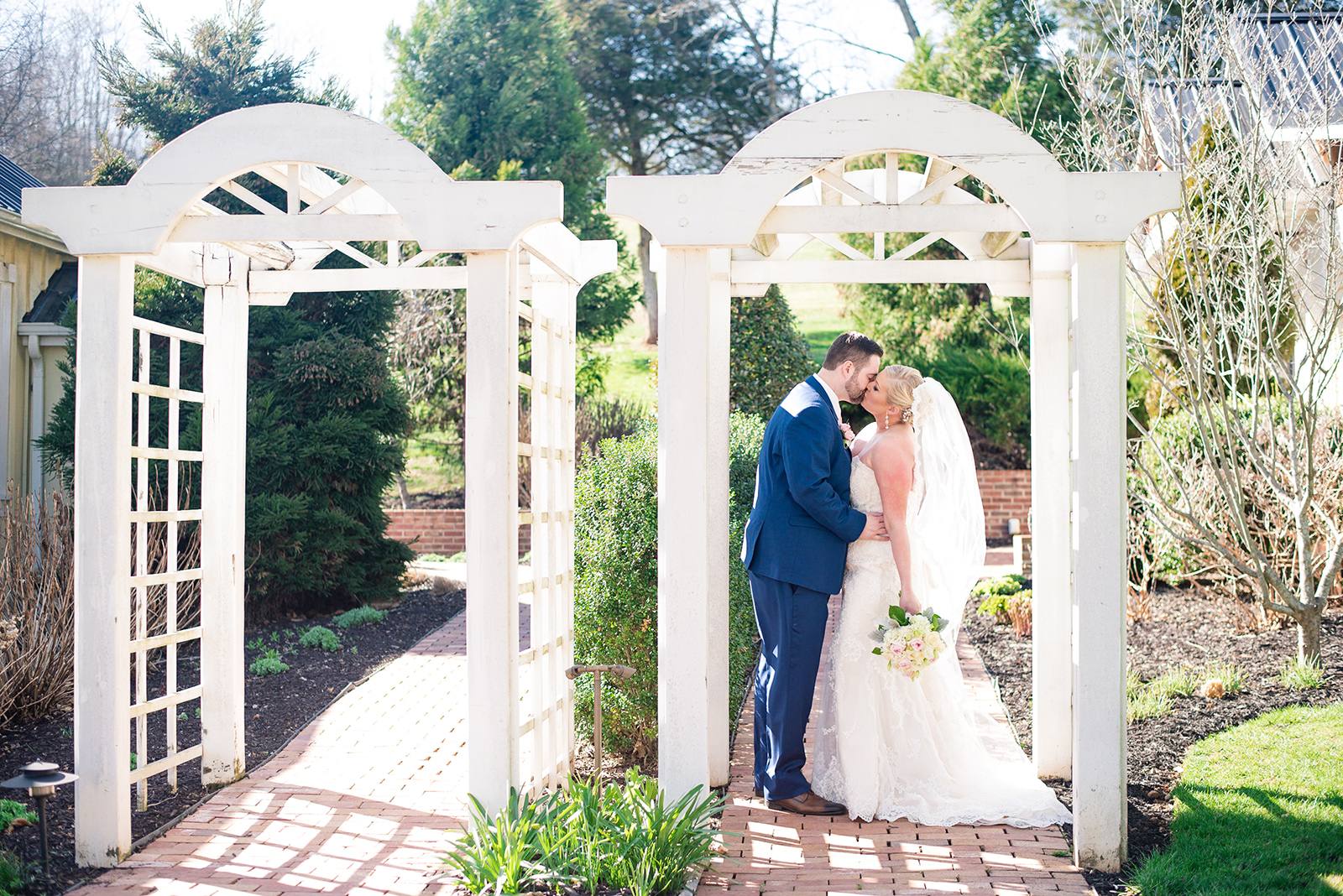 I am a fan of Kendall's blue suit as well!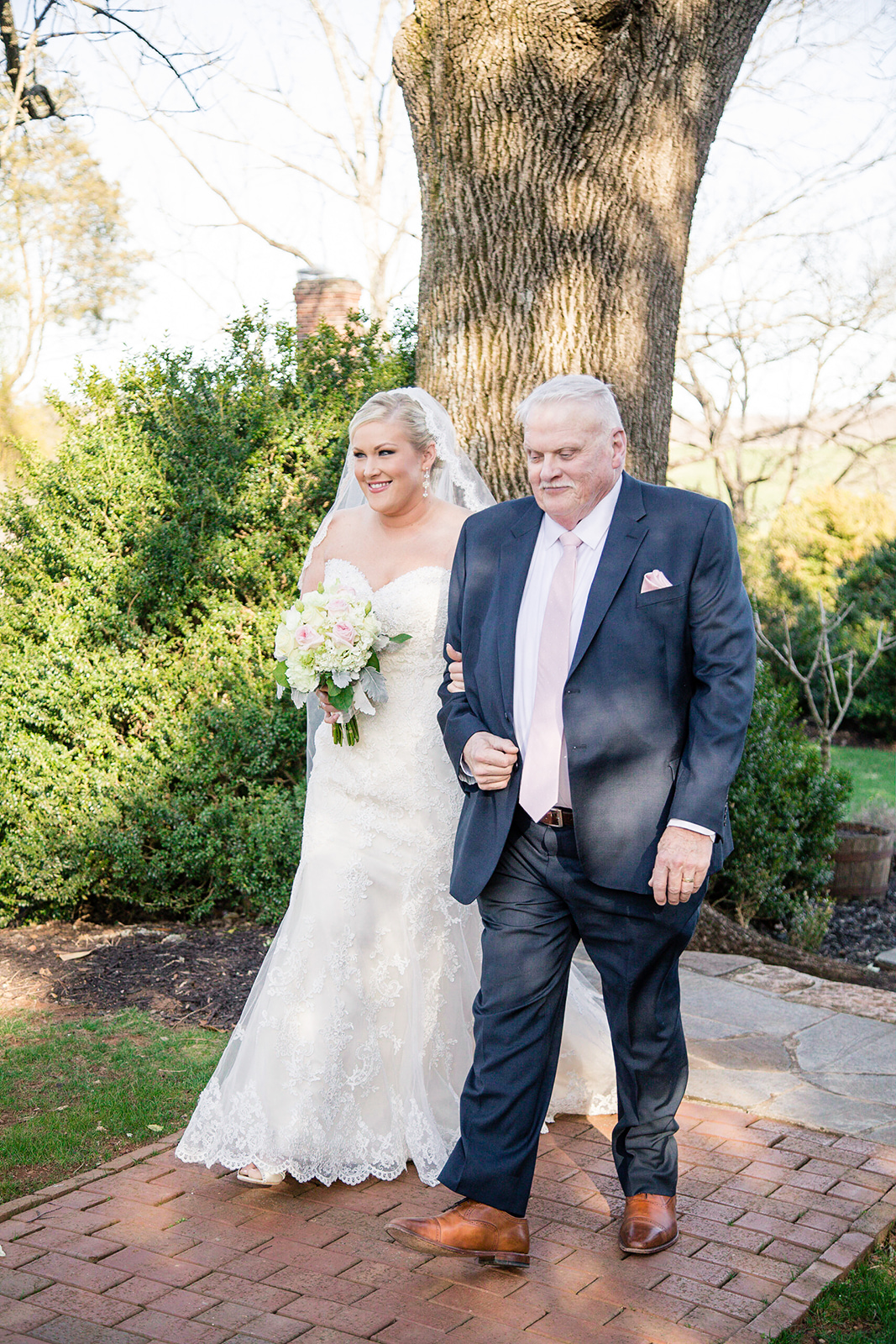 When the time came for her walk down the aisle, Erin's nerves were gone and she was able to enjoy the walk with her dad.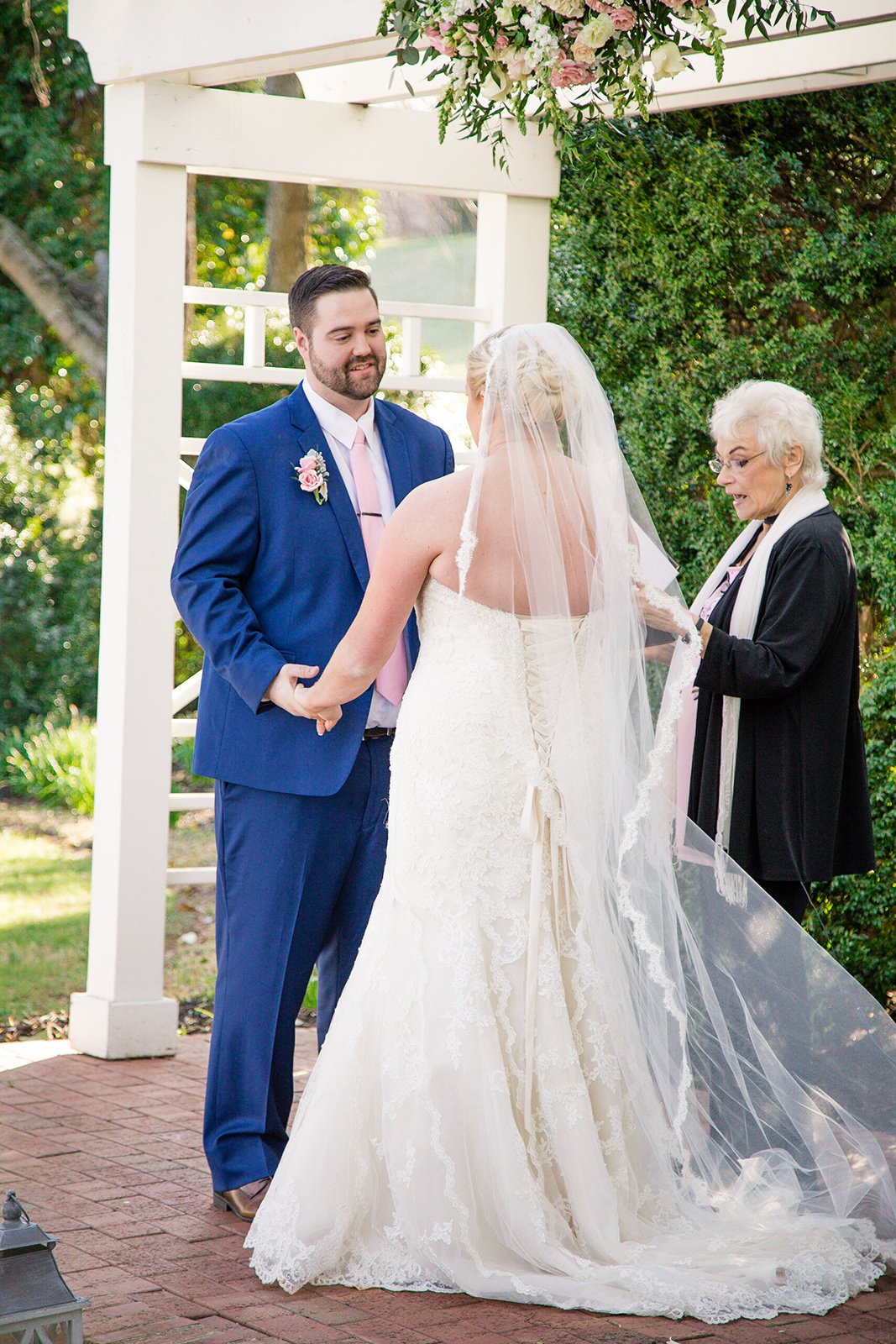 They promised forever and were pronounced man and wife!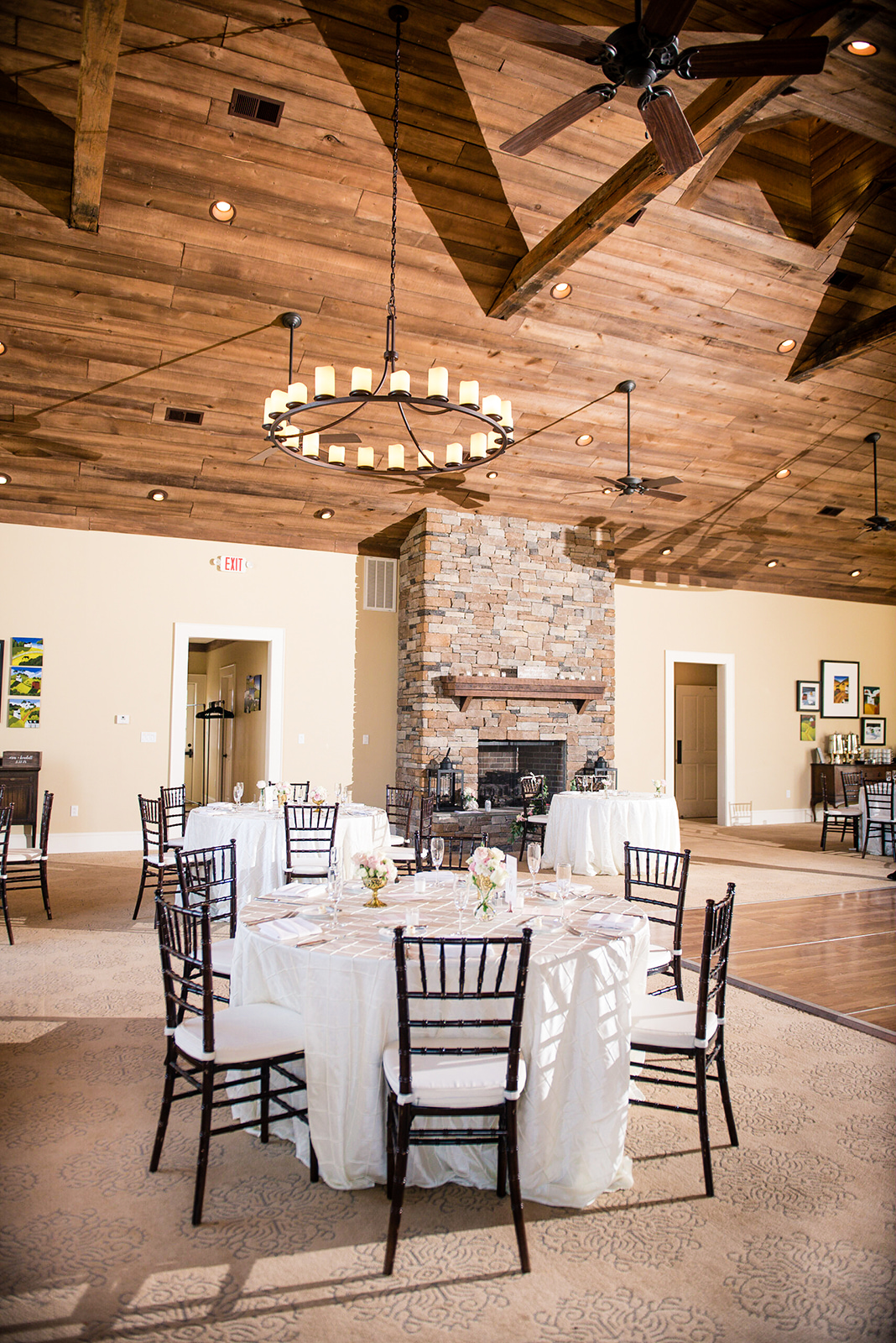 The reception took place indoors and was filled with beautiful details.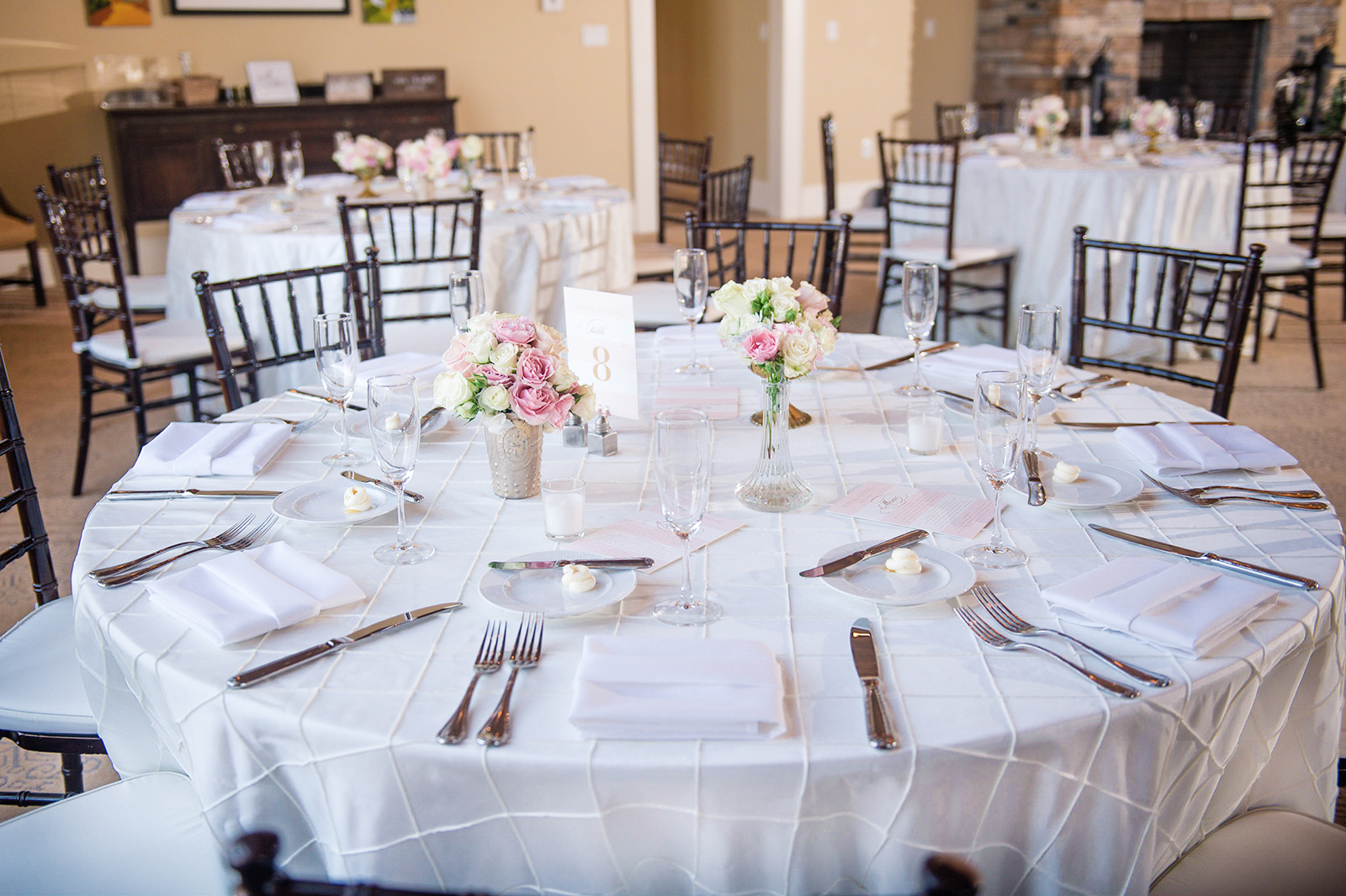 I love the contrast of the dark chairs against the white tablecloths!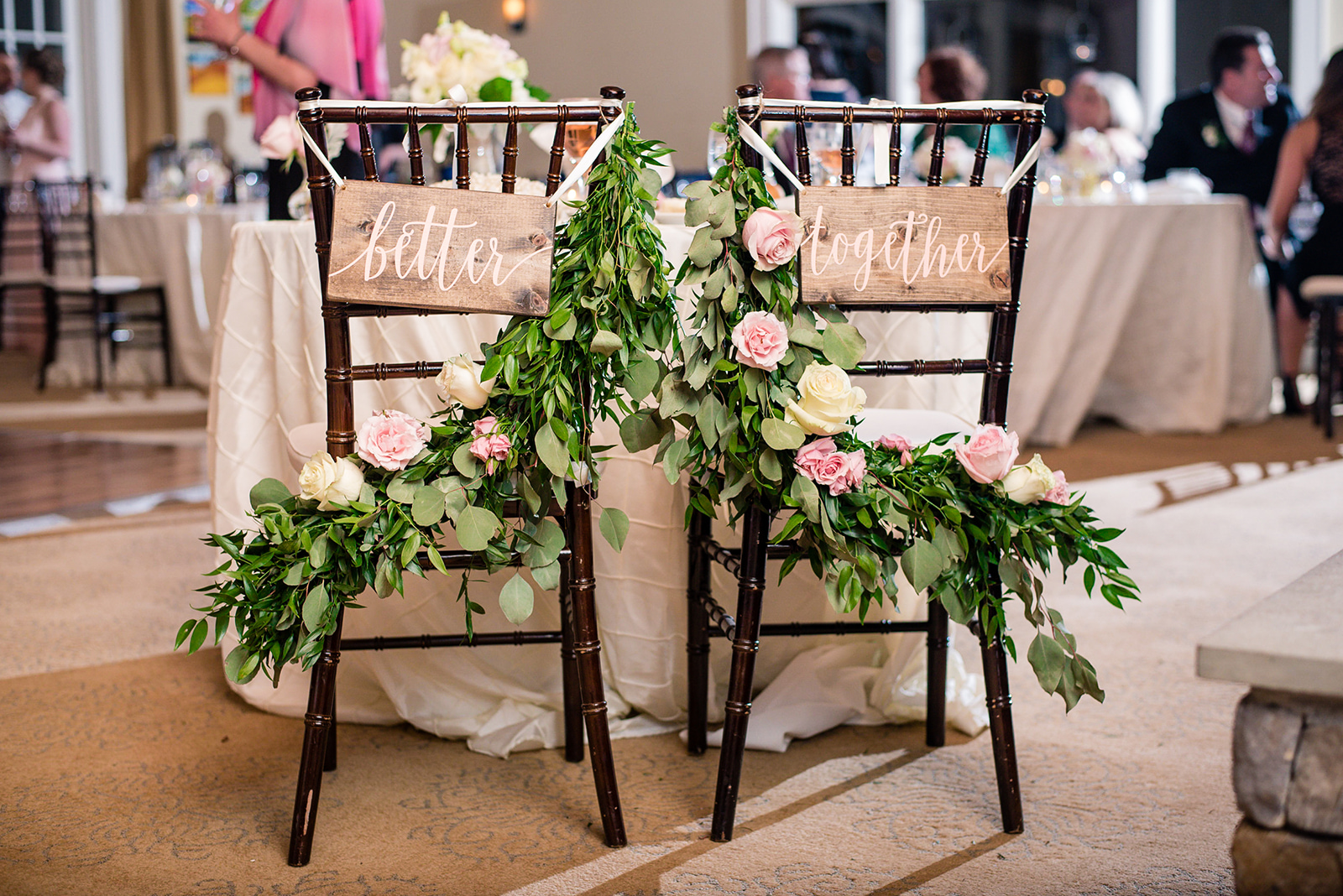 How beautiful are the bride and groom's chairs?!
Congratulations Kendall and Erin!
From the Bride:
What was your favorite detail from the day? "My favorite detail of our wedding was just how every color complimented another. My flowers with the bridesmaid dresses.. the pale pink/blush with the groomsmen suits… the outside greenery behind my dress… the wood in the barn with the flowers.. my stunning mother's dress with my handsome father's tux. It was all executed perfectly."
What advice would you give to a bride to be? "People always told me- 'enjoy the day because it flies by' and that couldn't be more true. Enjoy every second. From waking up to going to bed with your new husband, soak all of it in."
Photos by Brooke Danielle Photography
Want to be featured on this weekly online blog? Just email us! Want no be featured in our printed magazine? Just email us! **Being on this online blog does not hinder or guarantee a wedding will be in the printed magazine, both are up to the discretion of the editor, Angeline Frame. If your wedding has been chosen for print, she will reach out to you directly.** Thank you for following Virginia Bride Magazine! Stay tuned for more weddings and the best Bridal Shows in Virginia!