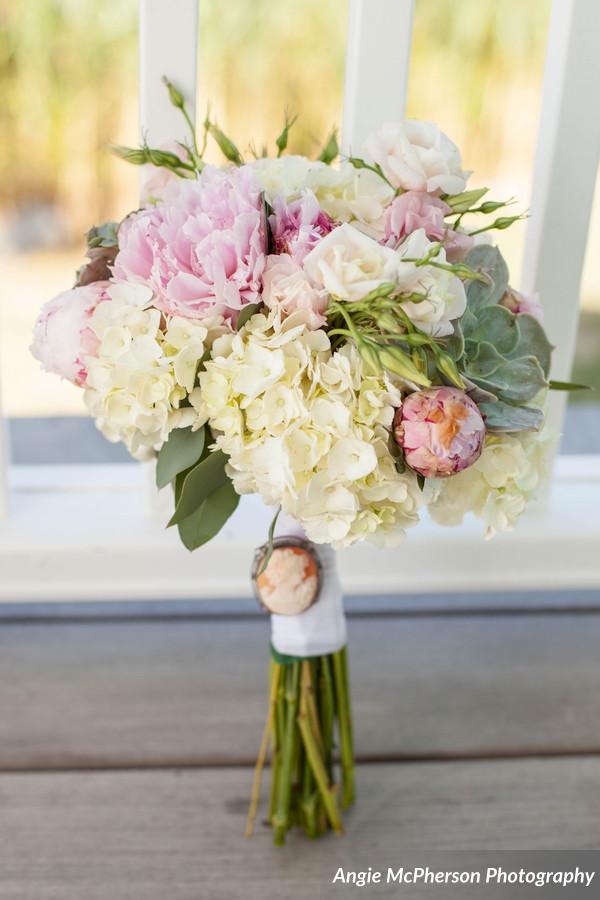 It's Wednesday and that means its wedding time!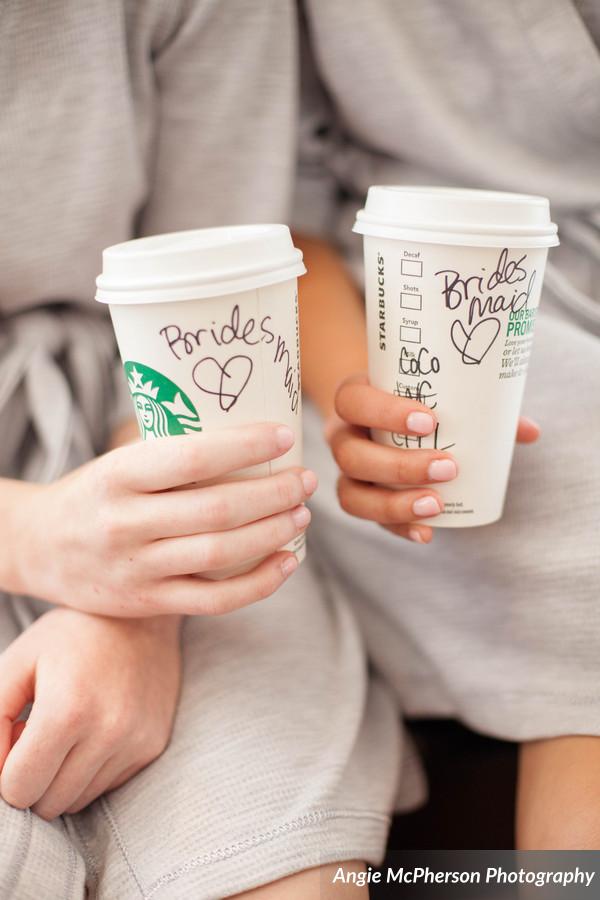 Today's bride is one after my own heart as she got ready with her maids with Starbucks in hand ?!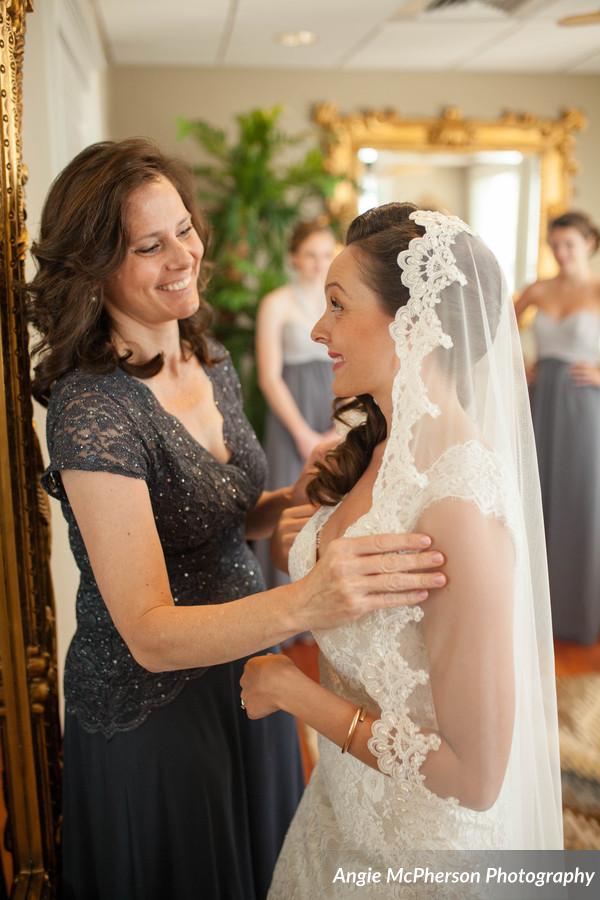 Emily, you look stunning!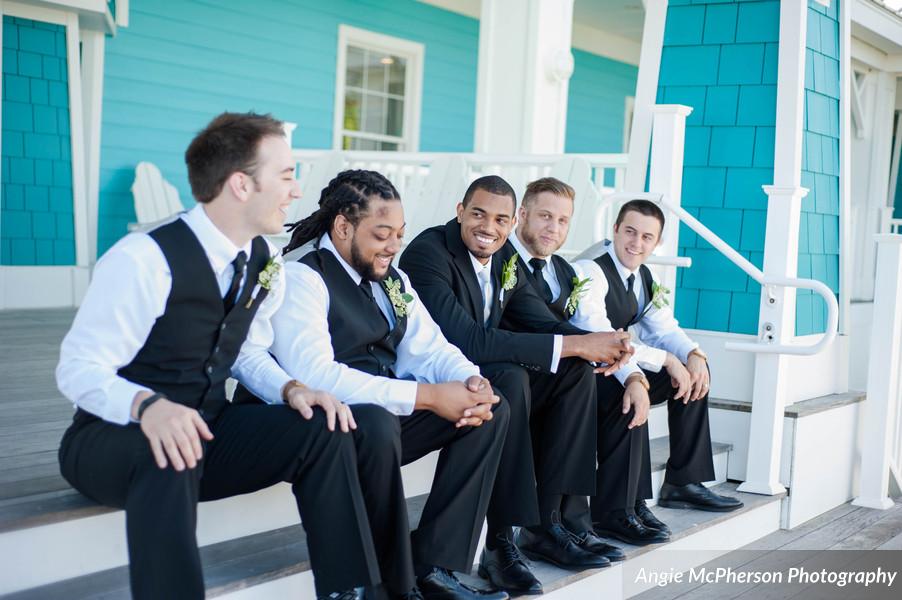 Kenny and his groomsmen looked calm and collected as they awaited the ceremony outside the Aqua Restaurant at Kings Creek.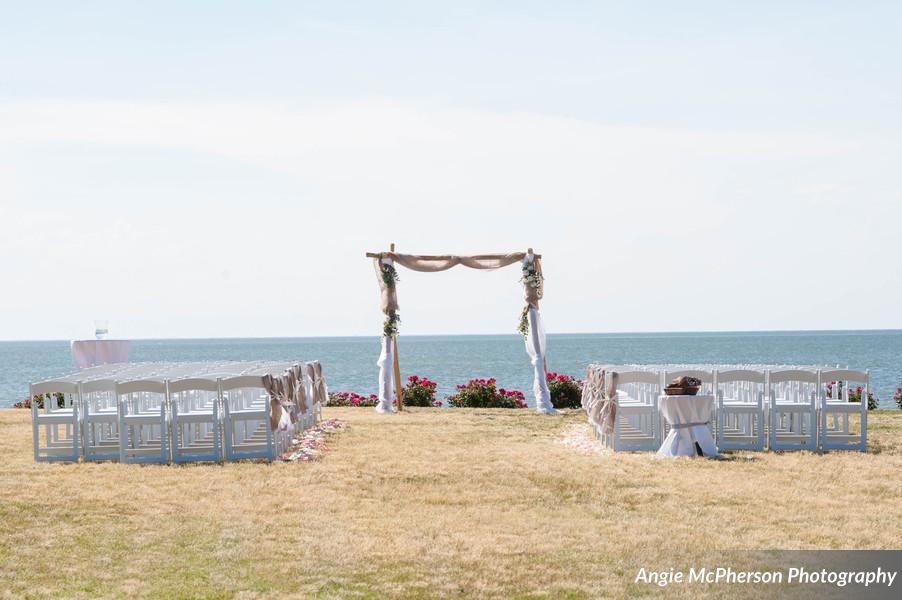 The May ceremony took place outside in front of the properties breathtaking views ?!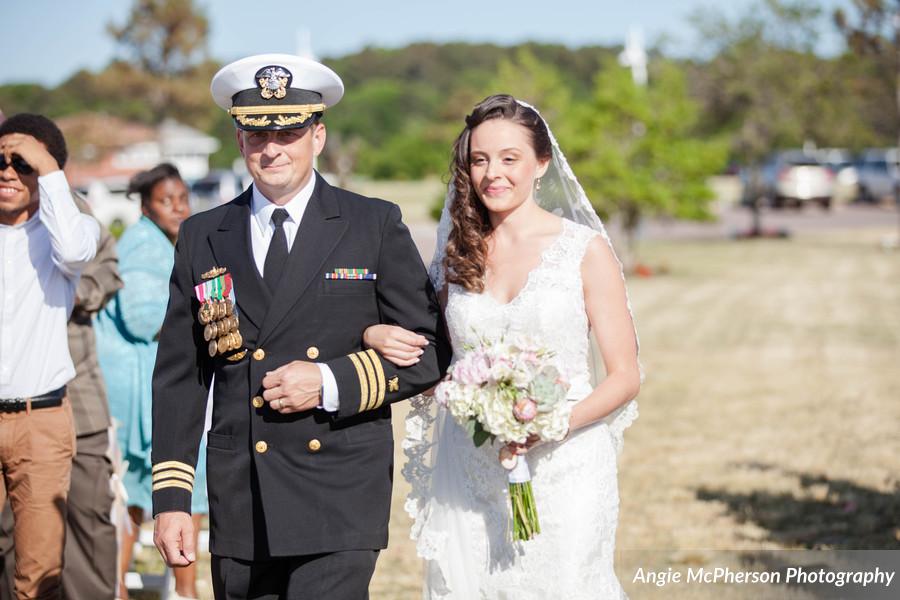 All eyes were on Emily as she walked down the aisle to Kenny in her gorgeous lace gown.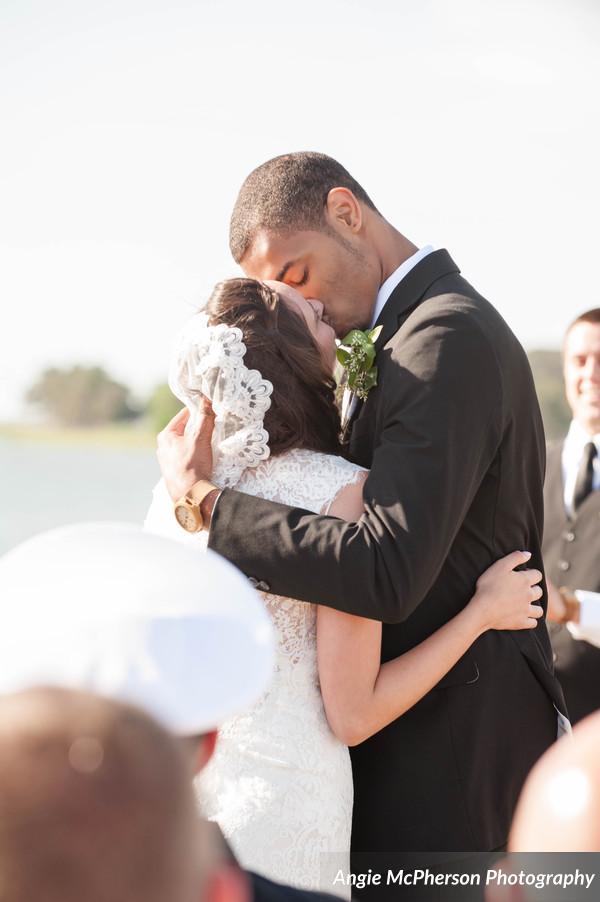 After saying their vows, were pronounced man and wife and kissed to seal the deal!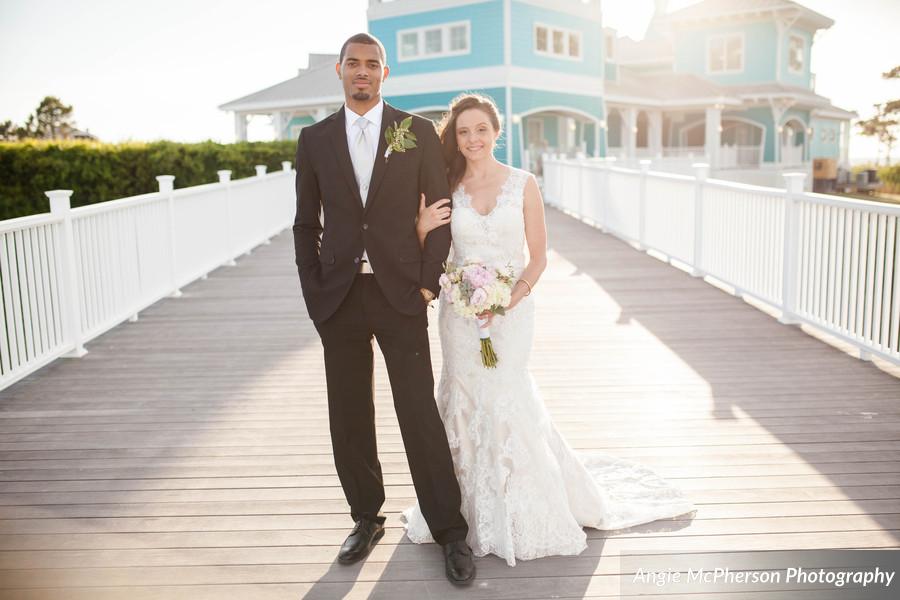 They make a beautiful couple!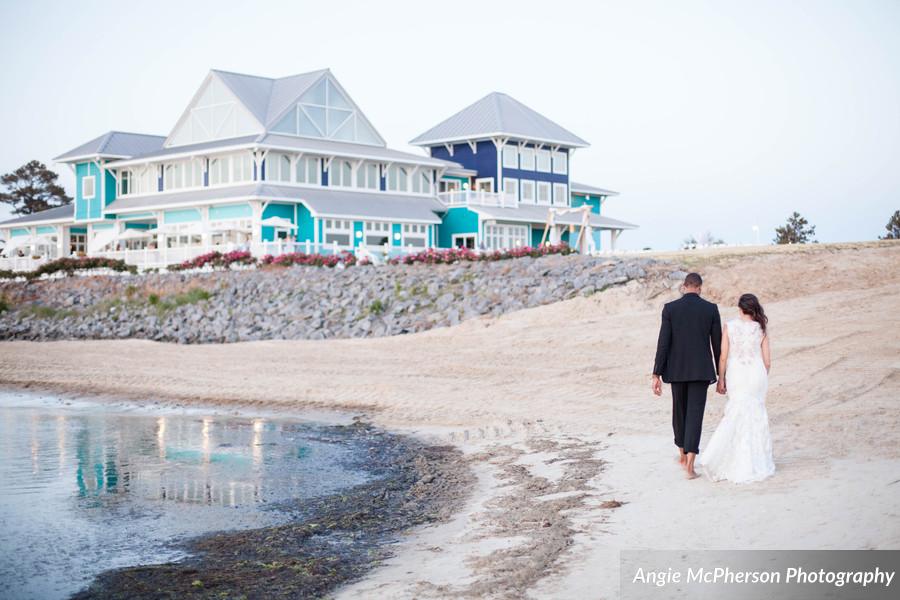 I can't get over how cool this venue is too!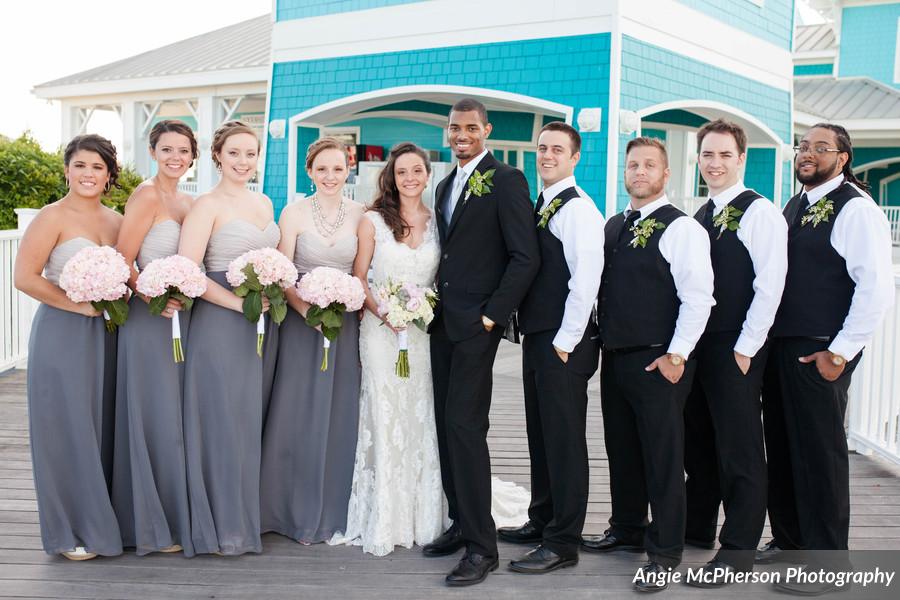 After a few more photos with the bridal party, it was time to head inside for the reception!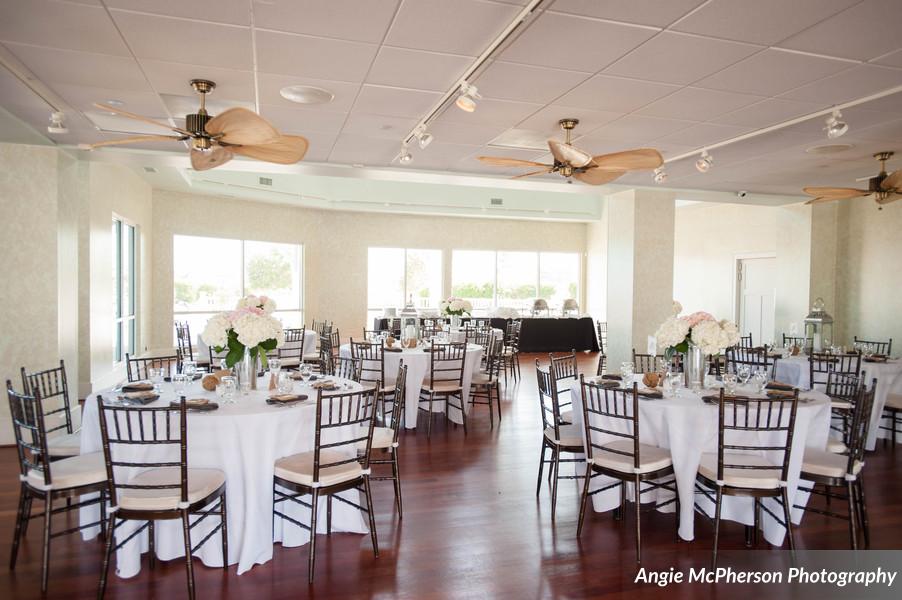 I love the simple and elegant decor they choose. The restaurant's cool fans added a nice touch too!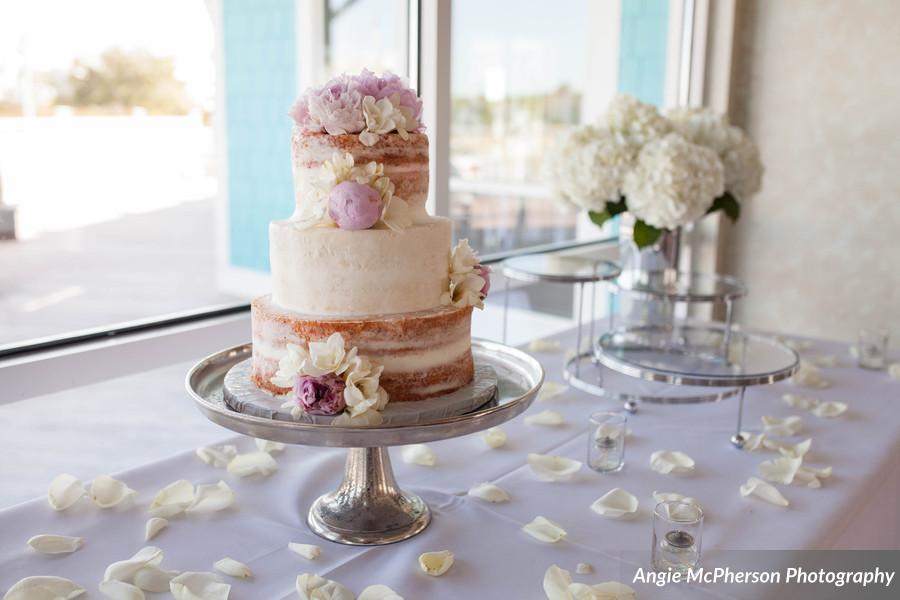 And would you look at that delicious naked cake ?!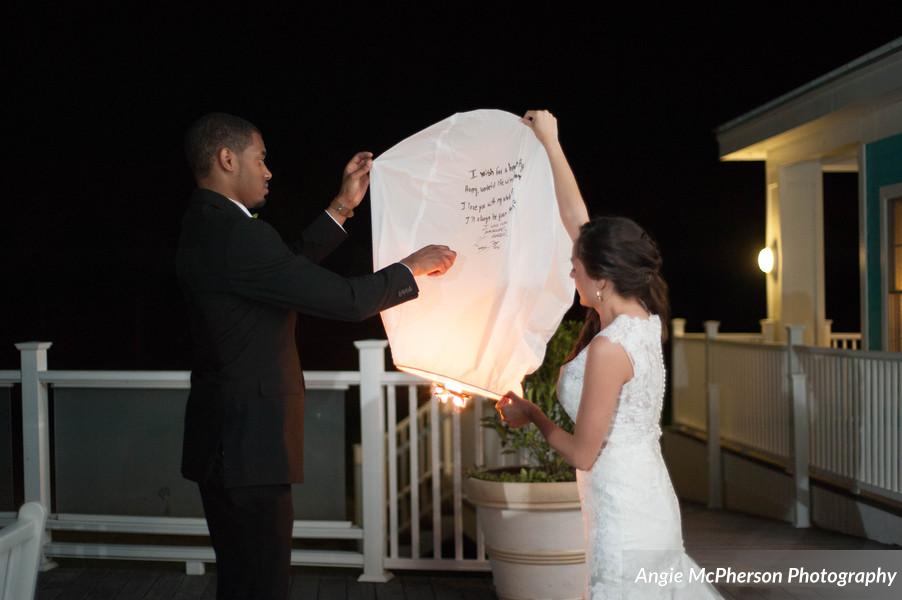 At the end of the celebration, the couple sent off a Chinese lantern with a special message on it…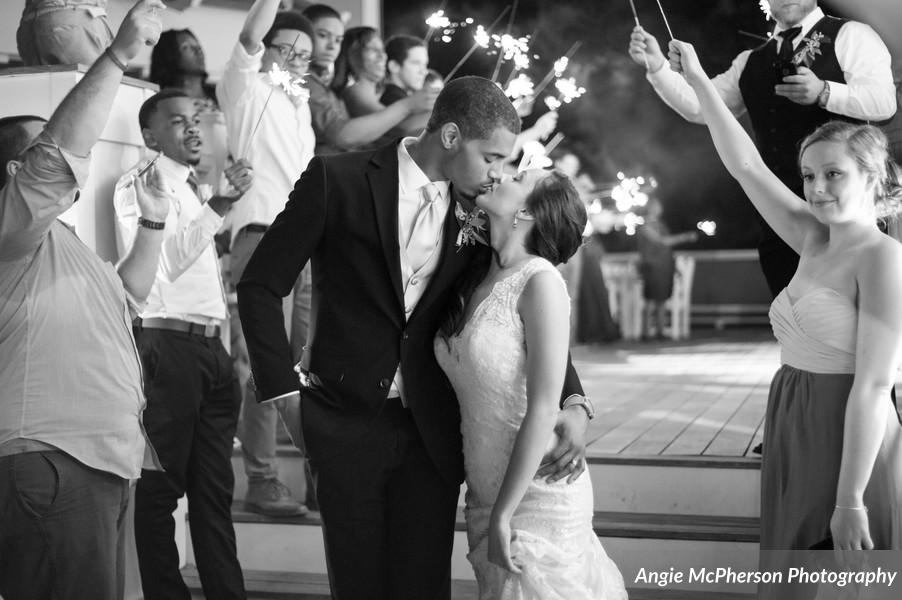 …and headed off to their happily ever after under sparklers! Congratulations Kenny and Emily!
Photographer: McPherson Photography
Dress: All the Rage
Reception Venue: Aqua Restaurant at Kings Creek
Bakery: Incredible Edibles Bakery
Men's Attire: Men's Wearhouse
Hair Stylist: Salon at 31st
Want to be featured on this weekly online blog? Just email us! Want to be featured in our printed magazine? Just email us! **Being on this online blog does not hinder or guarantee a wedding will be in the printed magazine, both are up to the discretion of the publisher, Angeline Frame. If your wedding has been chosen for print, she will reach out to you directly.** Thank you for following Virginia Bride Magazine! Stay tuned for more weddings and the best Bridal Shows in Virginia!