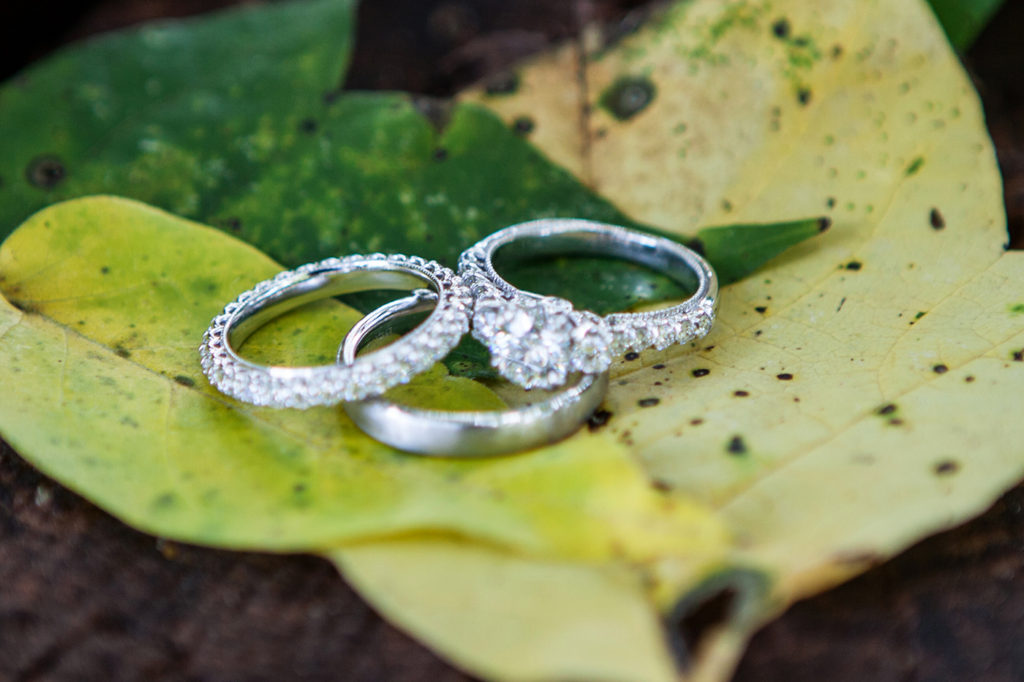 Despite major hurricanes coming through Richmond, today's Bride and Groom lucked out with great weather for their September 22nd wedding at the Manor House at King's Charter in Mechanicsville, VA.
Meet Cassandra! She met Doug while in nursing school at. "We were in the same clinical during the first semester. Our relationship blossomed after numerous World Cup watch parties, social gatherings, and game nights," she recalled.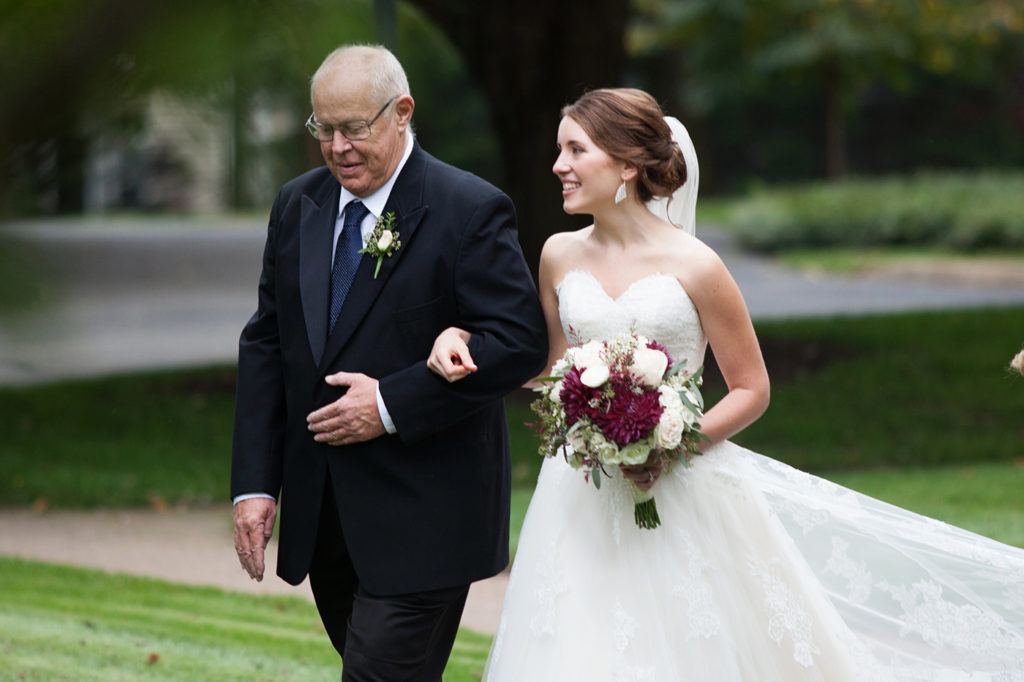 Doug wanted to wait to see Cassandra for the first time as she walked down the aisle so with her father by her side, she went to say, "I do!"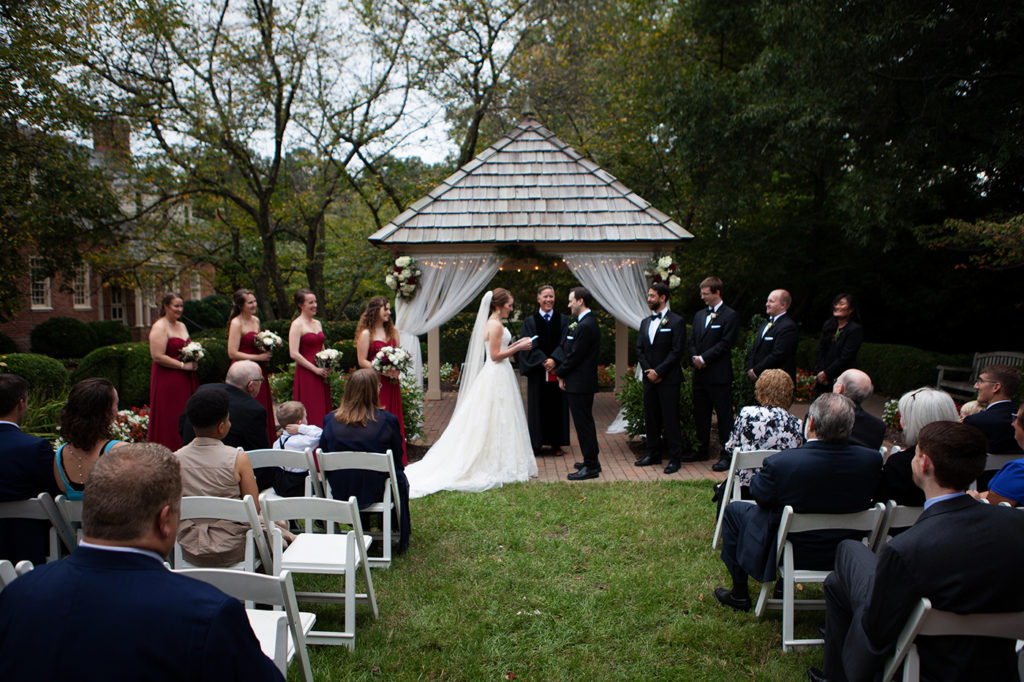 They wrote their own vows and the ceremony was actually officiated by one of their classmates!
With a kiss, they sealed their futures as man and wife!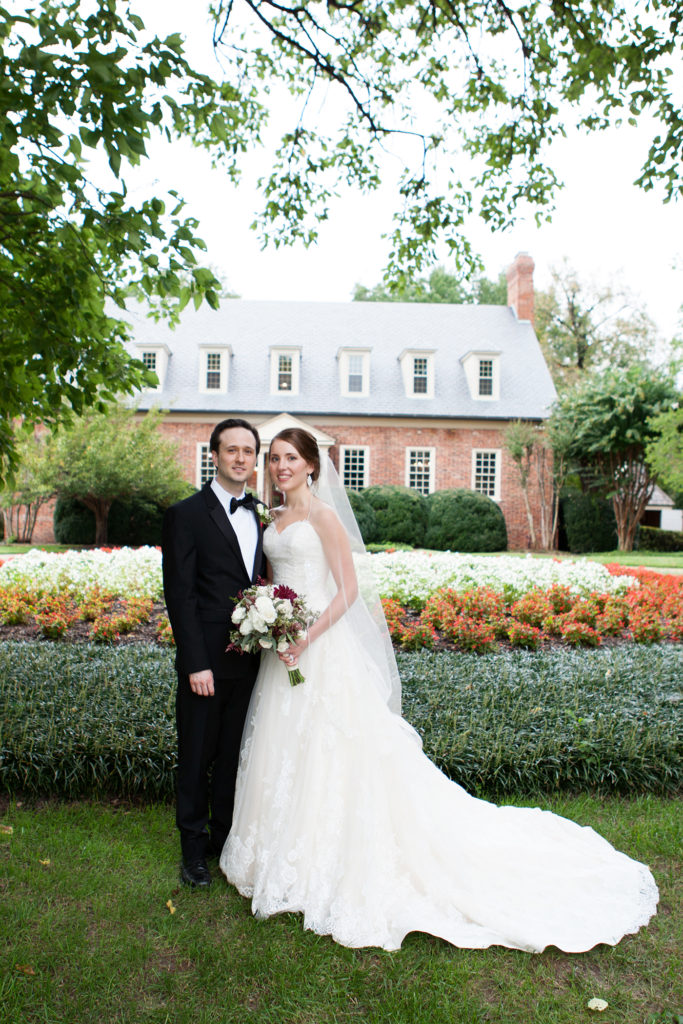 What an exciting day!
They didn't have a specific theme for the day but kept with a color palette of gold, rose, and burgundy.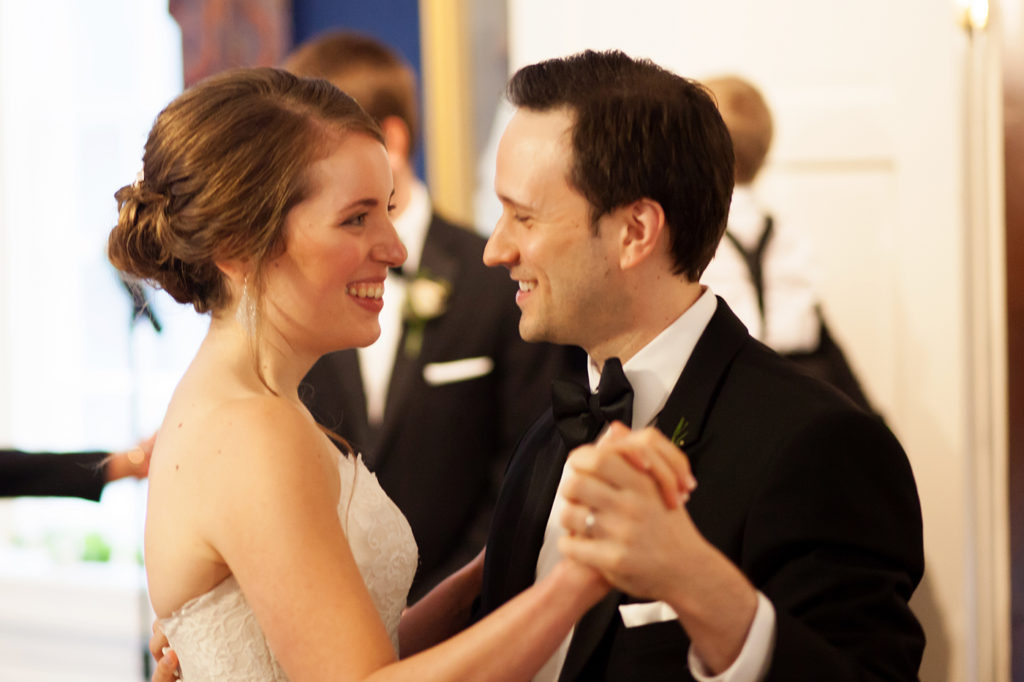 The party started and they stuck by one another's side…so sweet!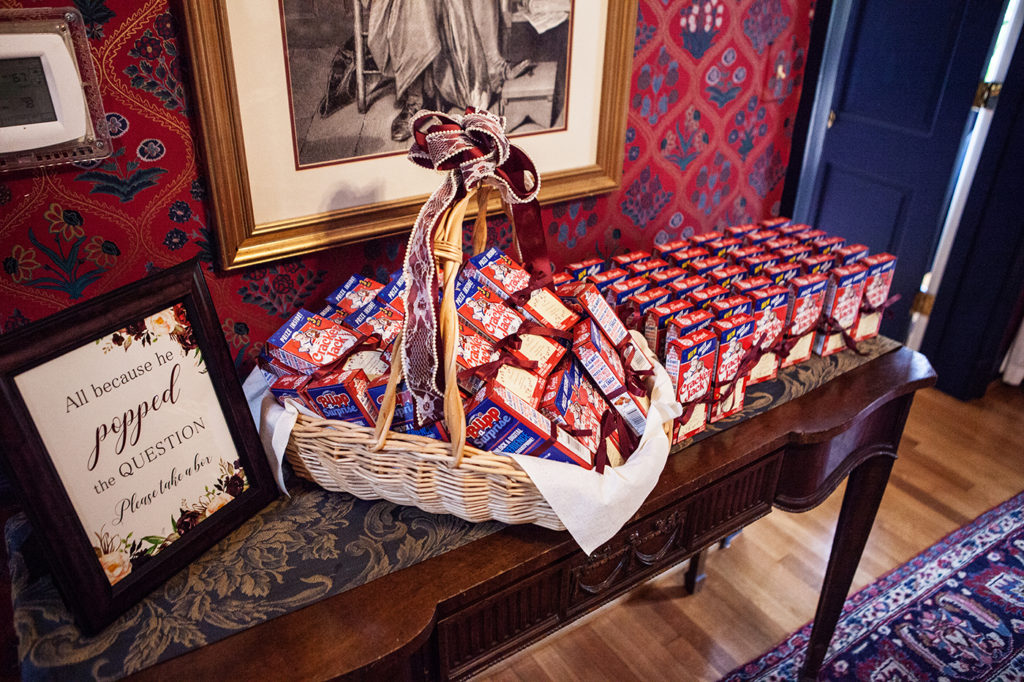 They had favors for each guest on the way out that were Cracker Jacks! When Doug proposed, he hid the ring in a box of Cracker Jacks so it was a fun tie-in to the couple's history.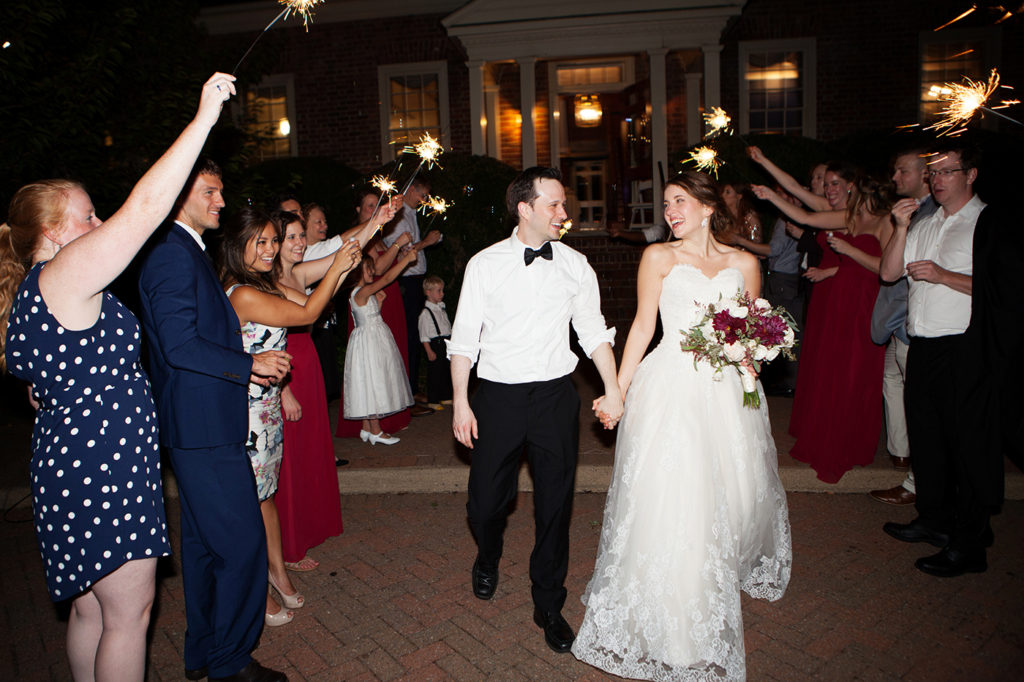 Congratulations Cassandra and Doug!
From the Bride:
What was your favorite detail from the day? "My favorite detail of the day occurred during the ceremony. Our officiant performed a handfasting ceremony where he used lace ribbon to tie our hands together. This represented that we were bound together forever. I also loved our wedding favors. When Doug proposed, he hid the ring in a box of Cracker Jacks. So as I was eating the popcorn, I came across the prize, which was actually my ring (this all occurred as we were in an open field stargazing near Skyline Drive). So, for the favors, we gave everyone Cracker Jacks with a sign stating, 'All because he popped the question.'"
What advice would you give to a bride to be? "I would tell a bride-to-be to delegate everything before the wedding. If she can hire a wedding coordinator, then do! It was such a relief to not worry about a single thing when the wedding day came. My coordinator handled all the vendors and decorated the venue. All I had to do was relax and get all dressed up! And everything was perfect. Just enjoy every second and don't focus on the little things. Focus on your loved ones being there for your happy day!"
Photos: Erik Leise
Hair and Makeup: Renee Doorly
Catering: Edward's Catering
Day of Coordinator: Mary Jane at the Manor House
Want to be featured on this weekly online blog? Just email us! Want to be featured in our printed magazine? Just email us! **Being on this online blog does not hinder or guarantee a wedding will be in the printed magazine, both are up to the discretion of the publisher, Angeline Frame. If your wedding has been chosen for print, she will reach out to you directly.** Thank you for following Virginia Bride Magazine! Stay tuned for more weddings and the best Bridal Shows in Virginia!