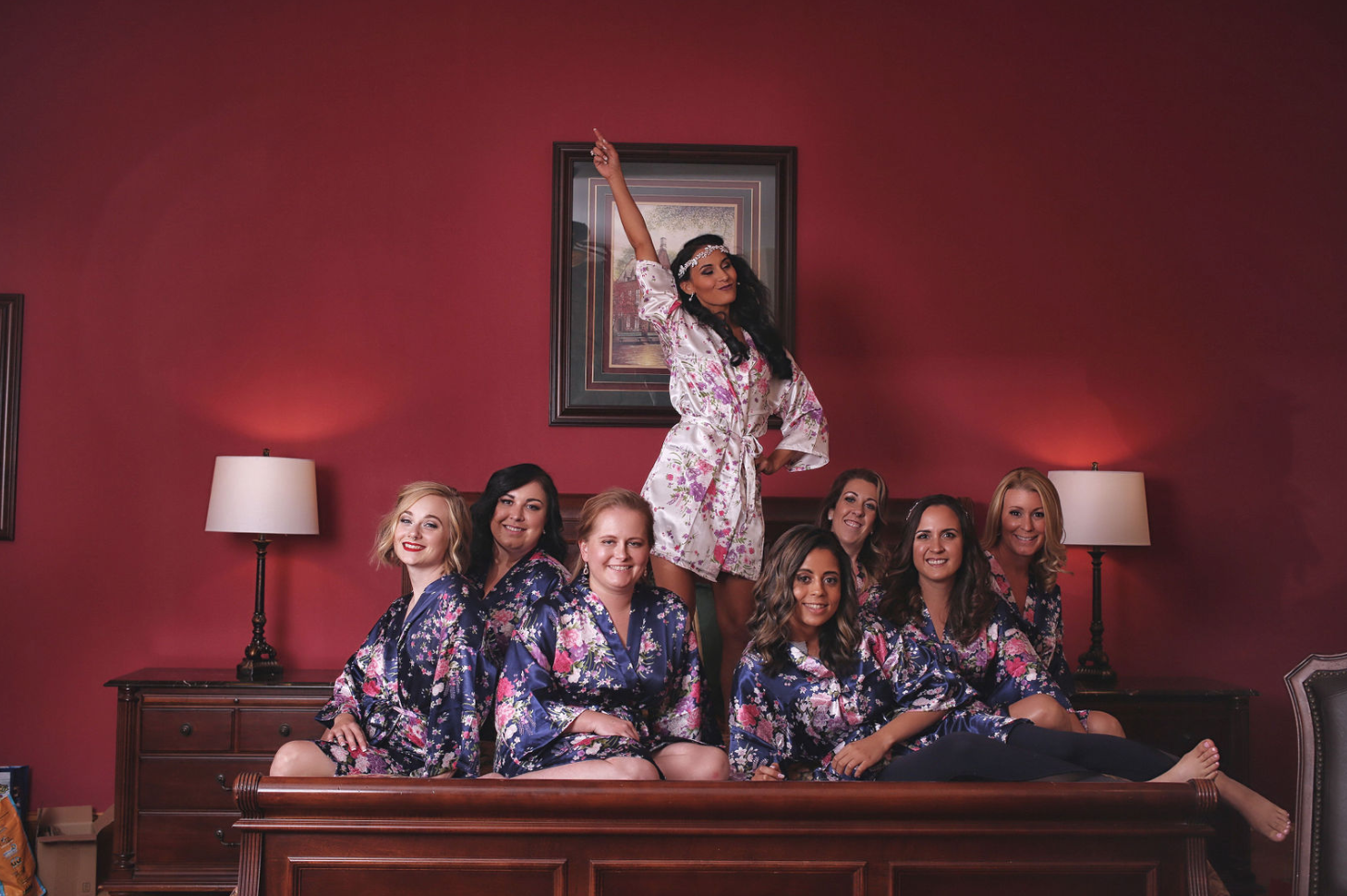 Imagine meeting your hubby to be on your first day at a new job! That was the case for Cara when she met Ben. "He was actually a substitute for someone taking a vacation. Since I was a new employee, I was assigned to shadow him," she recalled.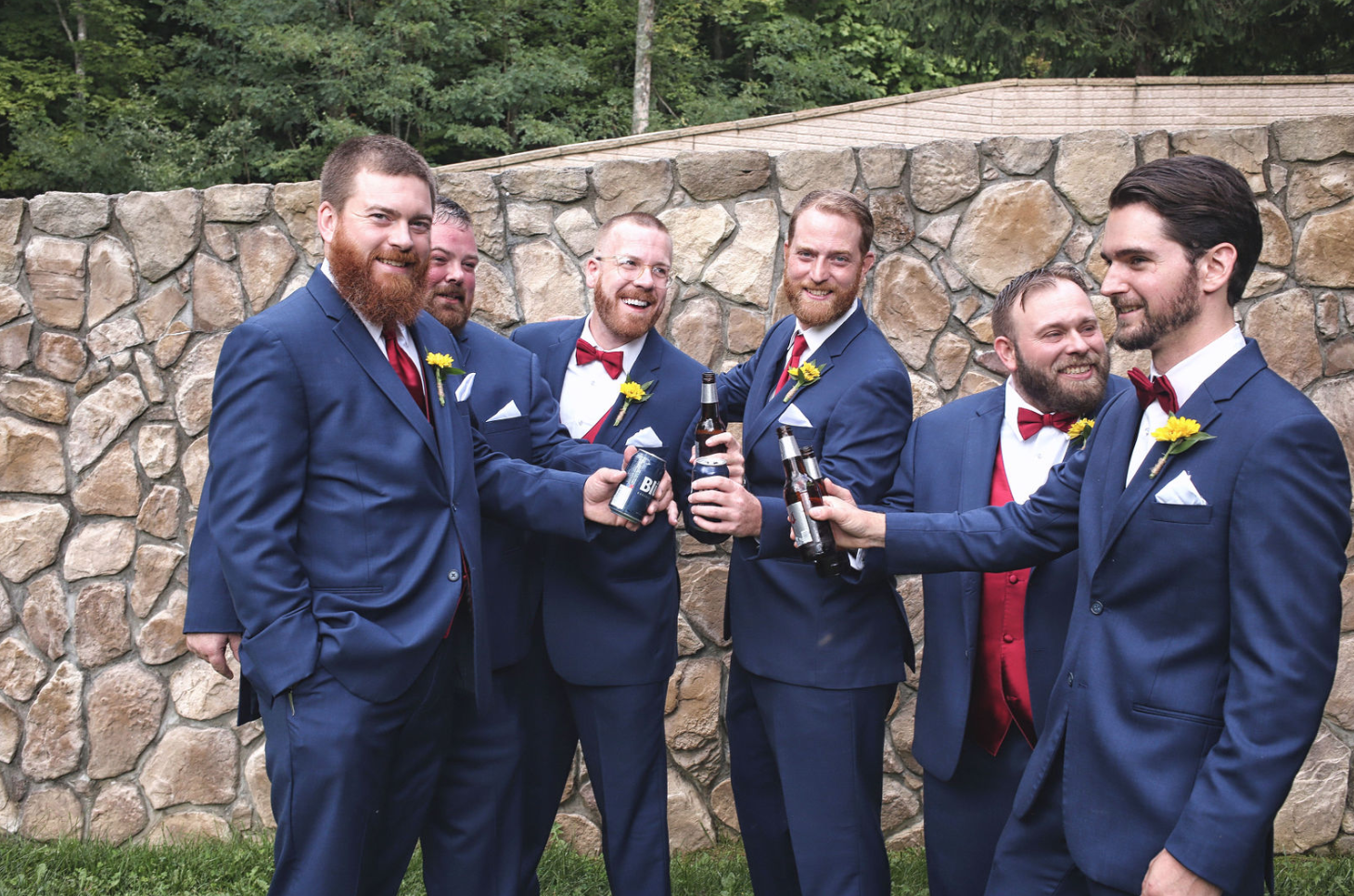 After, he left his business card for her and she called him the next day. From then on they were inseparable and today we celebrate their wedding that took place at the gorgeous House Mountain Inn in Lexington, VA in August.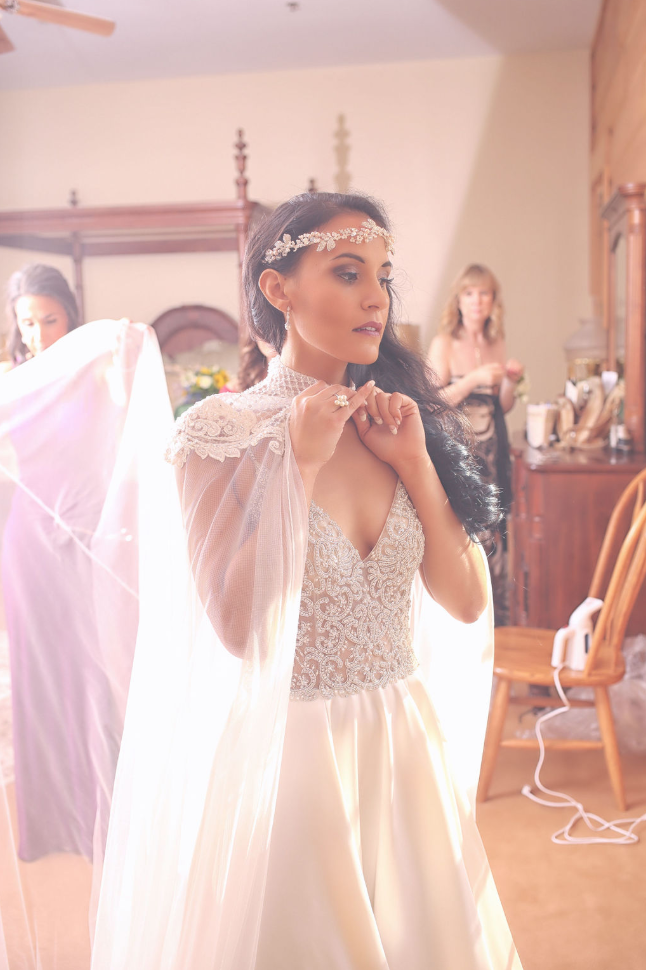 Cara's dress and cape are DEFINITELY going to be a top contender for my favorite bridal #ootd of the year…isn't she stunning?!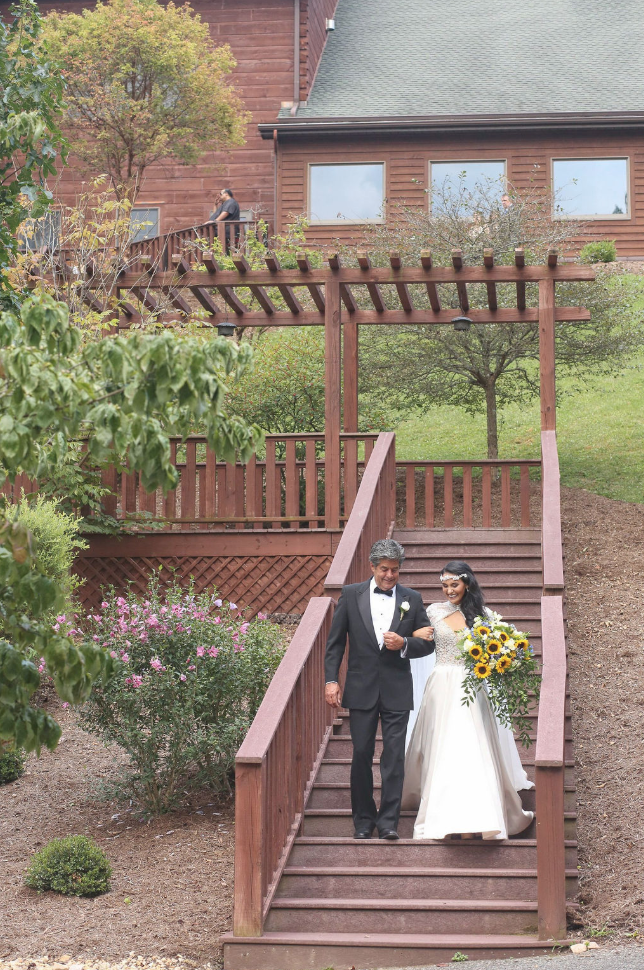 When it was time for the ceremony, Cara's step Dad walked her down the aisle and gave her away to Ben.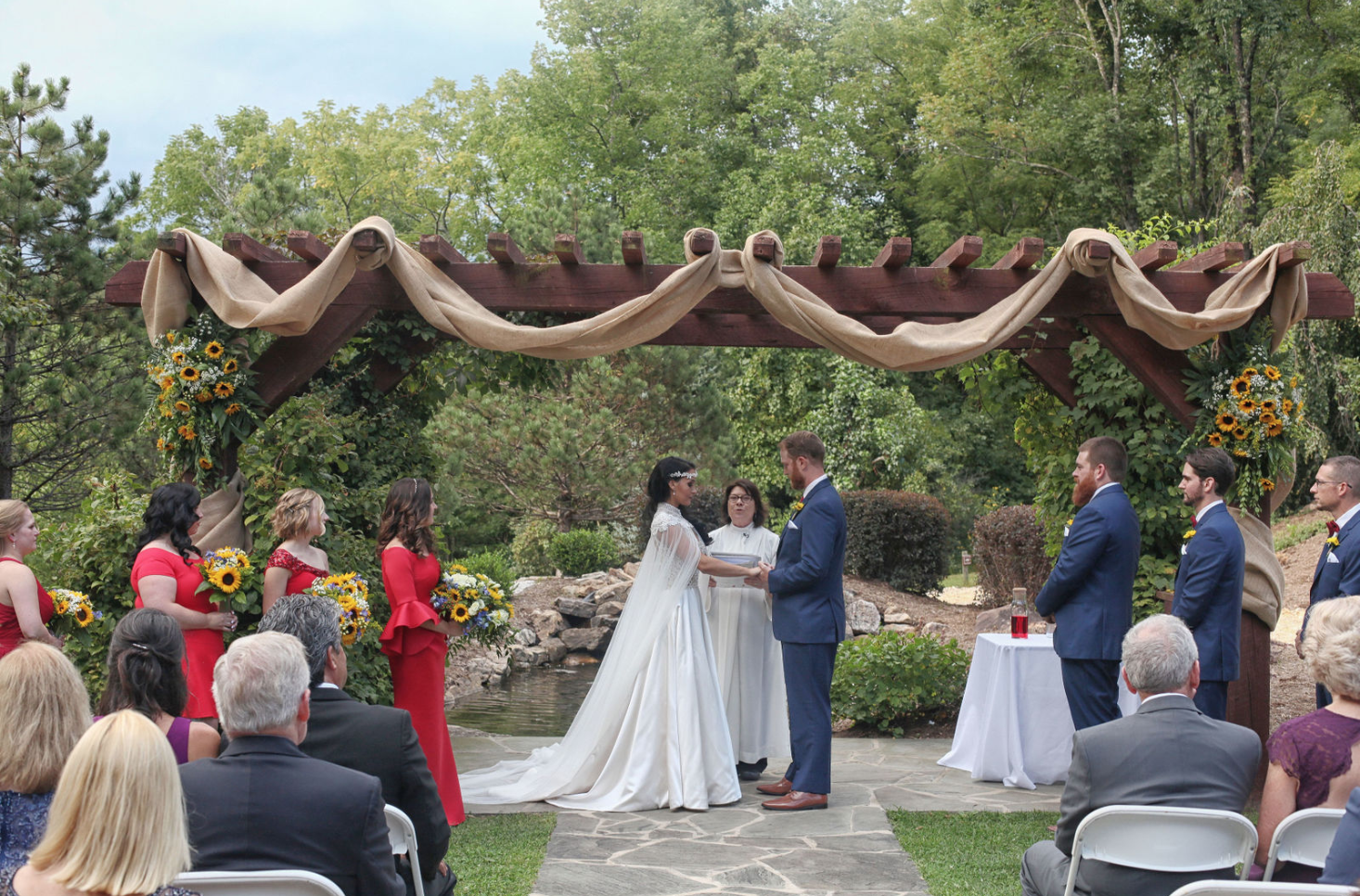 "The moment we could finally look at each other was breathtaking," Cara said.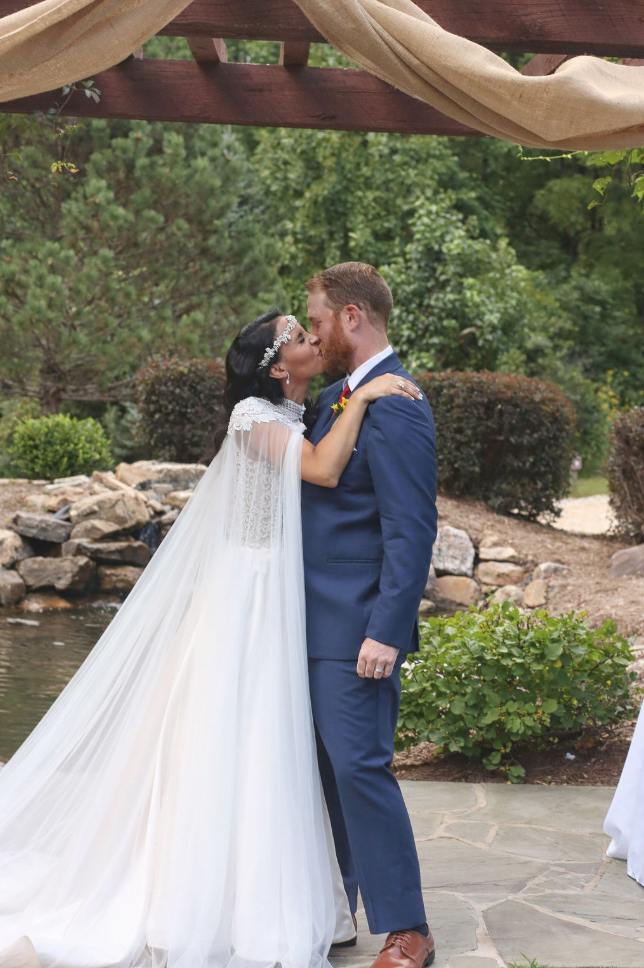 After saying their vows in front of family and friends, they kissed and were pronounced man and wife!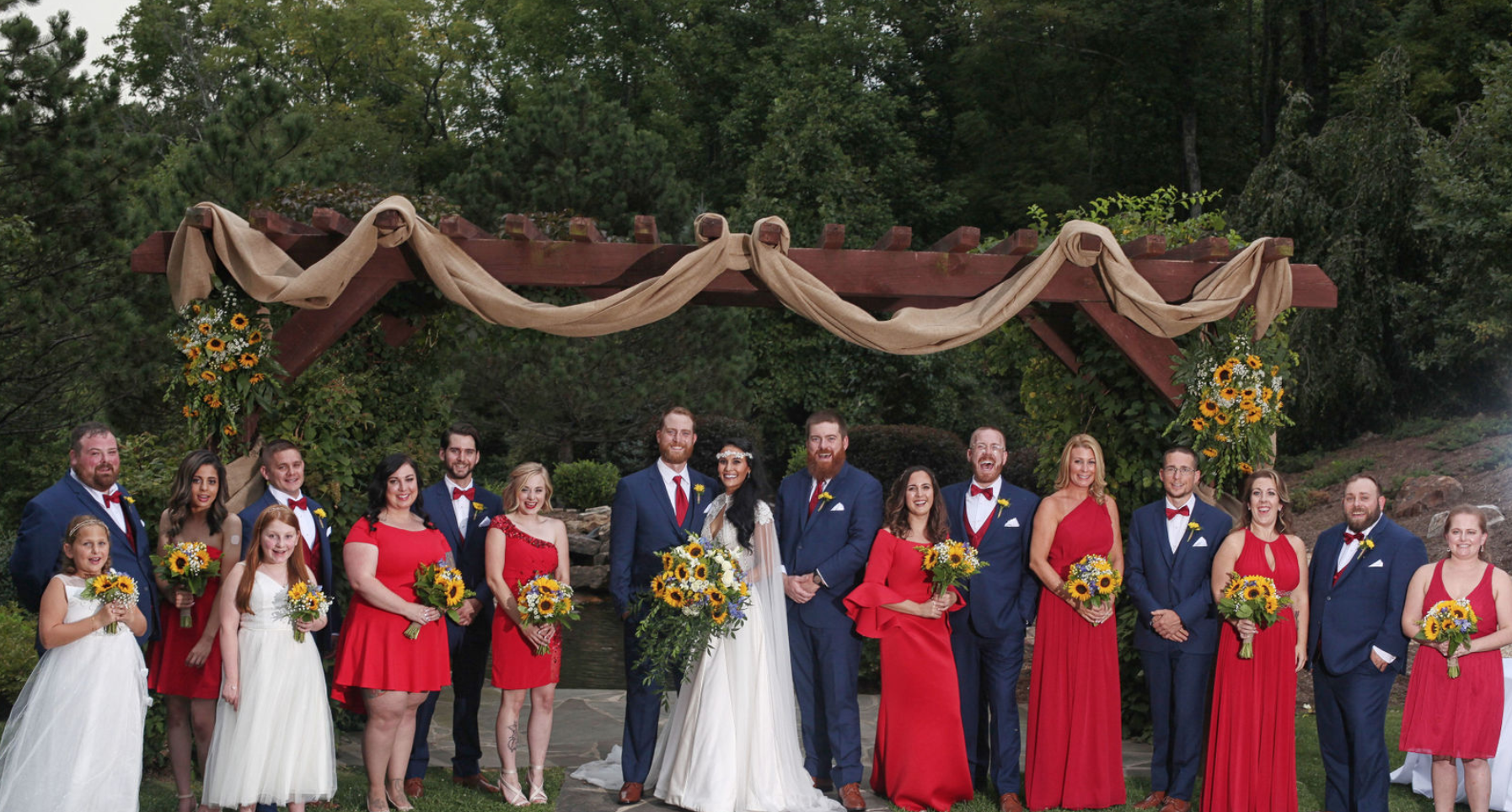 I love Cara's use of sunflowers in the bridal parties bouquets too!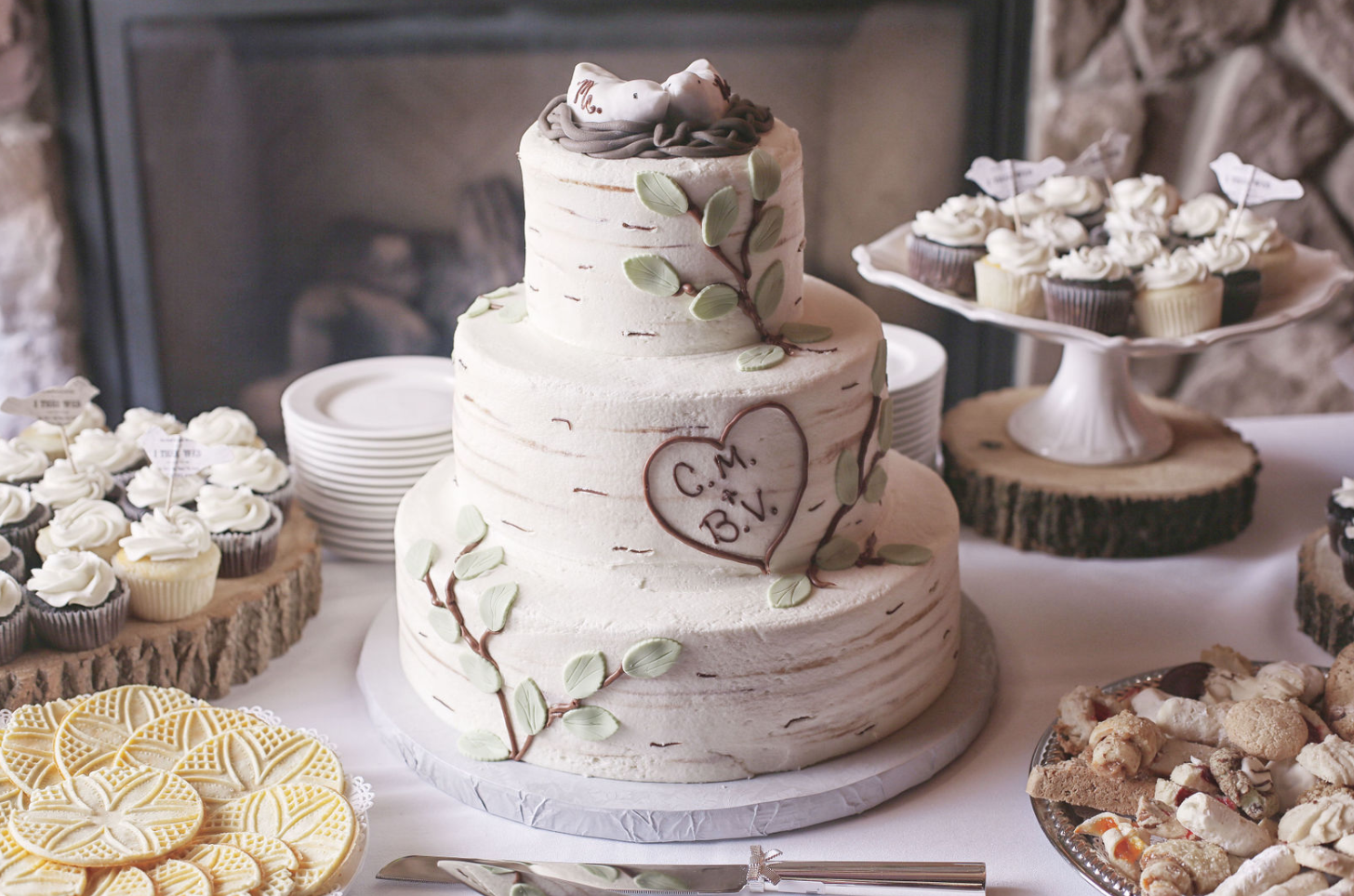 Guests moved inside the Inn for the reception and were greeted with an array of delicious desserts!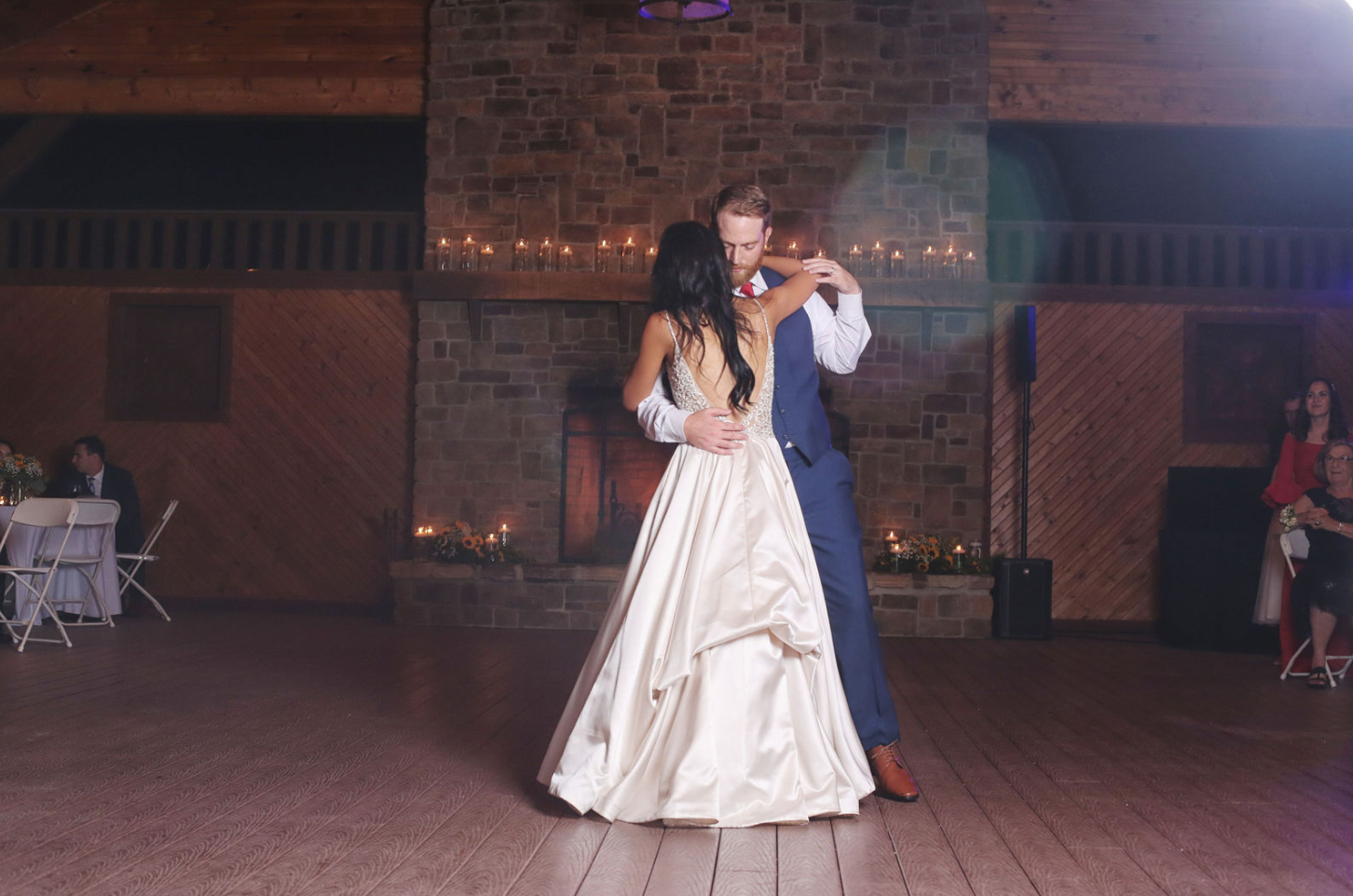 The newlyweds danced like pros…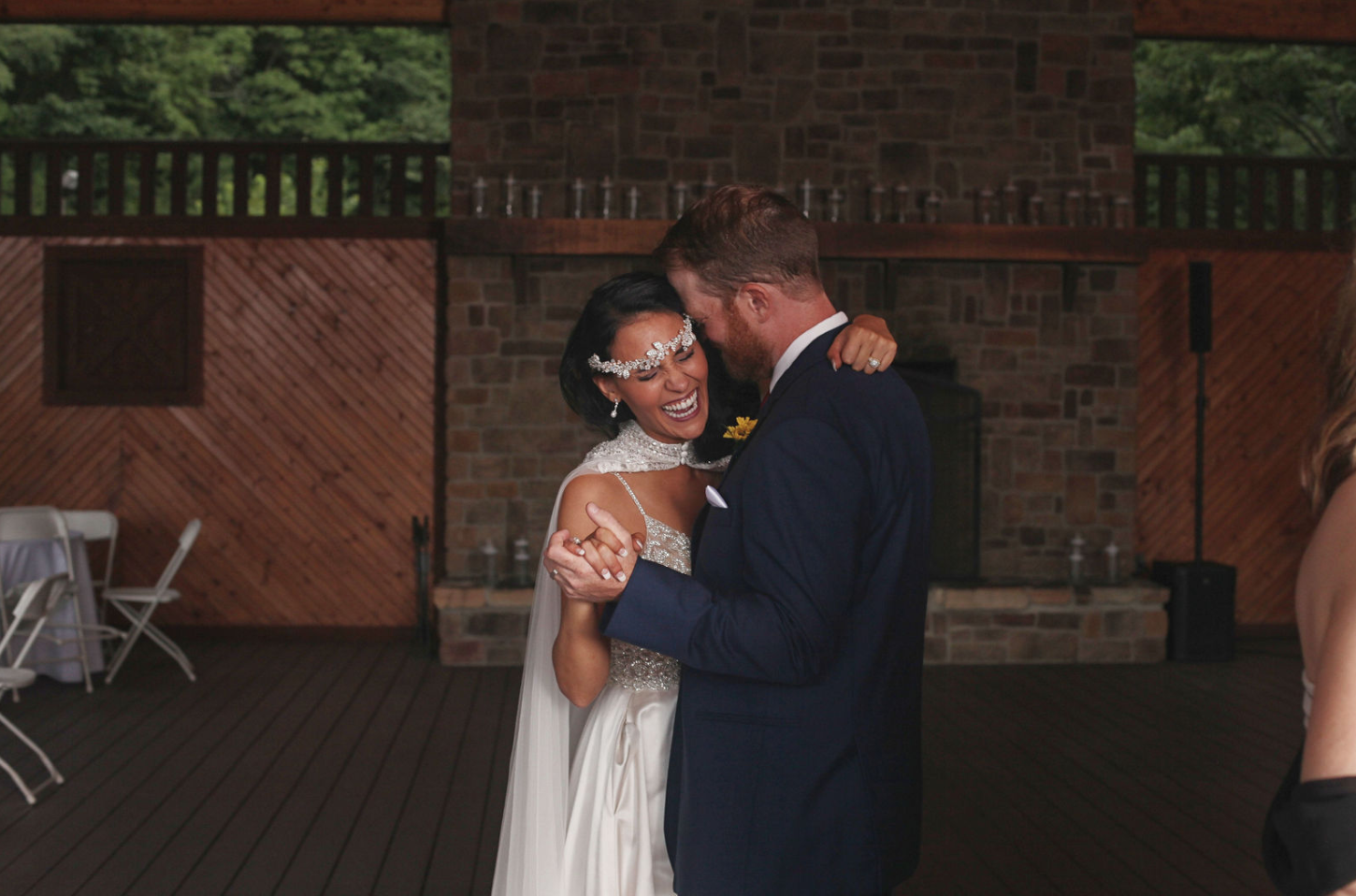 …and enjoyed every moment.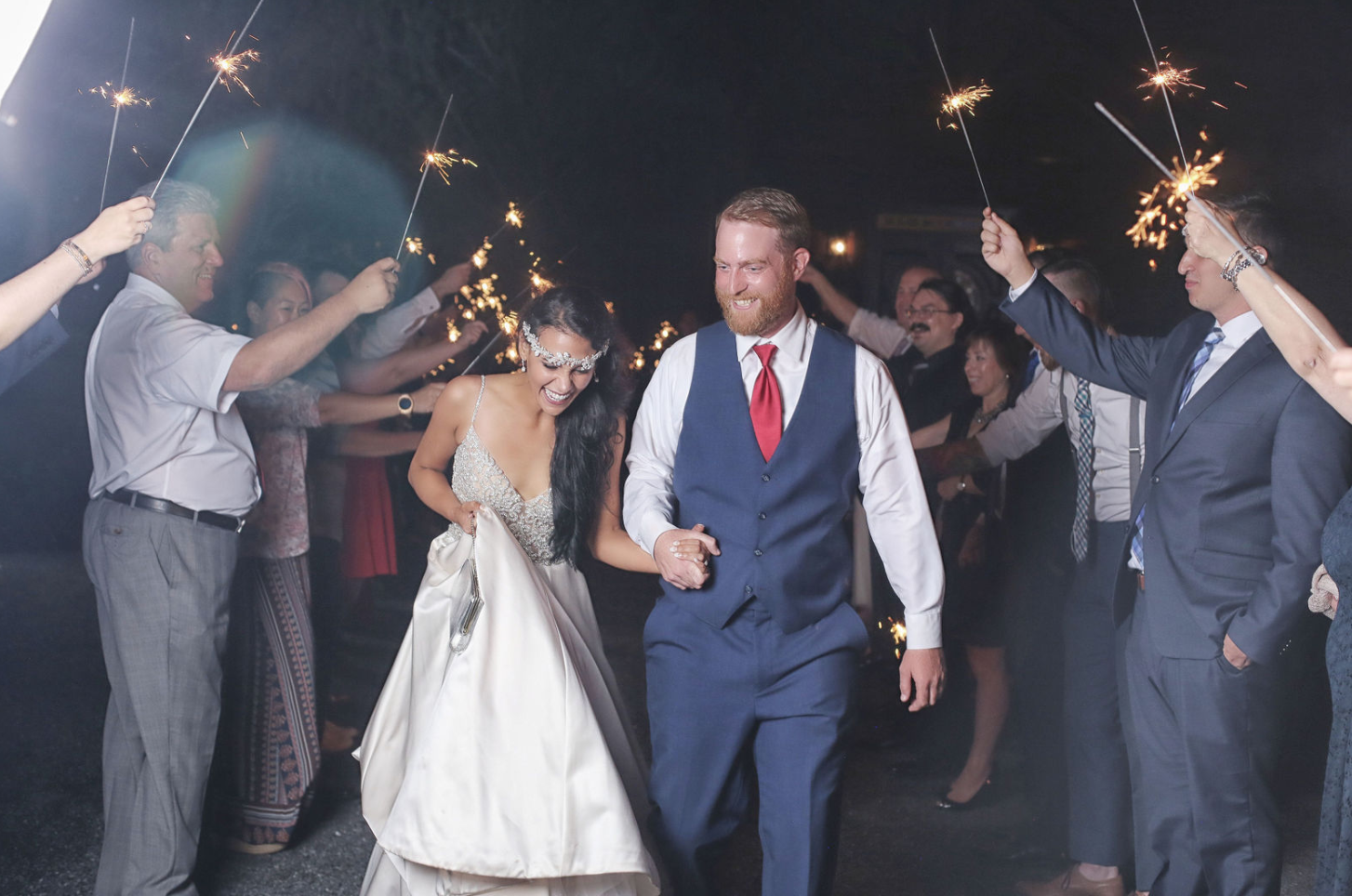 Congratulations Cara and Ben!
From the Bride:
What was your favorite detail of the day? "Ben and I both LOVED our venue and the level of service Jaime (the venue manager) and her staff provided. The venue gets a 5-star review on every social media page and wedding website. The decor, building, and land itself are beautiful, but the staff at House Mountain are truly unsung heroes who go above and beyond to keep couples and their guests happy."
What advice would you give to a bride to be? "As a
bride
, I would tell myself and any 
bride
to take a deep breathe and enjoy the process. At times it is totally normal to feel overwhelmed and stressed out. By acknowledging it and opening up to your spouse, this energy can instead be used for good. Use your coping mechanisms to get through and also relax. Also, I would tell every couple about to get married to take multiple honeymoons. Ben and I did the traditional honeymoon in Montego Bay, Jamaica but when we got back we decided to travel more. There is no rule book saying you can't do this, and in fact, it keeps post-wedding blues away and helps the relationship stay fun after the wedding. Our next honeymoon is in Grimnes og Graffningshrepper (try saying that five times fast!), Iceland for Christmas and our third honeymoon will be in Valencia, Spain this upcoming summer. Just do whatever to keep the honeymoon going!"
Vendors:
Venue – House Mountain Inn
Cake- Country Confections
Flowers- University Florist
DJ – Class Productions DJ
Hair & Makeup – Best Face Forward