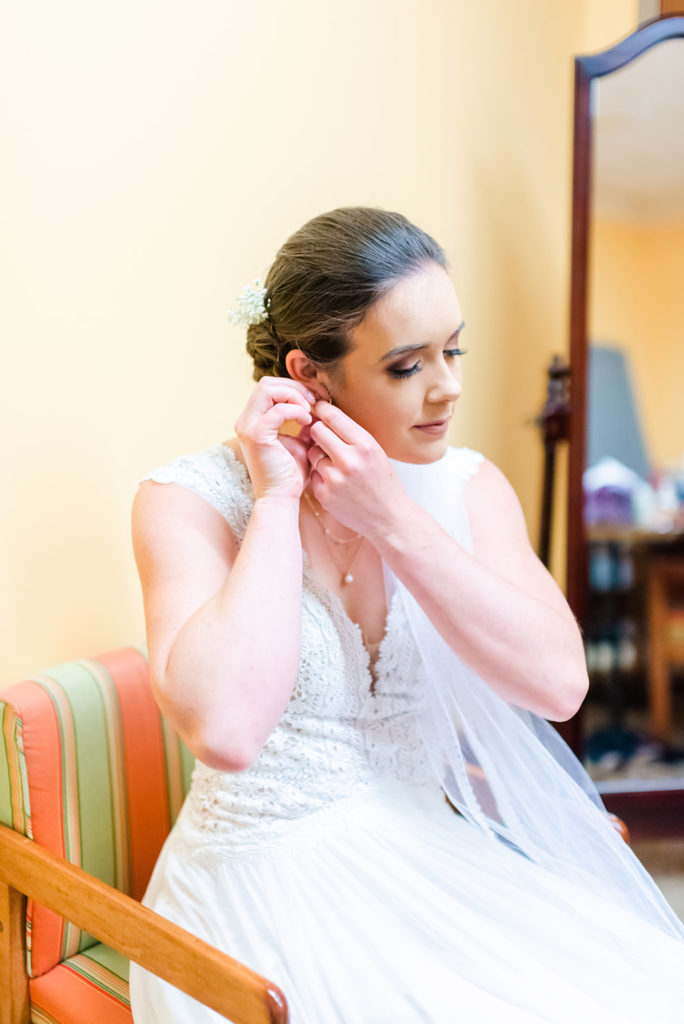 Happy #WeddingWednesday friends! When I saw today's wedding that took place in June of this year, it reminded me SO much of "The Notebook" that I had to share it with y'all ASAP!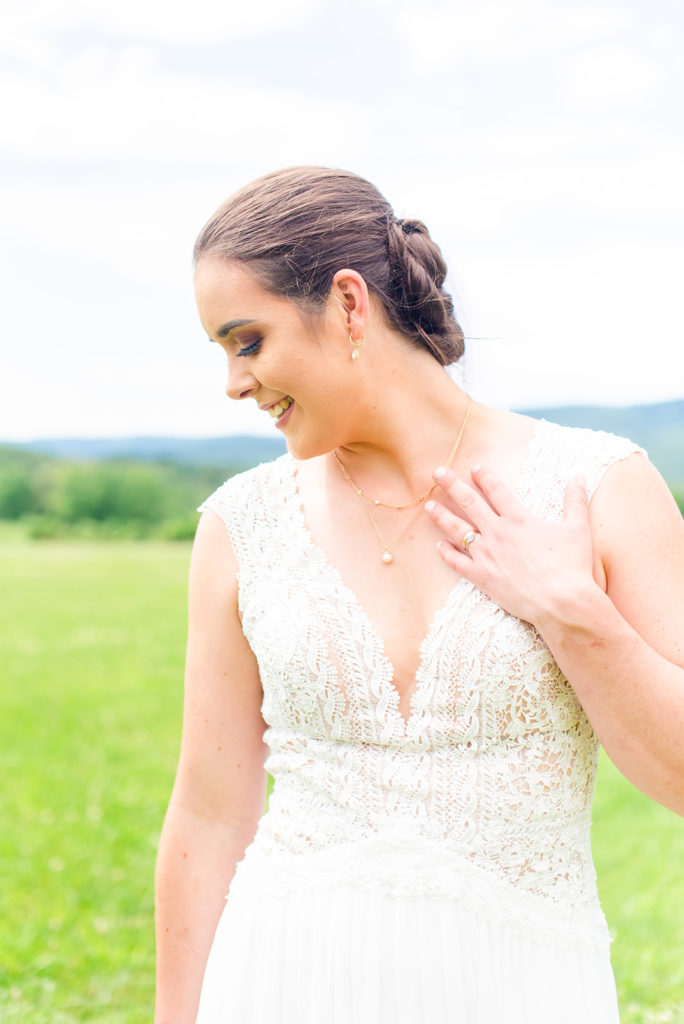 Caitlyn got ready for the day with her best gal friends and family. I am obsessed with the lace bodice of her gown! It is unlike anything I have ever seen before and she wore it so well!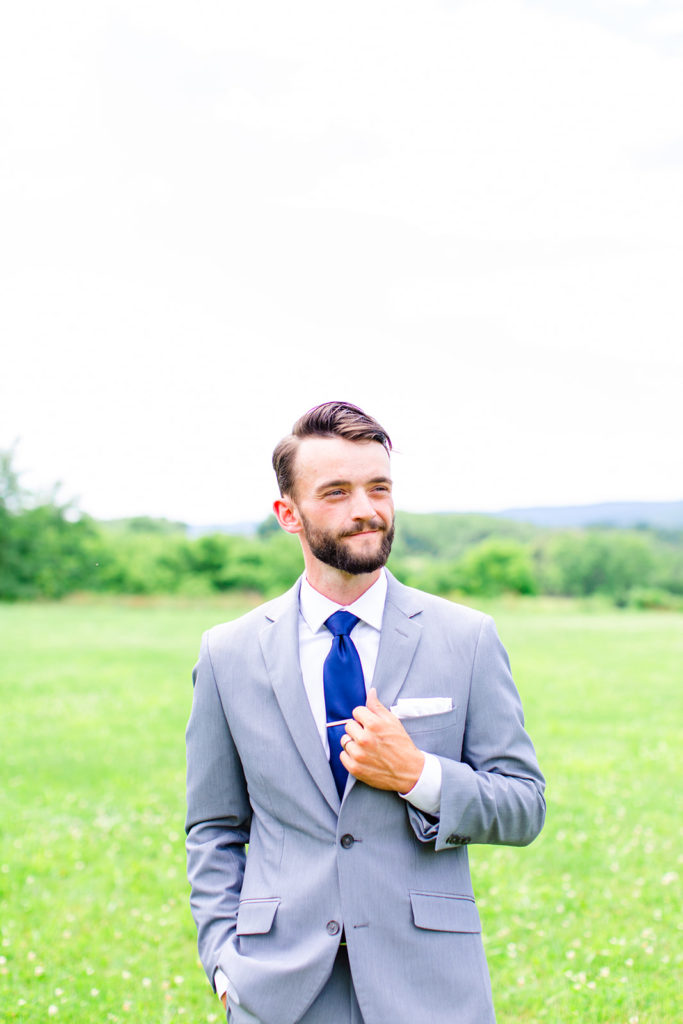 John looked equally dapper in his grey suit with a blue tie.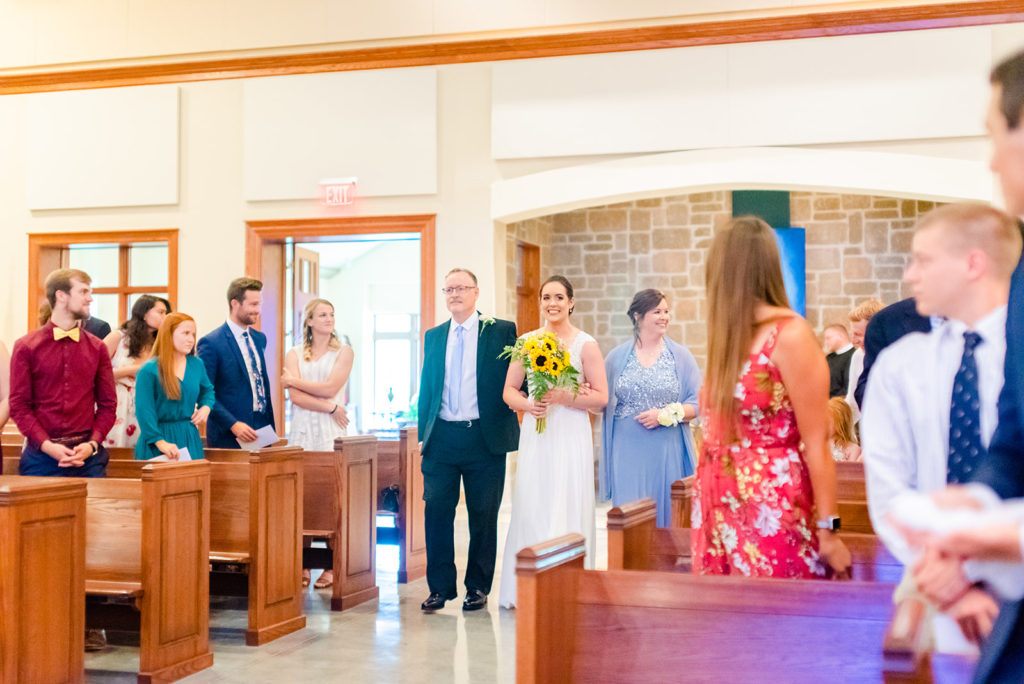 Their Catholic ceremony was unique and special to them.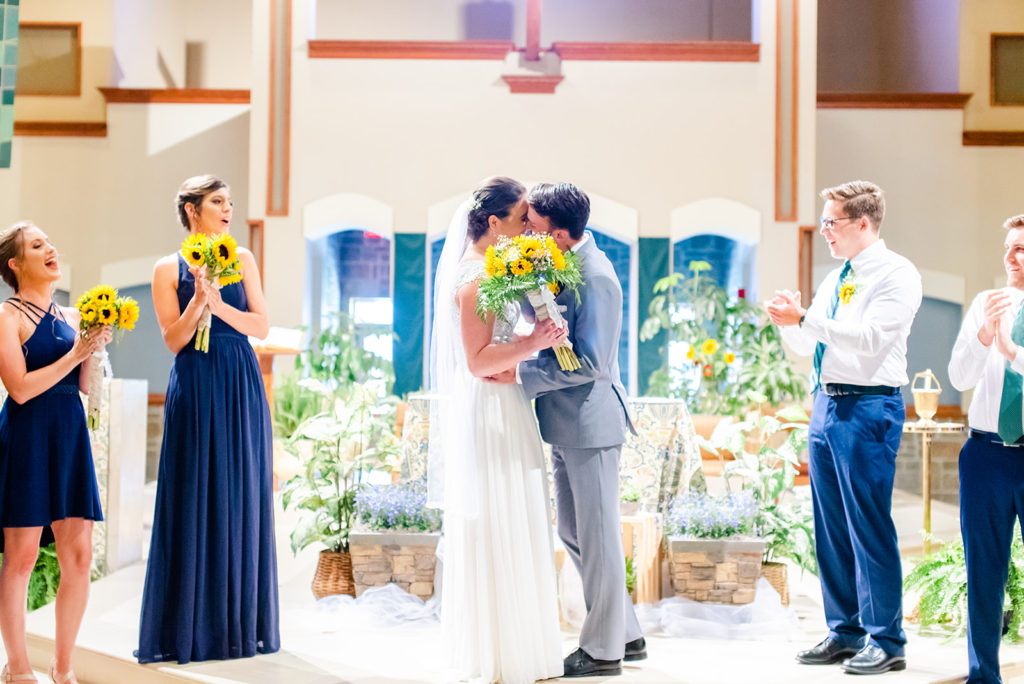 With a kiss, they were pronounced, man and wife!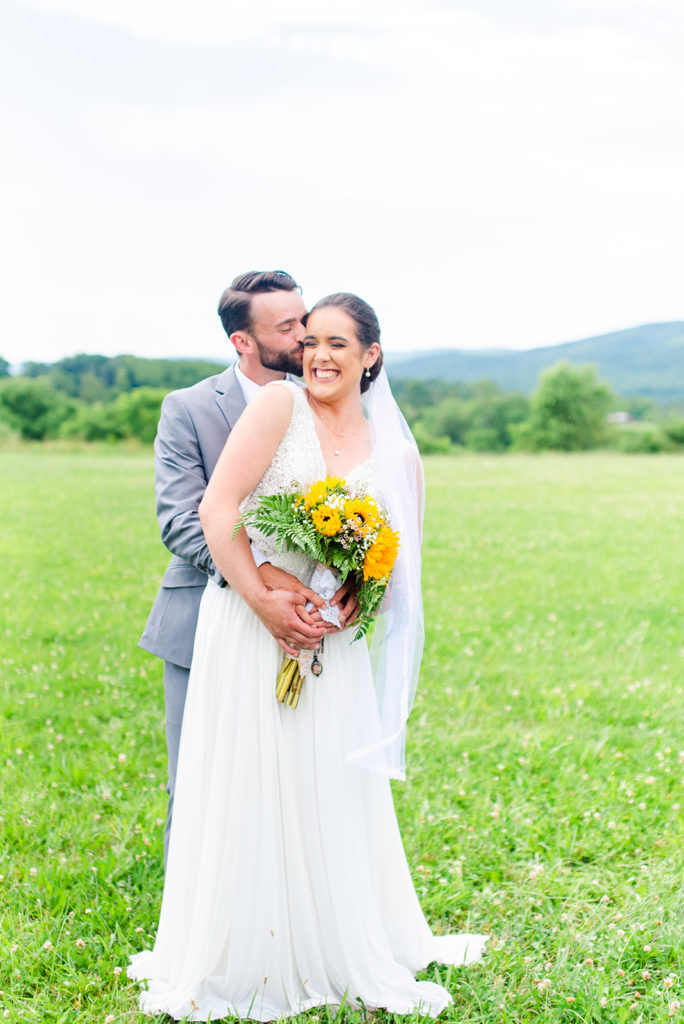 And then we have their Notebook-esqe couples portraits. Have you ever seen a cuter photo?!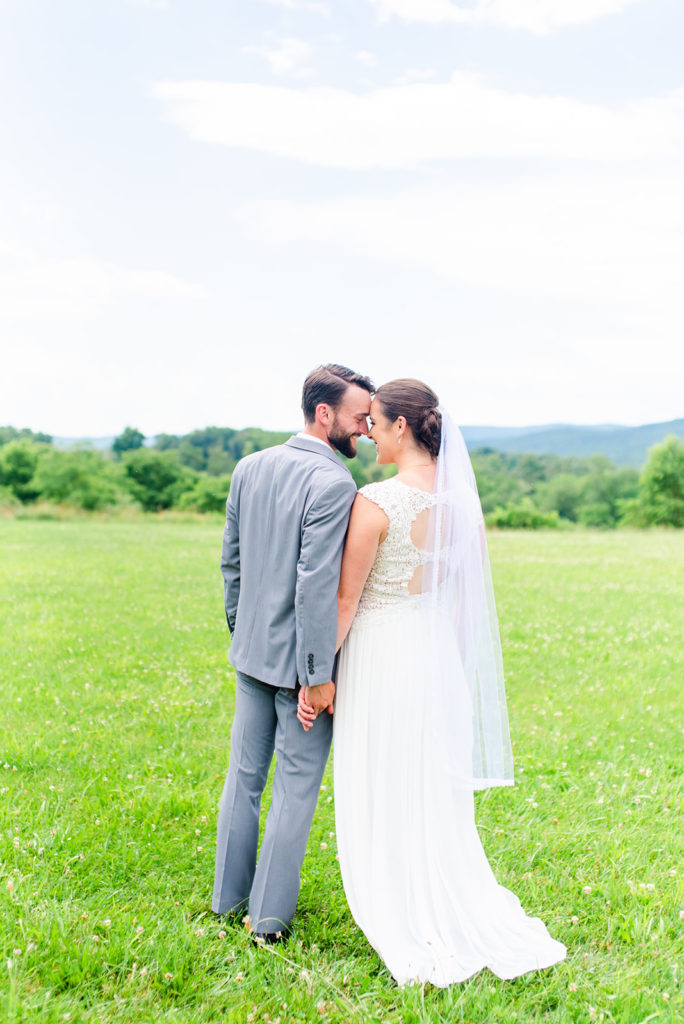 The pair actually worked at the same research center but never met because John was out in the field collecting the data that Caitlyn would eventually analyze. One day their paths crossed and the rest was history.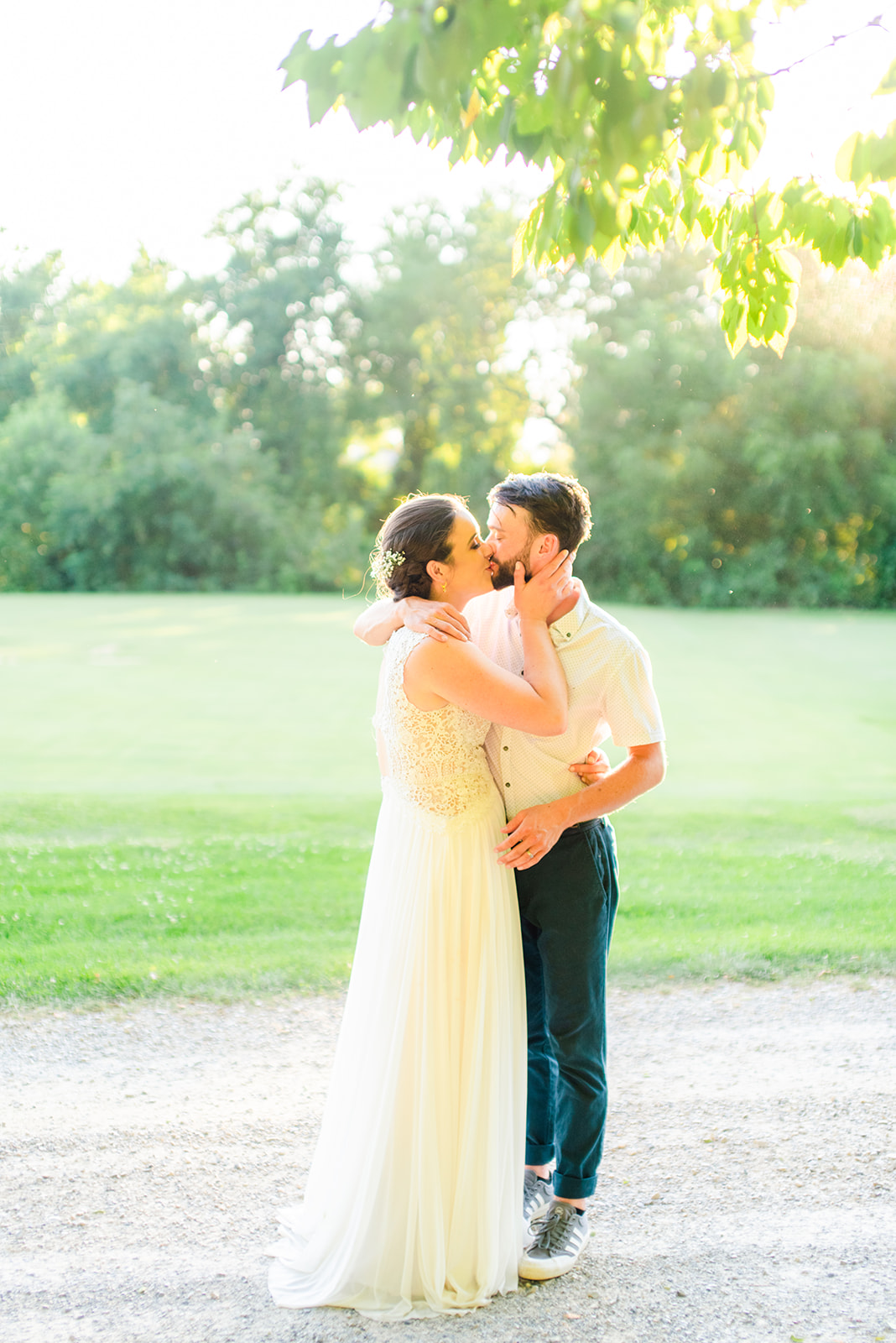 Again with the cuteness! I can't even with you two!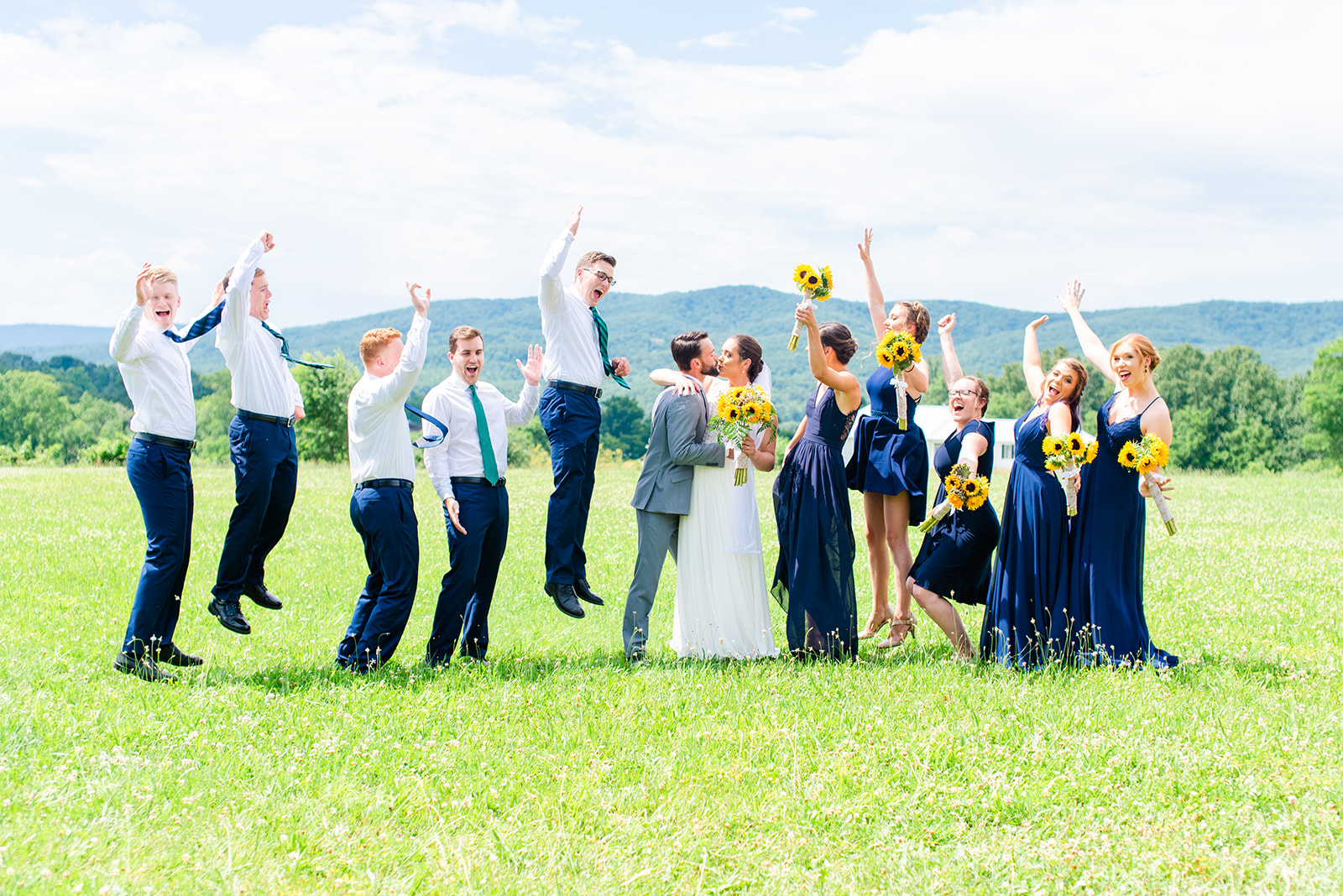 And I love a bridal party that's willing to sweat a little (by jumping in June heat) for a cute photo!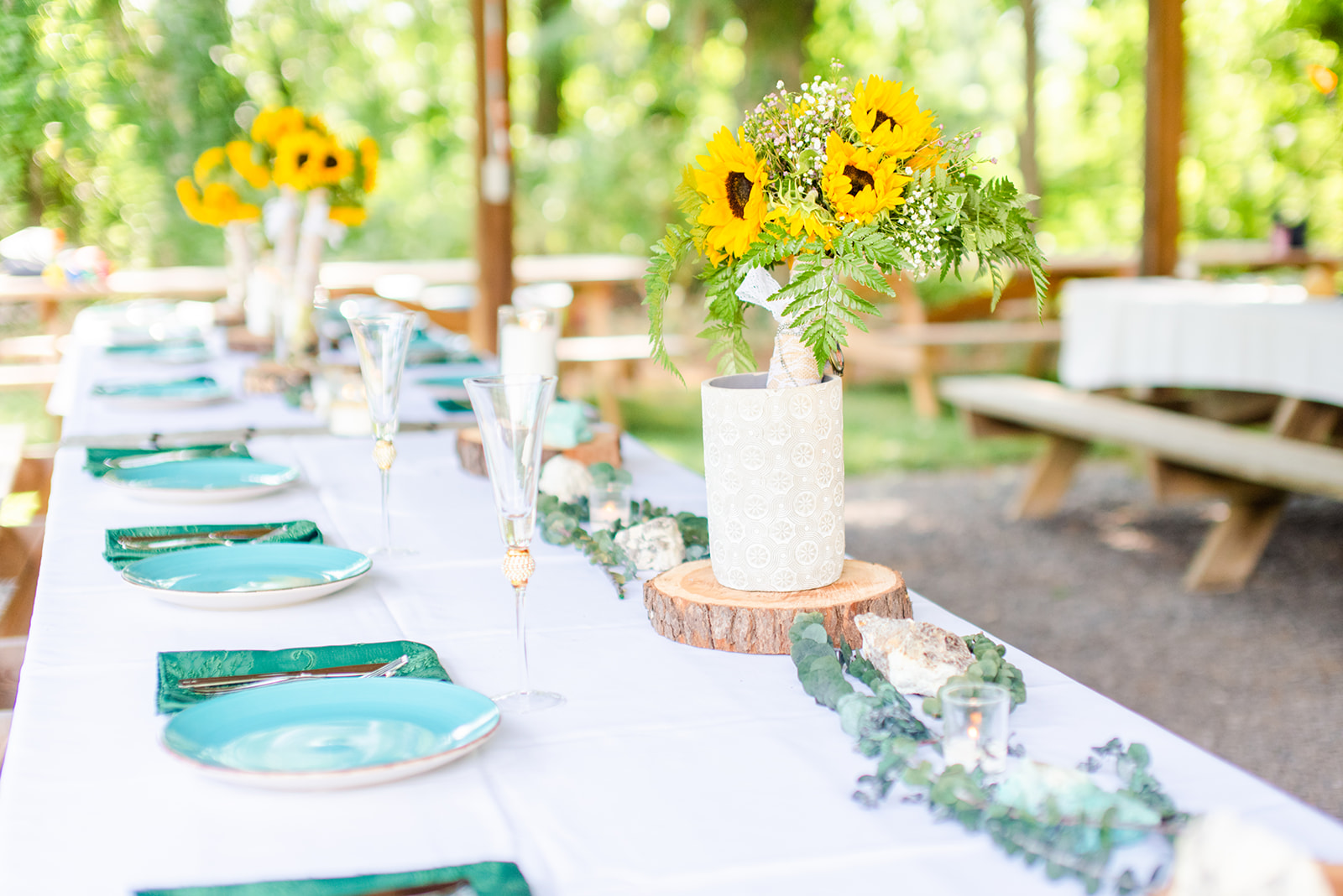 Their outdoor reception took place at the very research center they worked and was decorated with turquoise plates and bright yellow sunflowers.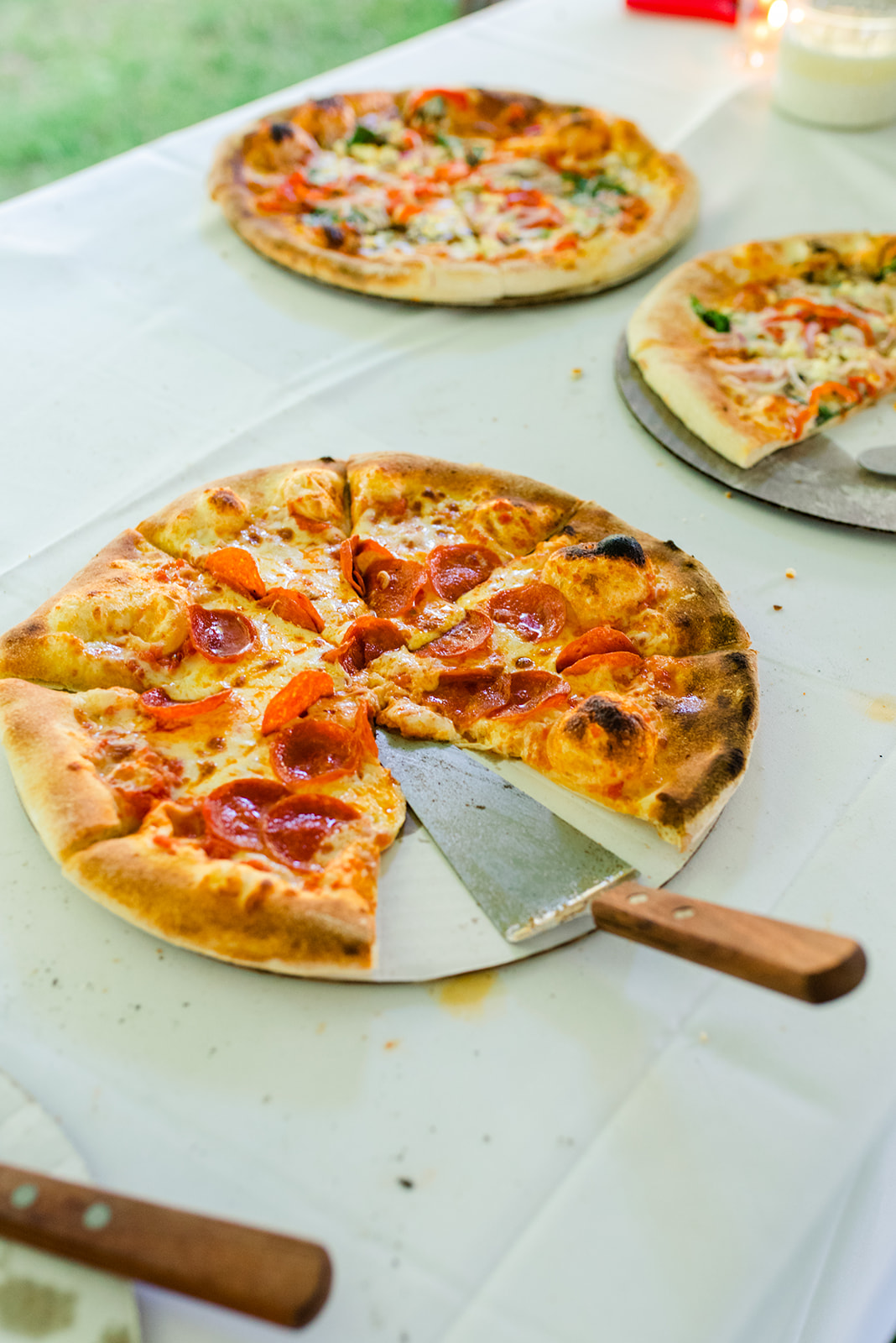 They dined on pizza (which makes me love them even more, nom) and had multiple cakes for guests to choose from!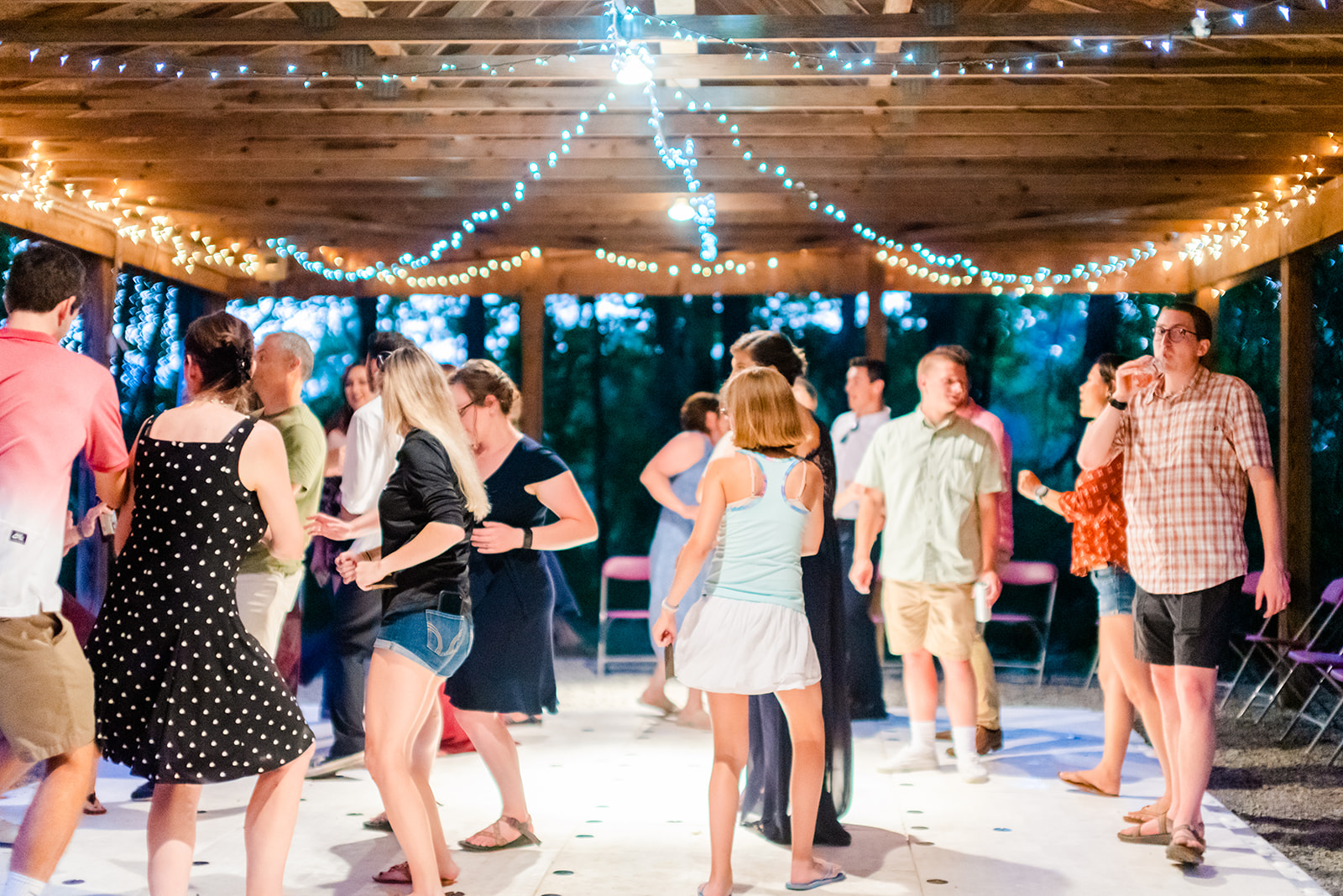 And the dance party continued into the night! Congratulations John and Caitlyn!
Photographer: Manali Photography
Venues: St. Mary's Catholic Church & VT Turfgrass Research Center
Catering: Dogtown Roadhouse
Hair: Lia's Hair Styling
Florals: Caitlyn's Friends & Family
Deacon: Mike Ellerbrock
Second Photographer: Taylor Rose Photography
Want to be featured on this weekly online blog? Just email us! Want to be featured in our printed magazine? Just email us! **Being on this online blog does not hinder or guarantee a wedding will be in the printed magazine, both are up to the discretion of the publisher, Angeline Frame. If your wedding has been chosen for print, she will reach out to you directly.** Thank you for following Virginia Bride Magazine! Stay tuned for more weddings and the best Bridal Shows in Virginia!