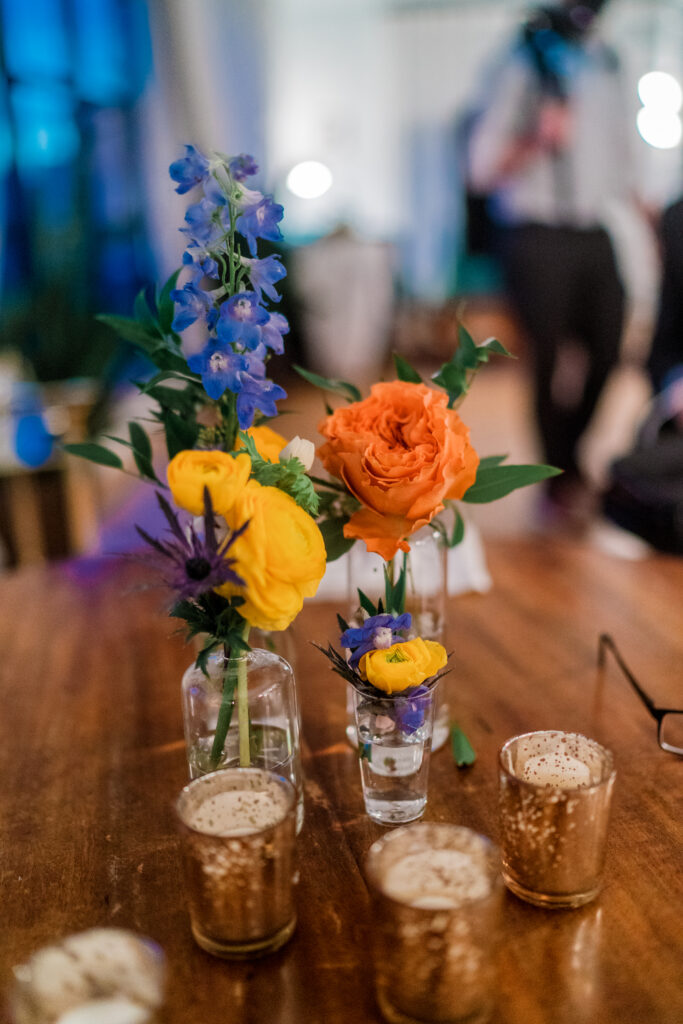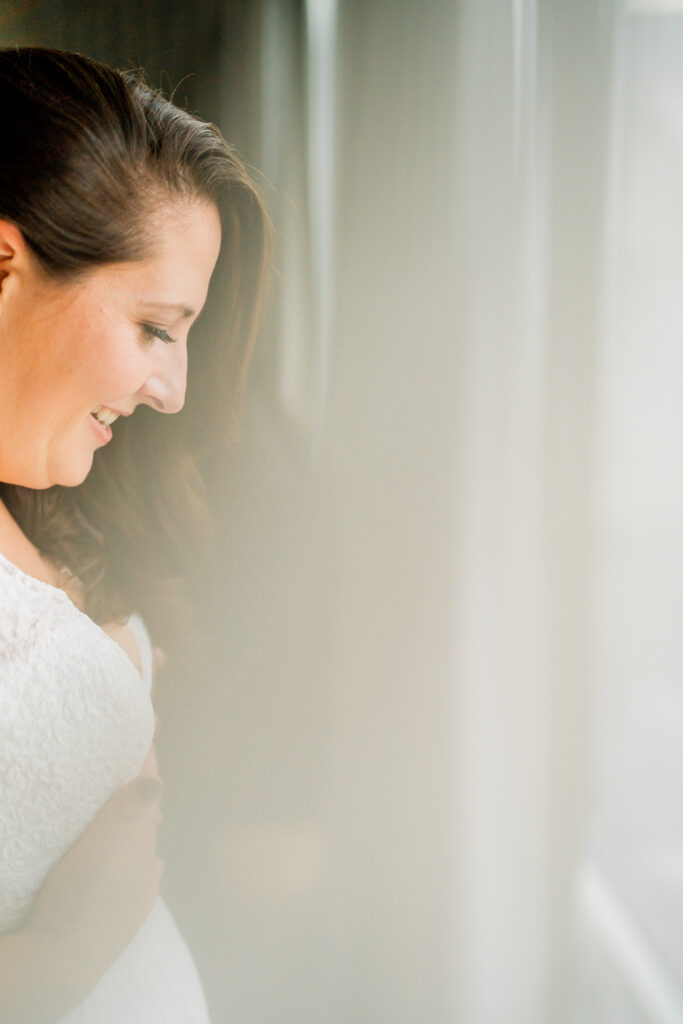 This week, our Virginia wedding comes from a pair with a story like you'd see on TV. Girl moves to the big city, winds up with a bunch of roommates, falls in love – and the rest is history!
"Andrew and I met on Craigslist, but in a classy way. I was moving to DC and was looking for a group house and they were looking for a new roommate. I visited three and this was my last house for the day. I almost didn't go because I couldn't find parking. I ended up moving in, and the rest of it is basically New Girl."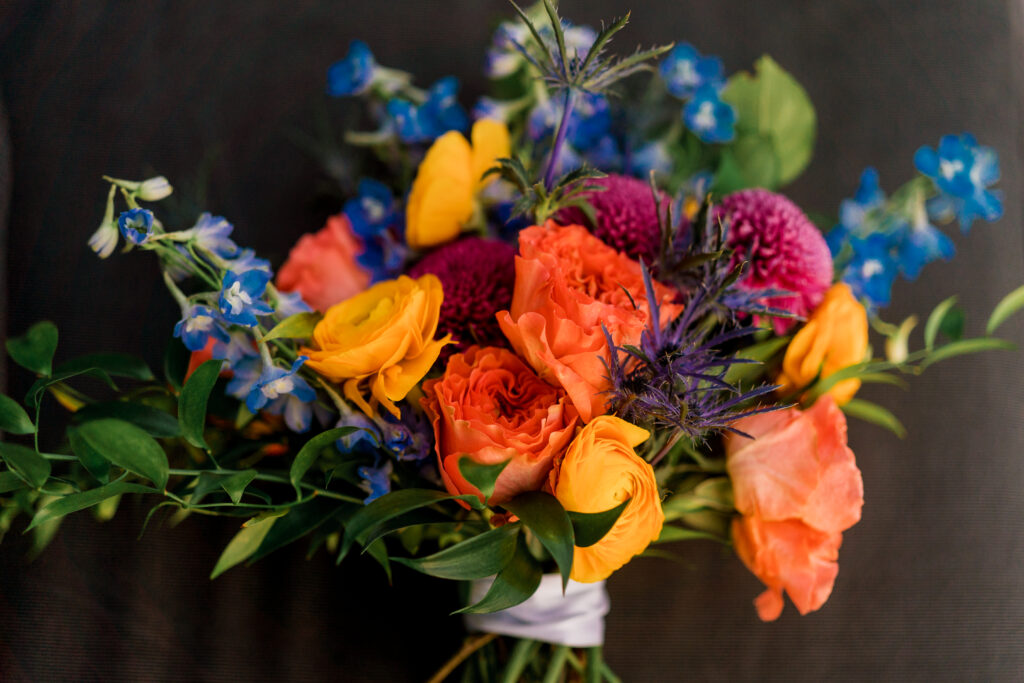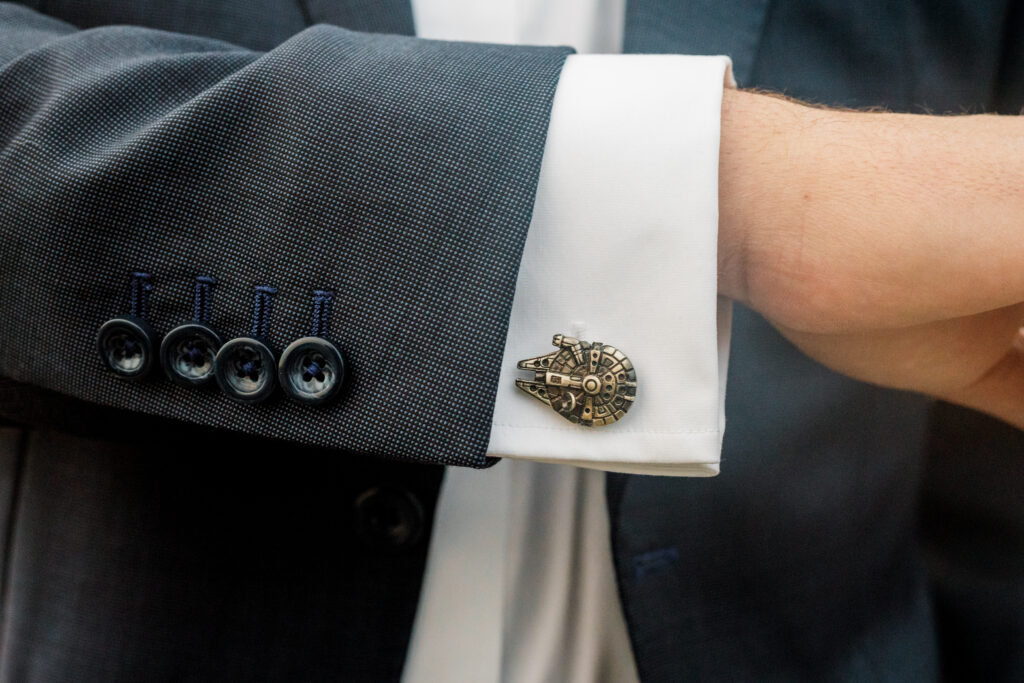 "Andrew loves anything having to do with space exploration, and I like learning things, so for our first date, he took me to the Air and Space Museum and lectured me for three hours.  I actually learned a lot, and it was a really fun way to get to know each other outside of roommate context.  We went to one of our favorite BBQ places after for dinner and ended up accidentally getting a platter that could comfortably serve eight people.  We had a lot of leftovers."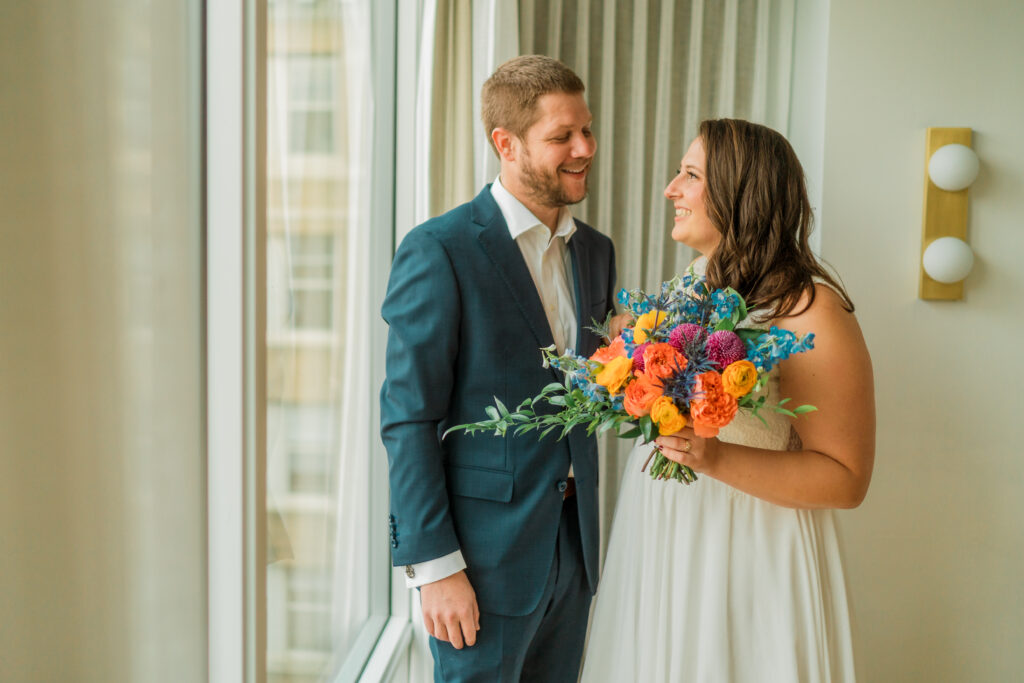 The Scoop
Bride: Alyssa, 33, Regional Finance and Operations Manager, DAI
Groom: Andrew, 35, Staff Attorney, would prefer not to share company.
Wedding date: 11/29/2020
Number of guests: 10 + a baby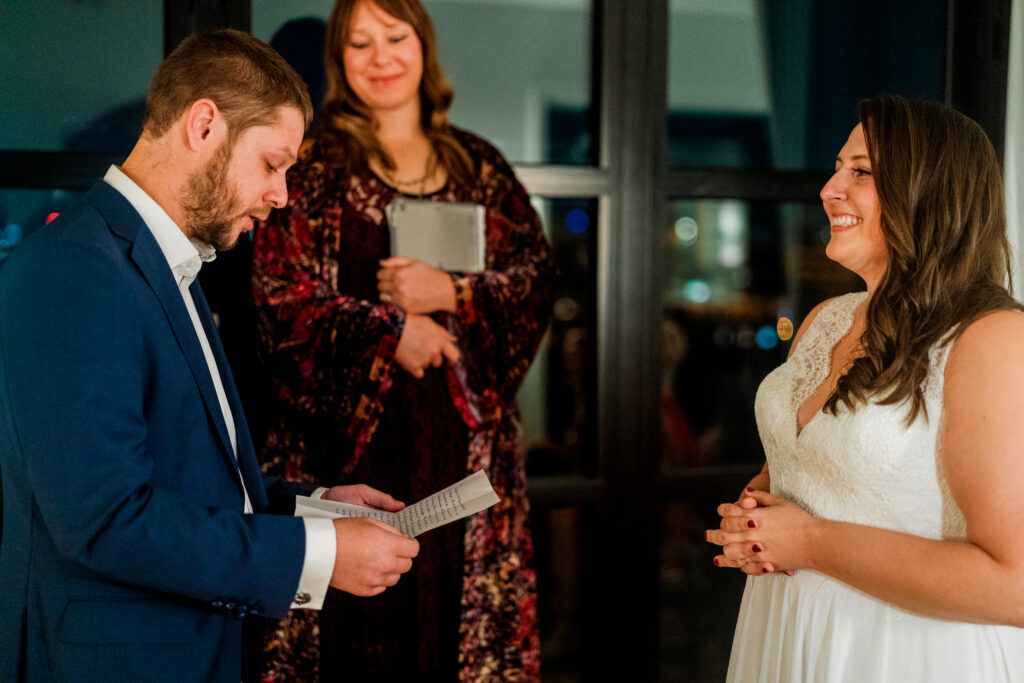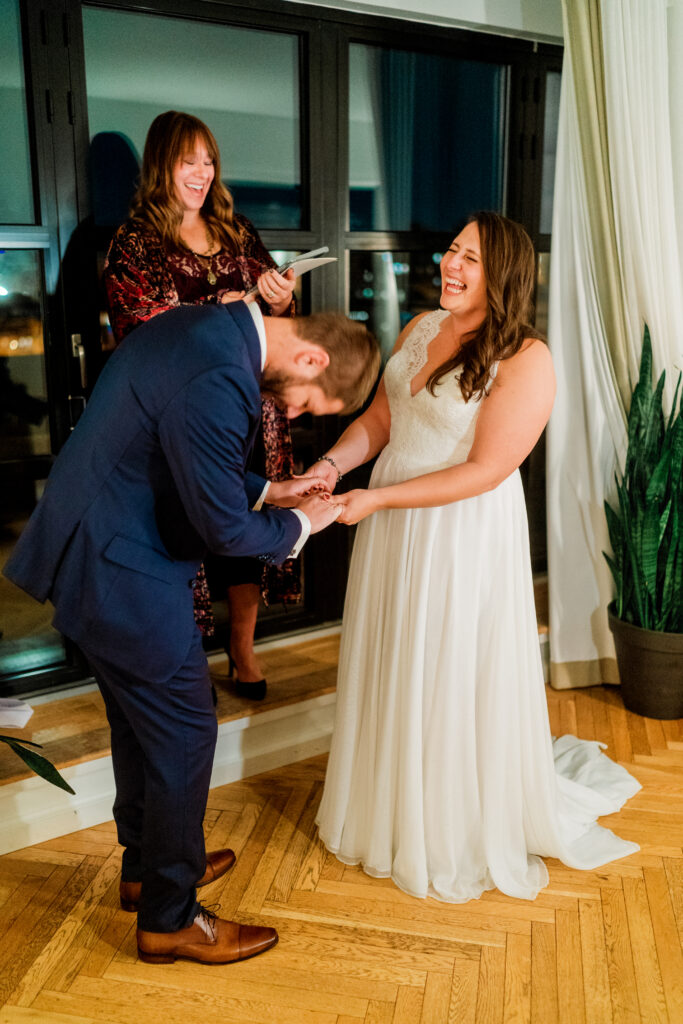 "We had initially planned a 200-person wedding in Charleston, SC, but with COVID, we ended up scrapping those plans and decided to do a mini Covid wedding with just our immediate family. We picked the Line Hotel because it was in the Adams Morgan neighborhood where Andrew and I first met. The area holds a lot of love for both of us. It was nice to come back there for our wedding to celebrate the two of us!  Also, the Line is stunning and doesn't look like a normal hotel, so it made for really great photos."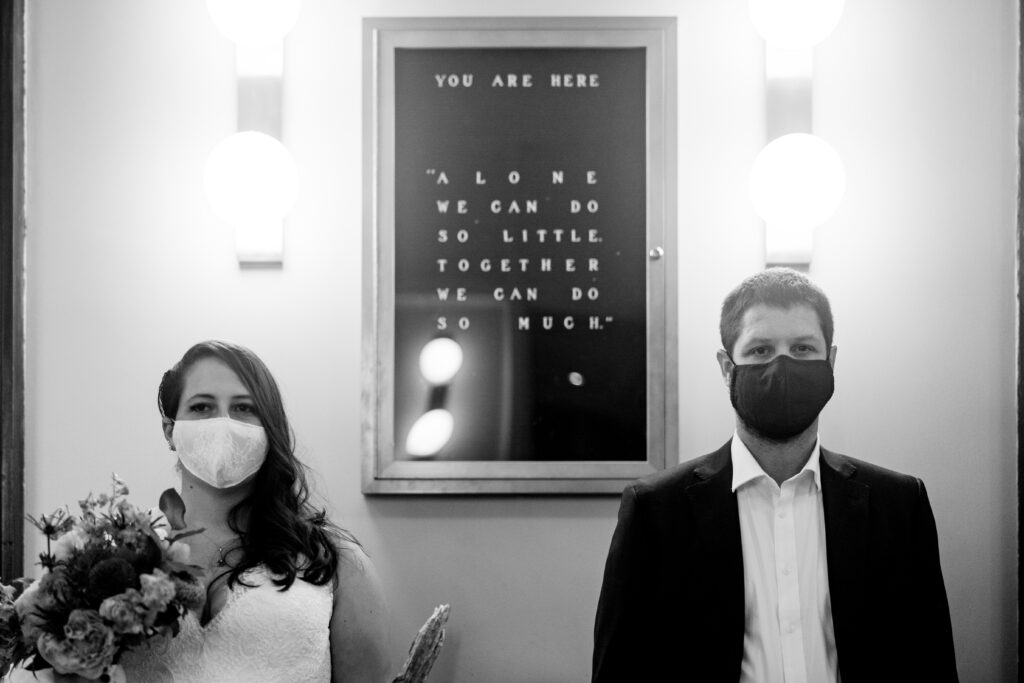 For their big day, Alyssa added several special touches to her attire. "I had a lot of family with me the day of our wedding through my jewelry. I wore a necklace from my great grandmother, my wedding ring is from my grandmother and grandfather on my mother's side, and I wore a bracelet from Italy that my grandmother on my father's side gave me. Andrew wore cufflinks of the Millenium Falcon that I gave him early on in our relationship."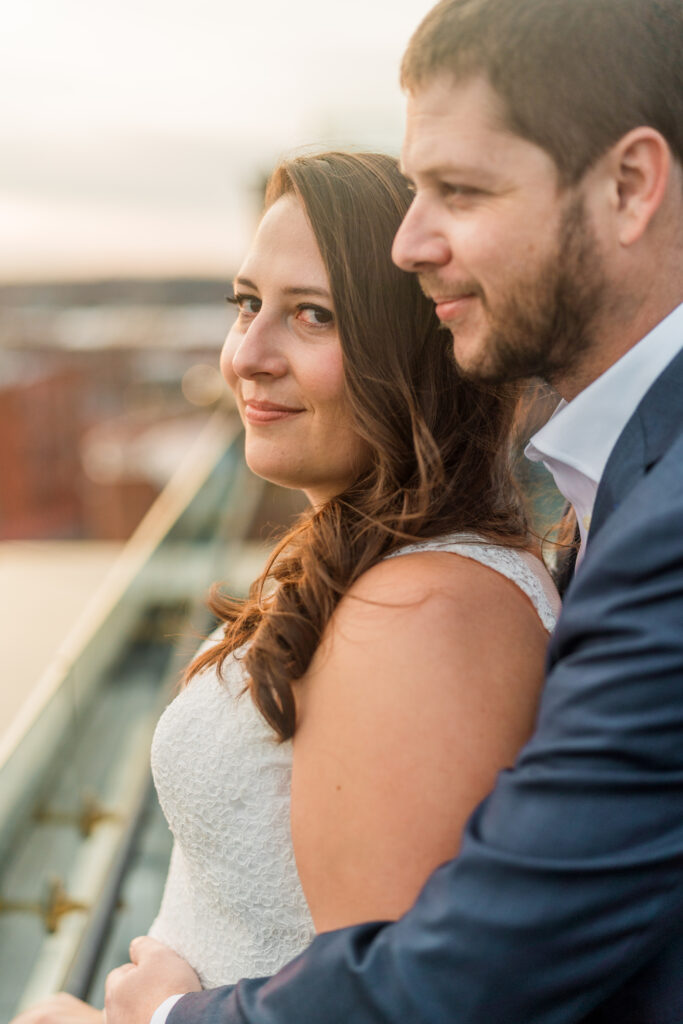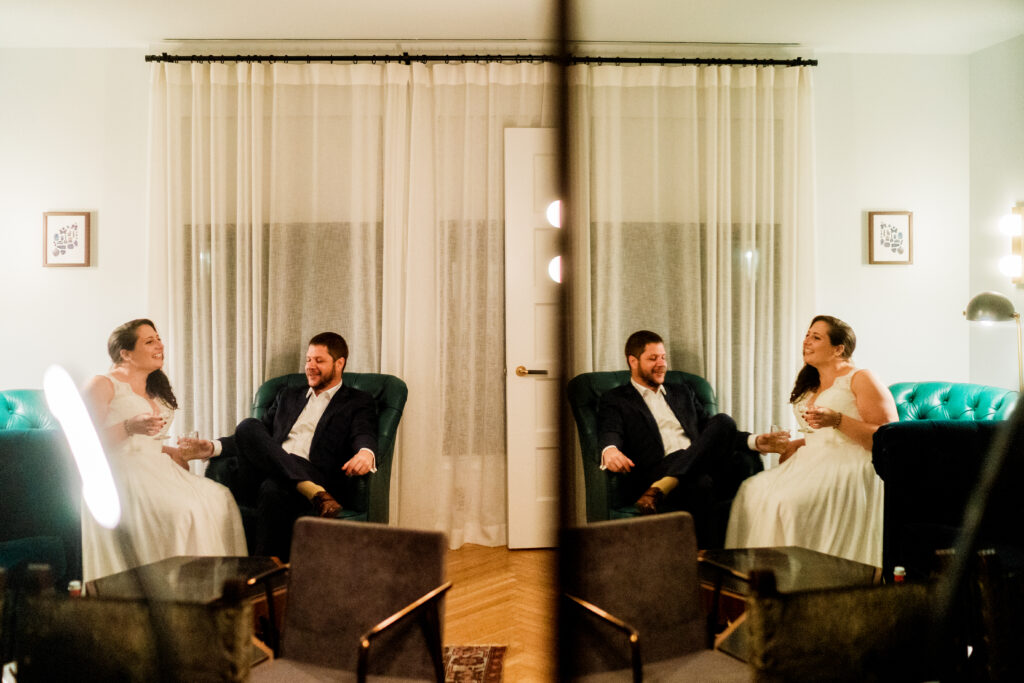 Because of COVID, Alyssa and Andrew limited their guests to immediate family only. "The whole wedding was my parents, Andrew's parents, my brother and his fiancé, Andrew's sister (who officiated) and her husband and their baby. My brother's in the military so it's always a challenge to plan around his schedule but he was able to make it work!"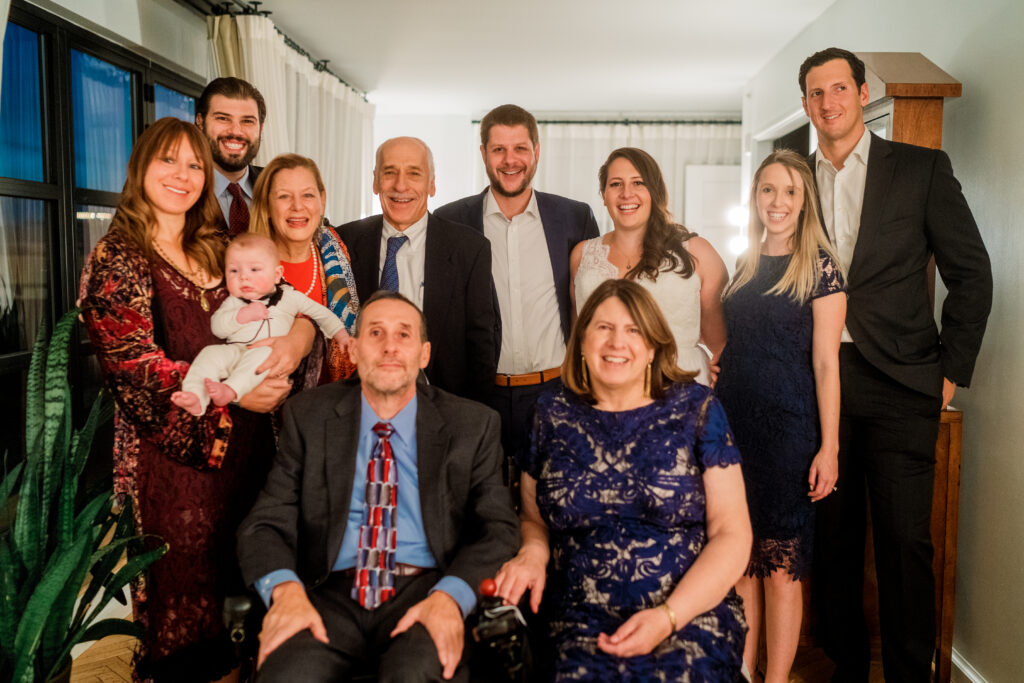 "We didn't really do a lot of decor because it was such a small wedding, but I had the best florist, and their work really made the room pop."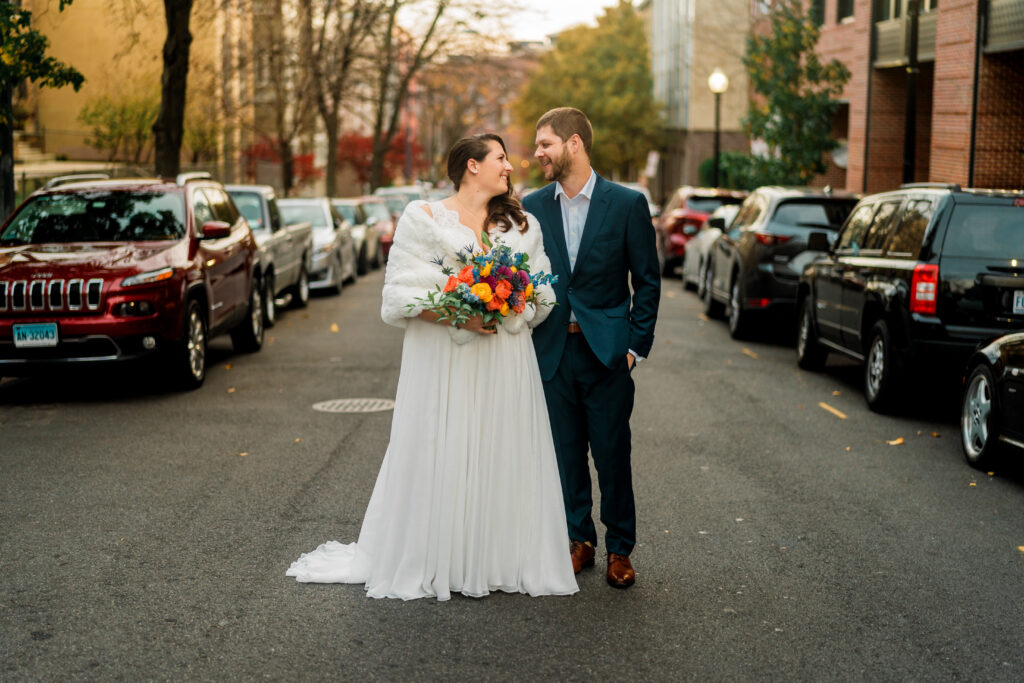 Alyssa leaves us with these thoughts for anyone else planning their wedding in these uncertain times. "I was so glad that we didn't postpone our wedding to try to do the bigger one we had initially planned. At the end of the day, it was an amazing day.  Even though it was a tiny wedding, we still treated the whole day as a real wedding and got flowers and jewelry and fancy food and a photographer.  I am so glad that we didn't postpone any longer either; we were ready to be married and start the next chapter of our lives."
Congratulations to you both!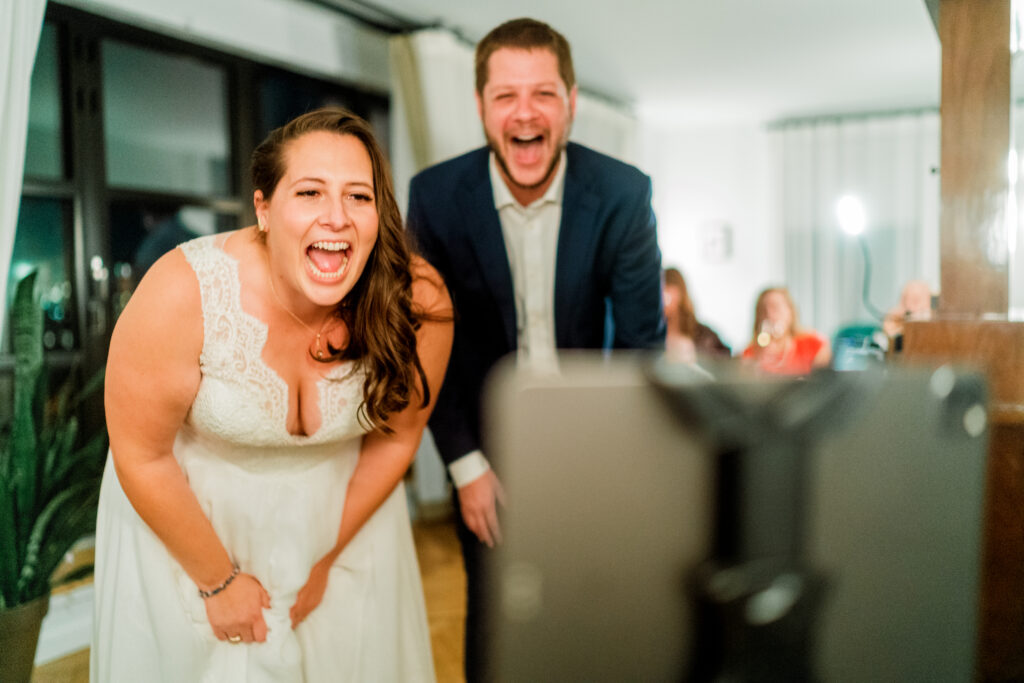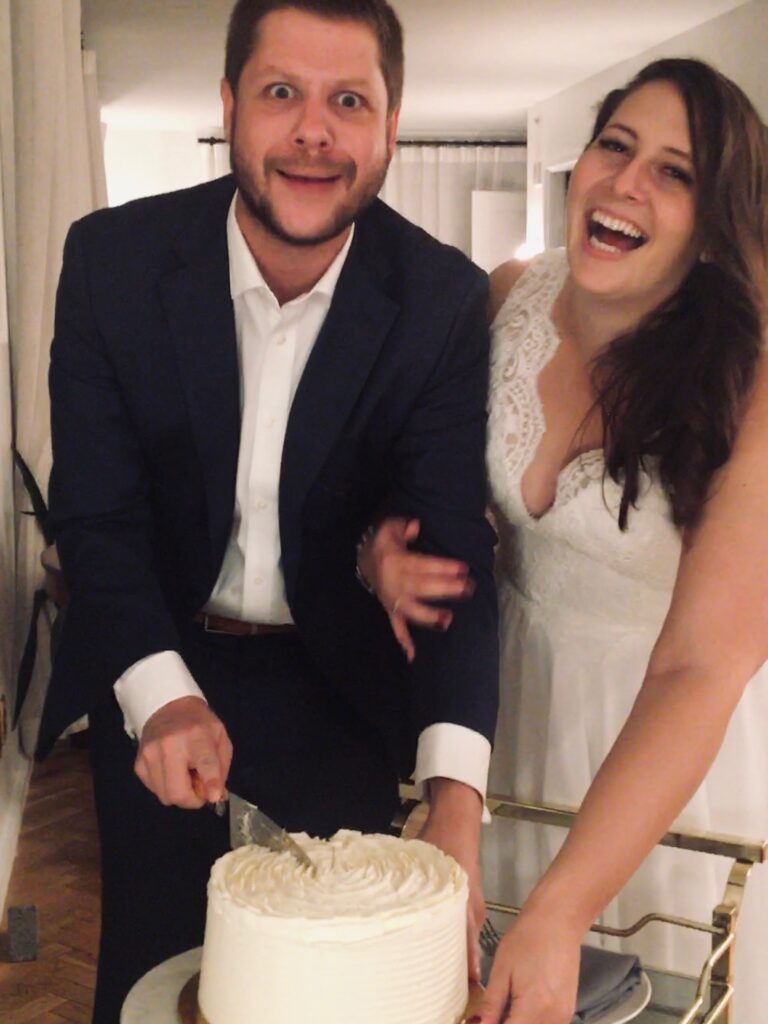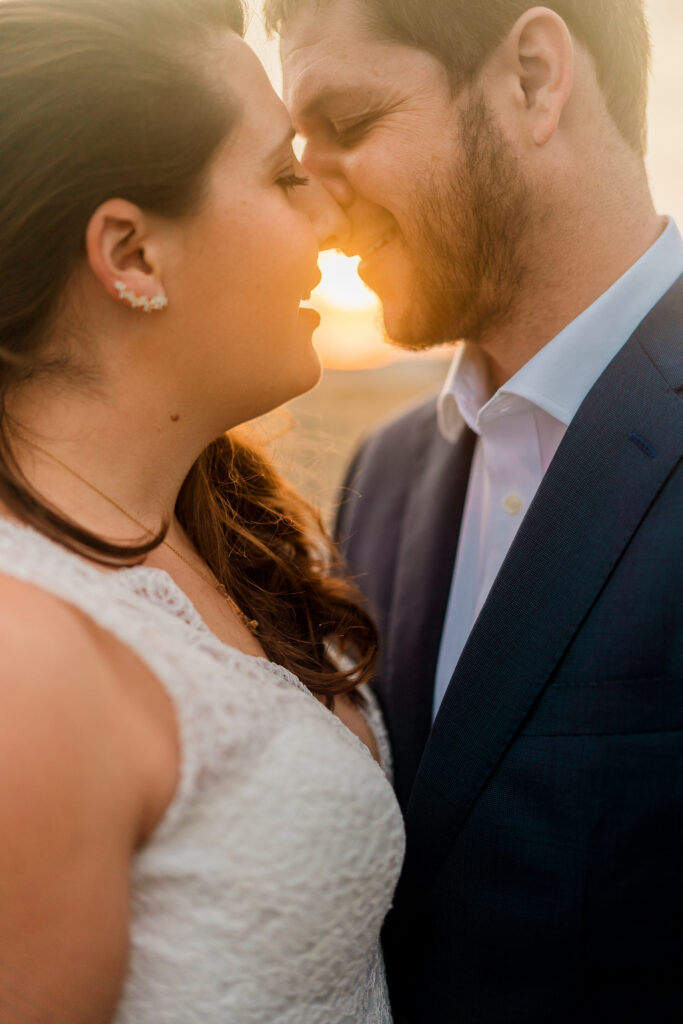 Vendor Credits:
Venue: The Line DC
Photographer: Adam Mason Photography
Officiant: Leslie Hill (Andrew's Sister)
Gown: Cherry Blossom Bridal (permanently closed during pandemic)
Shoes: BHLDN
Hair & Makeup: Georgetown Bride
Flowers: She Loves Me
Catering & Cake : The Line DC
Music: Bride's father as DJ
Honeymoon: Postponed