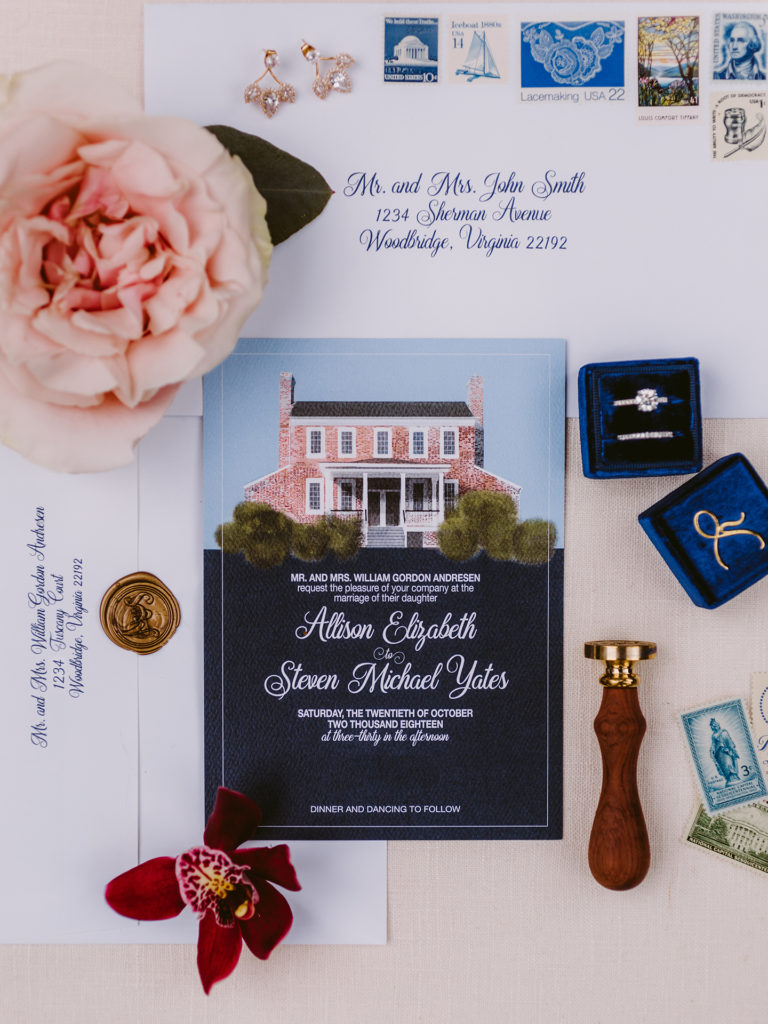 Oh, boy, do I have an amazing wedding for y'all today!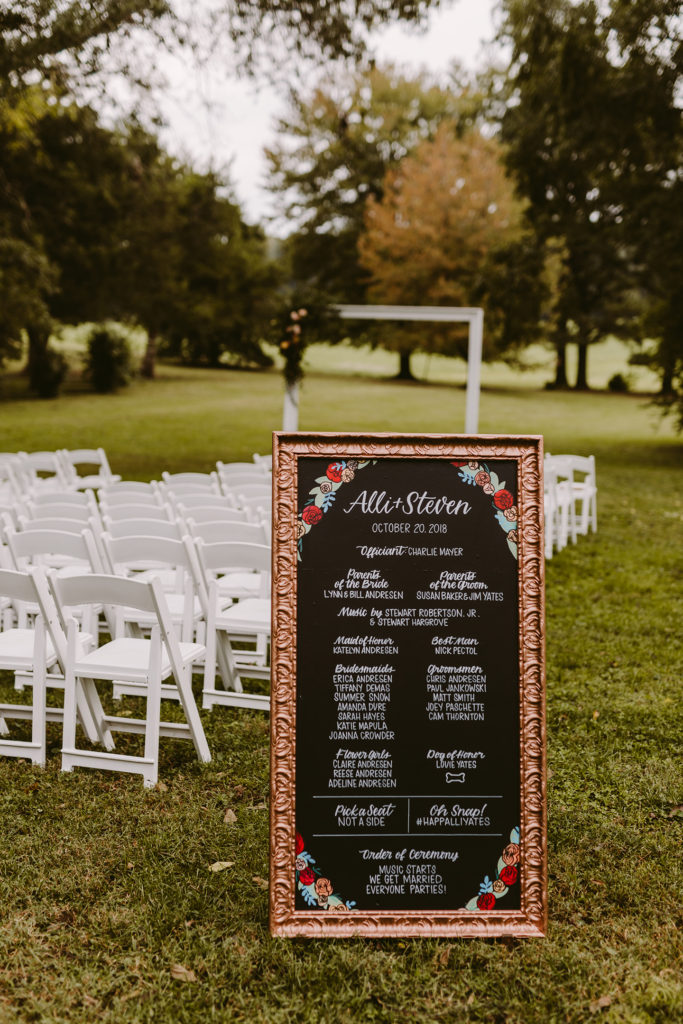 Alli and Steven were married last October at Alli's families private residence in Beaverdam, VA.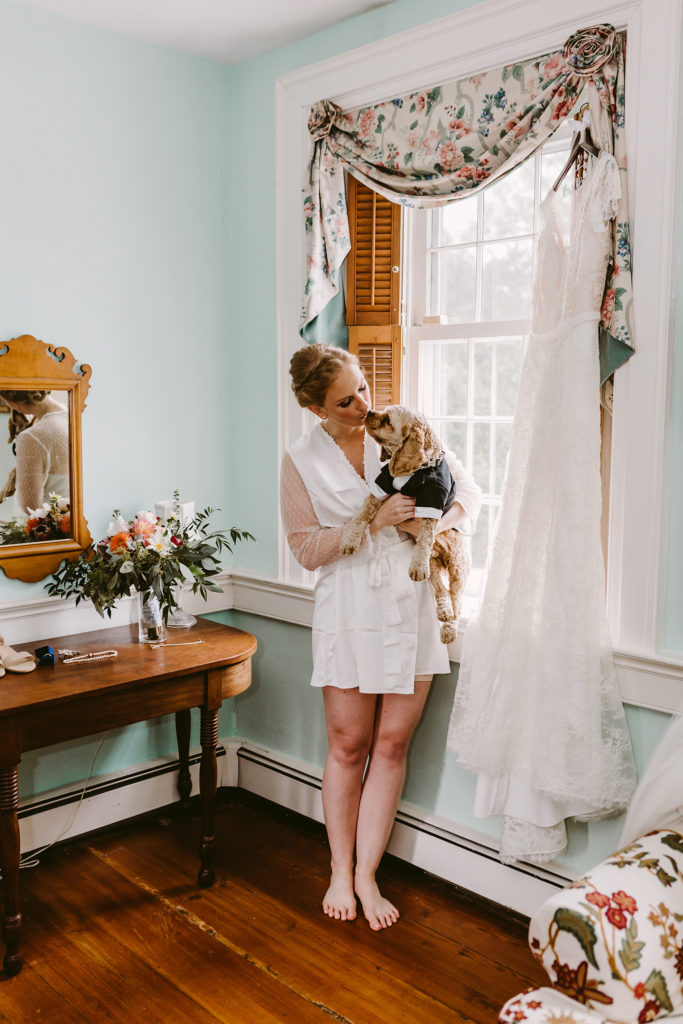 After getting ready with her sweet pup, Alli got photos with her bridesmaids then headed off to her first look with hubby to be, Steven!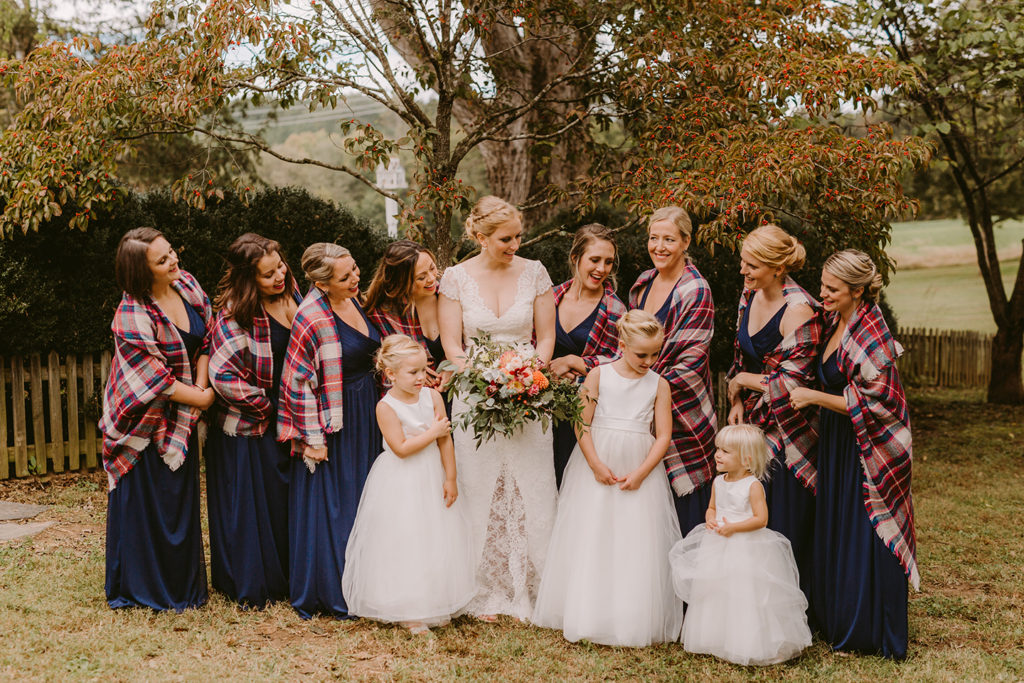 I love how she incorporated the blanket scarves into the bridesmaid's looks!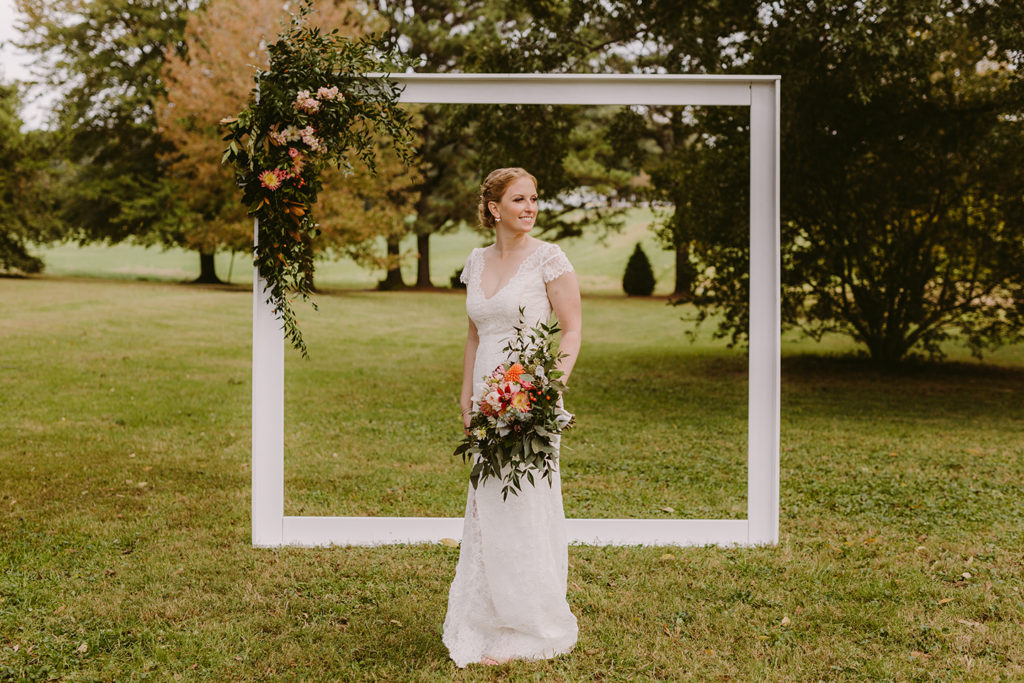 She was perfection in lace with a gorgeous braided updo to show off her gown's neckline.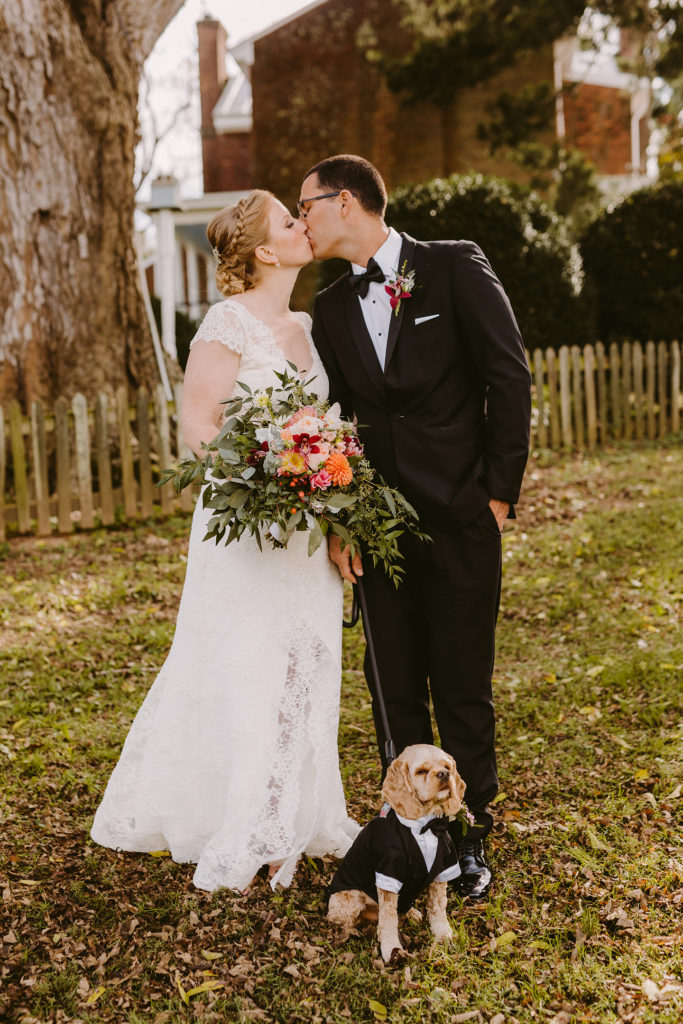 When asked about their first look, Alli said, "We liked the idea of having a private moment to ourselves and get out all of the tears, butterflies, screeches, etc out so when it came time for the ceremony, we were able to relax a little bit."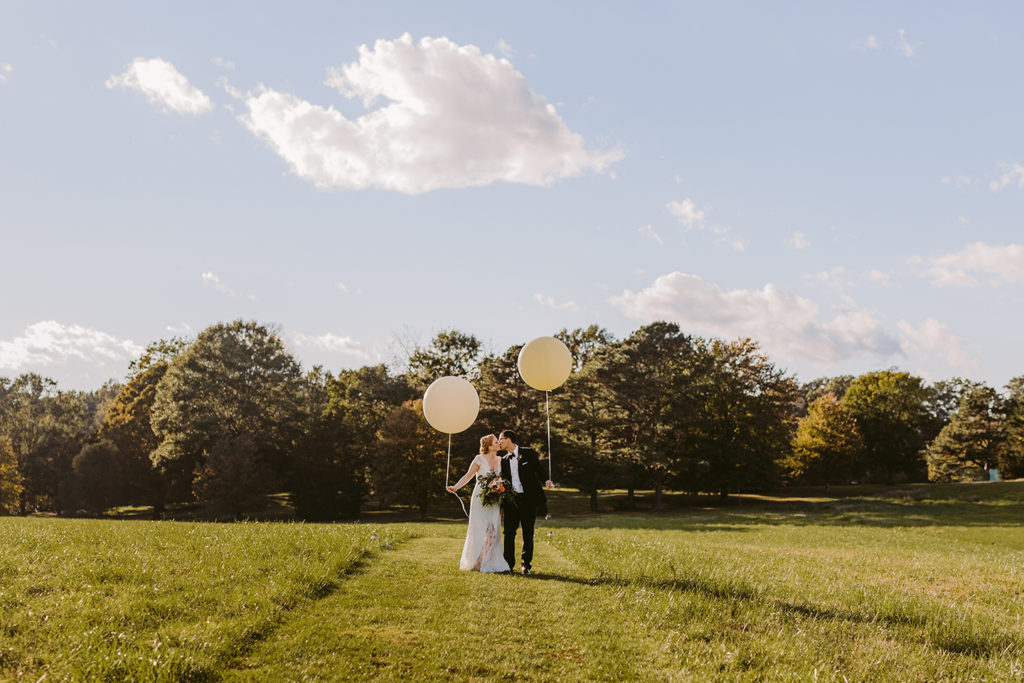 Alli and Steven met through their jobs. Alli had tried to set him up with her sister because he is a bit younger than her but Steven stood her sister up! "I later found out it was because he was in love with her older sister!" Alli said.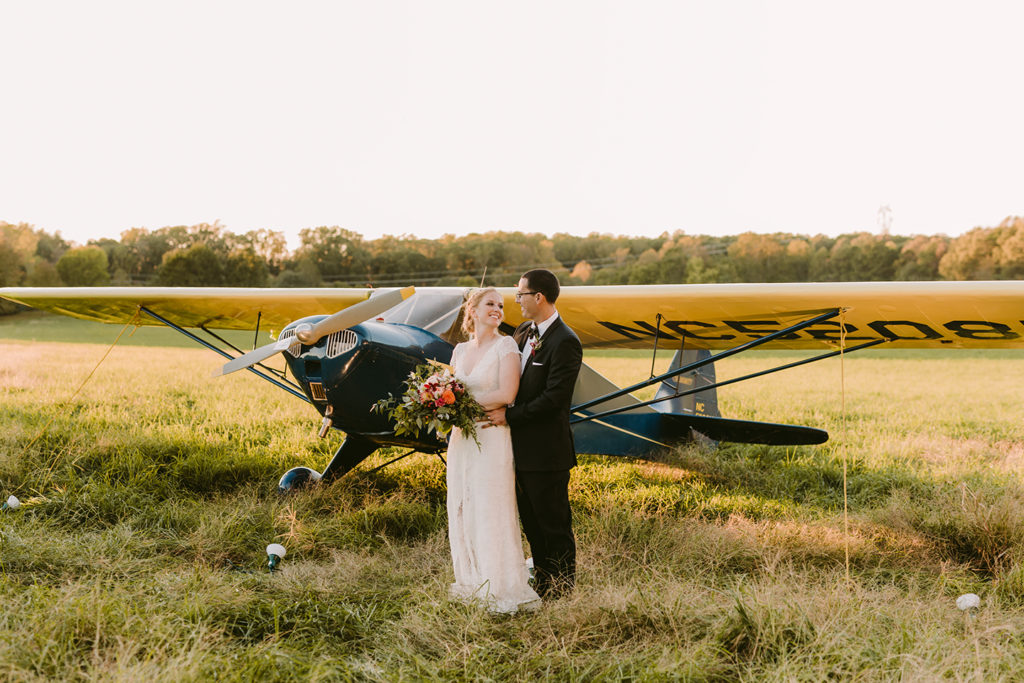 After their stunning portraits, it was time to walk down the aisle!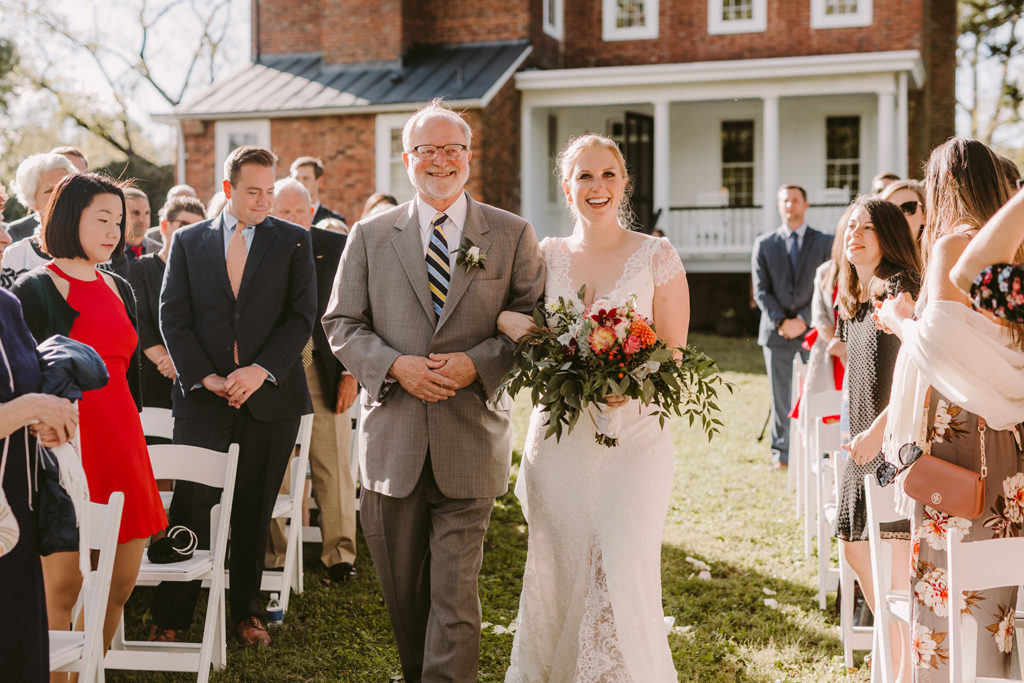 With her father by her side, Alli grinned from ear to ear as she went to meet Steven at the altar.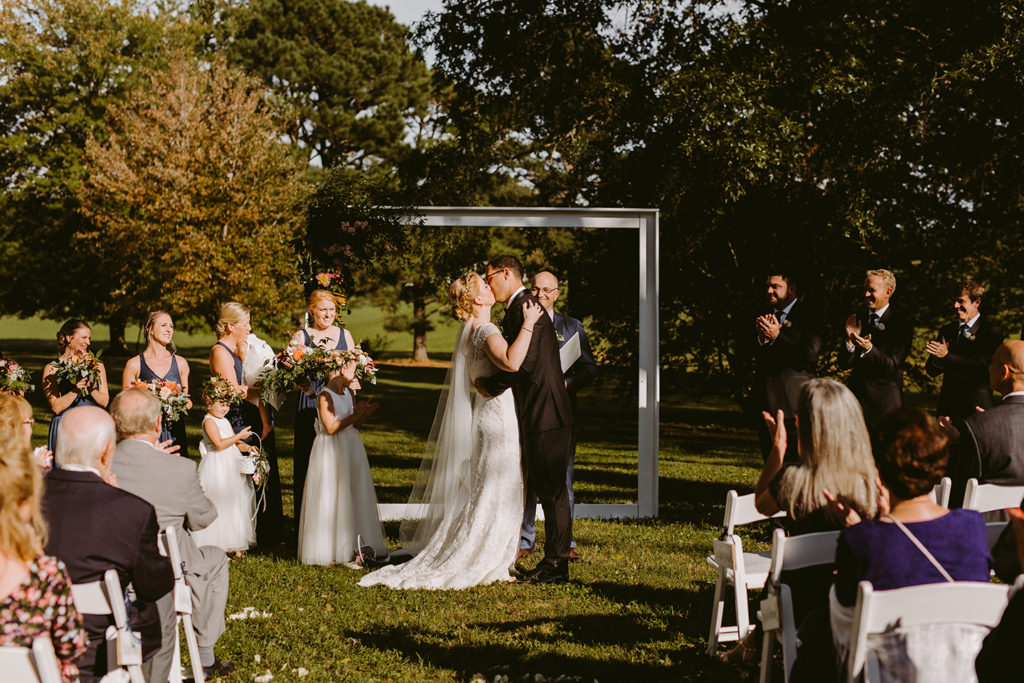 With a kiss, they made their love official! How cool is that giant frame for an altar?!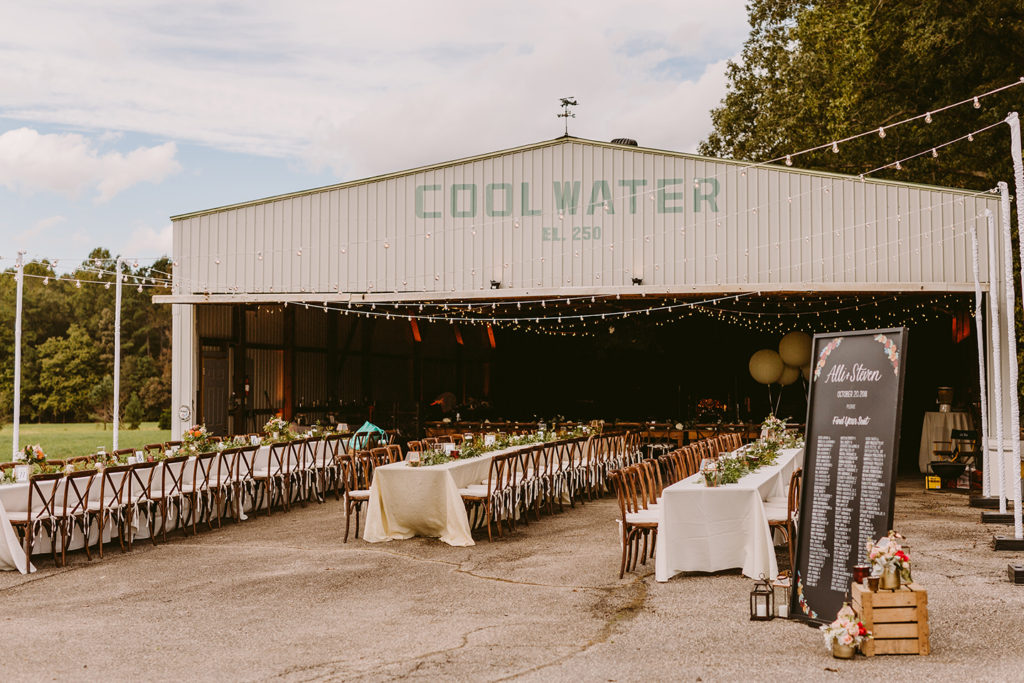 Their reception actually took place inside Alli's uncle's airplane hangar on the property that they had cleaned out for the occasion. Amazing, right?!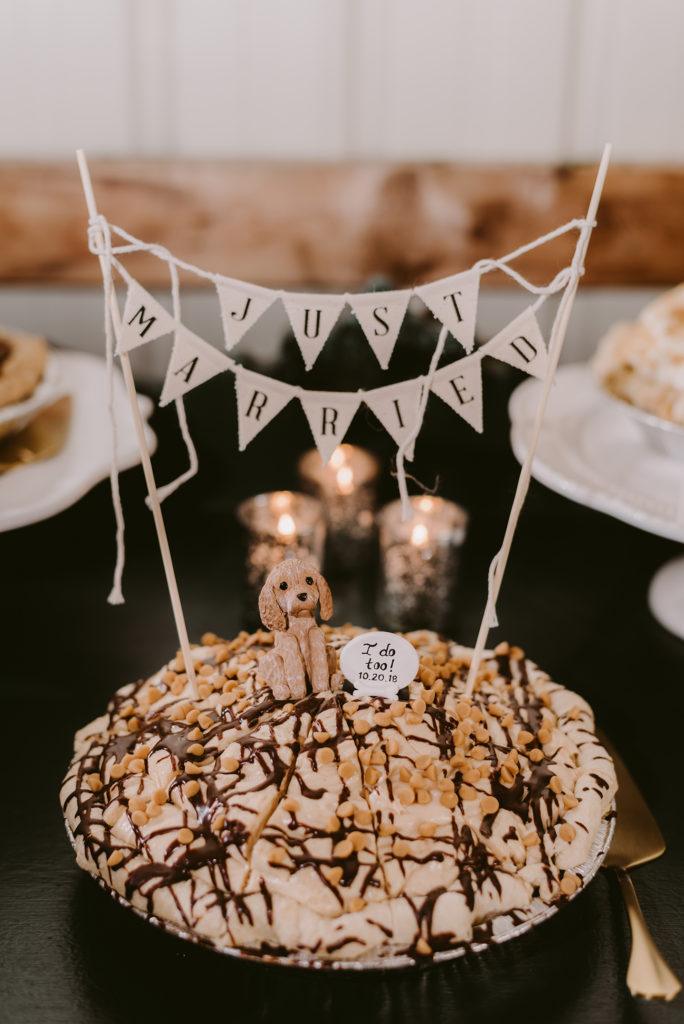 It was filled with sweet treats and of course, lots of dancing!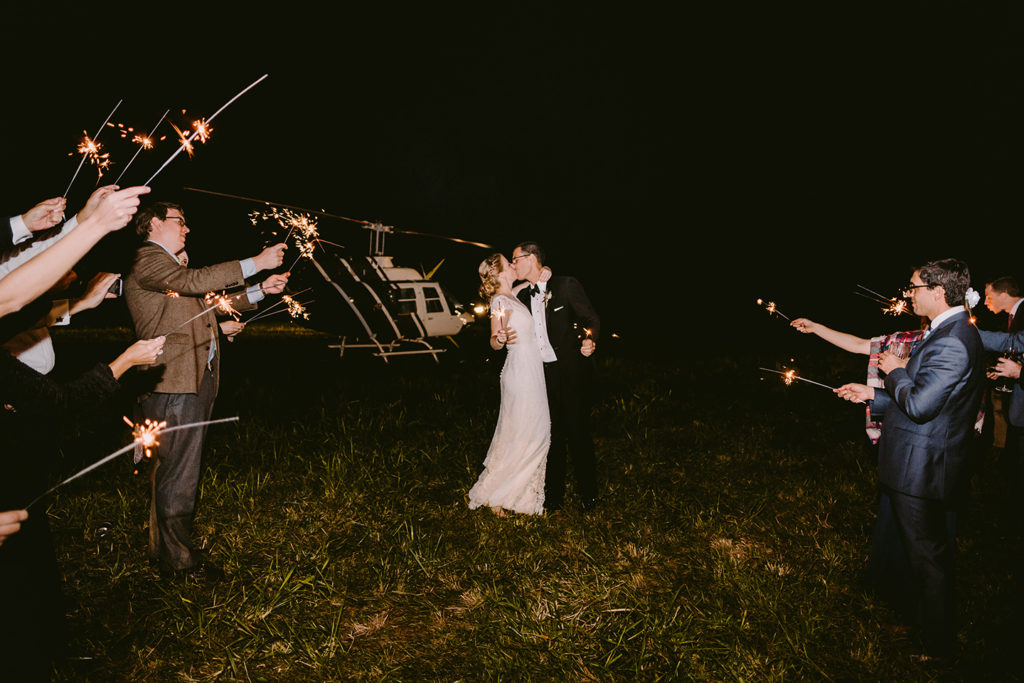 When the evening came to an end, the happy couple left in a helicopter which I think is a first for us on the VA bride blog! Congratulations Alli and Steven and thank you for sharing your amazing wedding day with us!
From the Bride:
What was your favorite detail of the day? "Overall, my favorite detail was that I was able to get married on my family's farm, a place that I had been going to since I was a little girl and always said I wanted to get married on. That was very special to both Steven and me. Because we didn't get married at a venue, we had to touch every detail of our wedding, which made it truly unique and "ours." From installing electrical outlets to hanging the lights to building the arch, to power washing the hangar, we did it all! In addition to that, we left via helicopter, which was such an amazing exit!"
What advice would you give to a bride to be? "Everyone always says to try and enjoy the day, which of course is most important. But, I would also encourage brides-to-be to cherish the moments leading up to the wedding as well. It was such a fun time for Steven and me, but also my family and friends. I have so many great memories leading up to the wedding that I will never forget."
Photography: Victoria Heer
@victoriaheerphotography

Wedding Coordinator: Mad Dash Weddings 
@maddashweddings

Catering: Rocklands

@rocklandsbbq

Flowers: Flowers Make Scents 
@flowersmakescents

Hair and Makeup: Lou Stevens

@_loustevens_

Dress: Karen Willis Holmes
@kwhbridal

Rentals: Paisley and Jade

@cprofva

Graphic Designer: Sierra Coleman

@creatherlauren

Band: East Coast Entertainment 
@sugarandsaltrva

Favors: Mama's Donut Bites
Bartender: Louie's Mobile Mixology
Want to be featured on this weekly online blog? Just email us! Want to be featured in our printed magazine? Just email us! **Being on this online blog does not hinder or guarantee a wedding will be in the printed magazine, both are up to the discretion of the publisher, Angeline Frame. If your wedding has been chosen for print, she will reach out to you directly.** Thank you for following Virginia Bride Magazine! Stay tuned for more weddings and the best Bridal Shows in Virginia!