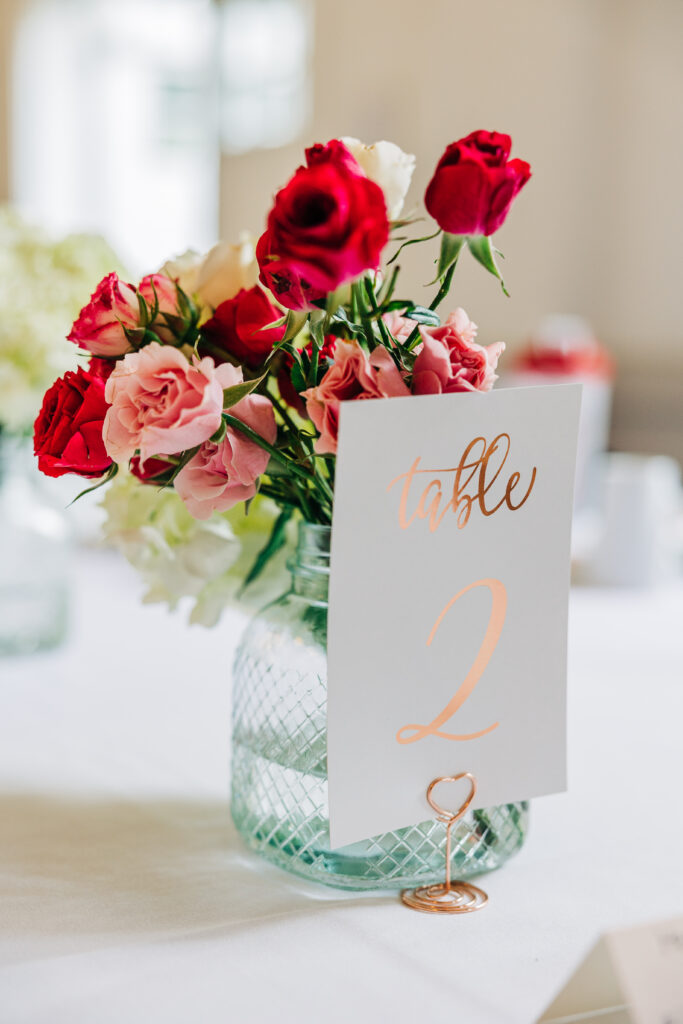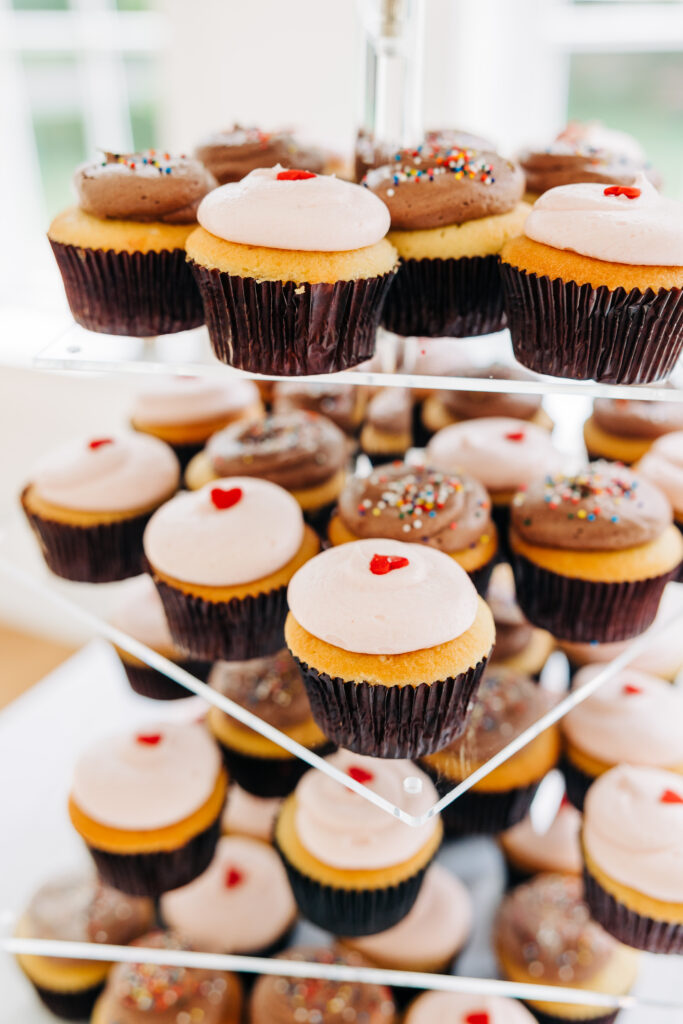 This week's real Virginia wedding story spans the states, starting in Miami and ending up at the altar in Arlington, VA.
"Mark and I met through friends in Dupont Circle. Once he introduced himself and started to converse with me, he immediately caught my attention. His boyish charm stood out to me as well as his kindness. Once we said goodbye as he walked away, I thought to myself "That's the kind of man I would want to marry" and that was ten years ago."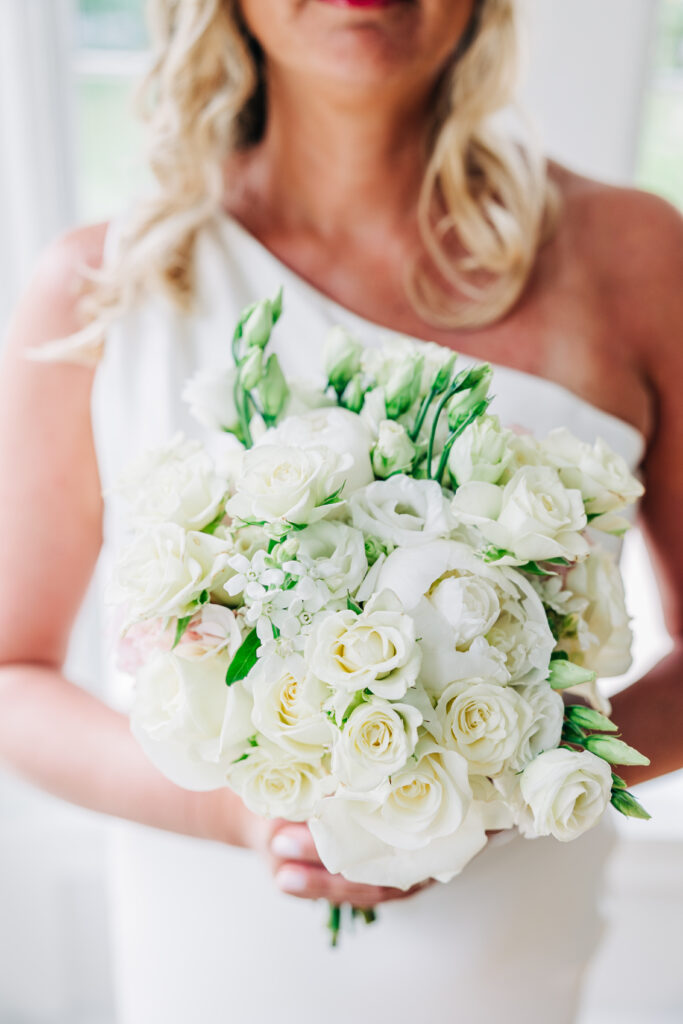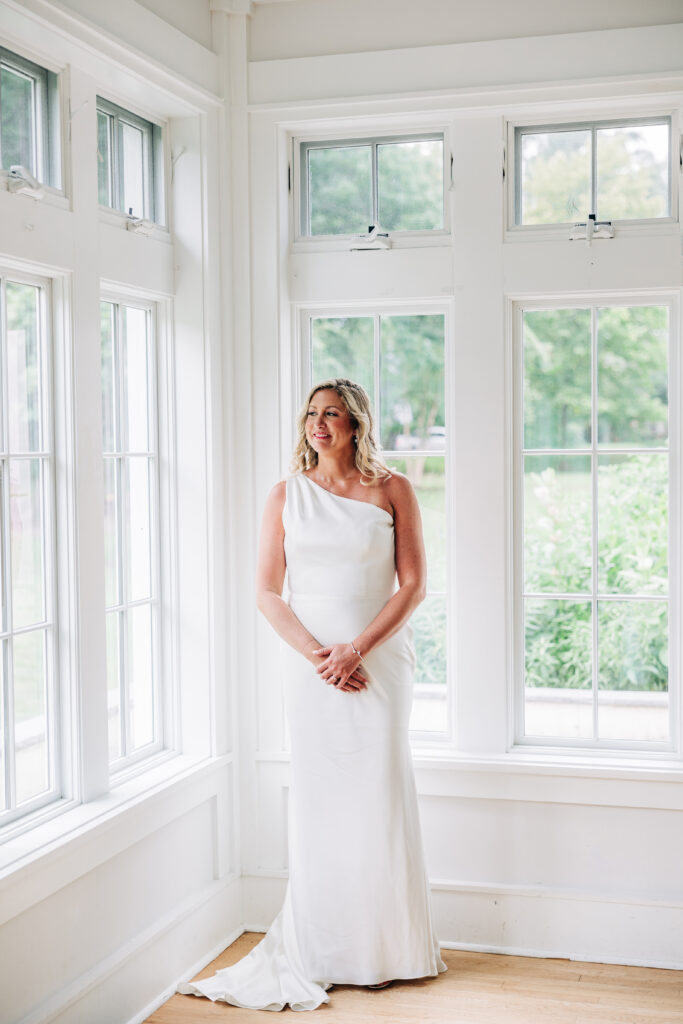 "Our true first date was when I was visiting my mom in South Beach (Miami Beach, Florida) and Mark asked me out to dinner and asked that I recommend a place. I chose a Cuban restaurant in South Beach which at the time was Lario's (one of Gloria Estefan's restaurants) on Ocean Drive. As I was staying with my mom and he got himself a hotel room, we met at Lario's. Once I walked into Lario's the Latin music was blasting and I immediately felt like dancing! I saw Mark sitting by the bar with his back to me and once he turned around, he greeted me with a red rose in his mouth and started bopping his head to the Latin music. It was so cute and fun! We then went onto have an amazing Cuban dinner at Lario's and continued onto chill, dance, and mingle at The Shore Club in Miami Beach. We never kissed that evening but the sparks were flying and I knew I was falling for him."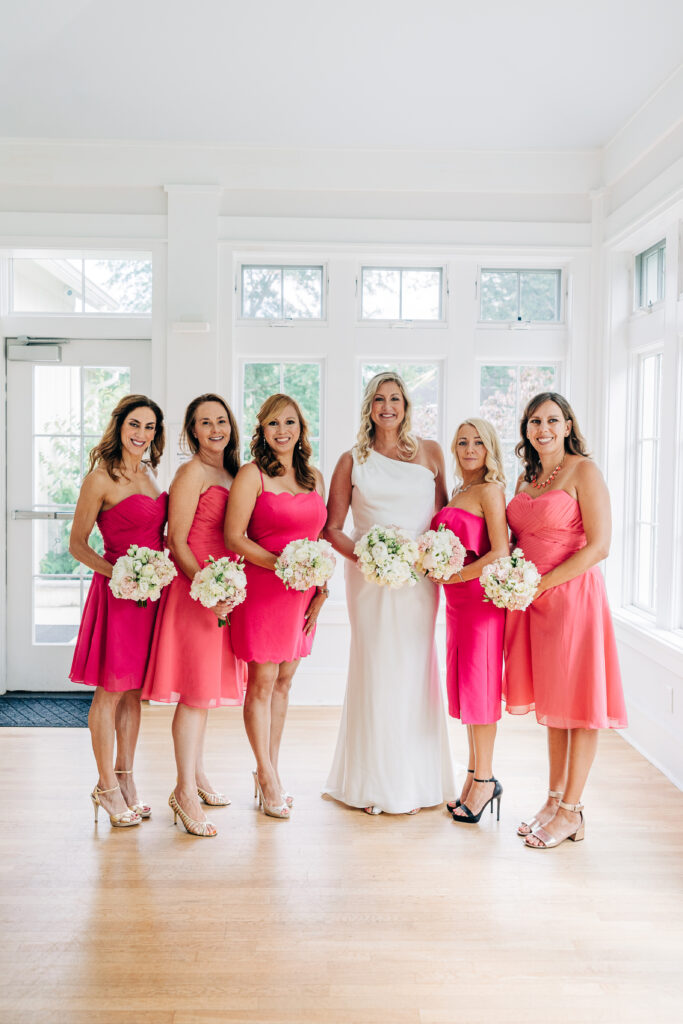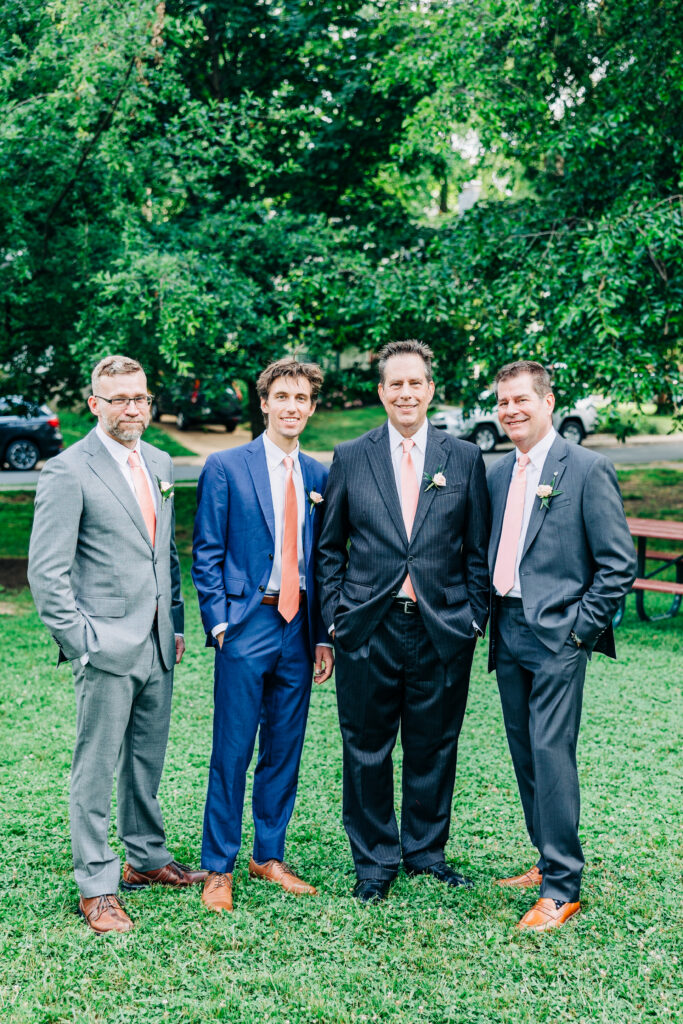 The Scoop
Bride: Alexia, 40, Reading Intervention & Special Education teacher at El Haynes High School in Washington D.C.
Groom: Mark, 57, Financier
Wedding date: June 26, 2021
Number of guests: 52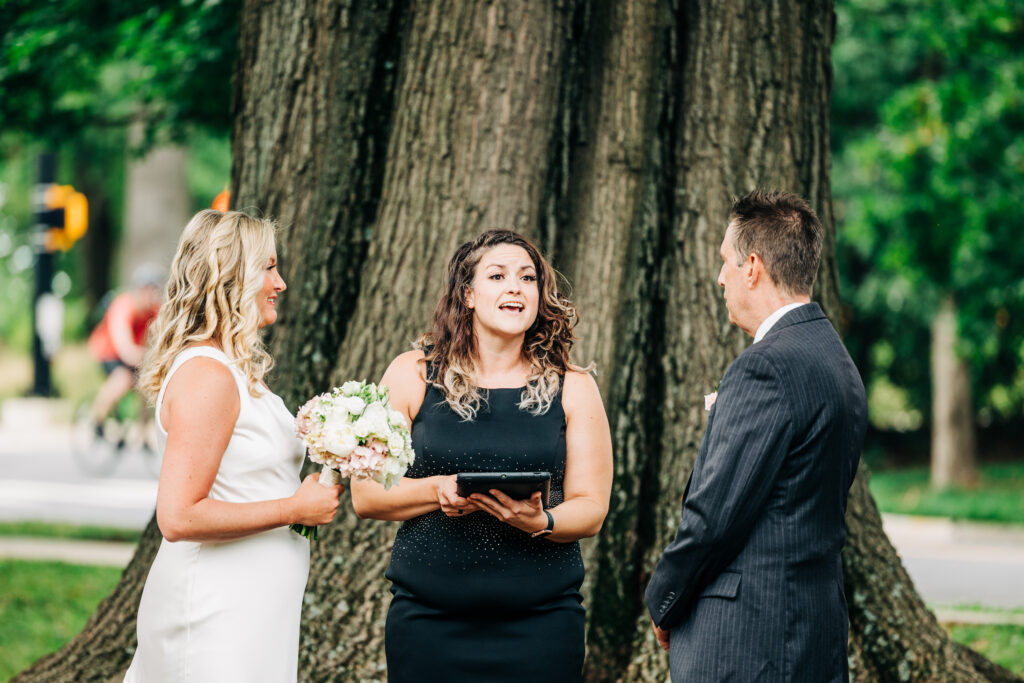 "Our wedding was very intimate, with a ceremony in the park which was very personable to us and the reception in a very charming community center on the park grounds. The theme colors were hot pink, white and gold and that made the wedding stand out. Our cake and cupcakes were in those colors too. Since the wedding was only 52 people, most of our guests were local. However, we had some family from Florida come as well as my brother from London. Other guests were from Connecticut, New York, and California."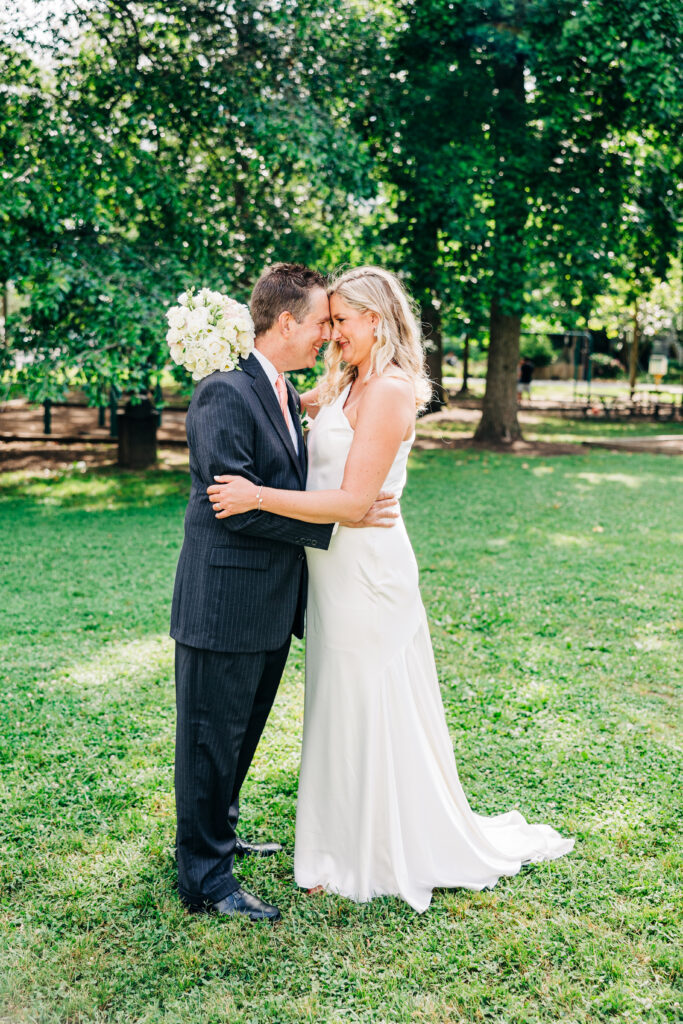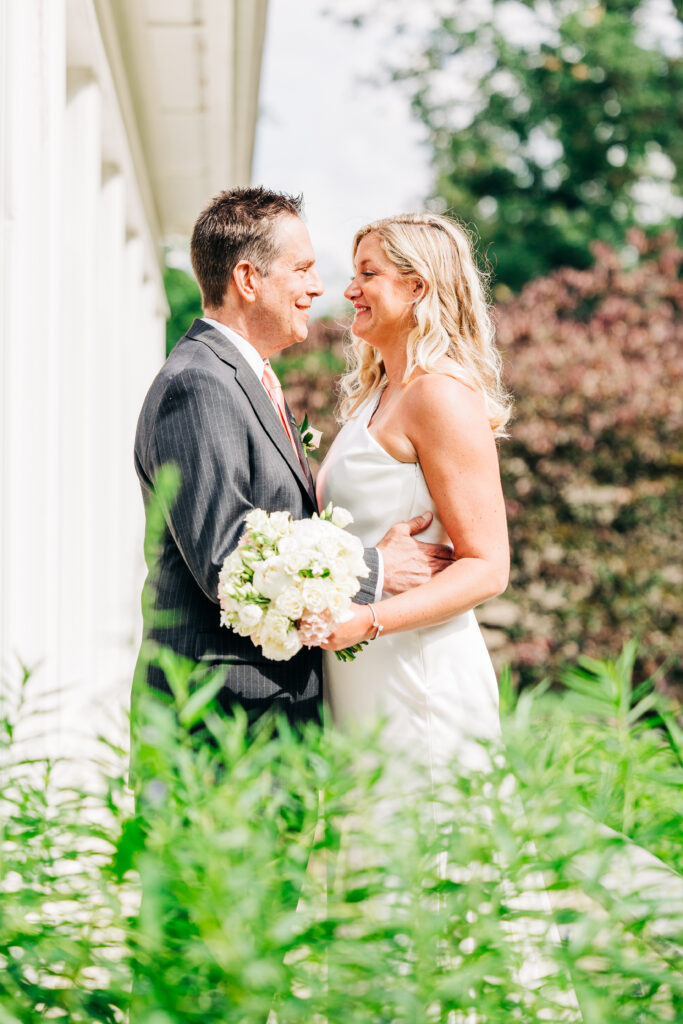 Alexia wore a "one shoulder very elegant-glam yet simple wedding dress from Anthropologie's Beholden Wedding line. It was very sleek, yet simple, and also very me. My shoes were the brand Something Blue and they were gold high heels with pearls within the strap. My jewelry certainly sparkled as it was all from Swarovski."
The bridesmaids looked gorgeous in hot pink – the color chosen by Alexia because it's her favorite color, and because "it's perfect for Summer, my favorite season. I think gold looks very elegant and festive against the pink."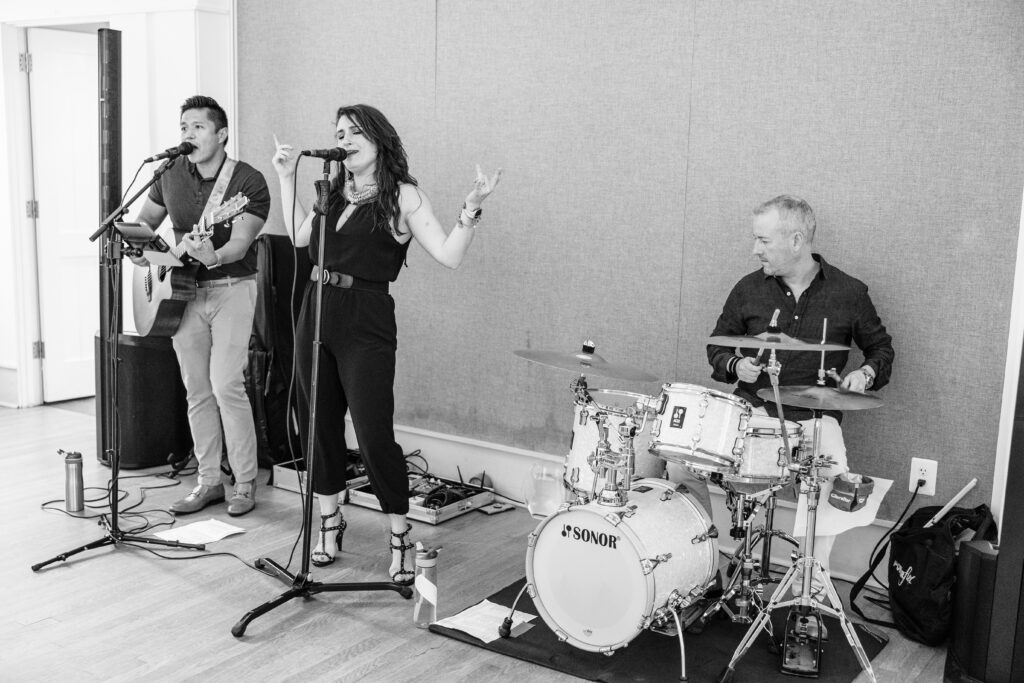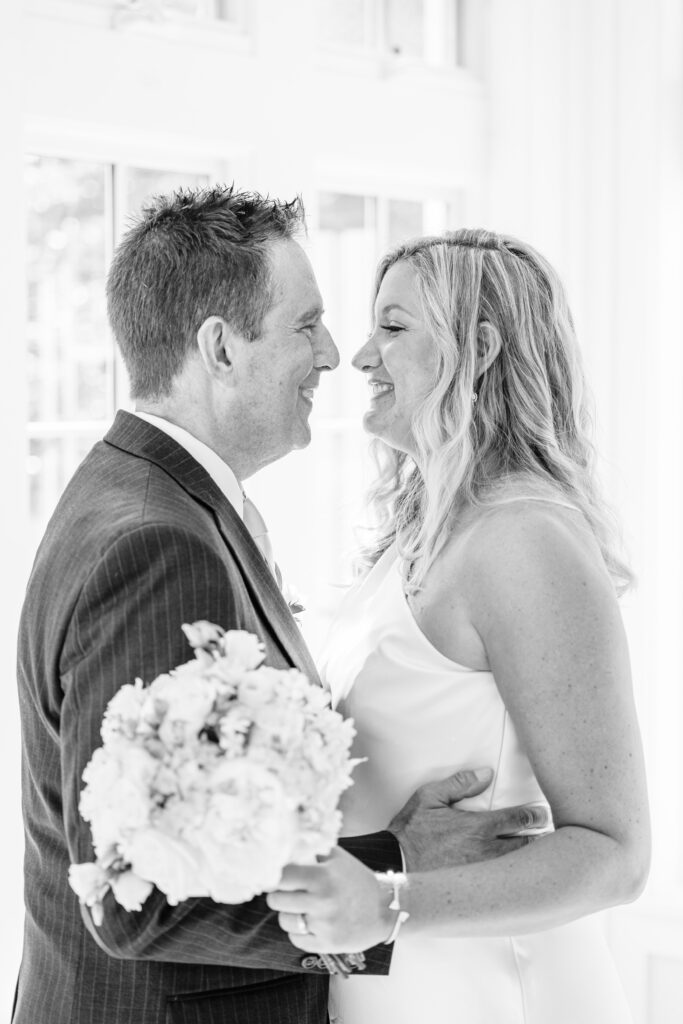 Well, we live in the Lyon Park neighborhood and take walks on the trail nearby very frequently, so we love that park. Given this, we chose the Lyon Park community center. We both wanted a Summer wedding and above all just to have fun and celebrate our love."
Alexia leaves us with these words for fellow brides, "My advice is, above all, to allow yourselves to have fun and celebrate your love with all your loved ones."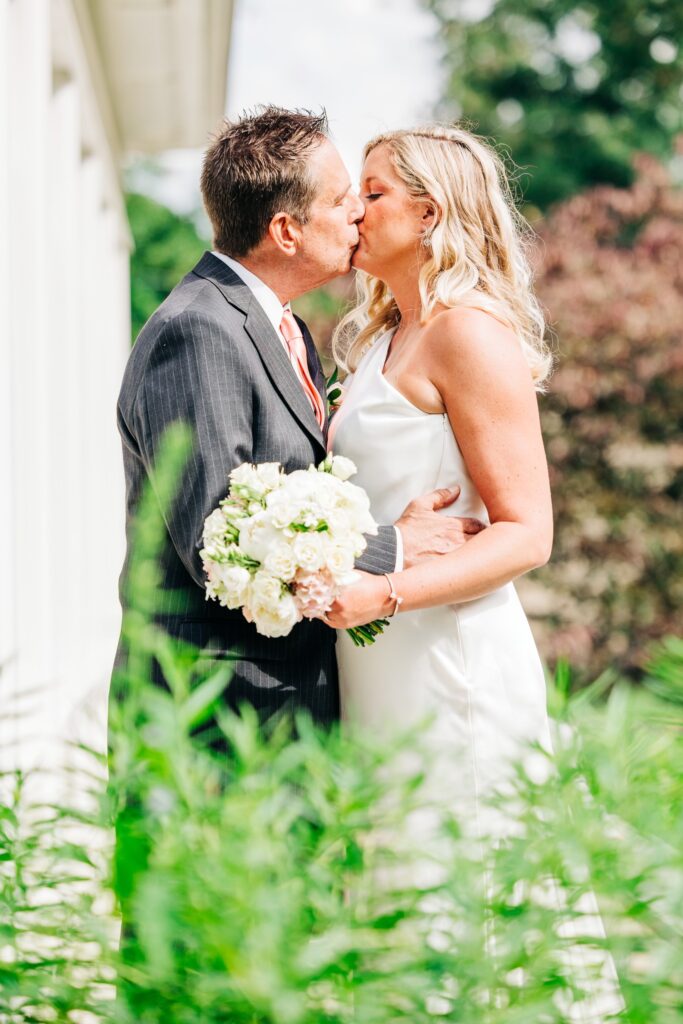 Vendor Credits
Venue: Lyon Park Community Center
Photographer: Kylie Hinson Photography
Makeup: Tina de Mello
Hair: Cherry Blow Dry Bar, Arlington Virginia 
Groom's attire: Brooks Brothers & The Tie Bar
Flowers: Company Flowers
Cake: Fluffy Thoughts Cakes