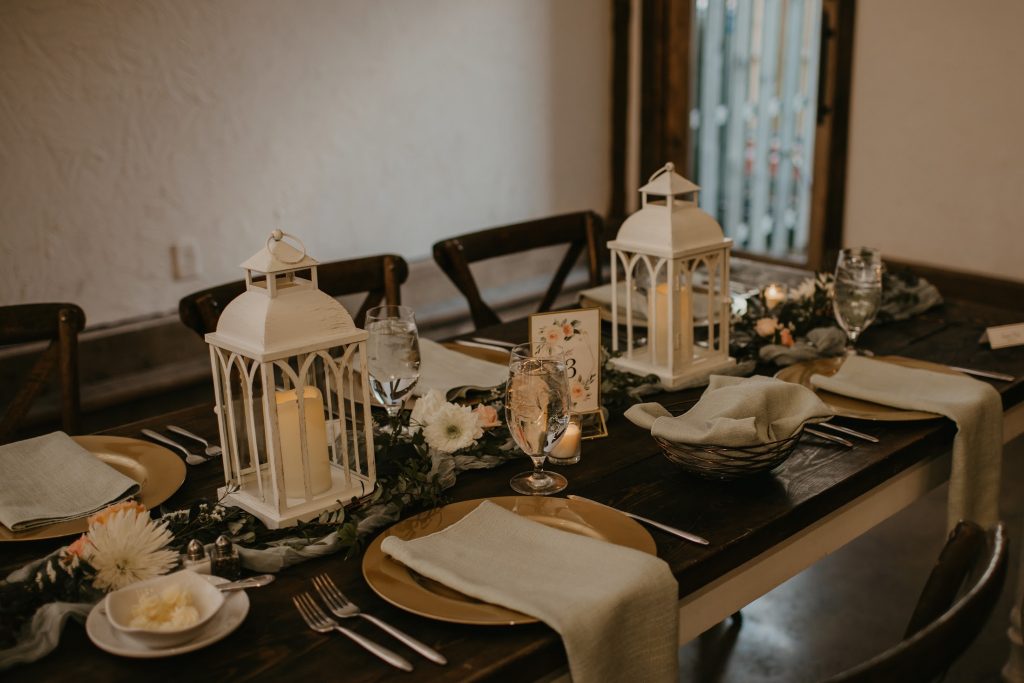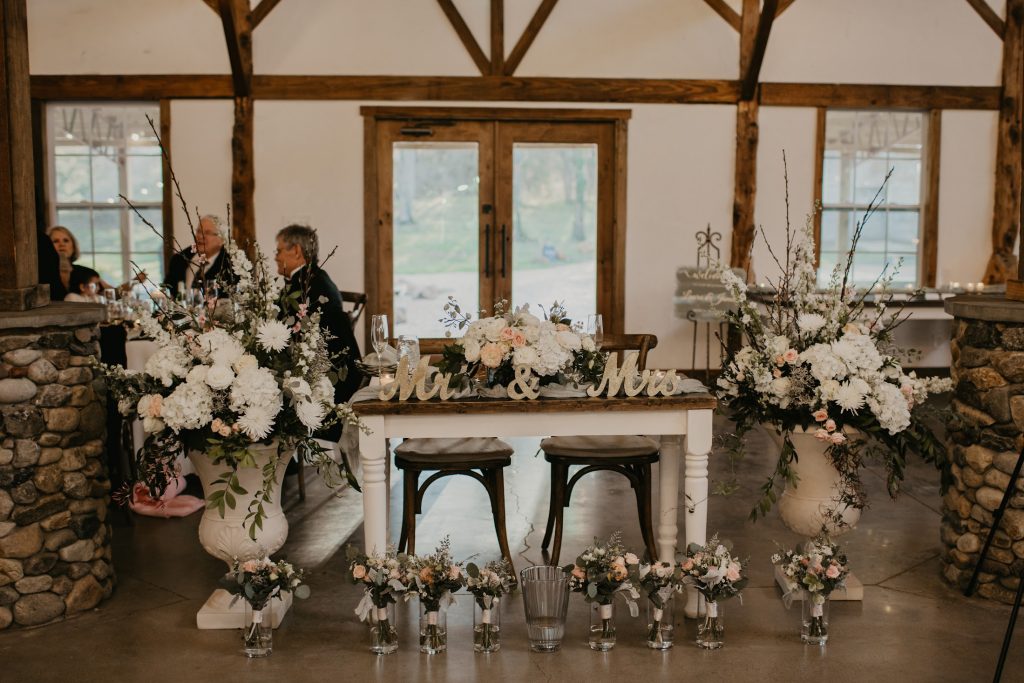 (Please note: Virginia Bride features weddings weekly here on the blog. The featured blog weddings do not necessarily mean they are featured in the print magazine.)
Our real-life Virginia weddings story comes from Laura and Jimmy, a couple who met playing intramural soccer against each other at Montclair State University. "I played soccer at Montclair and Jimmy knew my teammate from working together at the gym. After the intramural game, Jimmy knew he wanted to get to know me better so he asked my teammate for my number so he could reach out to me. Jimmy then became our student athletic trainer during the women's soccer season which meant we got to spend more time together and became good friends."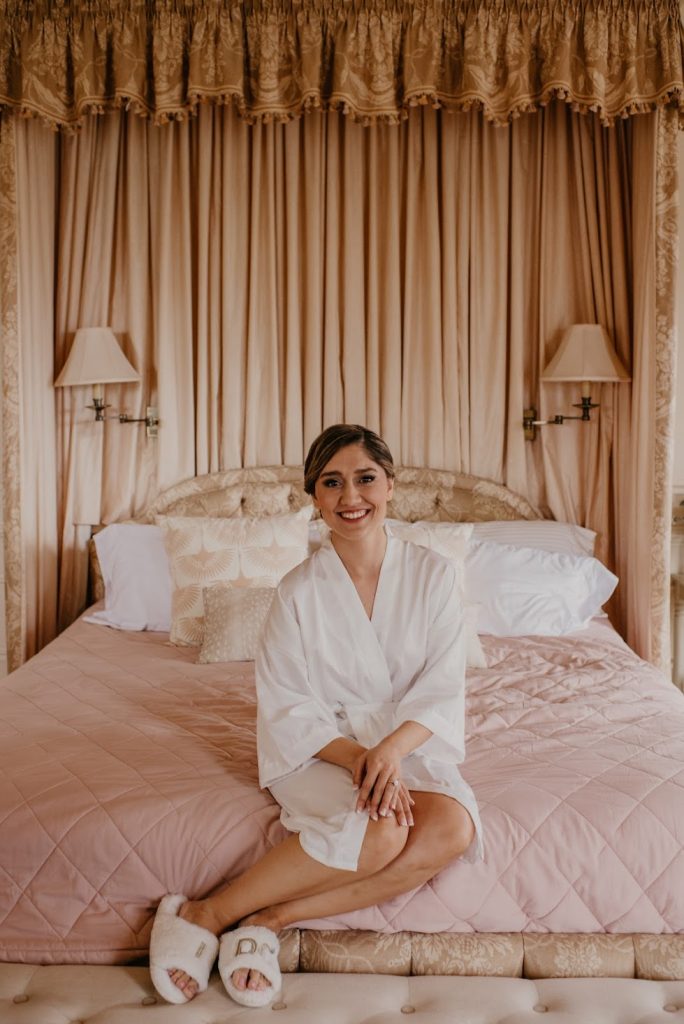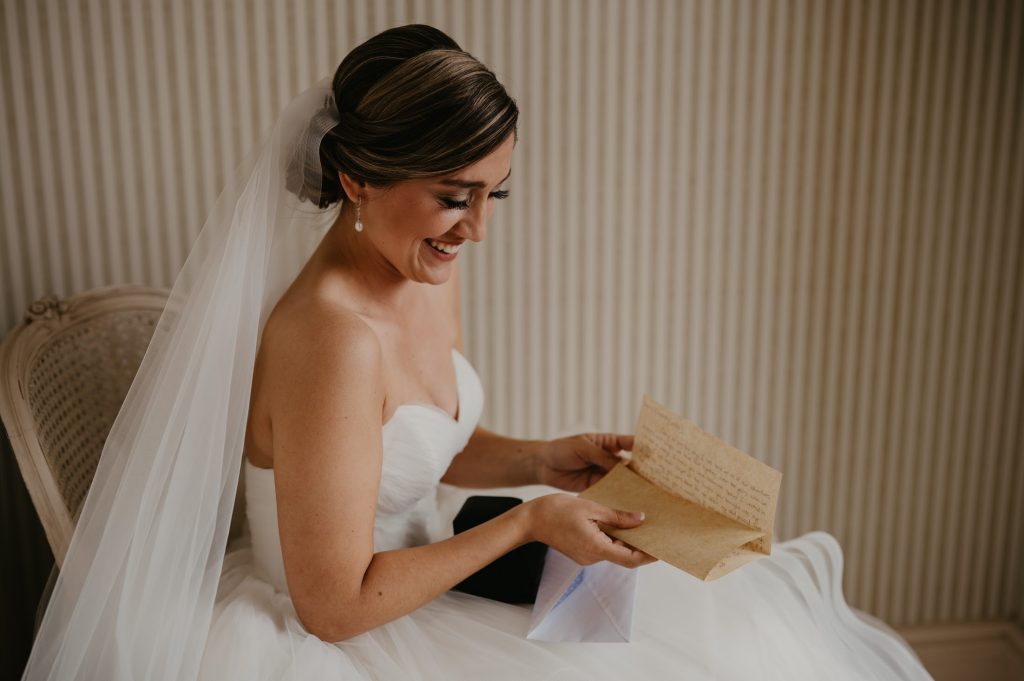 "Jimmy and I went our separate ways after college, but Jimmy used to reach out occasionally to see how myself and family were doing. We reconnected in 2019 and Jimmy came to my apartment where I was living in Pennsylvania. Jimmy was still living in New Jersey. He told me he was outside my apartment so I looked out my window and couldn't see him there. I came down the stairs and saw him knocking on the wrong apartment door. We both started laughing and it was like no time had passed. He surprised me with a rooftop bar in Philadelphia with great food and drinks. After dinner, we went to an Irish bar and continued to reconnect and relive through the years we had gone our own ways. We laughed, we smiled and took lots of photos that night. Jimmy kept telling me how beautiful I looked that night and how lucky he was to be taking me on a date. We had the best time, but the night wasn't over just yet. We then went back to a bar near my apartment that had live music. I dragged Jimmy on the dance floor, and we danced the night away. This was the beginning of forever."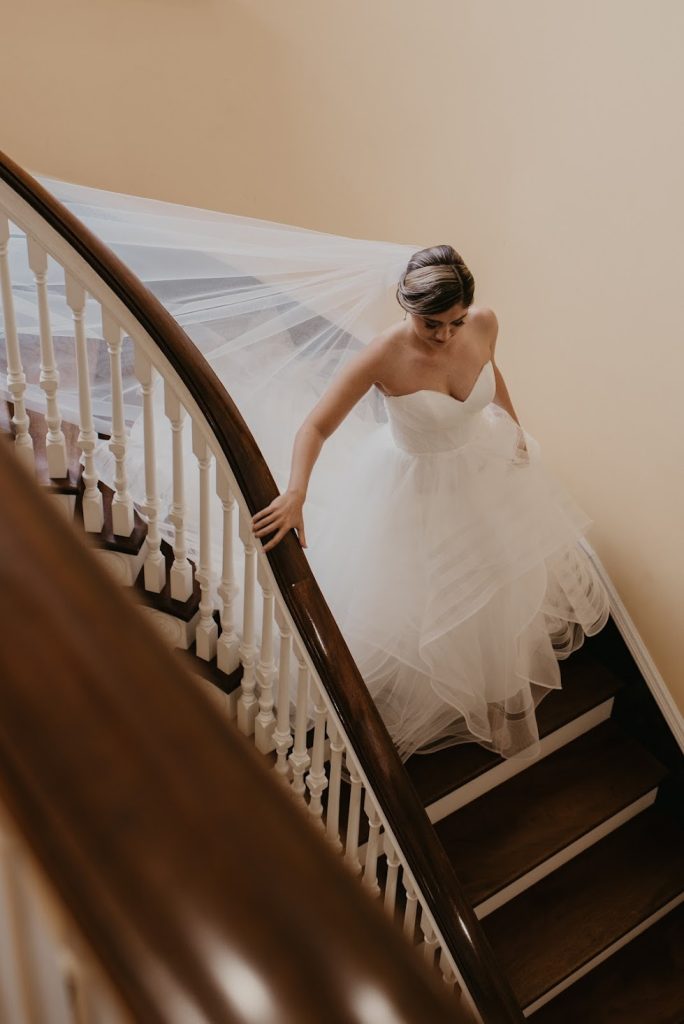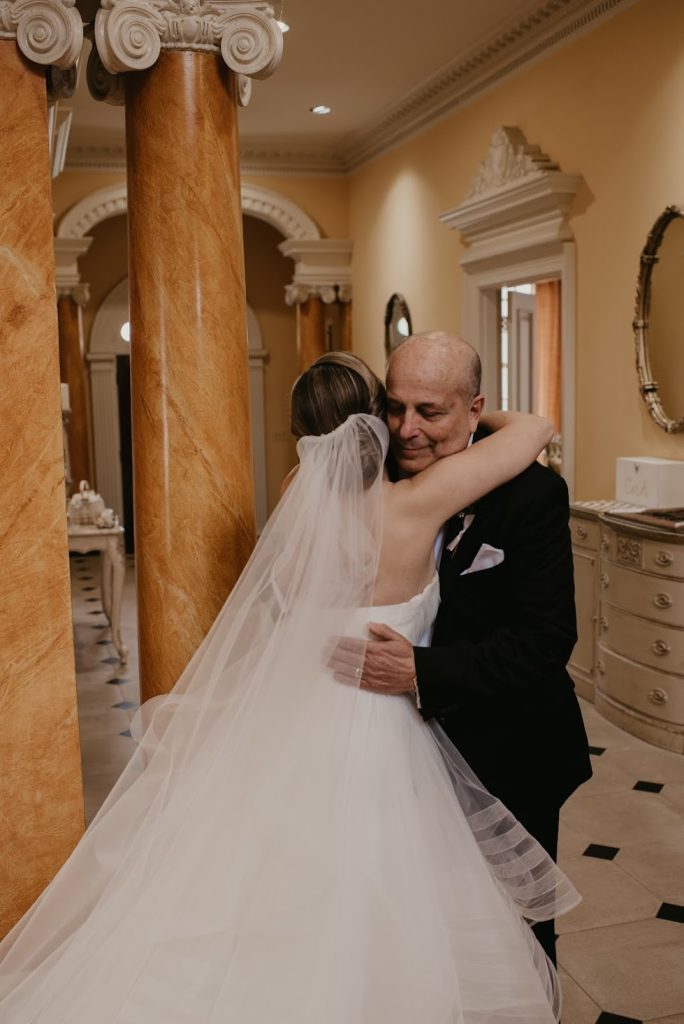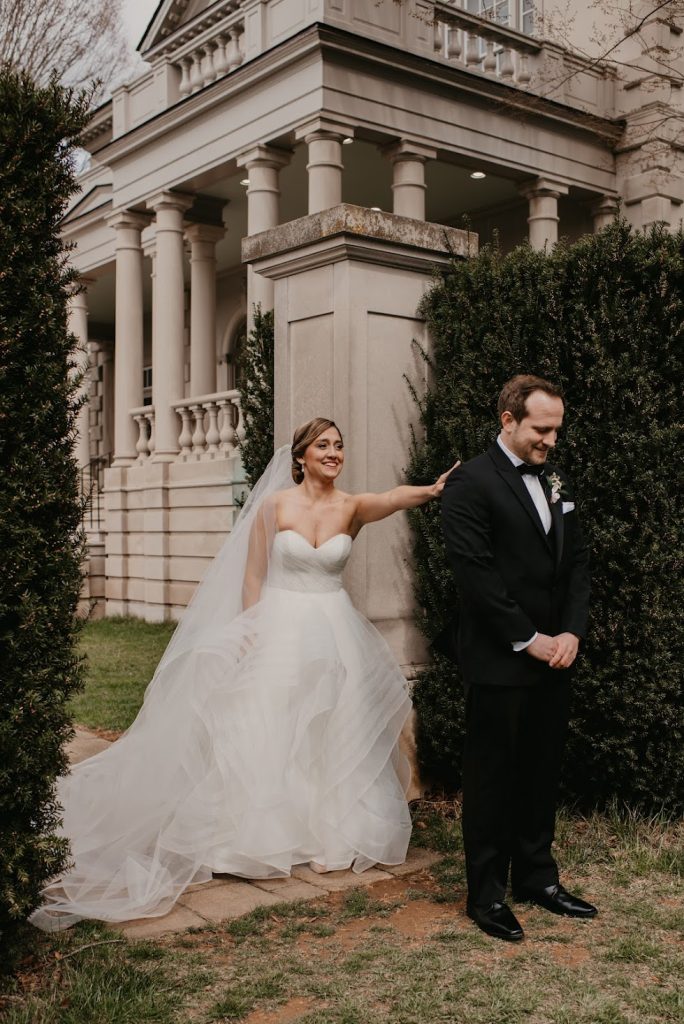 The Scoop
Bride's name, age, job title, company: Laura, 27, Quality Assurance Analyst, Billtrust
Groom's name, age, job title, company: James, 28, Warehouse Associate, Ferguson
Wedding date: March 26, 2022
Number of guests: 105 guests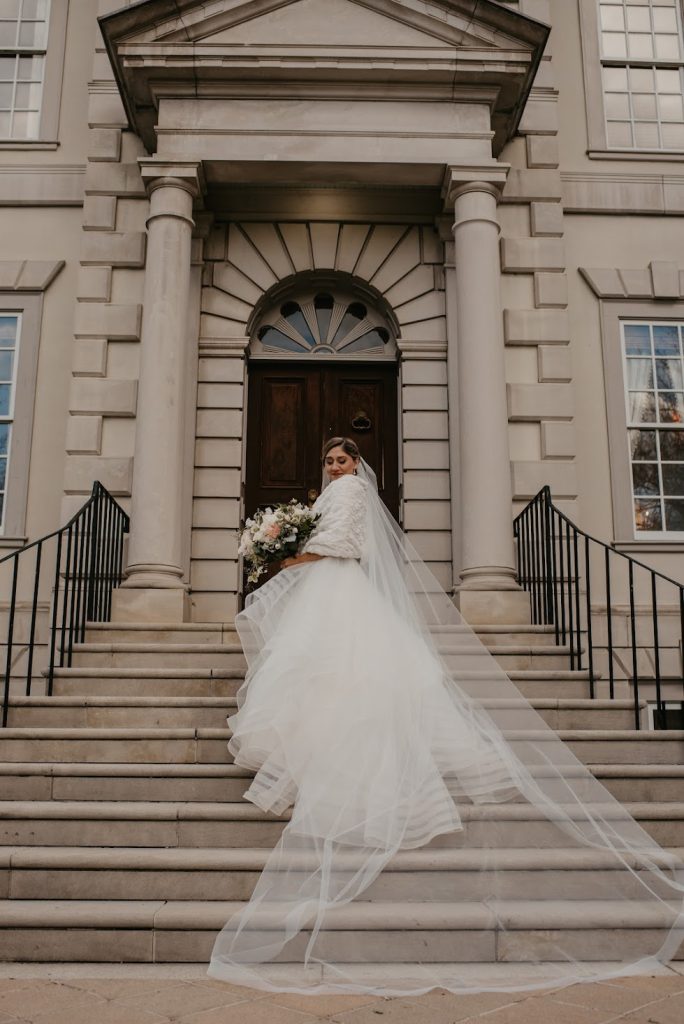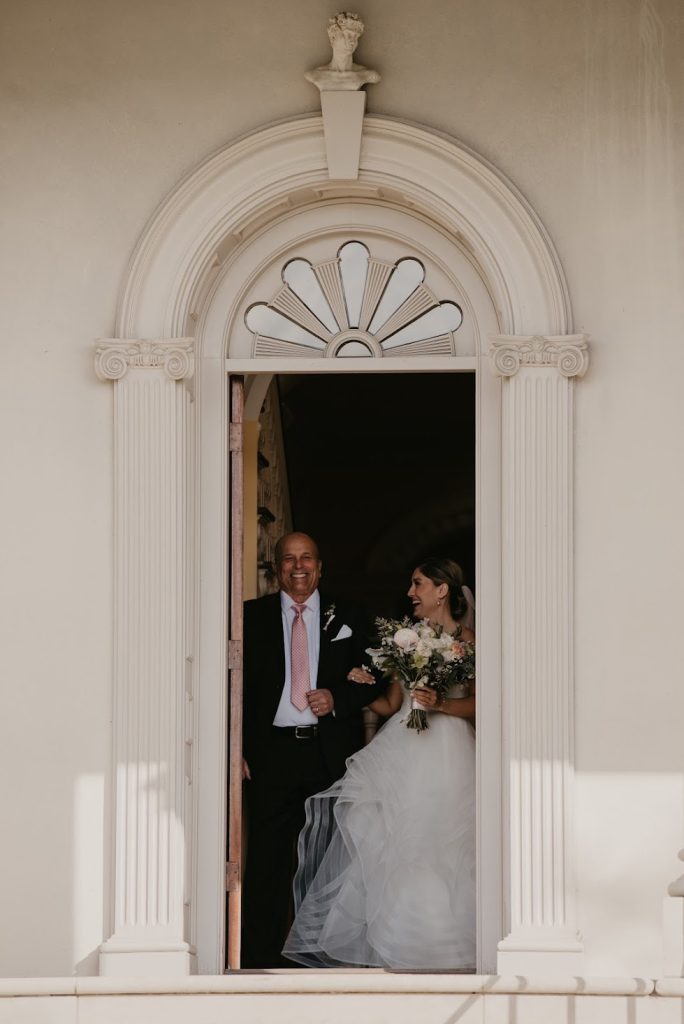 "Jimmy and I had an outdoor ceremony overlooking the blue ridge mountains and were so fortunate that Jimmy's godmother Esther officiated our ceremony. She had a beautiful unforgettable ceremony and allowed us to incorporate a traditional Spanish wedding tradition, 13 coins.
"The exchange of 'arras' or wedding coins is a Spanish wedding tradition, which began sometime in the 11th century. It is tradition that the coins are blessed & gifted to the bride and groom by their sponsors or godparents. The exchange of the 13 gold coins represents one coin for every month of the year plus one for the support of the poor & disenfranchised. Religiously, it is believed that the 13 coins represent Jesus and his 12 apostles. The tradition of exchanging these coins comes from the idea of prosperity…a groom's promise to provide for his family & the bride's trust in the groom's promise for provision. Today it represents their equal commitment to providing for their shared future & prosperity.
"This tradition really meant a lot to Jimmy and I and we were so excited to share it with our friends and family. We kept it a secret from our families and wanted everyone to be surprised. We both felt this was unique and made our wedding ceremony different from others."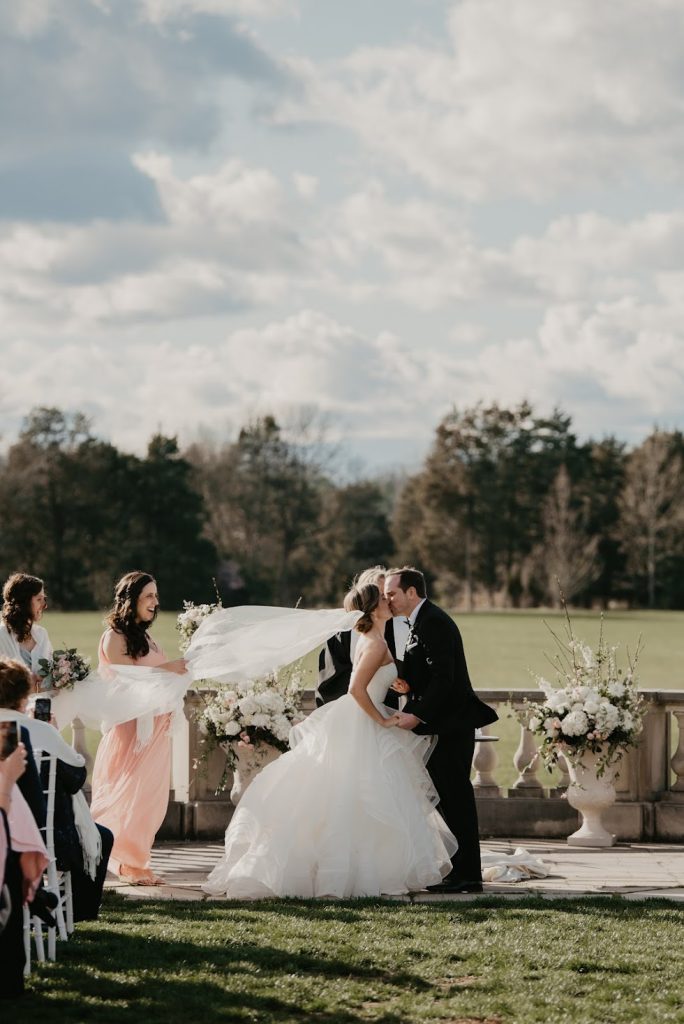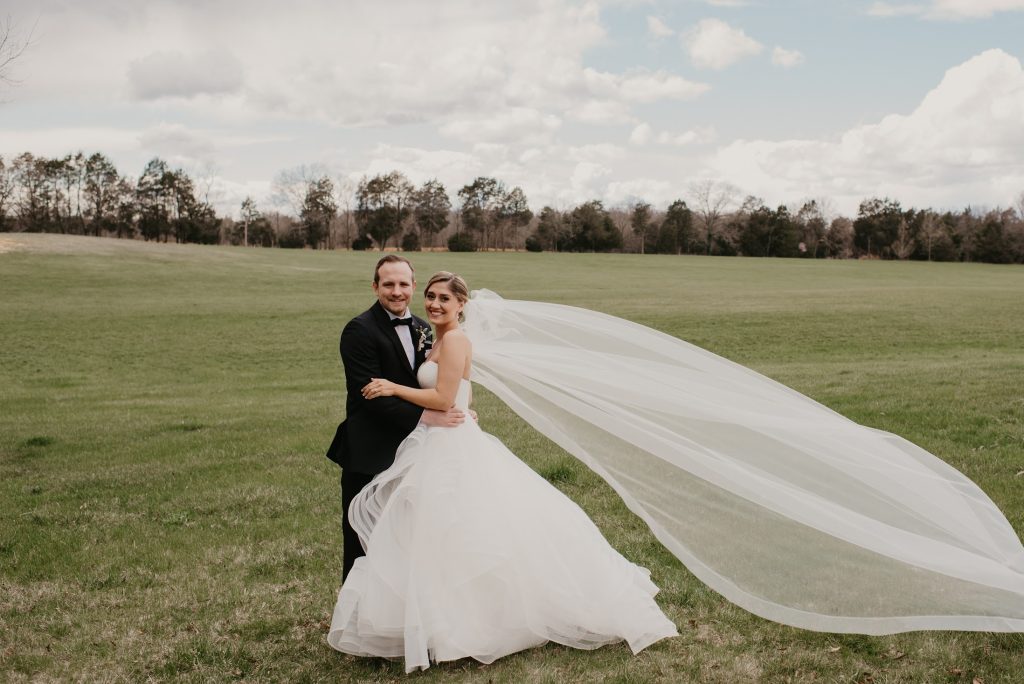 "I would describe my dress as a unique ivory colored ballgown style with a sweetheart neckline. The designer had crisscrossed the bodice of the dress and the skirt was layered with beautiful ribbon edged material.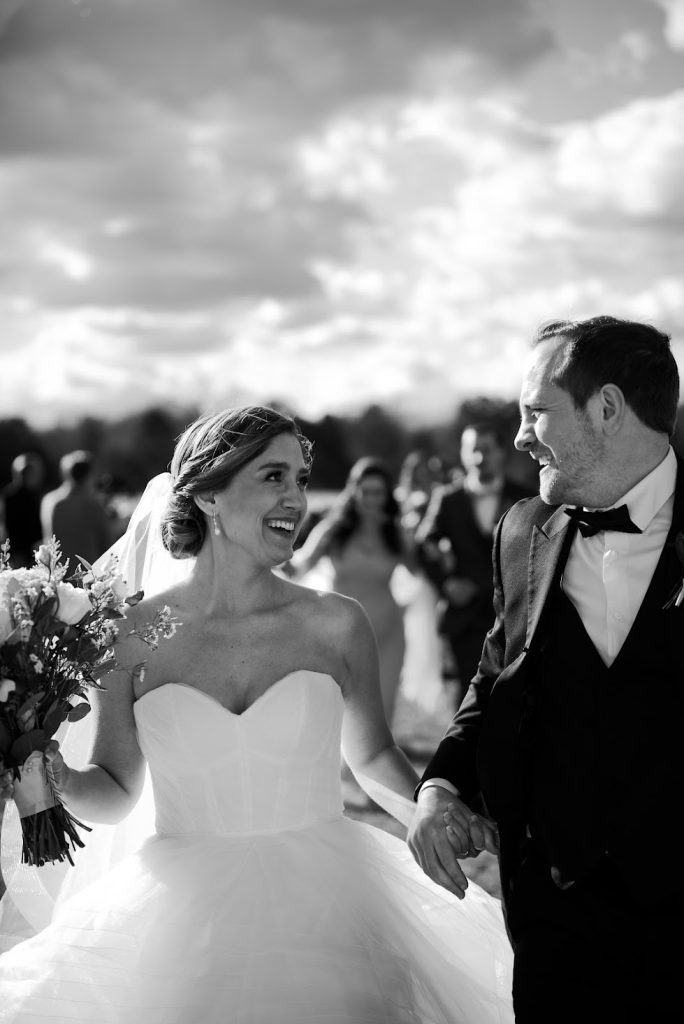 "My cousin Nicole and my sister Emily had the medal of the Immaculate Conception sewn into their wedding dresses, so for my big day, we made it a tradition to have the medal of the Immaculate Conception also sewn into my dress. My Aunt Esther sewed the medallion into my dress prior to walking down the aisle.
"My earrings were custom made from a local jeweler from where we live and were given to me as a surprise by my mom before the wedding. My mom knew I was struggling to find jewelry to match with my dress, so she had earrings custom made for me from the same jeweler who customized my engagement ring and wedding band. It was so special to wear them the day of our wedding because I knew they were given to me from my mom."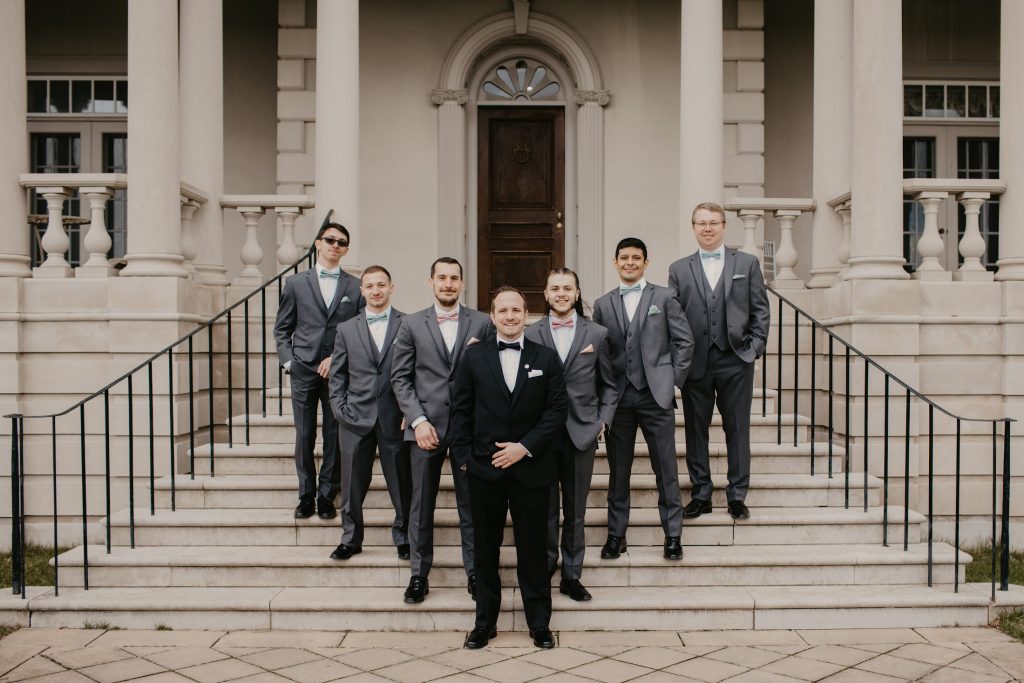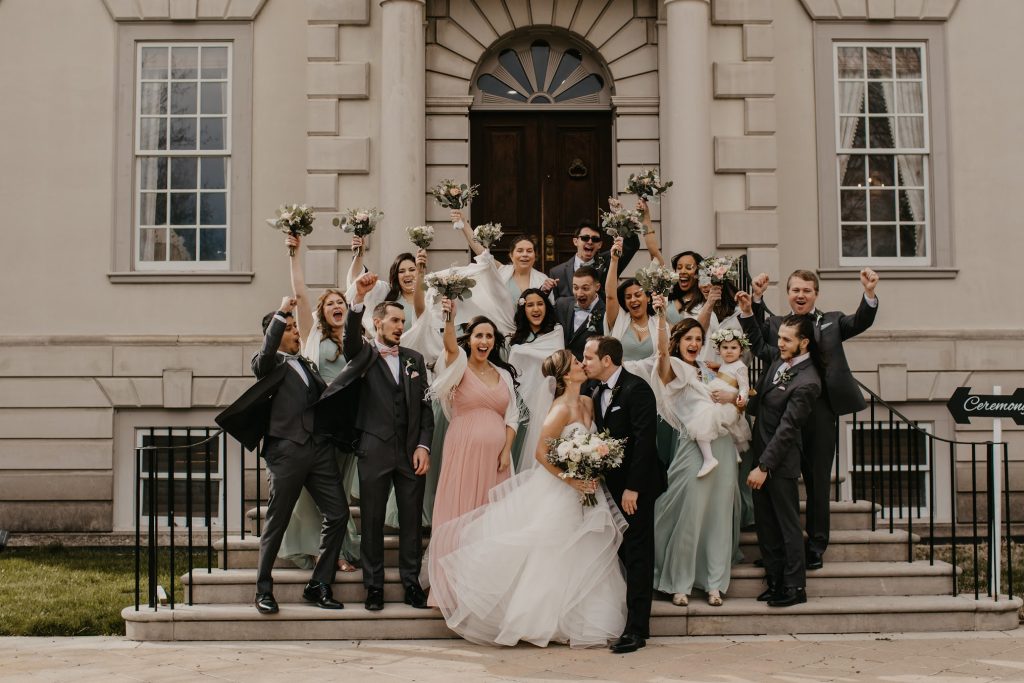 "Blush pink has always been one of my favorite colors and I thought that matched well with Sage Green. Jimmy and I wanted a unique color pallet that we thought hasn't been too common. We both said to each other that we haven't been to a wedding that had sage green and blush pink together, just another touch to make our wedding different from others. "
"On March 26, 2022, errant snow fell like petals from an otherwise bright blue sky. Arriving at the Great Marsh Estate, guests stepped through time entering a glimpse of Virginia steeped in elegance and history.
"The weather cleared just as I walked down the aisle. My flowing white gown glided across the grass, made more beautiful by the venue's breathtaking grounds and the blue ridge mountains shimmering in the distance."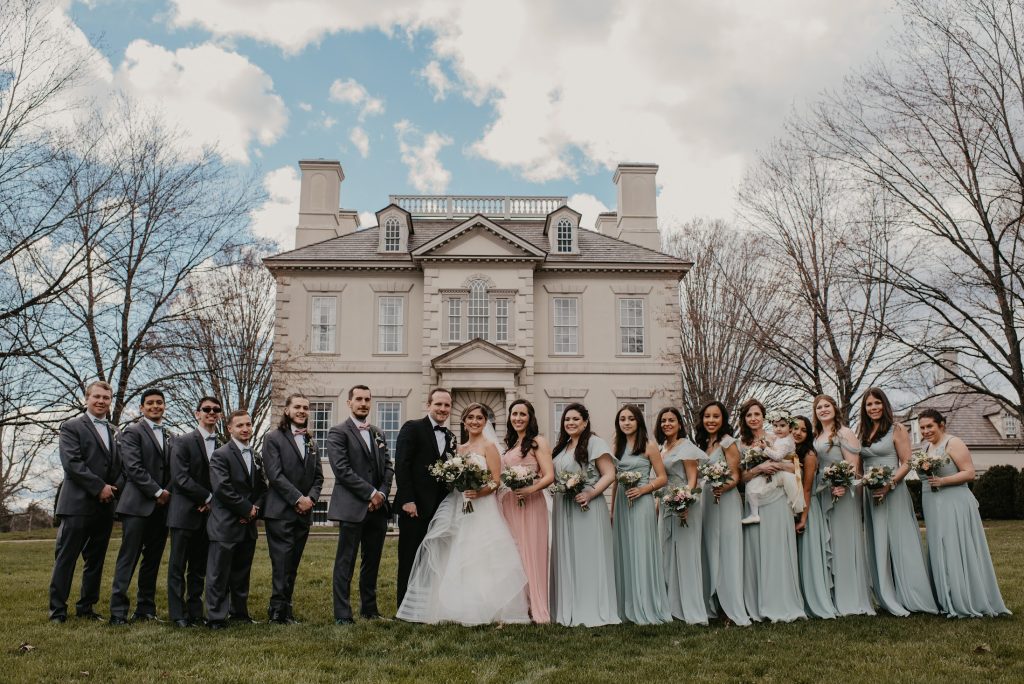 "Rustic grandeur beset every room from the one-of-a-kind mansion to the enchanting barn. The breathtaking venue needed no decorations, the old Virginia architecture and gorgeous acreage created an ambience that is near indescribable.
"This is unquestionably a wedding venue that should be published for all brides to see. Great Marsh Estate was more than we could have dreamt of. Without this venue or our vendors, our day would not have been possible."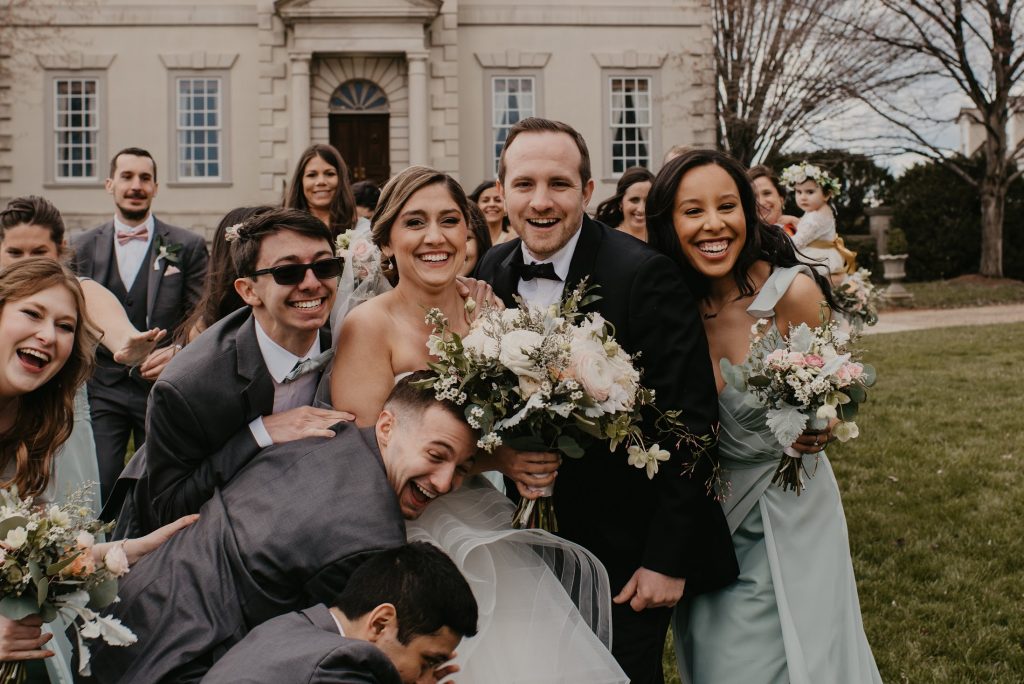 "There was no specific inspiration but as a little girl I have always dreamed of my wedding. I wanted an elegant yet rustic wedding and that's exactly what we had because of our wedding planner, Cinda (White Birch Events). She found our wedding venue for us and she knew it was exactly what we were looking for. Cinda turned our dreams turn into reality. I gave her our vision and she listened. She blew us and our guests away with her talent. Thank you Cinda!"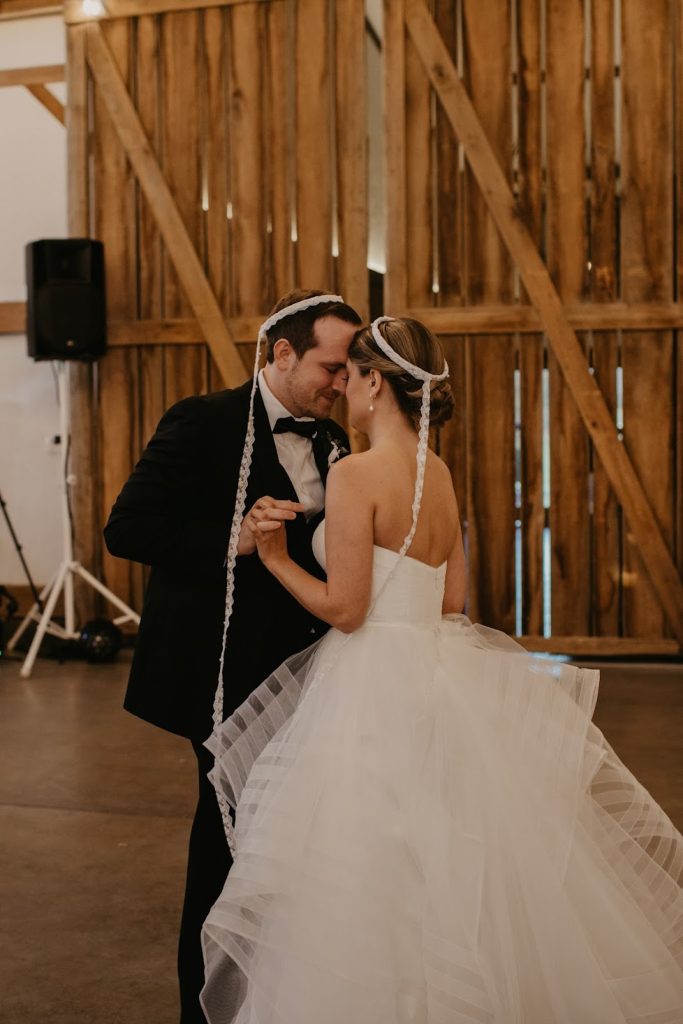 "Our décor was elegant, rustic and modern. The mansion was breathtaking with architecture like we had never seen before. The barn was stunning with beautiful handmade custom wood tables and farm chairs. Our décor was simple yet just enough to make the barn special. We had rustic white lanterns and tall floating votive candles sitting on tree bark bases as centerpieces with greenery and flowers mixed in. In addition to the centerpieces, we had many candles which we really thought really added the elegant touch to the tables. Because the venue was so breathtaking, it made it much easier to choose simple décor."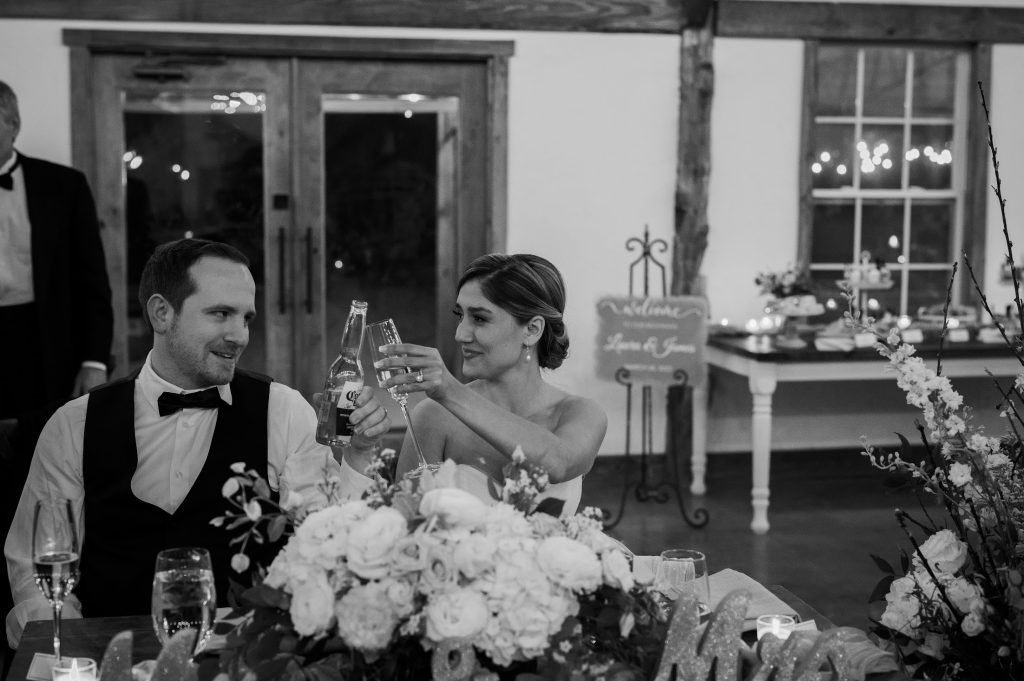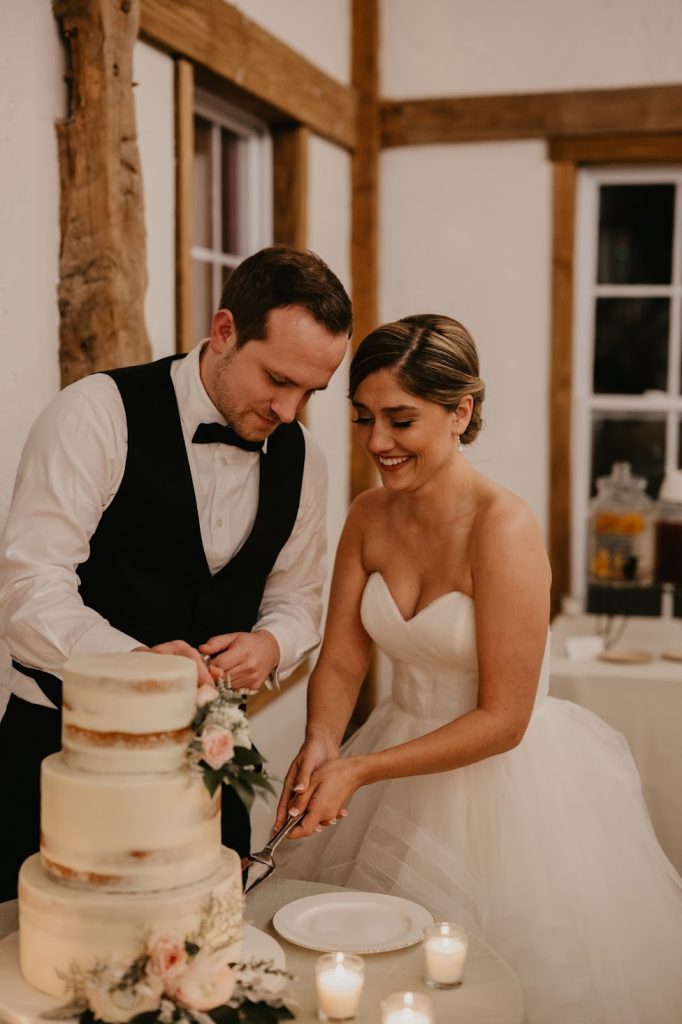 Laura and Jimmy leave us with these thoughts: "Jimmy and I wanted to tell future couples to hire a wedding planner. Jimmy and I enjoyed every second of our day because we didn't have to stress about anything because we knew our wedding planner, Cinda was ready for anything that came her way and was on top of everything. Our day could not have been possible without her. You will save yourself so much stress and anxiety if you hire a wedding planner. Cinda thought of so many little details that we both did not think of. Secondly, if your vendors have worked together, hire them! It made our day that much smoother because the vendors already knew one another, and communication was strong between them.
"Lastly, take a deep breath and take everything in the day of your wedding. We spent time after our ceremony and before our cocktail hour and had just "us time". It was so important because you can easily lose sight of spending time with one another during the night, as silly as that seems. And remember, the day is yours, so put you two first and have the wedding of your dreams!"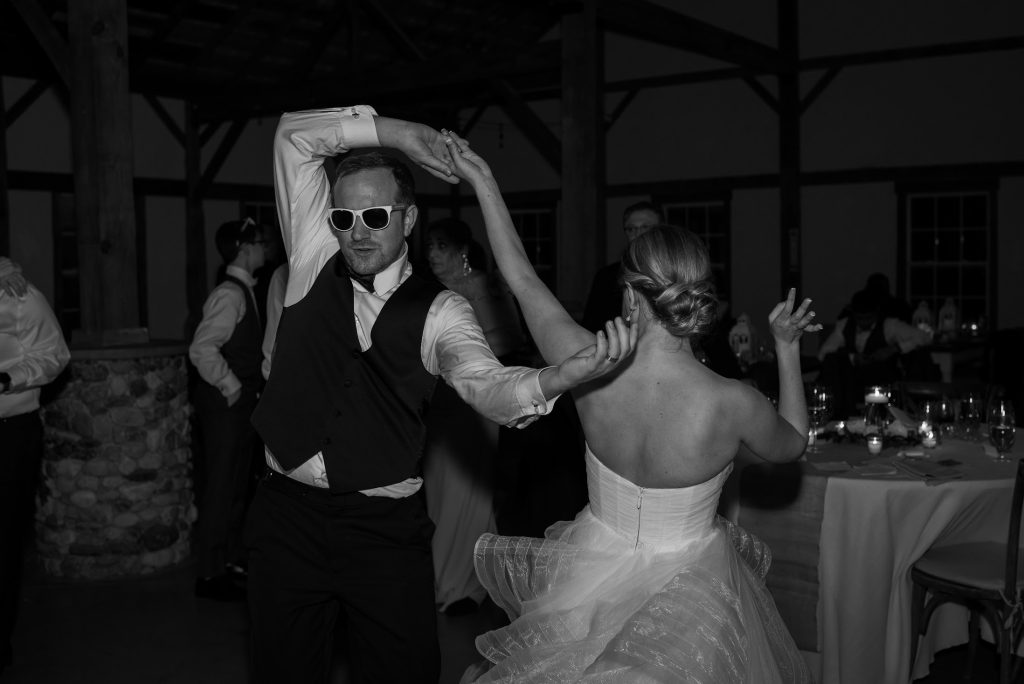 Congratulations to you both!
Vendor Credits
Venue: Great Marsh Estate
Photographer: Kelsey Cuervo Photography
Videographer: Fuse Media Studios
Wedding Consultant: White Birch Events
Officiant: Esther Sieira-Alvarez
Gown: The Little White Dress (Store), Designer: wtoowaters
Veil: Old Towne Bridal and Event Boutique
Shoes: Badgley Mischka
Hair & Makeup: Salon Emage Day Spa
Bridesmaids' dresses: David's Bridal
Formal wear: Men's Wearhouse
Invitations: MarryMePaperBoutique
Flowers: Good Earth Flowers and Events
Catering: Serendipity Catering
Music: DJ Derek Tobler
Cake: Gateau Bakery
Transportation: A&A LimousineWhere did you go for your honeymoon? Didn't go yet, but we're going to Greece!