BRIDE: Joelle Leeana Henry, 23, U.S. Army Officer
GROOM: Brienno Angelo Marco Illari, 23, U.S. Army Officer
DATE: September 7, 2019
LOCATION: 718 Venue
NUMBER OF GUESTS: 50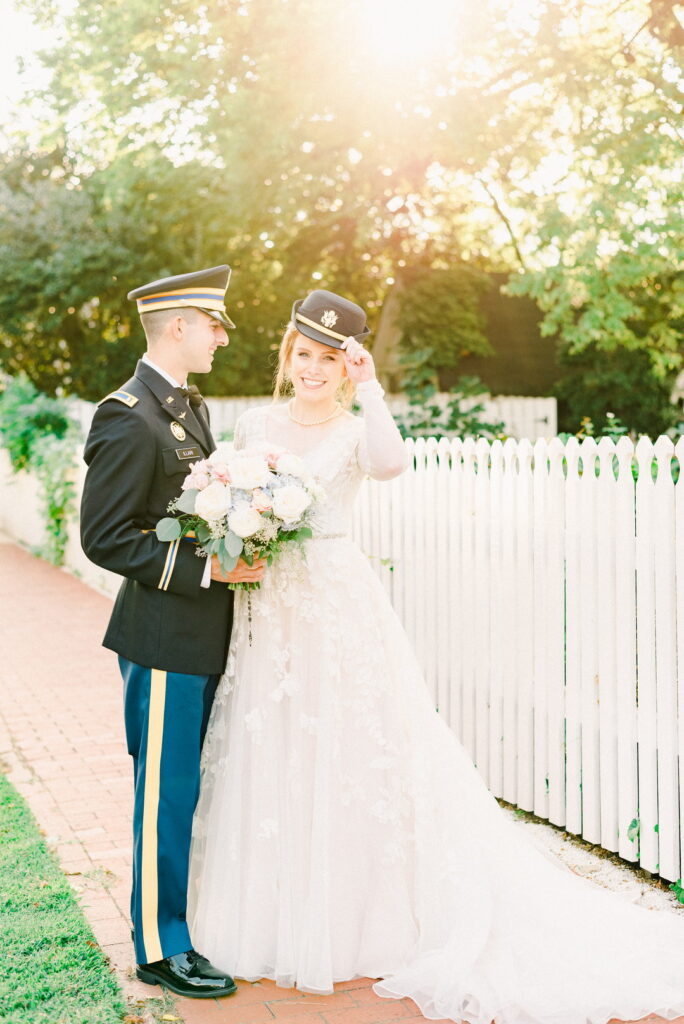 In early September last year, this happy couple tied the knot after they'd met in college, knowing right away that they were meant to be. Their relationship began a little unconventionally, though, which just adds to the charm of their story and the beauty of their special day.
Joelle was a sophomore at Virginia Military Institute while Brienno was a junior. The two had connected via social media, but never in person until Brienno added his Snapchat details to his Facebook profile. The two chatted back and forth for quite some time, with Brienno finally asking her for her number.
Joelle & Brienno started hanging out on the weekends, on the stoop after TAPS, and basically any other time they could get some time together. When they went on their first date, Brienno made a mess of himself with saucy Buffalo wings, and Joelle knew he was different – he was special.
The couple had a beautifully elegant, but simple ceremony and reception. "I ended up working with pale colors and pops of greenery, everything was down to earth. We chose it because we are very low-key people and wanted to keep things minimalistic and the colors were very subtle, just like the 2 of us."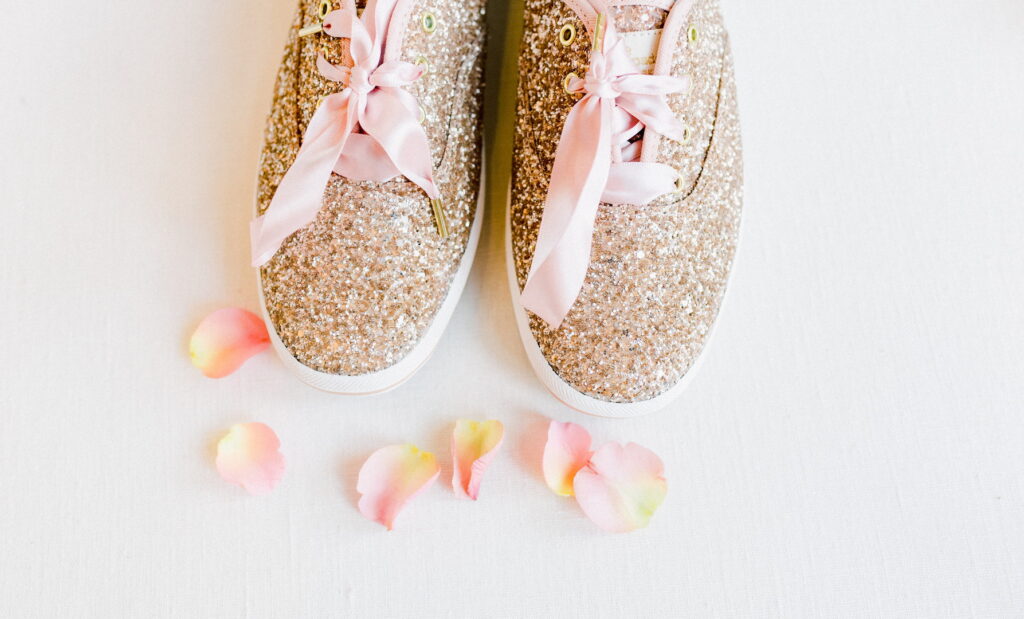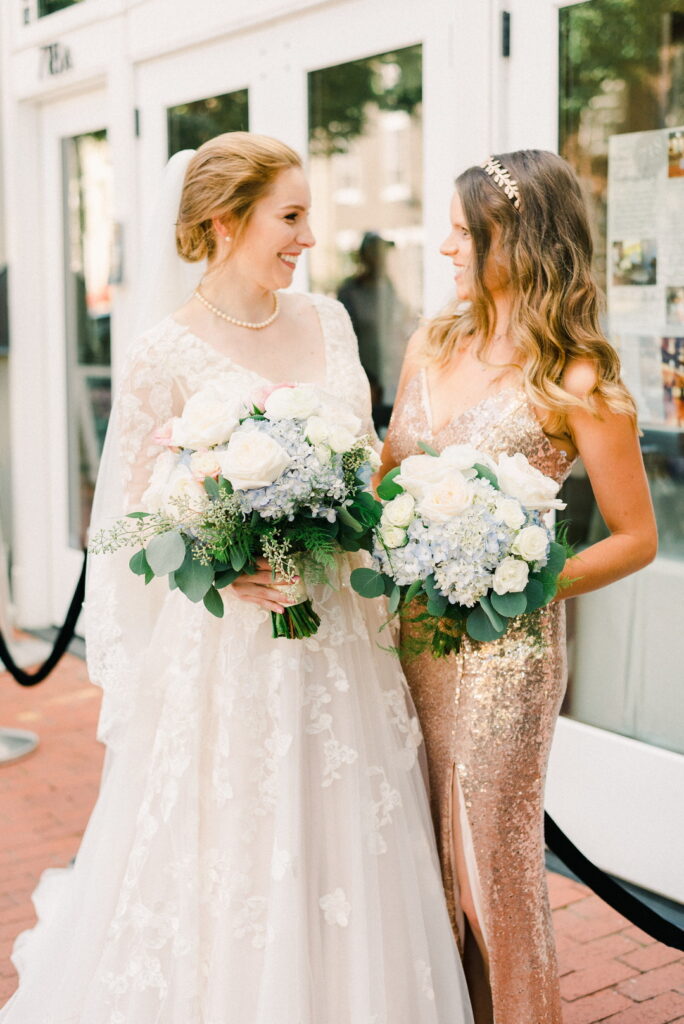 As Joelle describes their wedding, words like "sentimental" and "sweet" come to mind, mingled with ties to their military careers and love of family. Brienno did misplace a part of his uniform and the couple had to search downtown Fredericksburg to find it for the reception, though.
Their cake was a three-tiered offering with a waterfall of flowers, which they cut with an Army saber.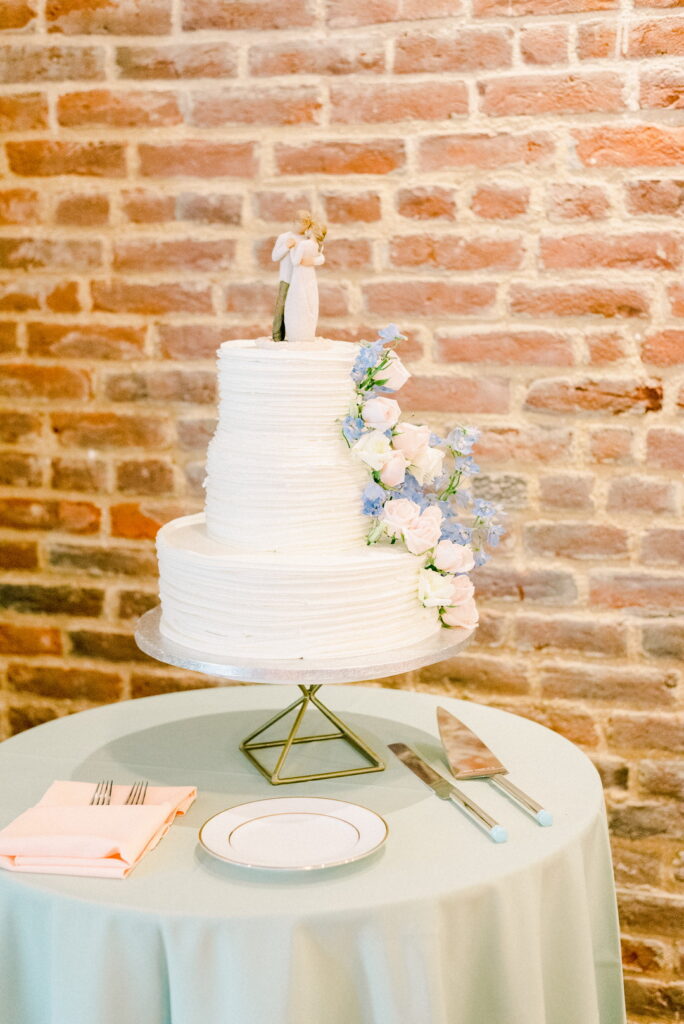 Joelle's long-sleeve, A-line dress from David's Bridal was complemented by a cathedral-length veil she discovered online while looking for the perfect pairing. She wore pearl earrings and necklace, and for a fun twist, she sported some rose-gold, Kate Spade Keds. Brienno, of course, wore his Army Service Uniform.
The reception area was set up in a U-shape for intimacy while allowing for a dance floor in the middle that everyone could enjoy after the cocktail hour when the couple arrived from photo taking.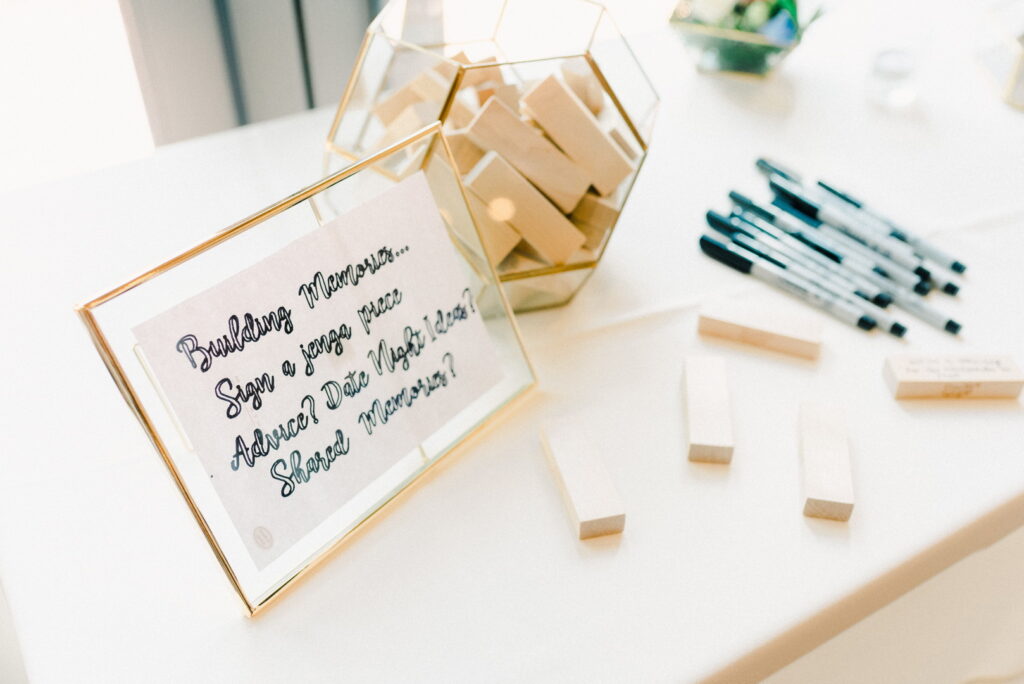 Centerpieces featured gold terrariums filled with flowers and greenery, while the white plates accented with gold were accompanied by
homemade wine glasses and hand-written notes for the guests. The couple loved having a small guest list. "It felt like a big family dinner."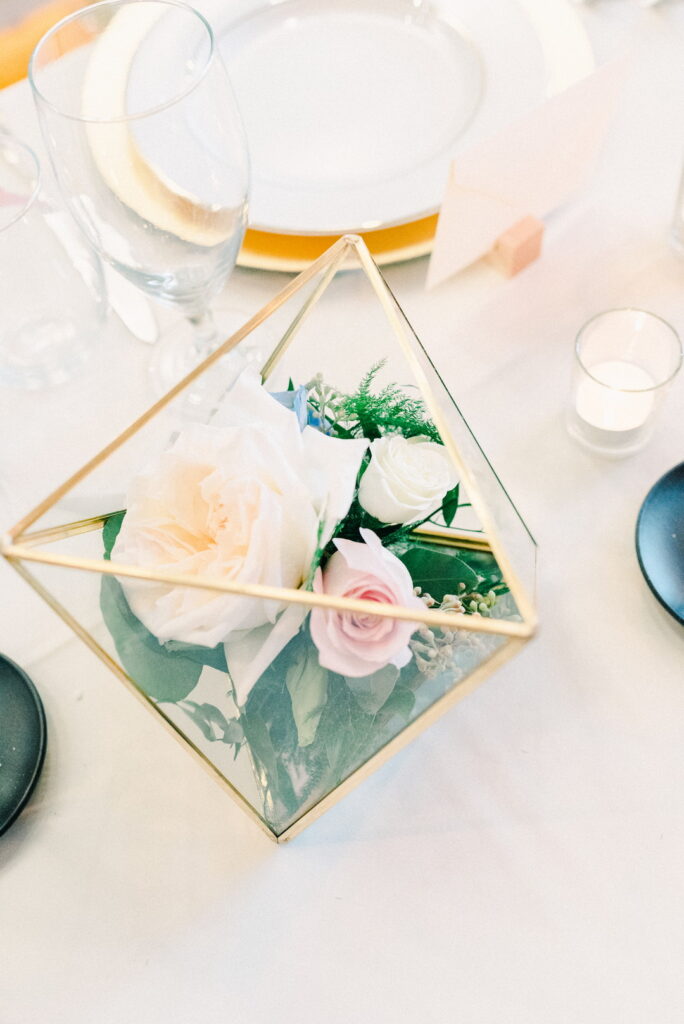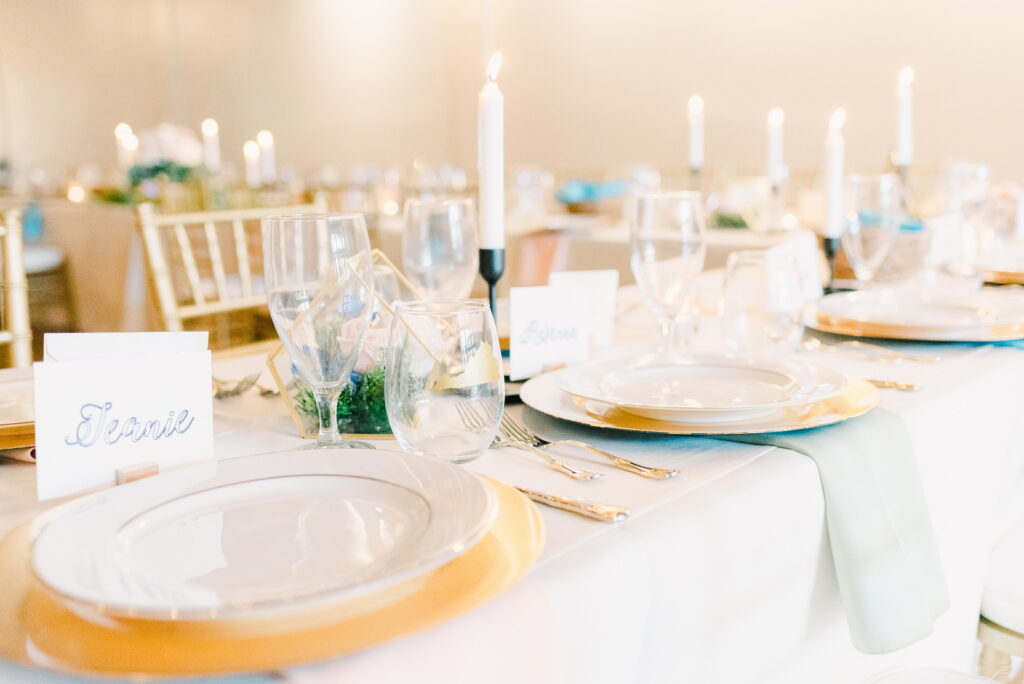 After exiting under glow sticks, Joelle & Brienno hurried off to Disney World for Joelle's first visit there and a wonderful honeymoon filled with fun and romance.
CEREMONY SITE: St. Patrick's Catholic Church
RECEPTION SITE: 718 Venue
PHOTOGRAPHY: Cori Nunez 443-852-0545
CONSULTANT: Meg Flores 571-255-0651
OFFICIANT: Father Fimian
GOWN: David's Bridal
VEIL: Online
SHOES: Kate Spade Keds
HAIR: Ulta
MAKEUP: Ulta
BRIDESMAID DRESSES: Ross
FORMALWEAR: Macy's
INVITATIONS: Etsy
FLOWERS: Westwood Florist
CATERING: Mission BBQ
ENTERTAINMENT: Alex Schmidt
CAKE: Publix
FAVORS: Wine glasses
HONEYMOON: Disney World