By: Rita Pike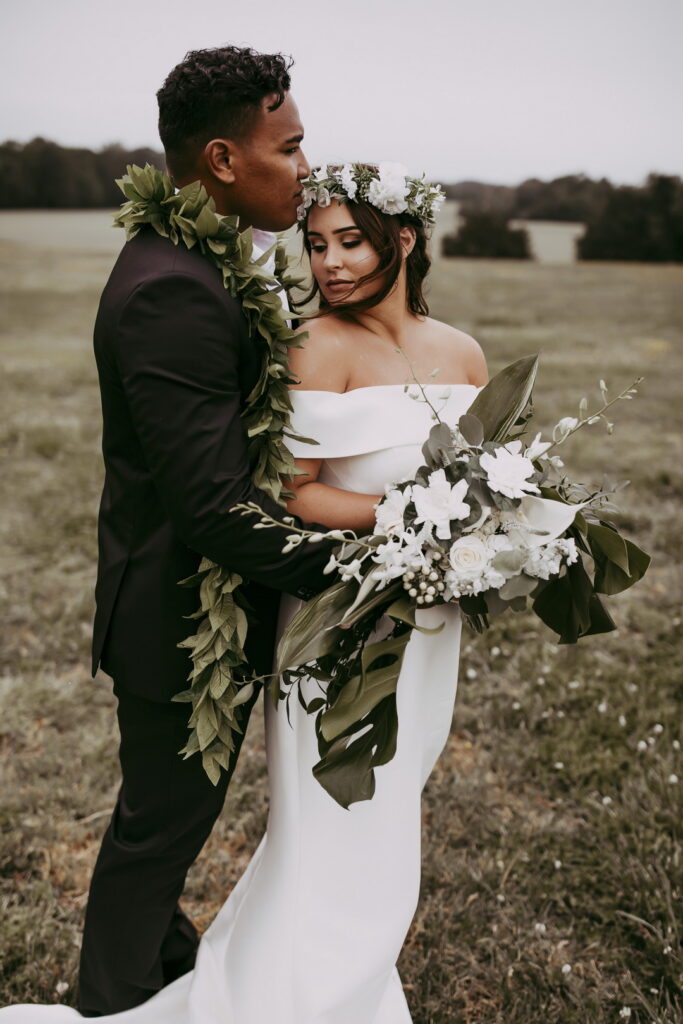 The Scoop:
BRIDE: Danielle Jayden Sheridan, 20, Sales Rep for River Pools and Spas
GROOM: Tevita Penisimani To'ia, 26, Service department for River Pools and Spas
DATE: May 24, 2020
LOCATION: Private estate in Heathsville, VA
NUMBER OF GUESTS: 32
Danielle and Tevita met on their college campus at BYU-Hawaii, at a church activity. Their joyful dating relationship led to Tevita proposing to Danielle sometime later when they were visiting Danielle's parents. At sunset, while they lounged on the dock at Danielle's parents' home, Tevita popped the question.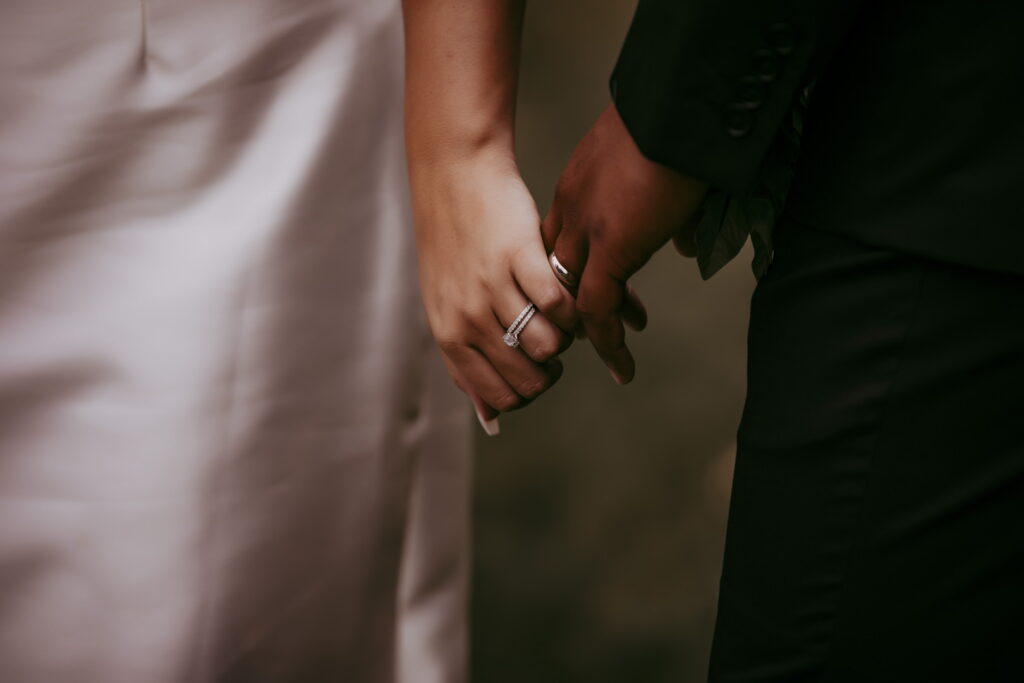 Danielle did much of the planning for the wedding herself, along with her two cousins, who were also her maids of honor. "They both recently got married and helped me a ton. We made multiple Pinterest boards which was a great way to organize the planning."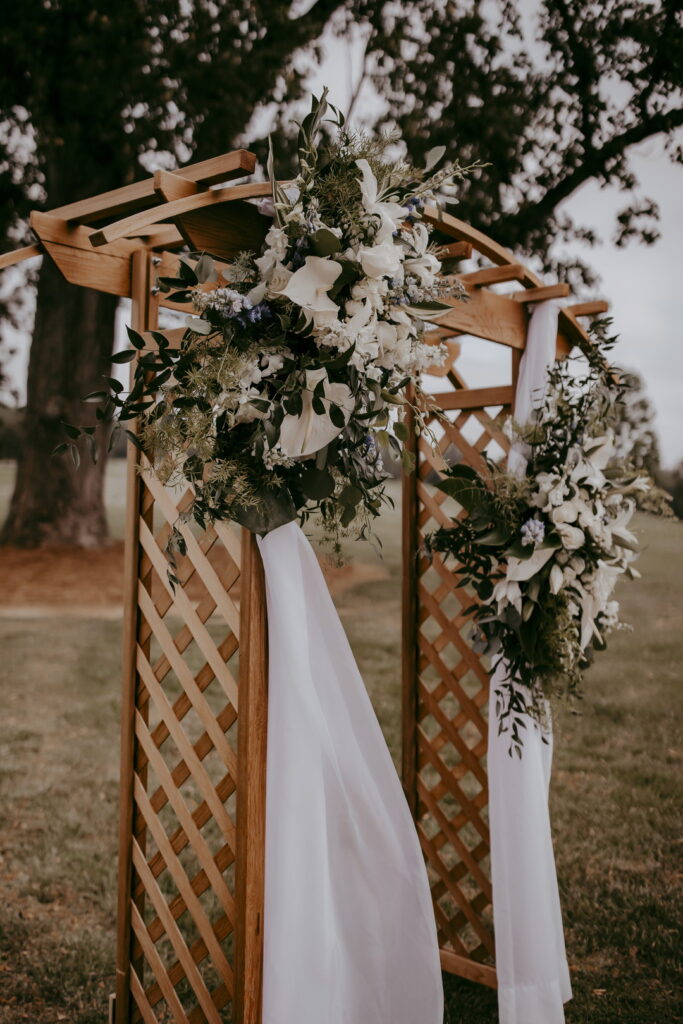 Because of their home together in Oahu, Hawaii, where they really got to know each other, spend time together, and now live, Danielle and Tevita opted to theme their wedding with a beautiful dusty blue, cream white, and palm leaf green.
Their other cultural connection outside of Virginia is Tevita's family, who is Tongan. "He was born and raised on a small island 1,480 miles from New Zealand. This country is known as the Kingdom of Tonga. We wanted to embrace the Polynesian cultures that we both loved, so we did just that! Tevita wore a traditional leaf neck ornament to get married in. And I wore a traditional Haku, a headpiece adorned with flowers from the islands. I also went barefoot, which is very "Hawaii" of me. There were many other tributes to the Polynesian background, such as Tevita doing a tribal fire knife dance at the reception."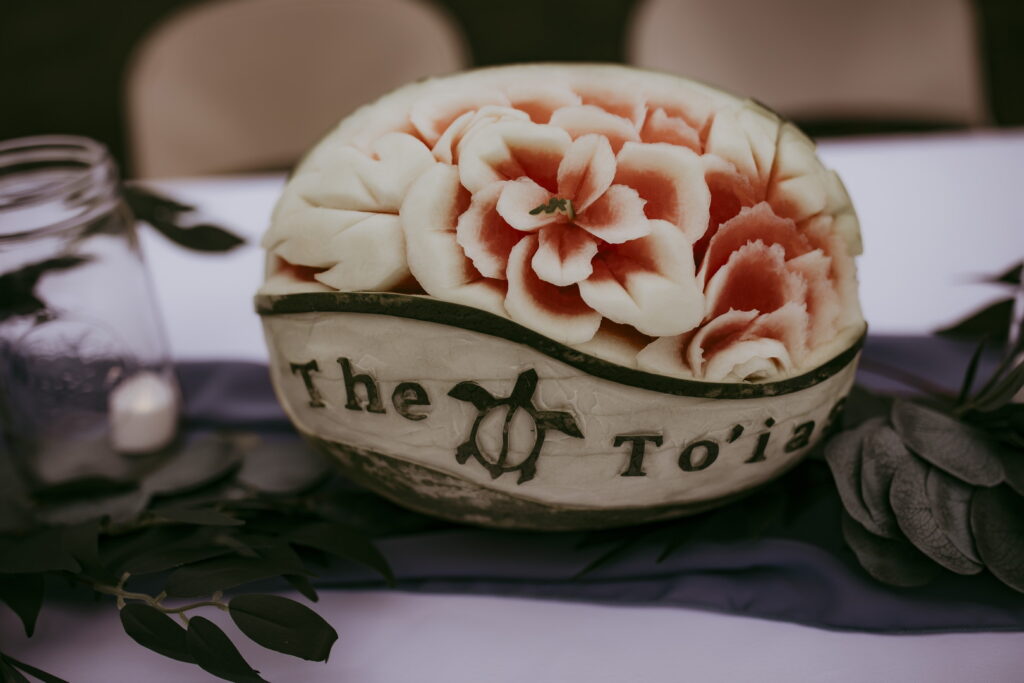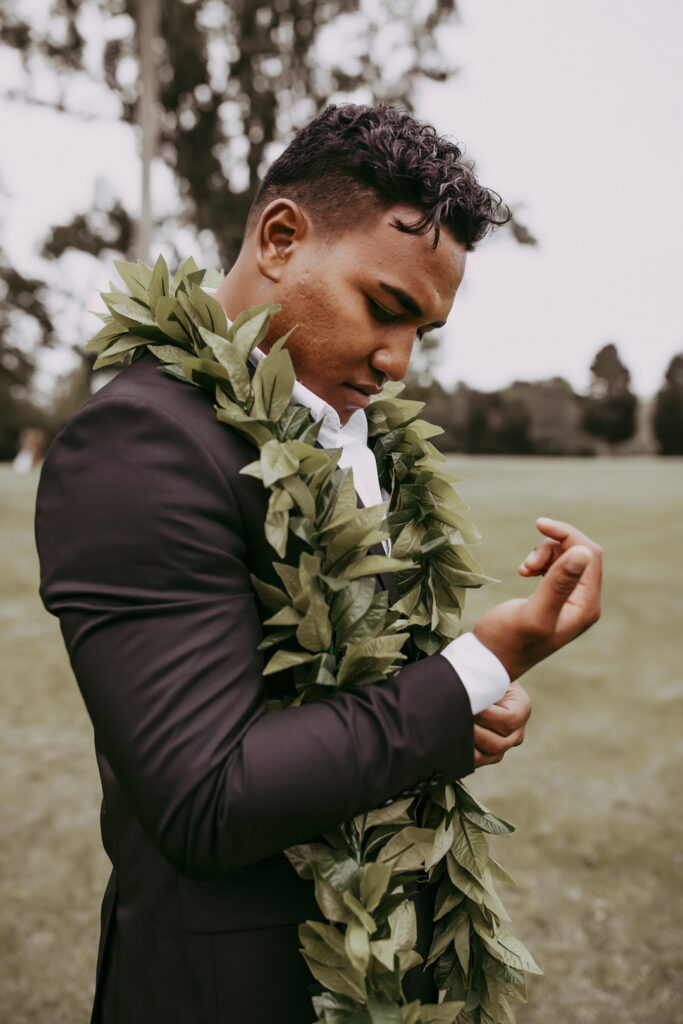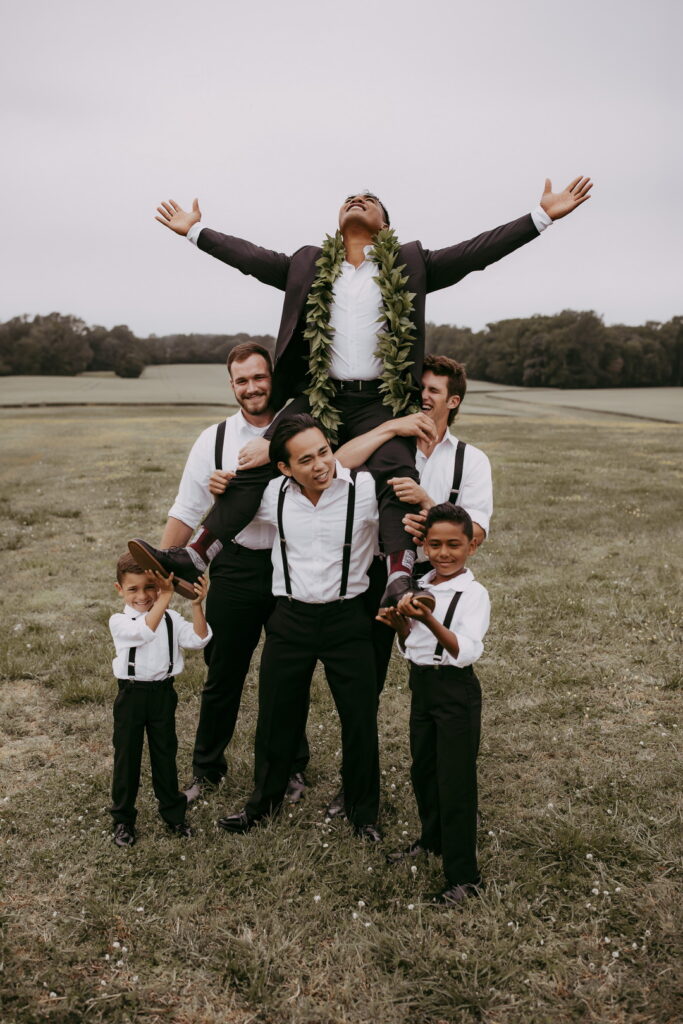 Along with Danielle's traditional Haku, she wore an off-the-shoulder Mikado Trumpet dress in Ivory, from David's Bridal. "My dress was purchased online from David's Bridal, due to the fact that no dress shops were open during that phase of the pandemic. I bought several online to see what would fit. I have no regrets doing it this way."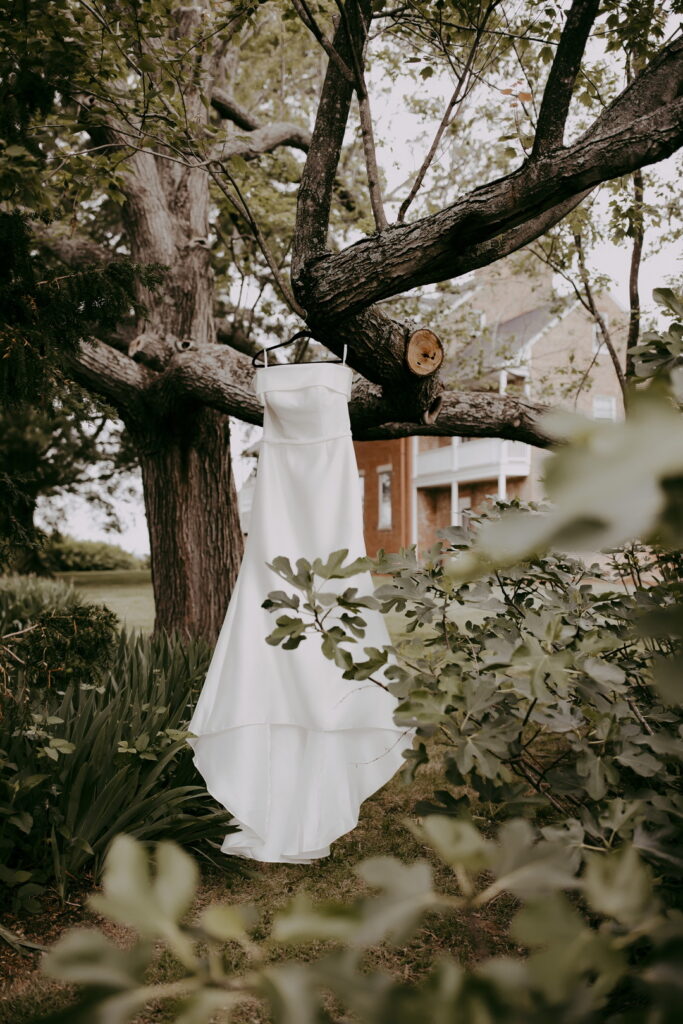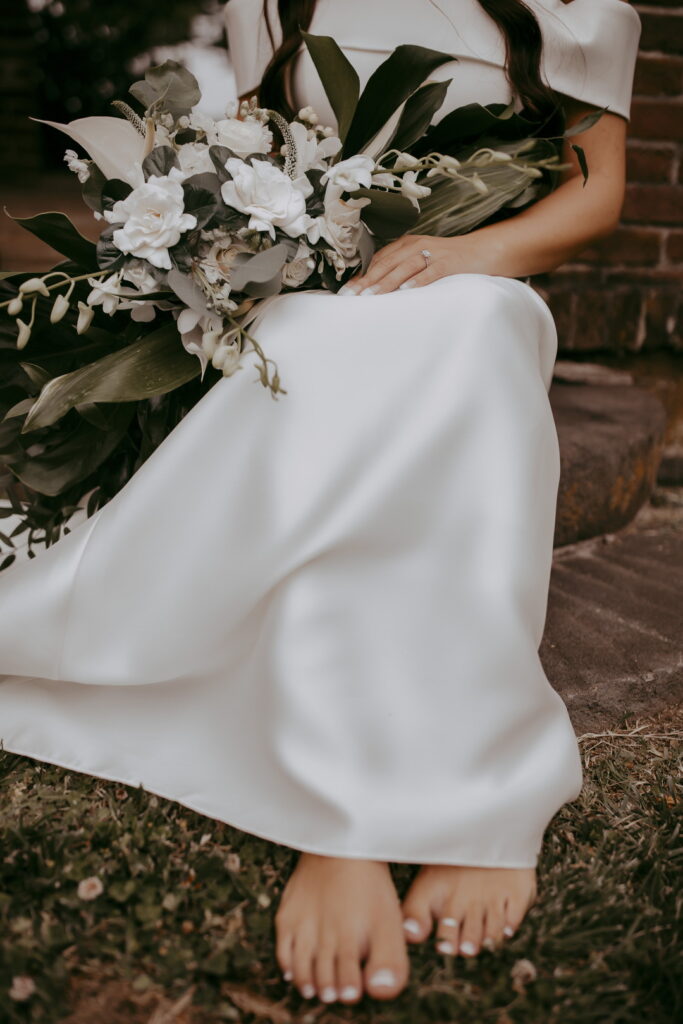 Danielle's bouquet also reflected the Polynesian islands with several flowers from the islands, along with some palm leaves popping out in those stunning, earthy greens.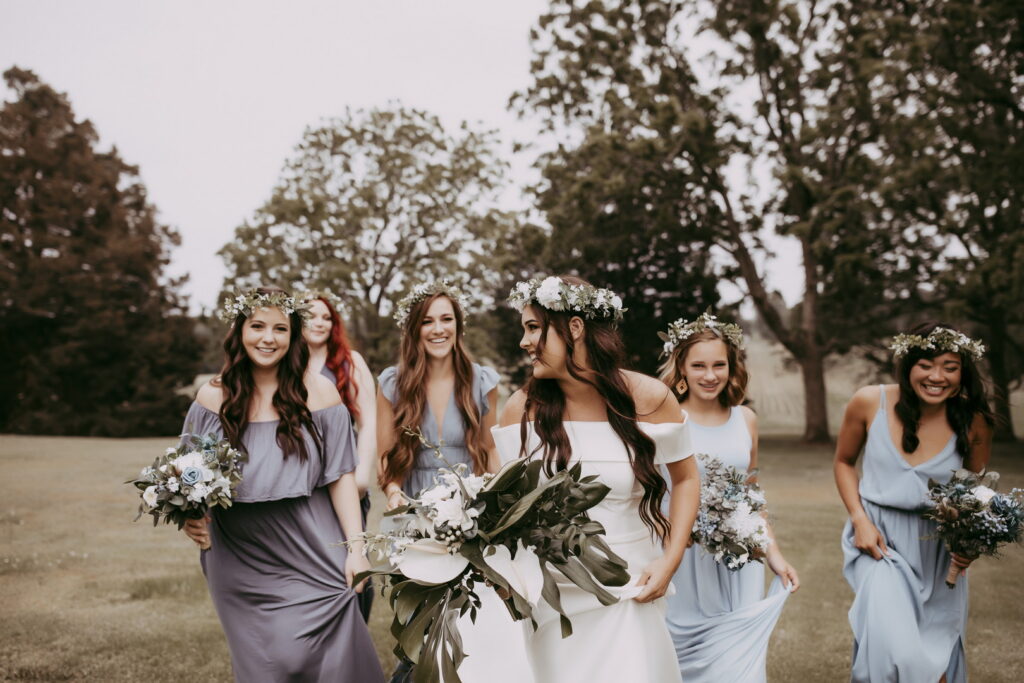 There were five bridesmaids for their special day, each wearing long dresses they chose in dusty blue. The groom and groomsmen wore black pants, white long-sleeved shirts with the sleeves rolled up, and black suspenders to match the dressy-casual, Polynesian feel of the day.
The wedding took place outside a brick mansion in Heathsville, VA. The mansion was built in the 1700s, set on more than a hundred acres of stunning land. The day for the wedding was perfect with light cloud coverage, keeping the heat at bay and sunshine out of the eyes.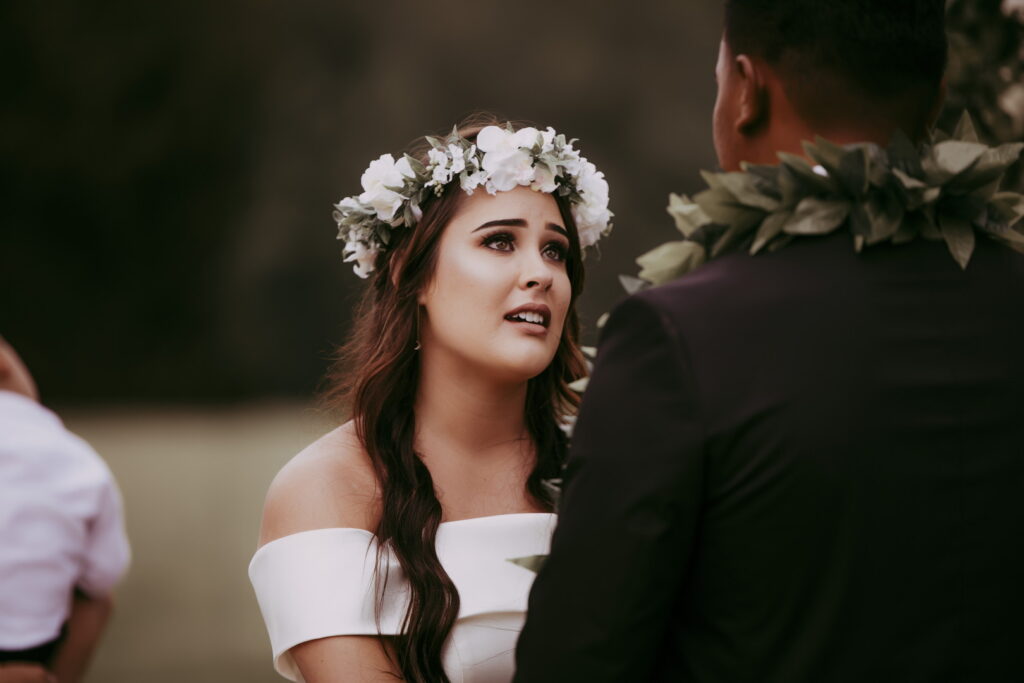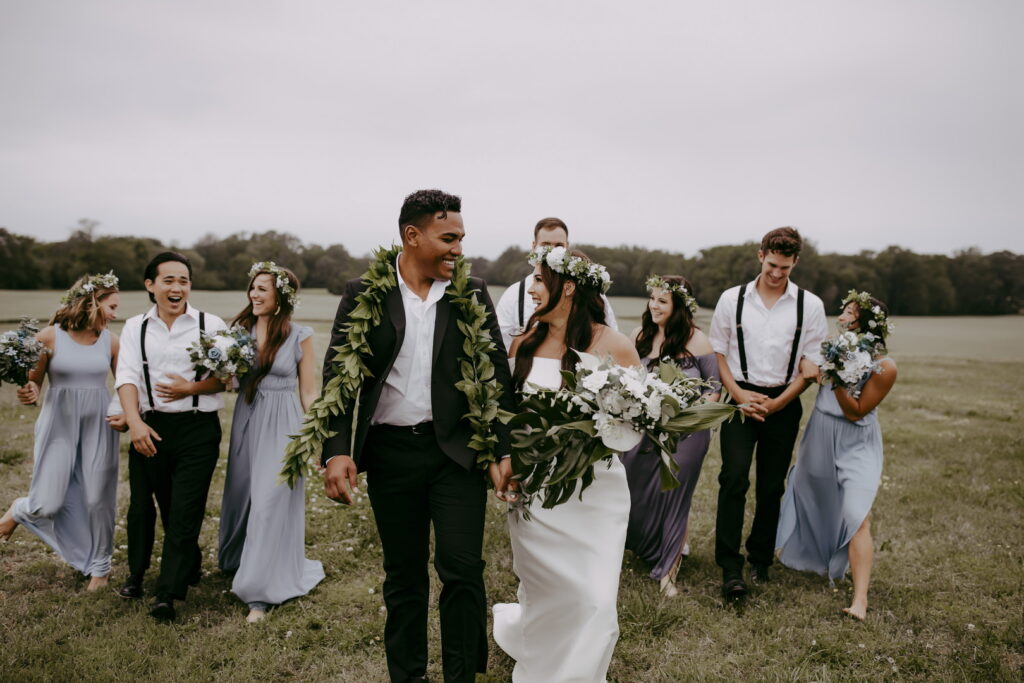 Danielle had wanted Chick-Fil-A for her wedding since her childhood, so they opted to order catering for the special day and paired that with a coconut vanilla cake with four tiers of donuts.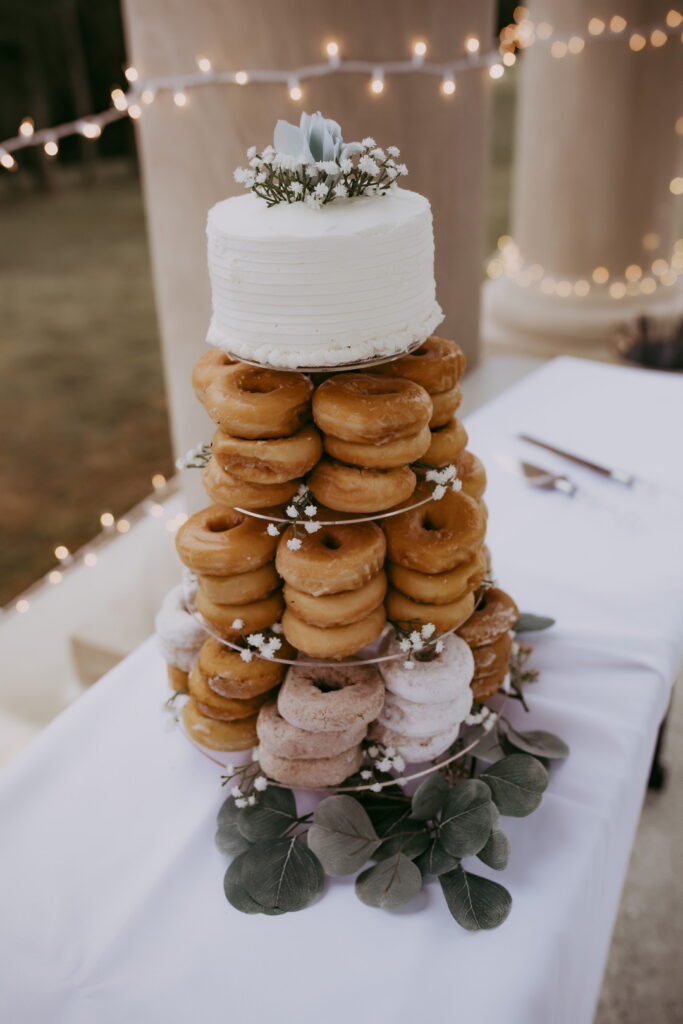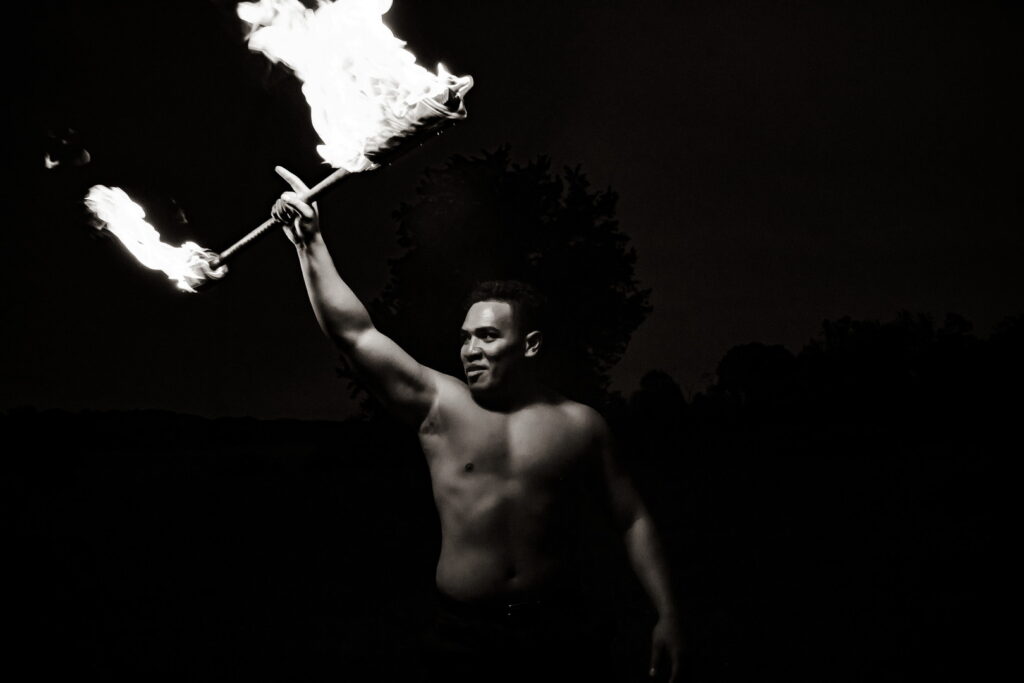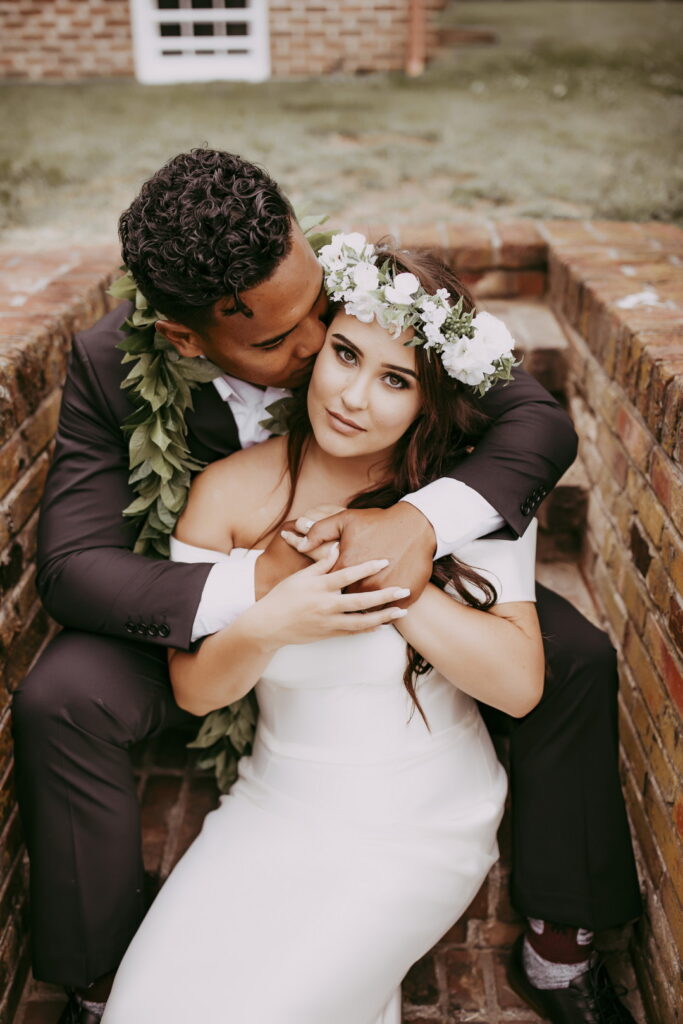 Congratulations to you both!
This wedding is featured in the spring 2021 print issue of Virginia Bride Magazine!
CREDITS
CEREMONY + RECEPTION SITE: Private Estate in Heathsville VA
PHOTOGRAPHY: Lisa Rhea
VIDEOGRAPHY: Mariano Hernandez
OFFICIANT: Jason Hughes
GOWN: David's Bridal, davidsbridal.com
SHOES: The bride went barefoot
HAIR: Sophia Newsome
MAKEUP: Bride
FLOWERS: Cathi's Garden
CATERING: Chick-Fil-A, chick-fil-a.com
MUSIC: Nick Nguyen
HONEYMOON: Lewisetta, VA