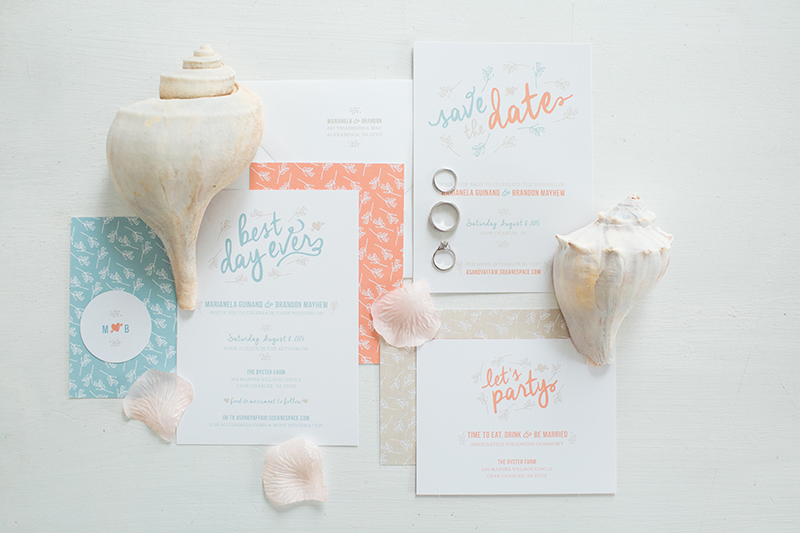 Tilley here, coming at you from the sandy beaches of Puerto Rico. Since I am having fun in the sun (follow along here), I figured I'd give y'all a taste of the beach too with today's real Virginia wedding!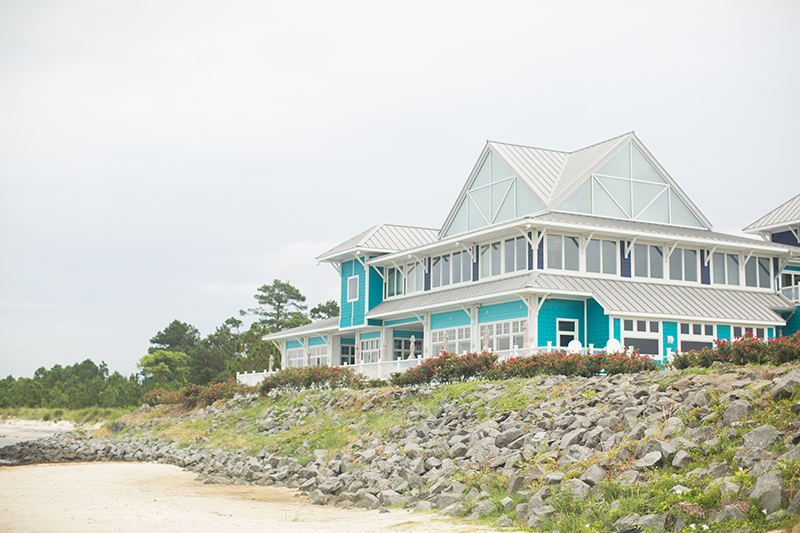 Brandon and Marianela were married in Cape Charles, VA on August 8th. They met during college when they both interned for the same company. Marianela said it was love at first sight and the pair became inseparable.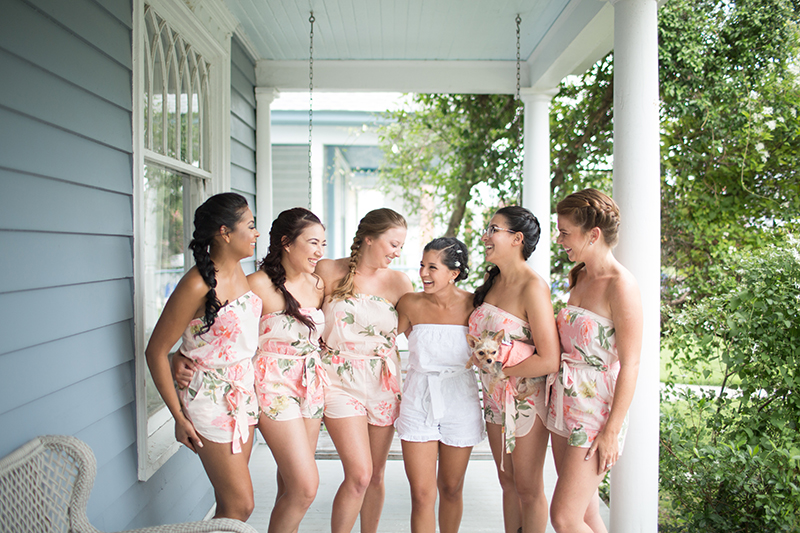 Adorable Marianela and her maids got ready in matching rompers. Marianela's great style probably comes from the fact that she is a blogger too! Check out her blog here 😉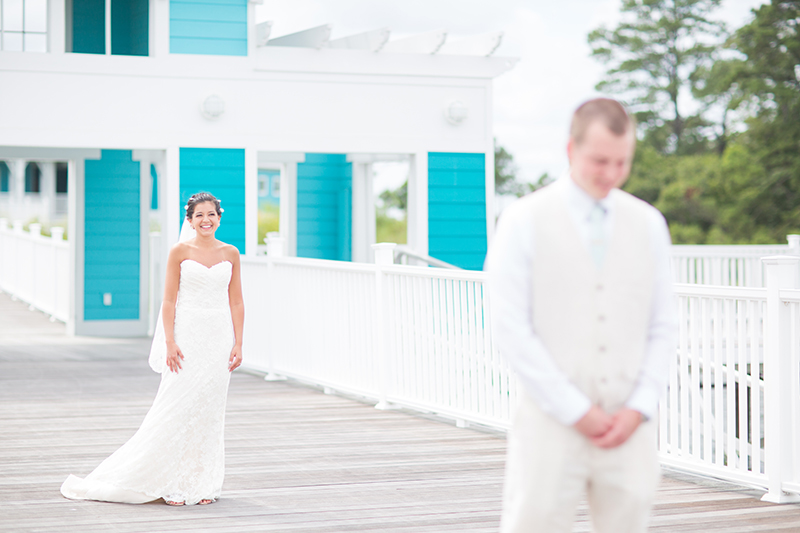 She beamed from ear to ear when it was time to see her groom. Gosh, I love first looks.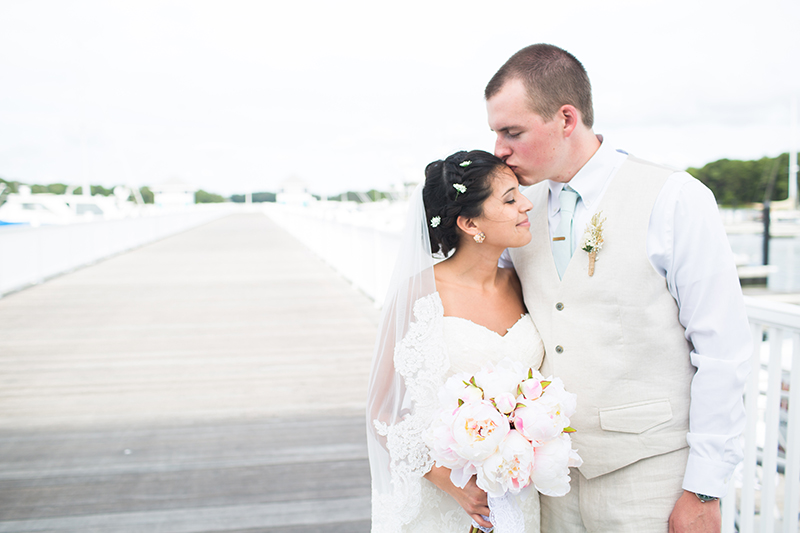 Aren't they the cutest couple?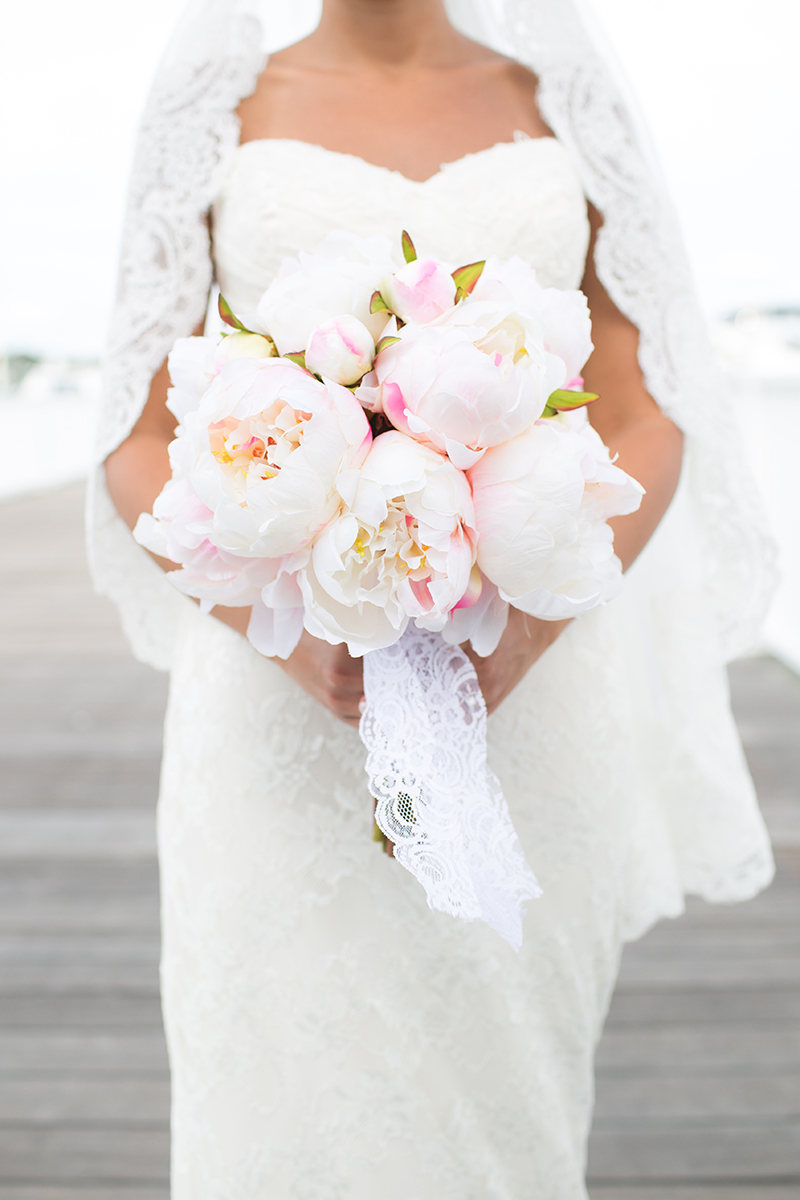 Side note: her stunning peony bouquet is made of FAUX FLOWERS! MIND BLOWN. It is perfection.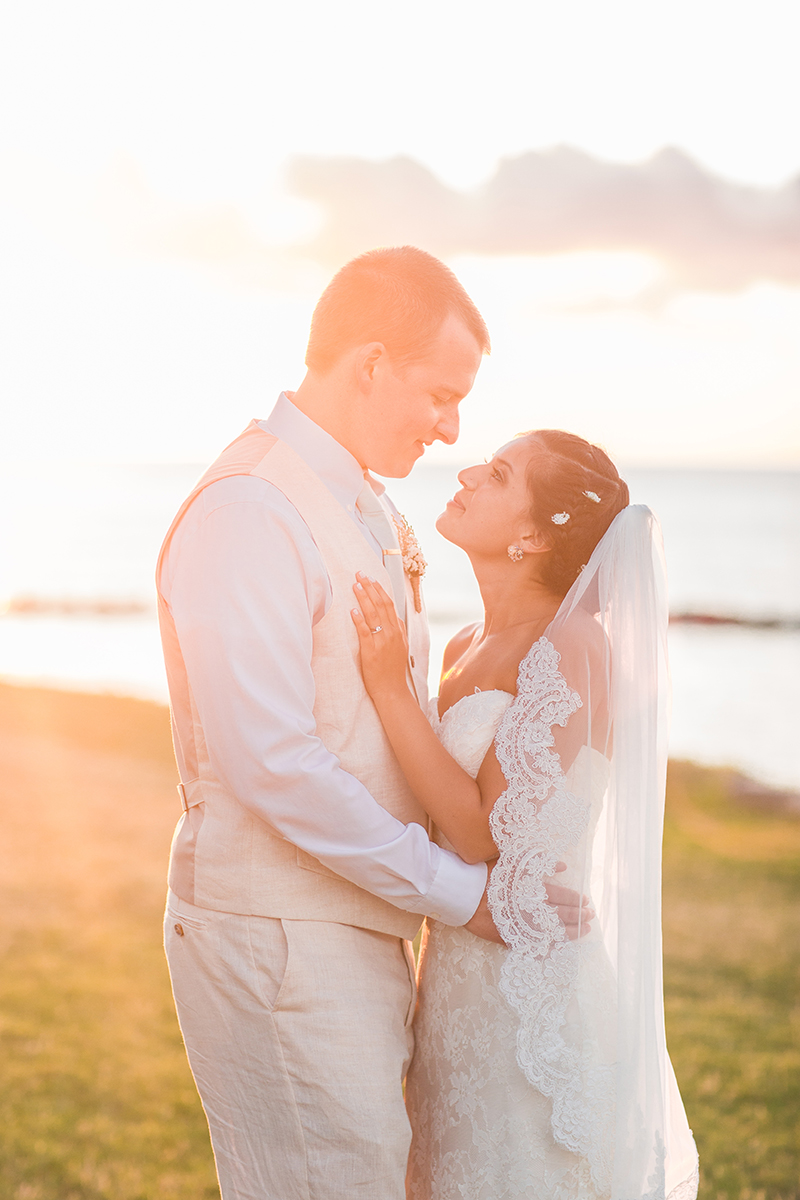 This sunset is giving me all the feels.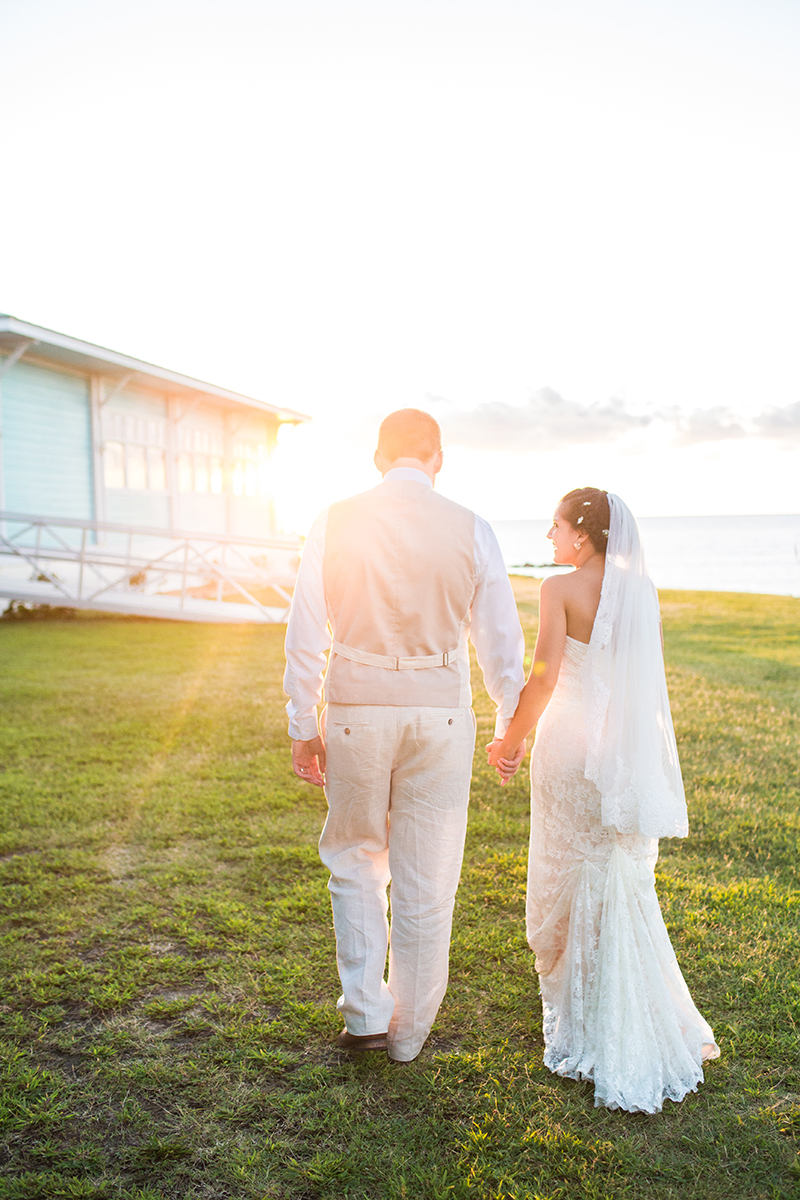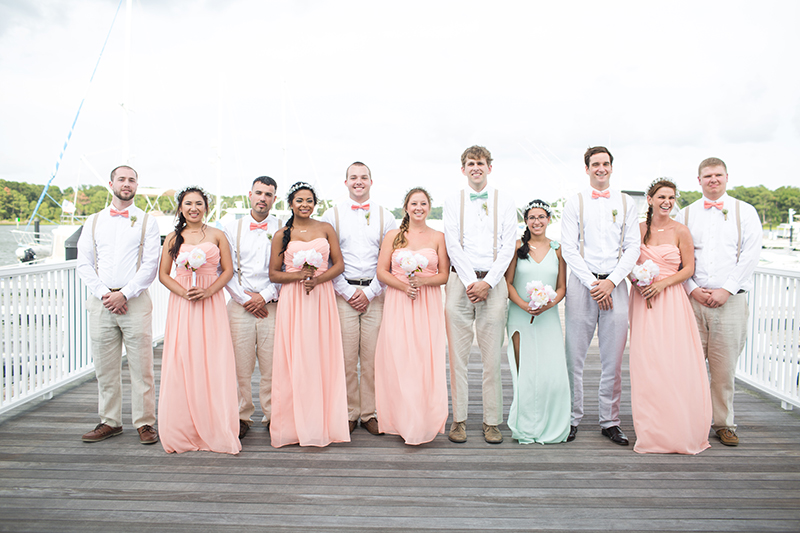 The couples' bridesmaids and groomsmen also looked swell in coral, mint, and tan. Love the bow ties, boys!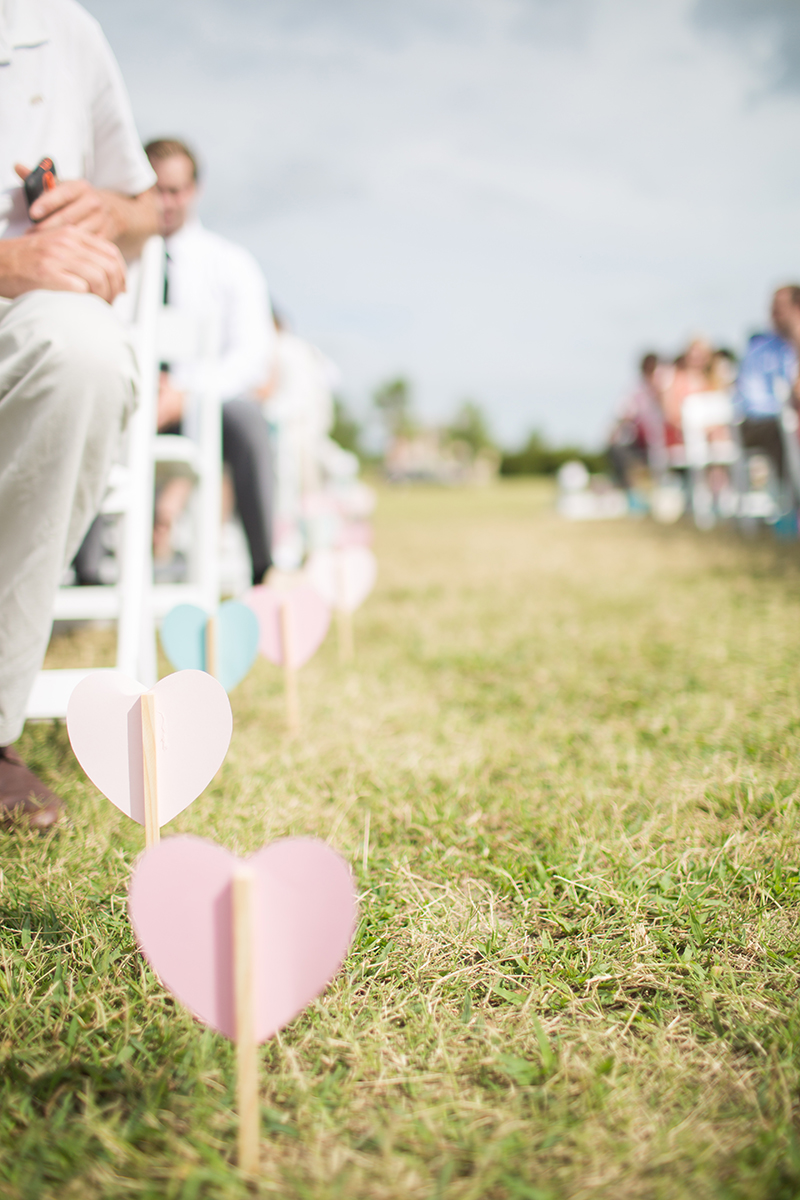 When it came time for Marianela to walk down the heart-lined aisle with her father, she felt totally swept up by her emotions. She was so happy to have her dad's blessing and for him to be there for her on such an life changing day!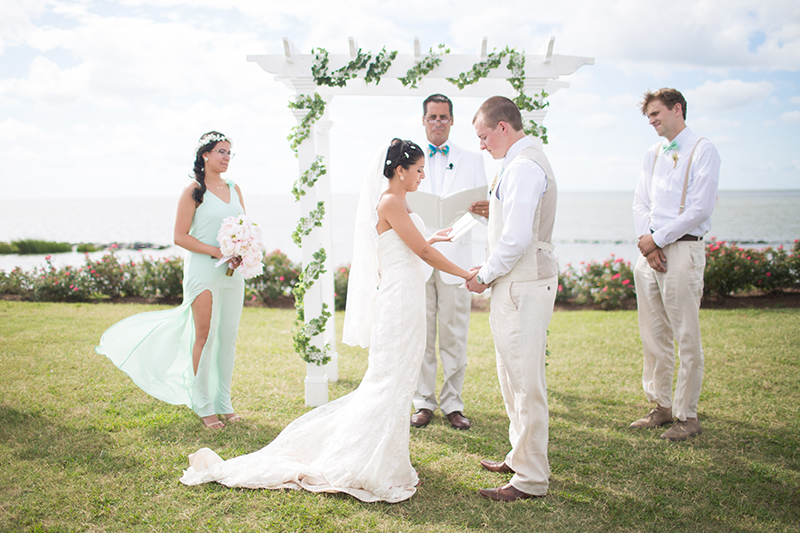 At the end of the aisle, Marianela met Brandon and they pledged their lives to one another in front of their families, friends, and the waters of Cape Charles.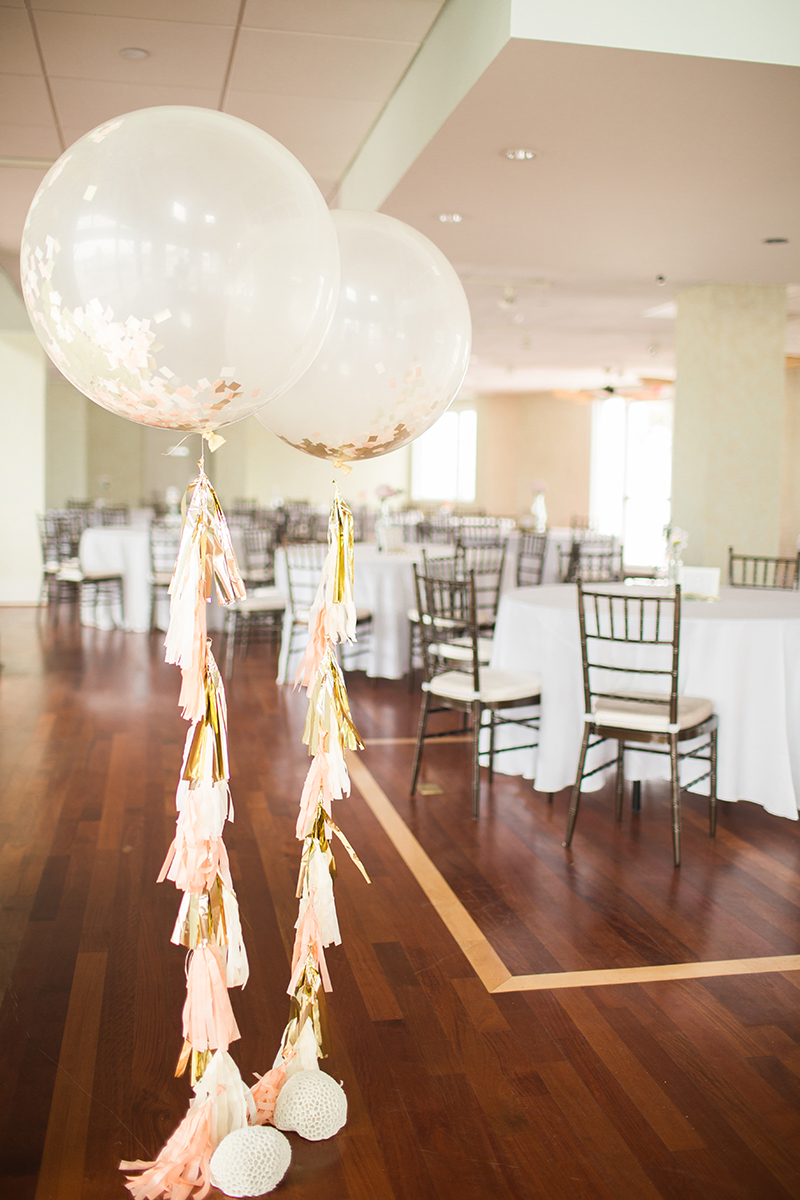 The reception took place indoors where Marianela's great style was evident again. Those tasseled balloons are on point!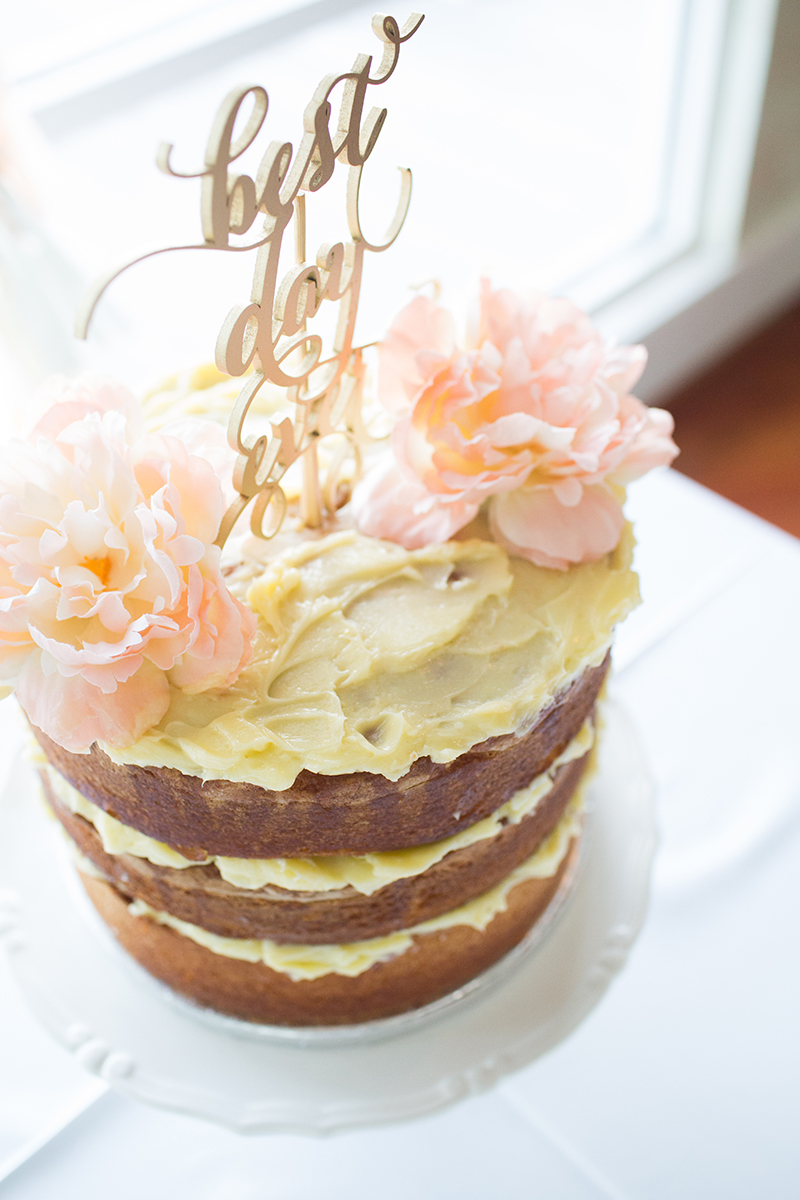 And y'all know I love a naked-edged cake!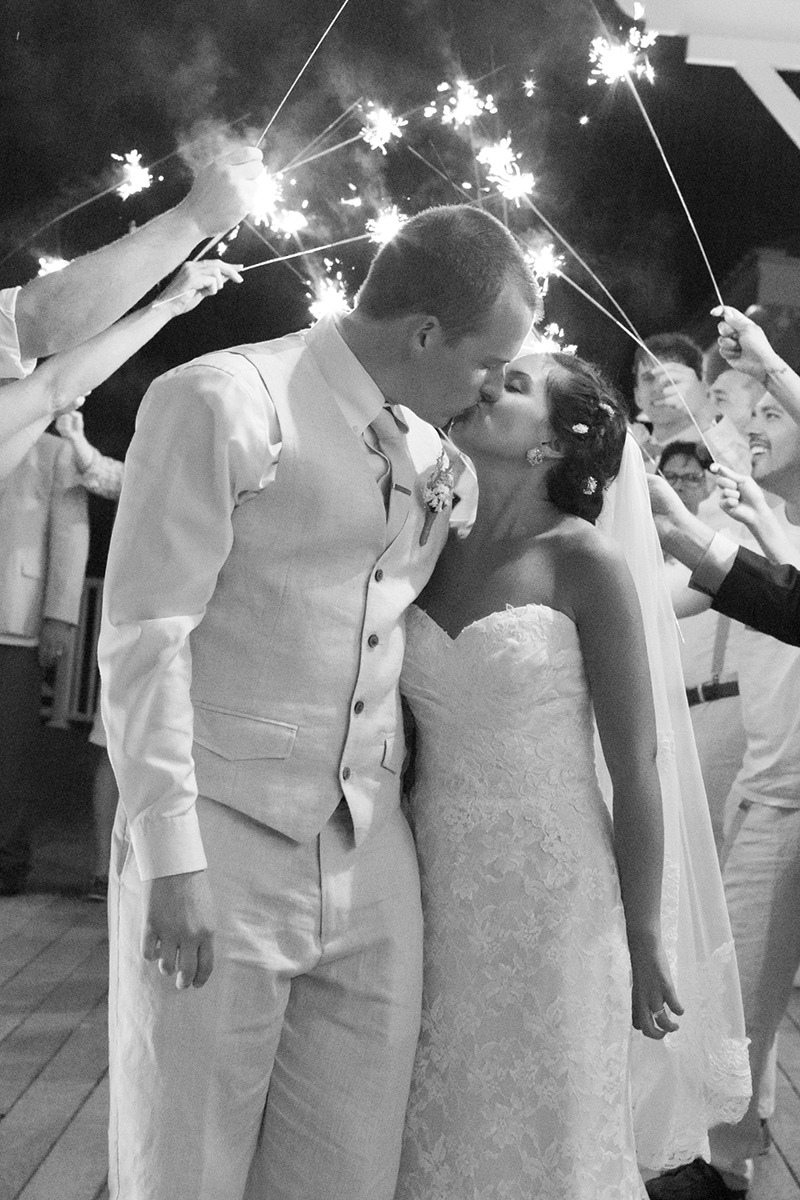 Congrats Marianela and Brandon!
From the Bride:
What was your favorite detail of the day? "This is a tough question. I honestly loved every detail of the day!! I would say that my absolute favorite detail of the day was the sun setting on the beach during our reception. Sidney captured some sweet moments of us walking on the sand as newlyweds! That sunset was so beautiful!"
What advice would you give to a bride to be? "The best advice I could give is don't stress out over the details and what other people think. I know this is easier said than done but it really is YOUR day. As mentioned earlier, Brandon and I were on such a tight budget that I knew we had to pretty much DIY everything that we could on our own. One of the toughest decisions we made was saying no to real flowers and going the faux route. Real flowers just weren't in our budget, and going faux saved us almost $1k. This may not sound like a lot but wedding expenses add up! The use of faux flowers included my bouquet, the bridesmaids bouquets, boutonnieres, table decor…the whole shebang! I was honestly very worried up until the day as to what people were going to think and say. Little did I know that nobody actually noticed! Some even thought our bouquets were real!! So, all I'm trying to say is, don't sweat the small stuff. What's most important is that it's you and your husband's big day and that's all that matters!"
Photos by Sidney Leigh Photography