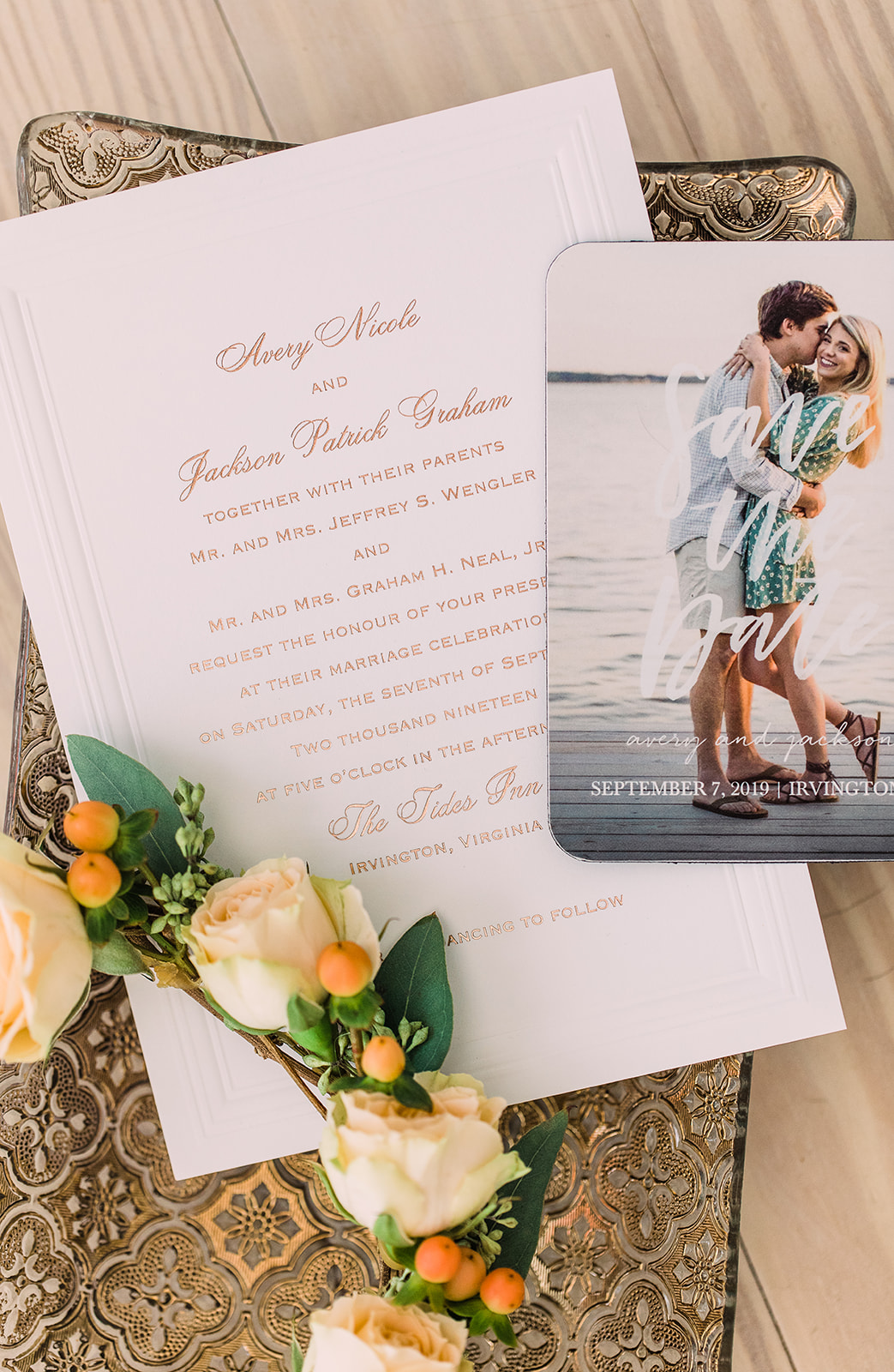 Freshly married this past September, Avery and Jackson had the most beautiful wedding day at the Tides Inn in Irvington, VA.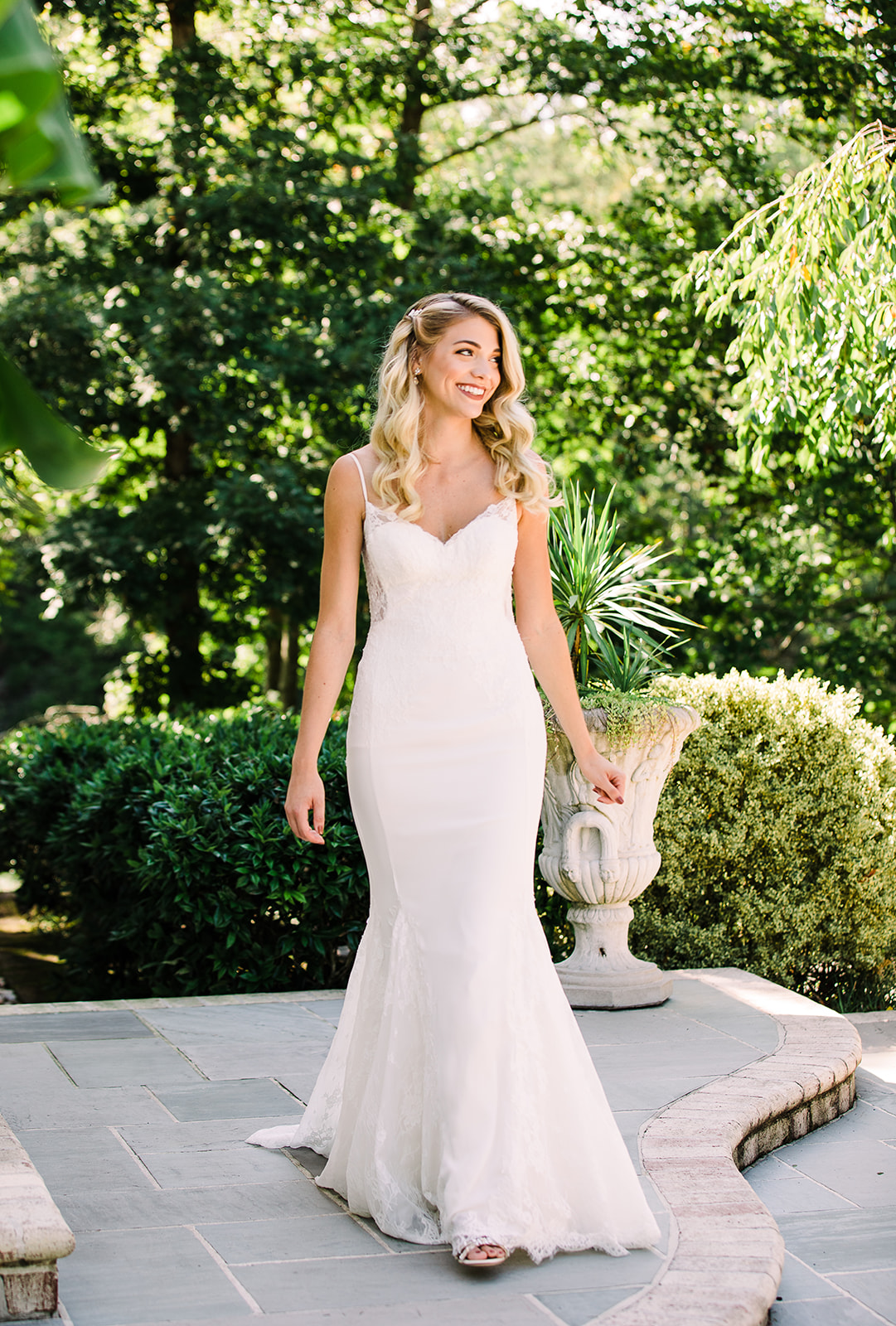 Avery was a vision in her spaghetti-strapped mermaid lace gown.
Check out the back ?!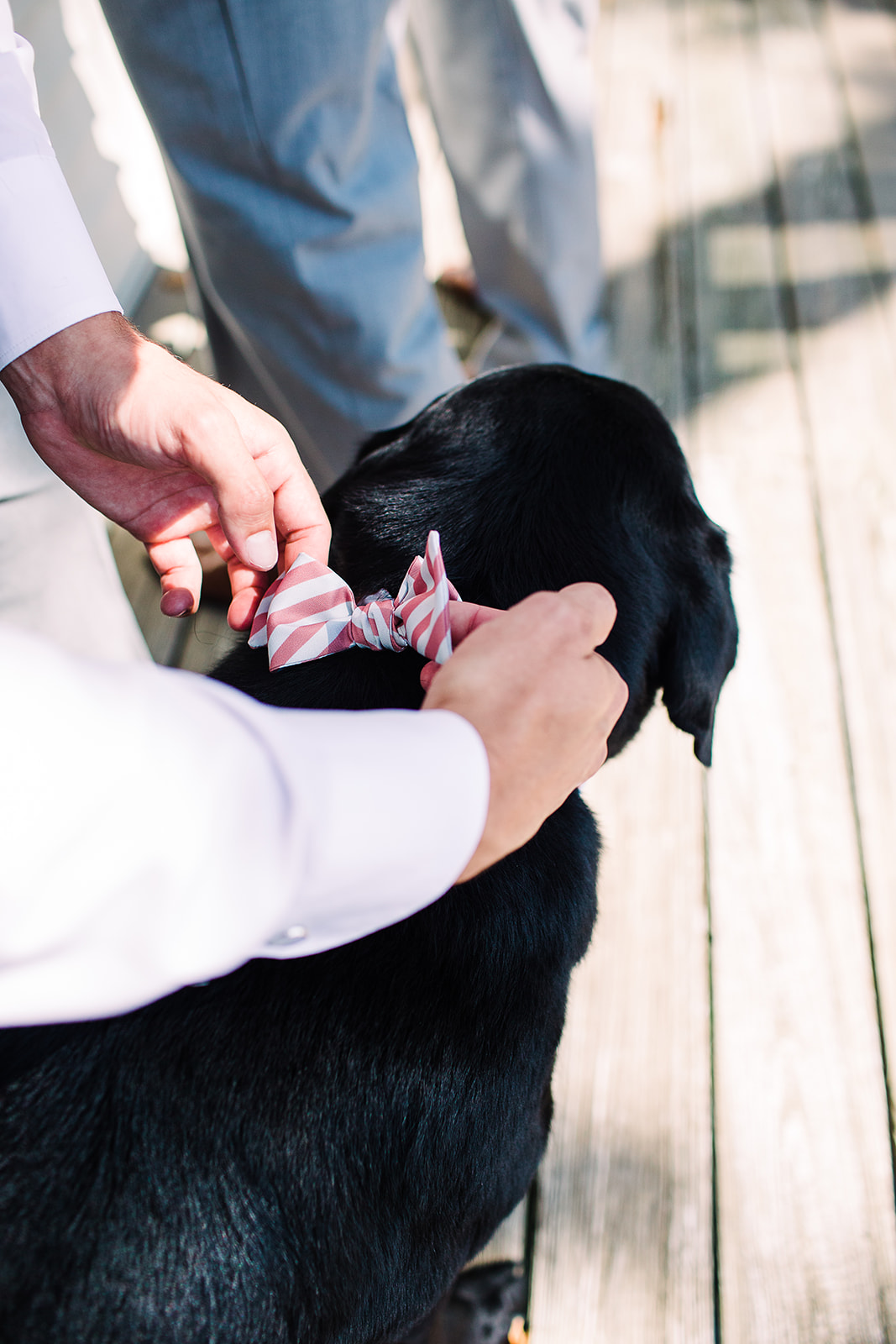 Even the couples' adorable pup got dressed up for the occasion in a bow tie…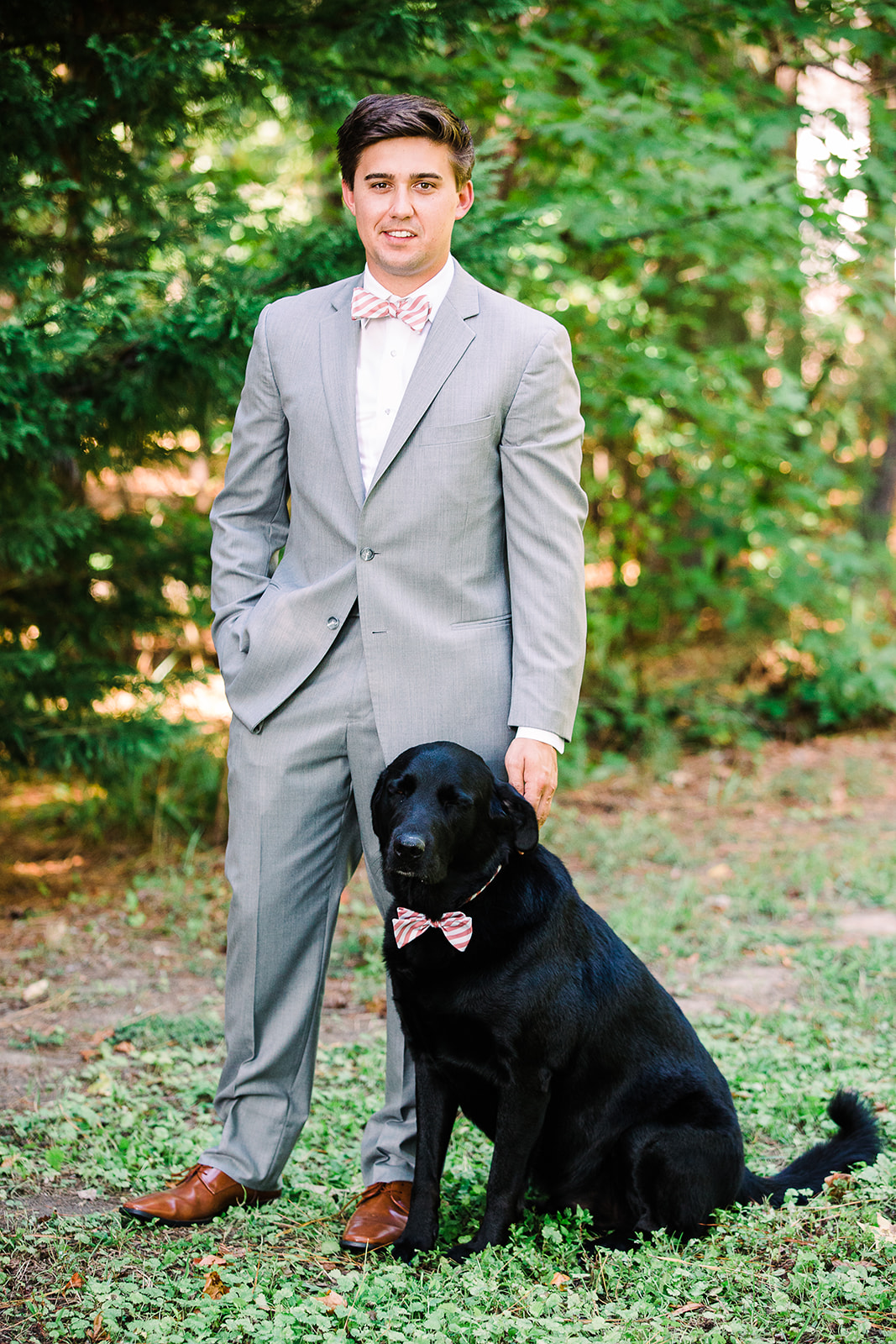 …just like his puppy dad, Jackson!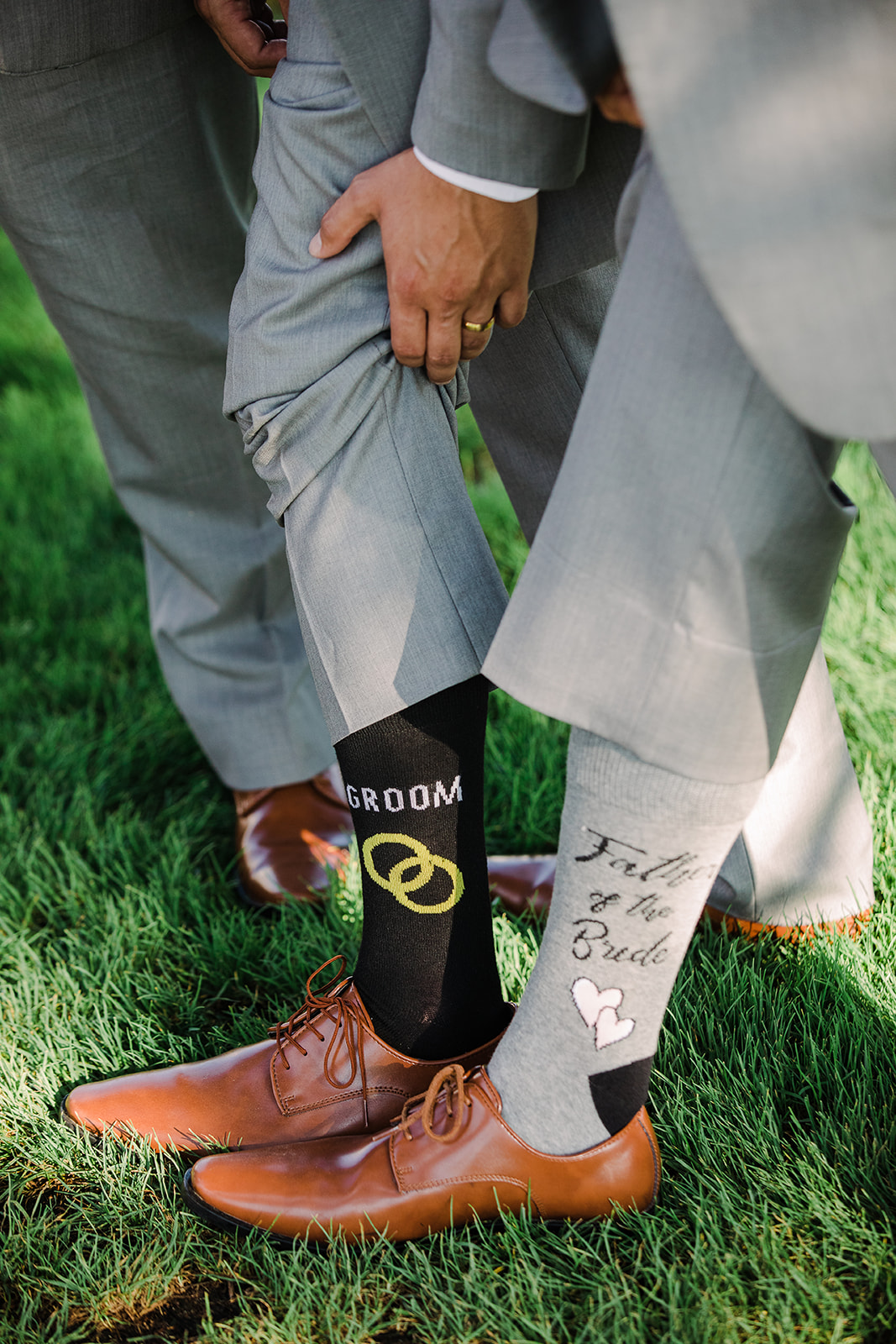 Speaking of dads, how cute are these socks?!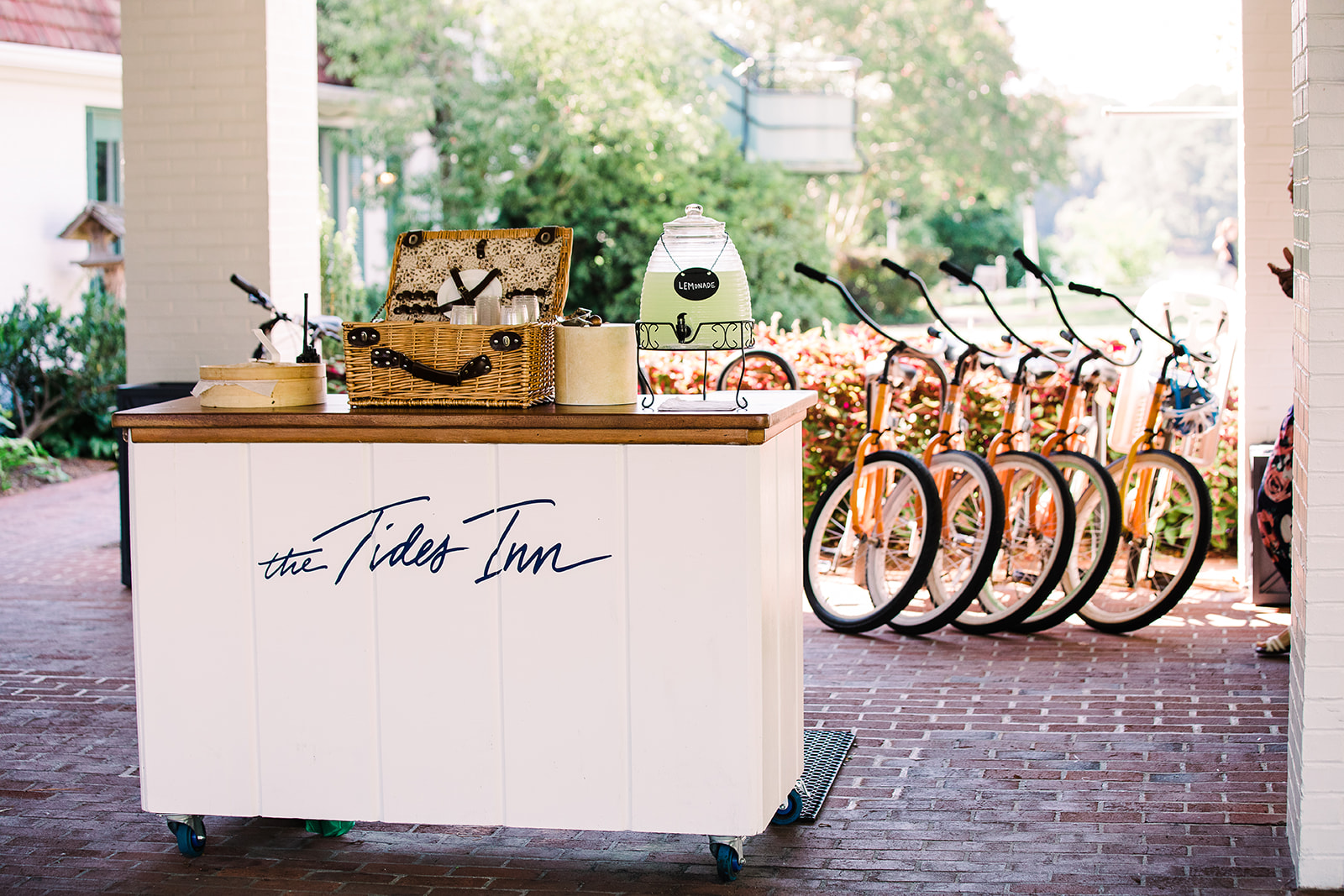 When guests arrived at the ceremony, they were encouraged to grab a lemonade and take a seat.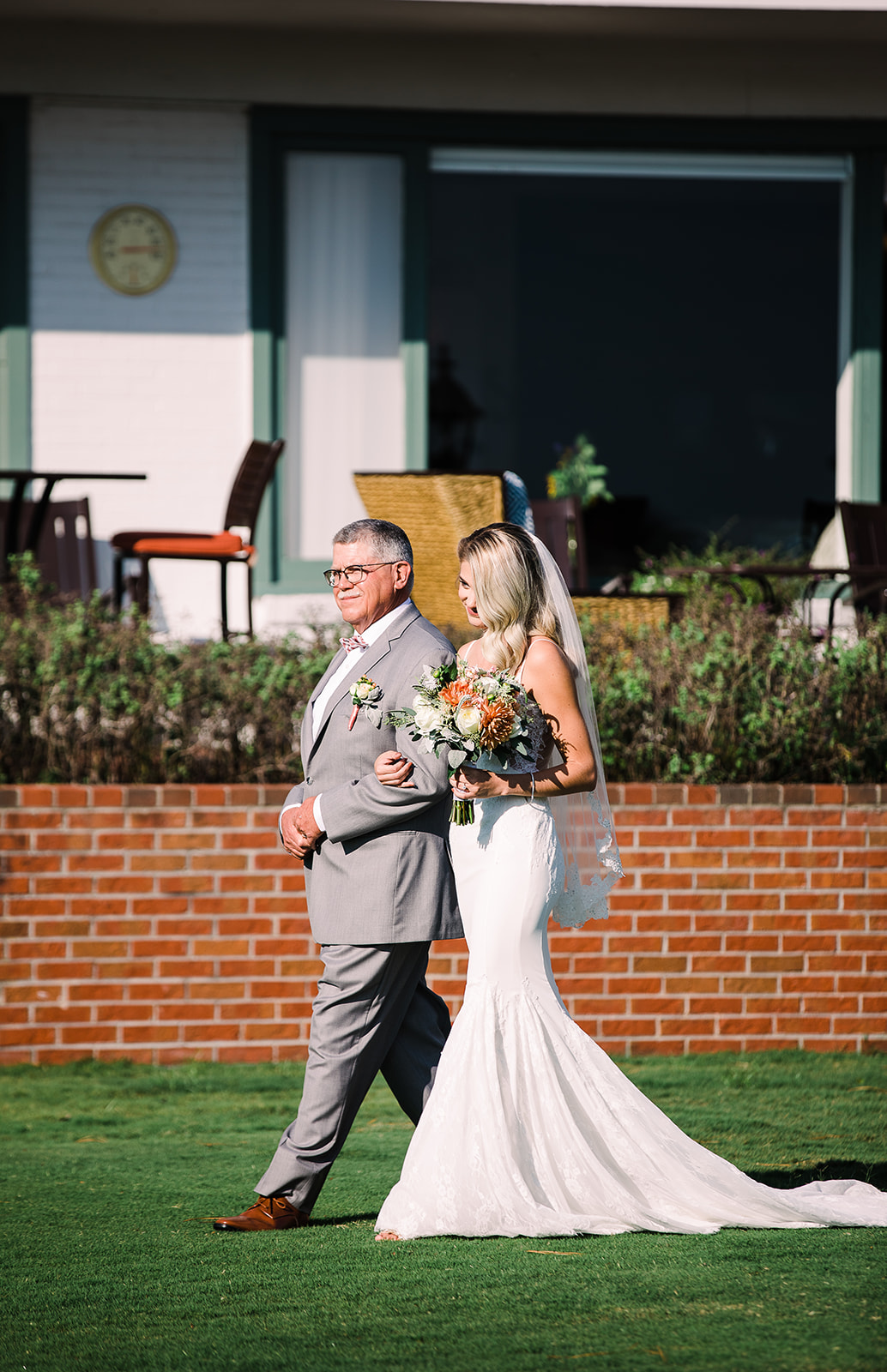 Then Avery headed down the aisle to meet her college sweetheart!
Under a gorgeous alter, they made their love official and became man and wife!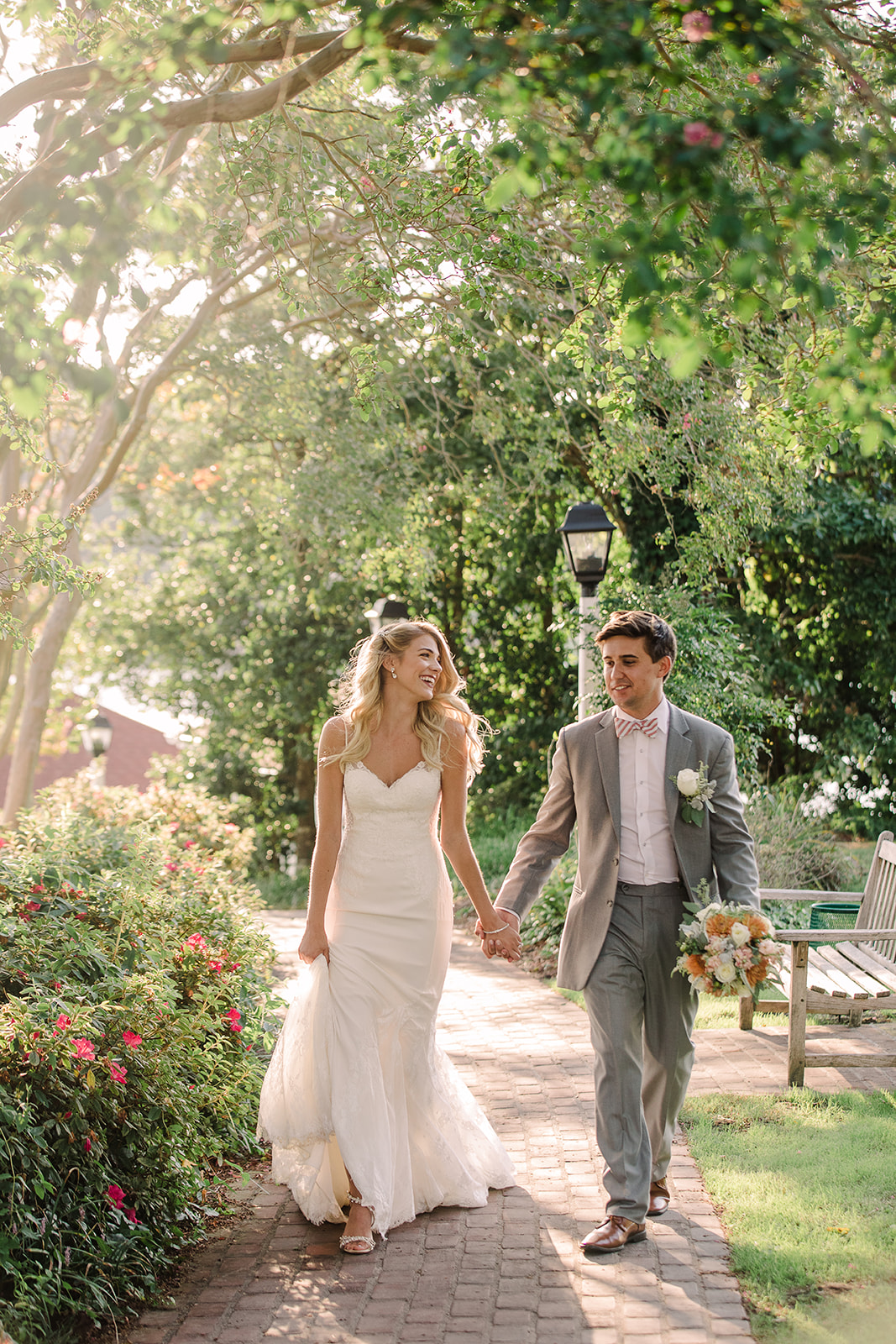 They make a beautiful couple and I love a groom that holds the bouquet for his bride! Good move, Jackson!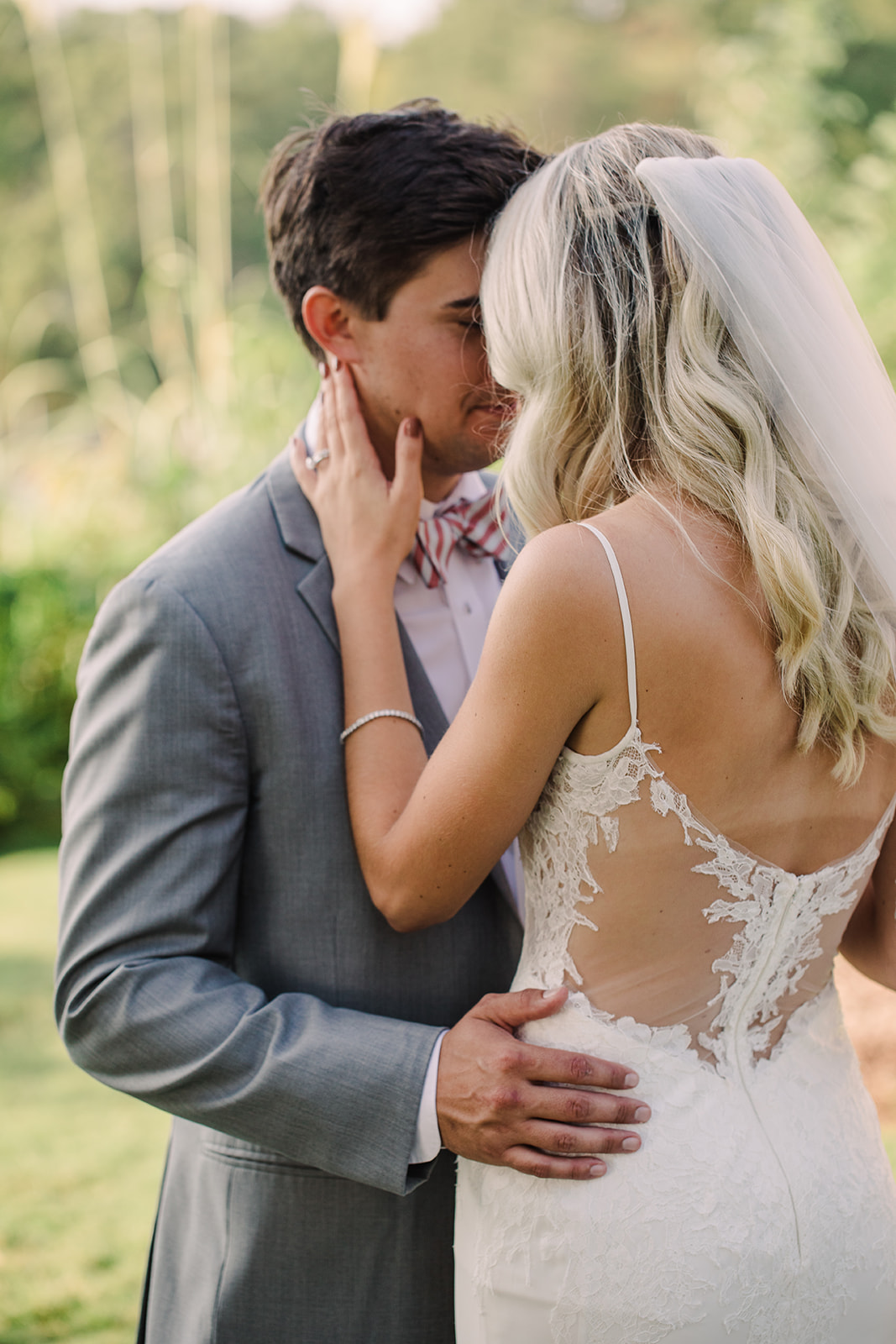 Again…the back of her dress ?!!! Swoon…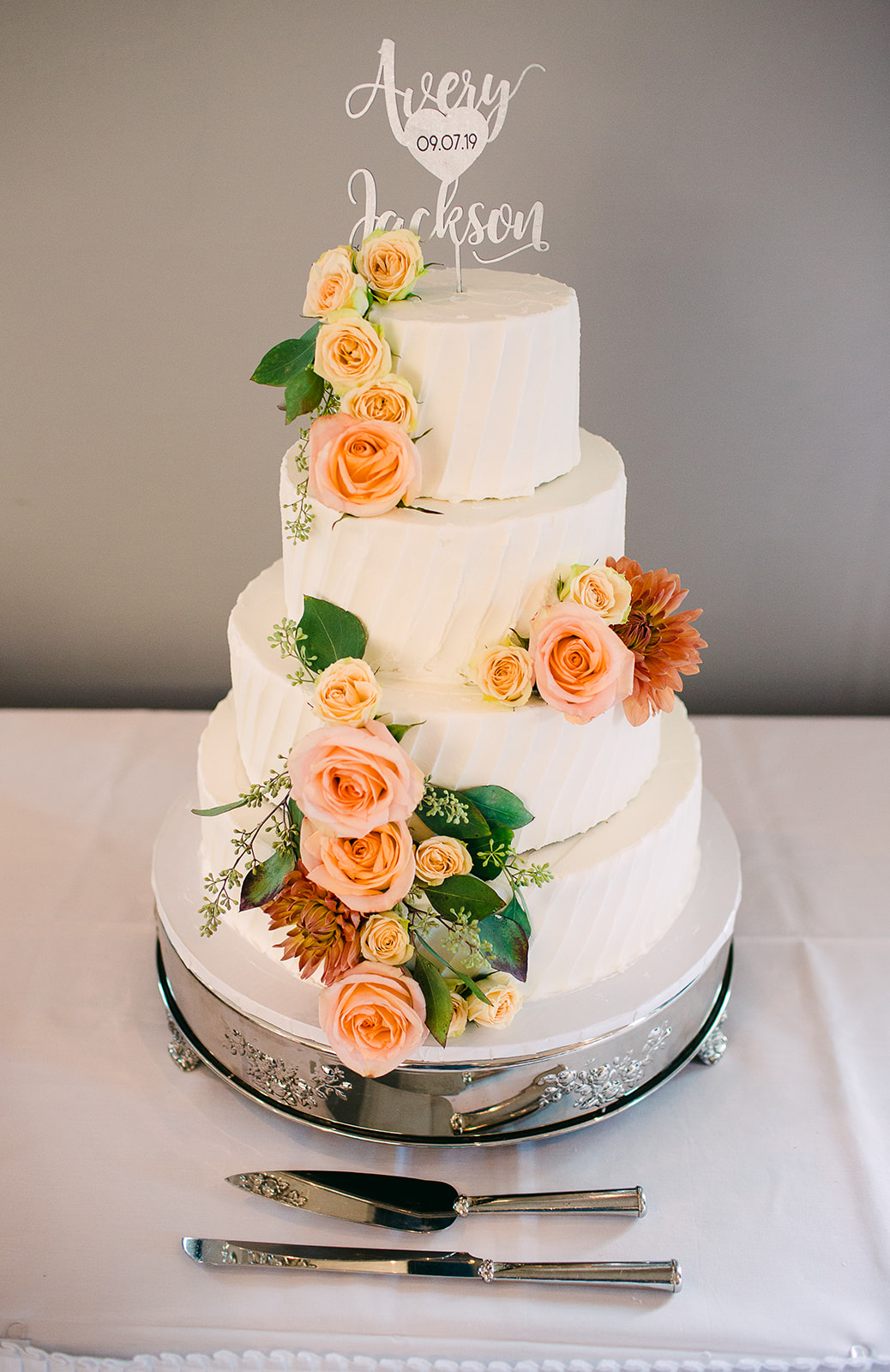 The reception took place inside the inn.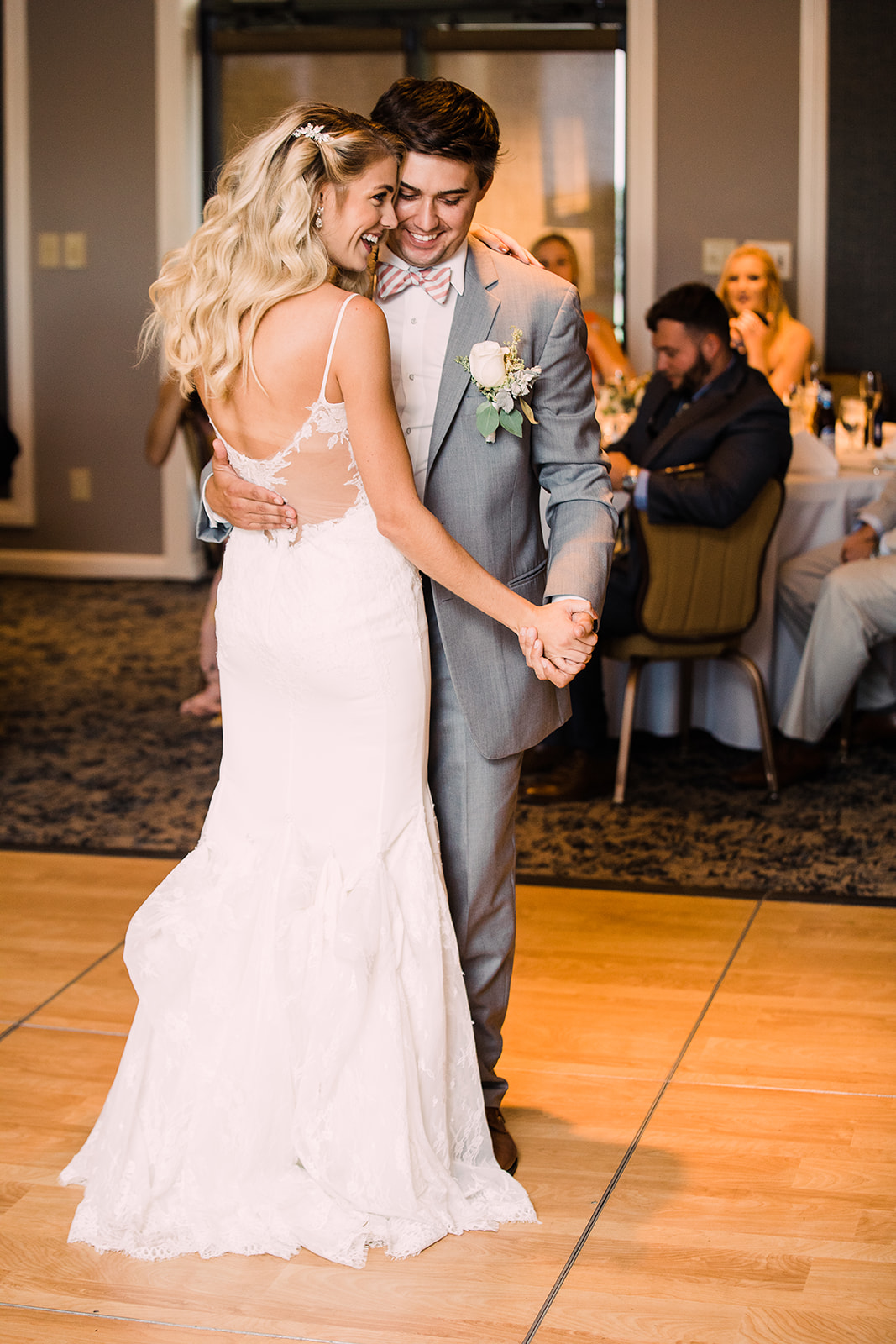 They danced all night with friends and family…
…then made a grand exit on a boat! A perfect end to a perfect day at the Tides! Congratulations Avery and Jackson!
Photographer: Katherine Sparks Photography
Wedding Venue: Tides Inn
Cake: Tracy's Cakes to Remember
Bride's Dress: Bridal Elegance, Richmond VA
Groom's Suit: Men's Wearhouse
Want to be featured on this weekly online blog? Just email us! Want to be featured in our printed magazine? Just email us! **Being on this online blog does not hinder or guarantee a wedding will be in the printed magazine, both are up to the discretion of the publisher, Angeline Frame. If your wedding has been chosen for print, she will reach out to you directly.** Thank you for following Virginia Bride Magazine! Stay tuned for more weddings and the best Bridal Shows in Virginia!