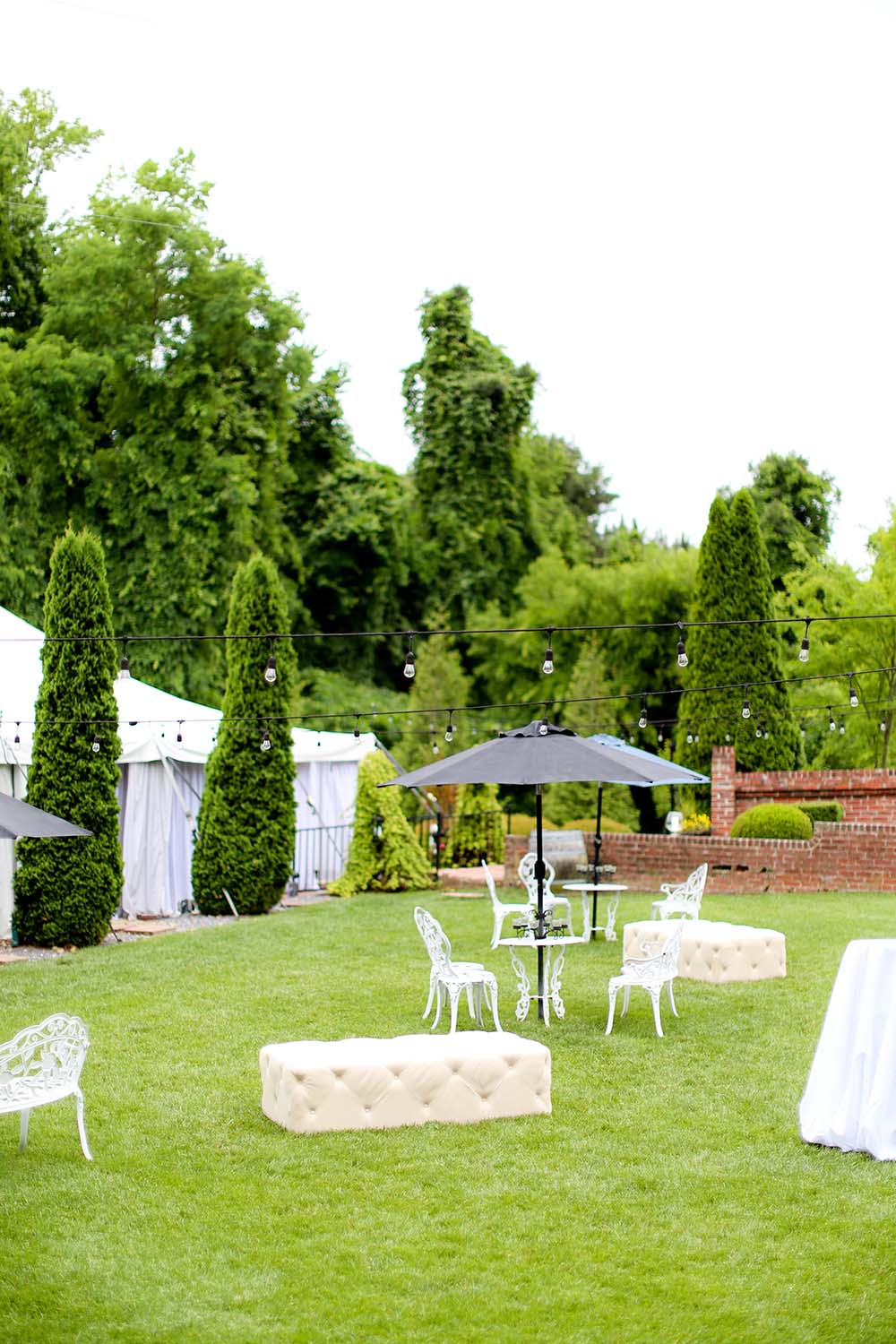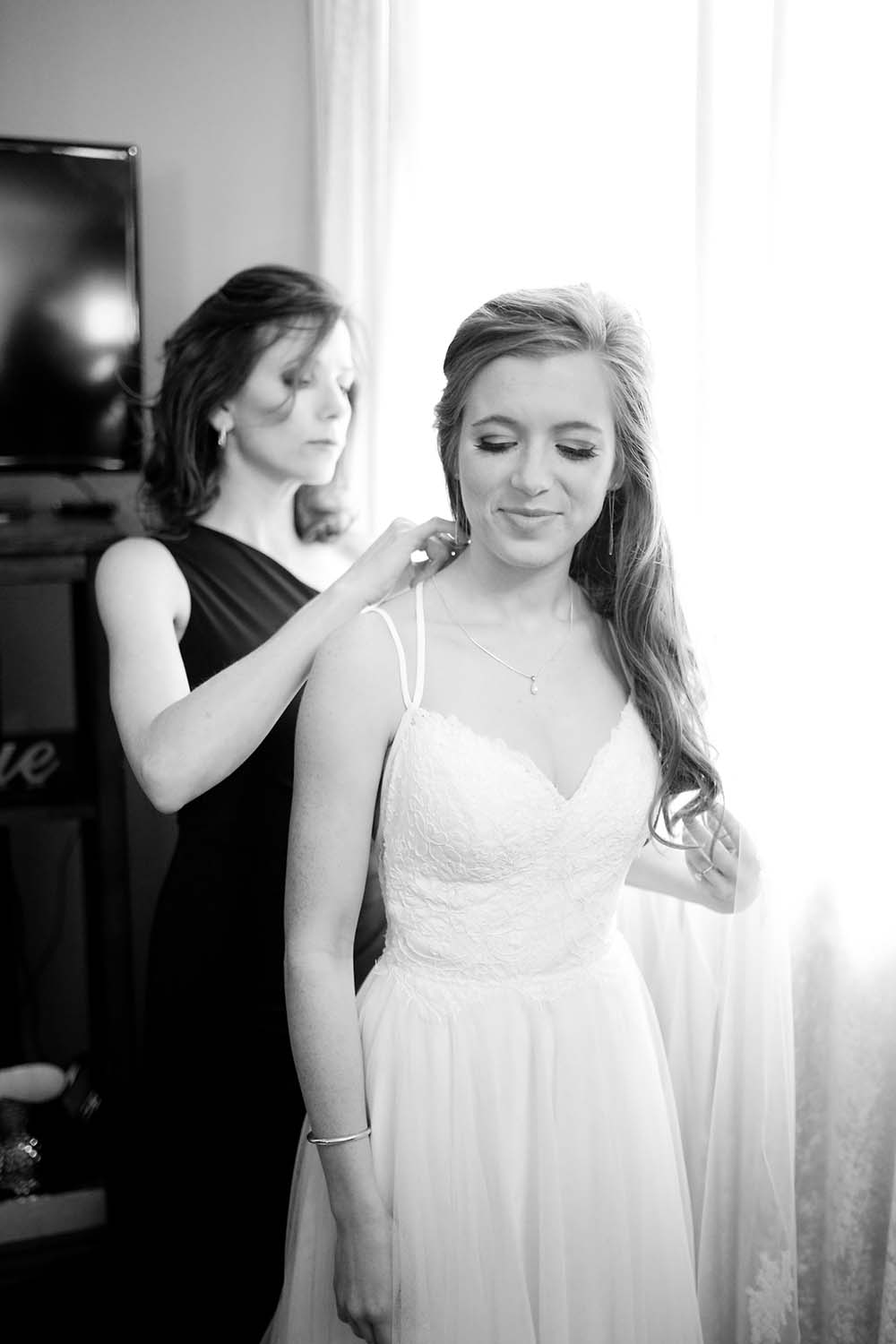 The pair met in college and developed a friendship that grew into a relationship that grew into the marriage we are commemorating today!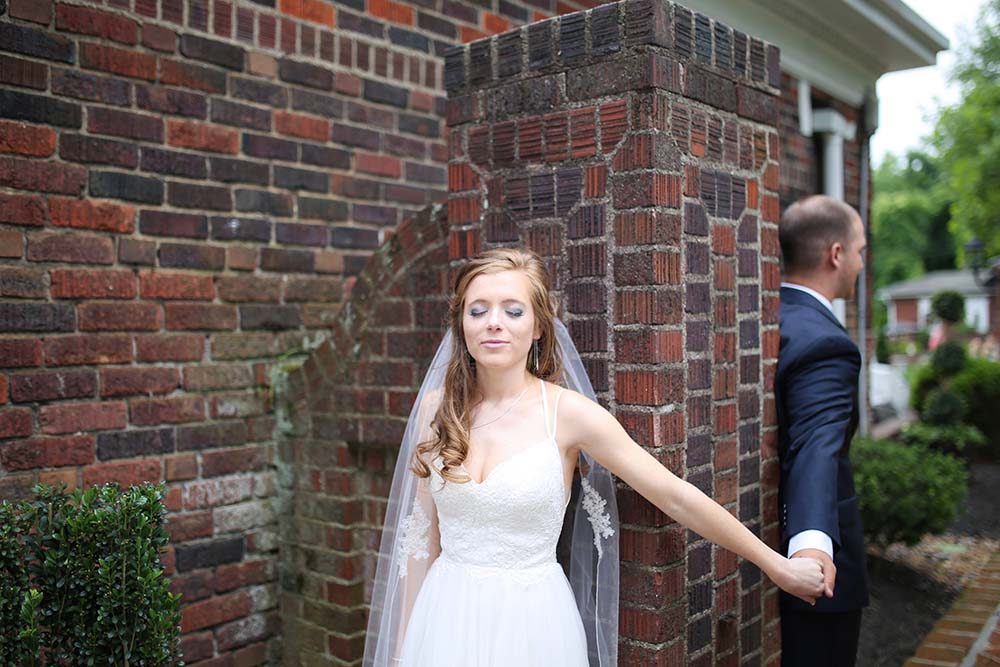 They decided against doing a first look but did take a moment to pray together before the ceremony. Side note, how beautiful is Amanda's gown? It fits her perfectly!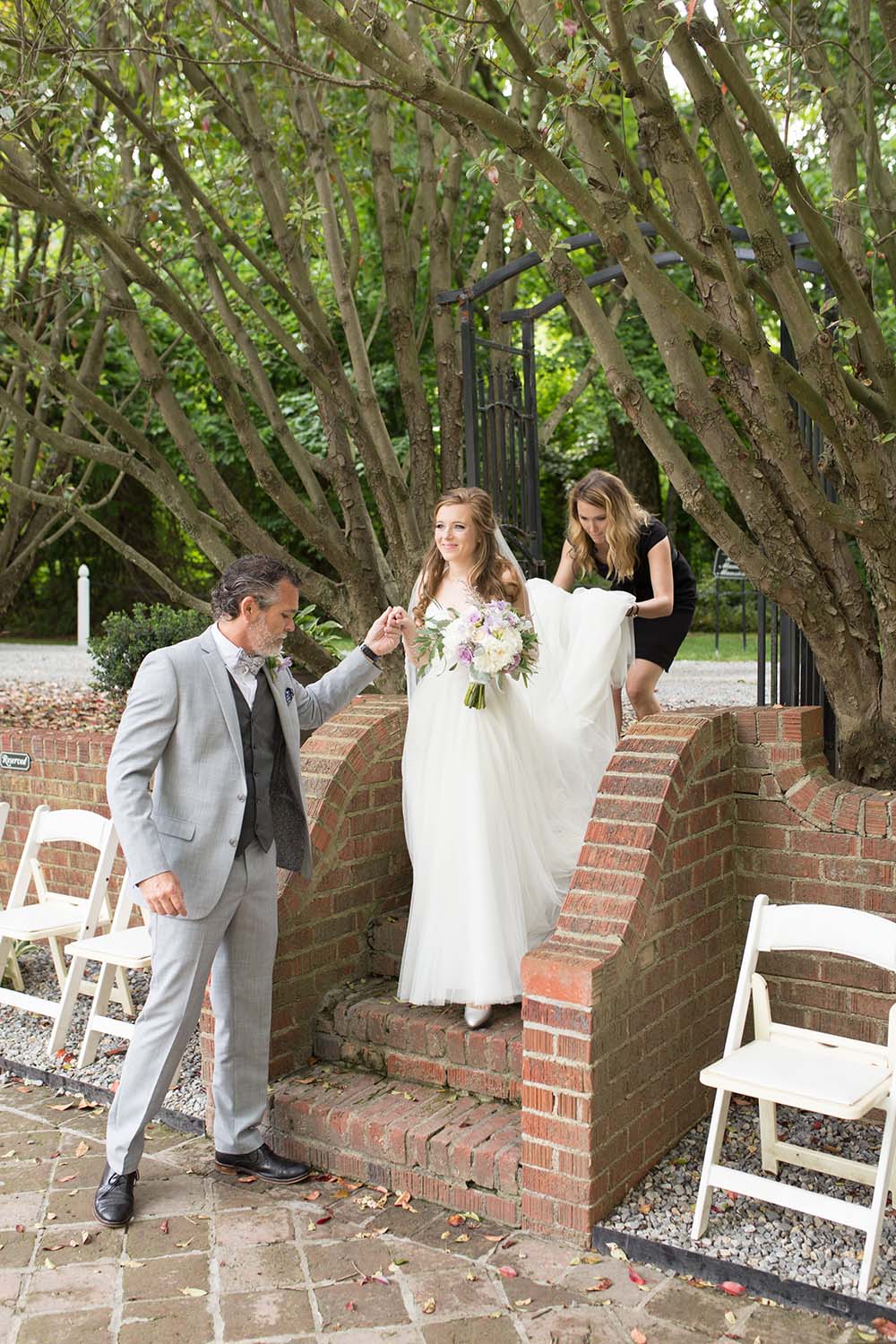 When the time came, Amanda's father escorted her down the aisle to Cody. Look at the grin on her face! "I could not believe how blessed I was to have two amazing men in my life," Amanda said.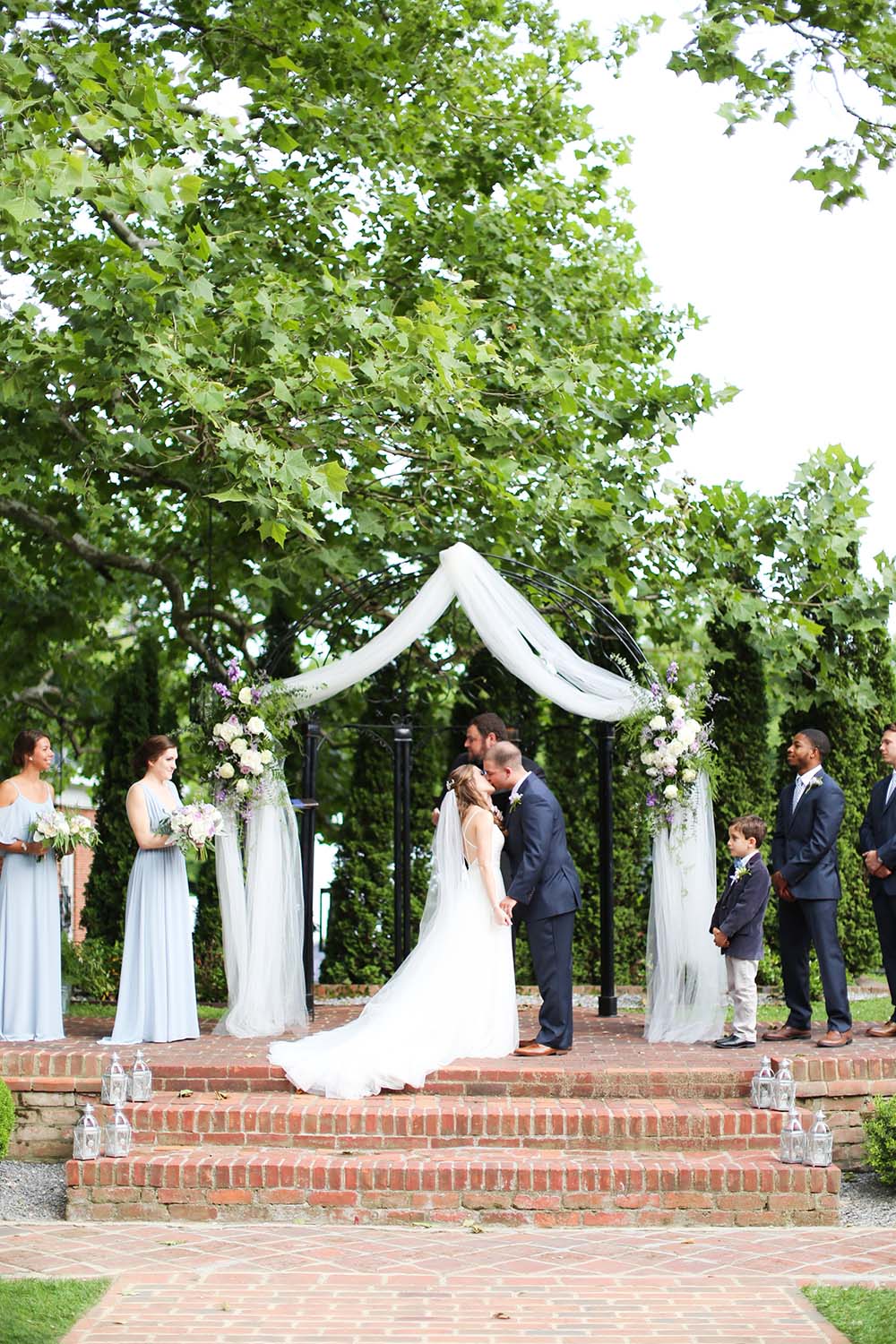 The two were announced as man and wife under this beautiful tulle wrapped alter!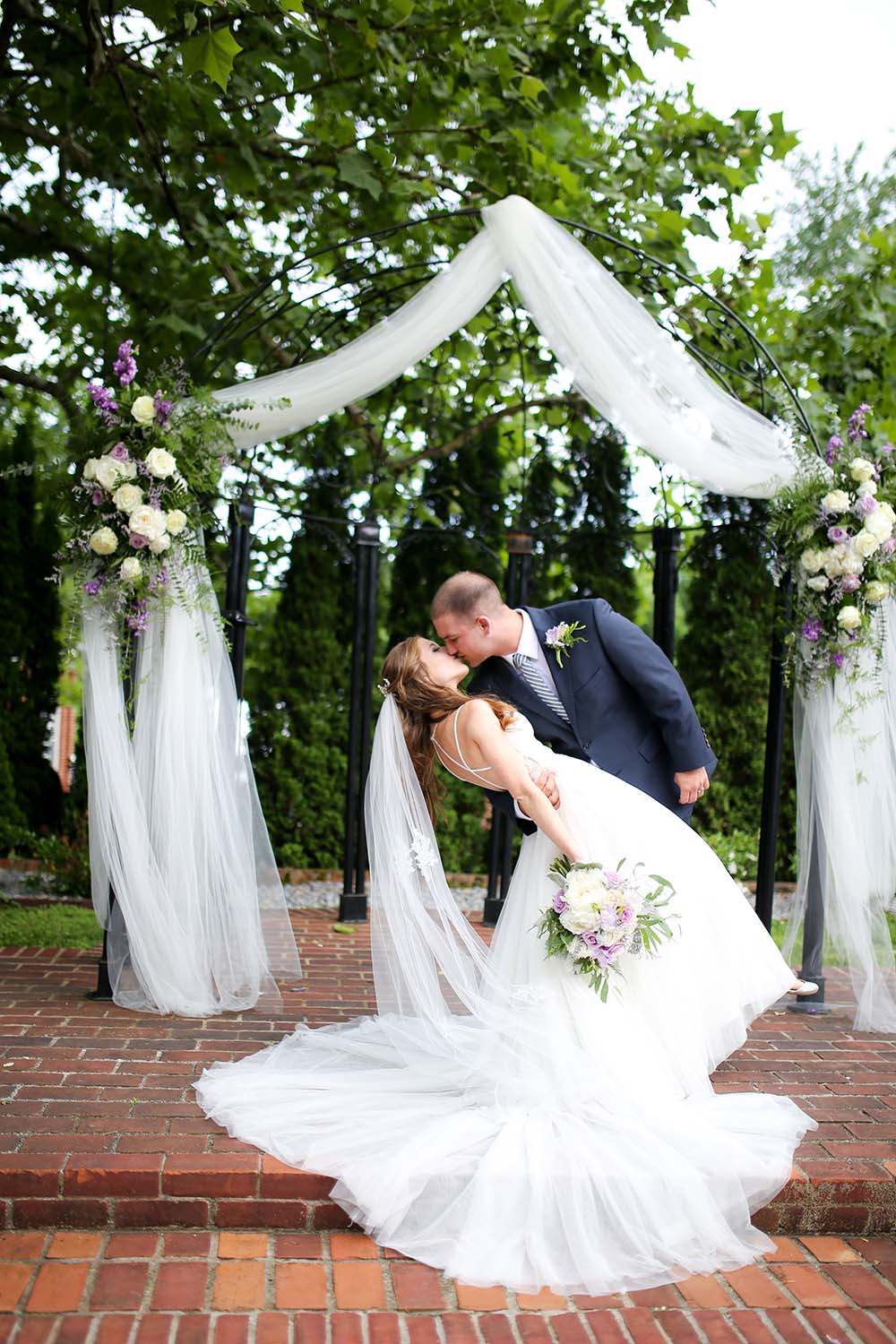 What a moment it must have been!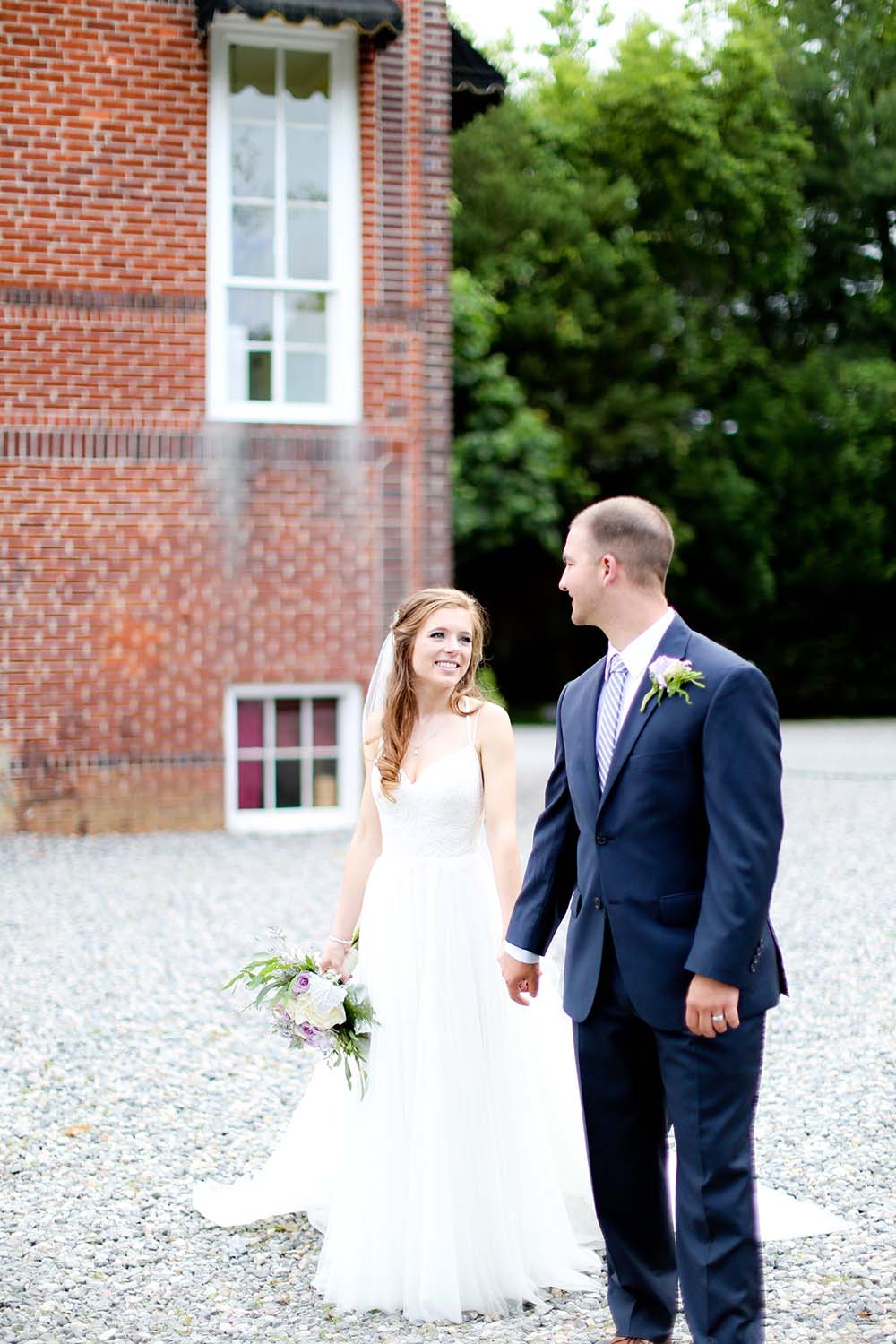 You can really feel the love from the adoring looks they give to one another…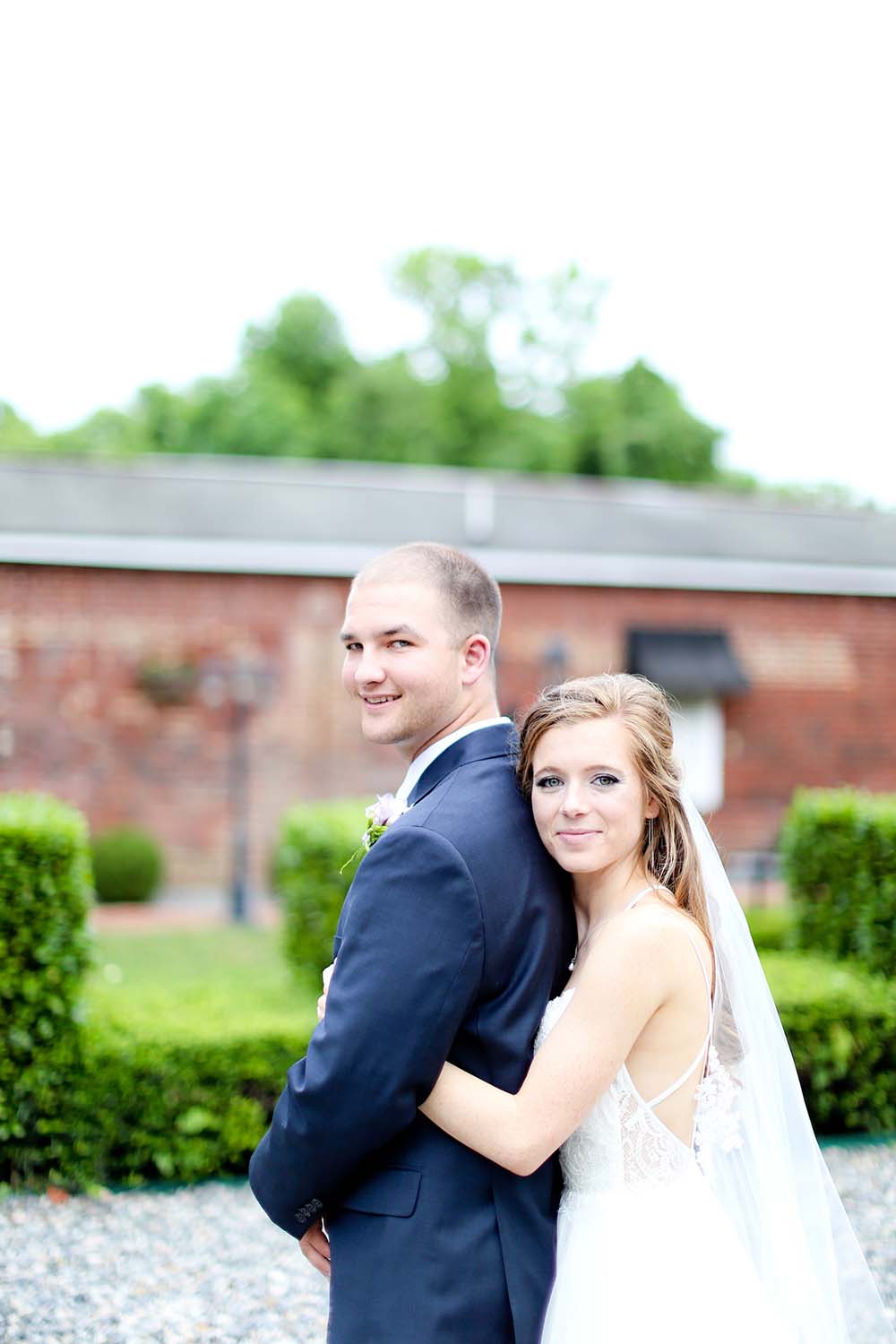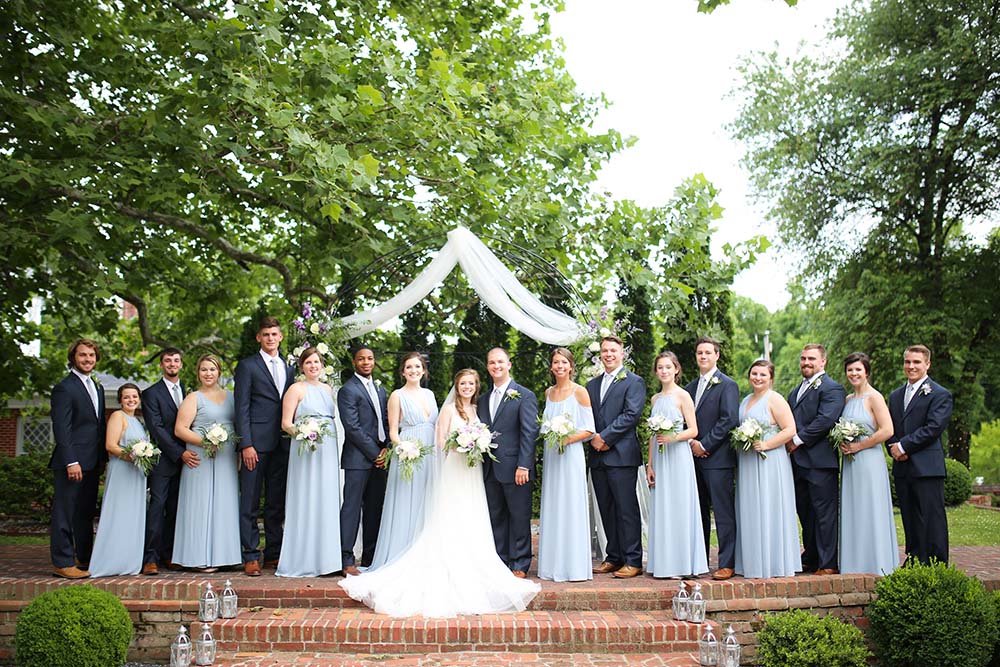 Helping then tie the knot that day were their 8 groomsmen and bridesmaids who looked dazzling in blue!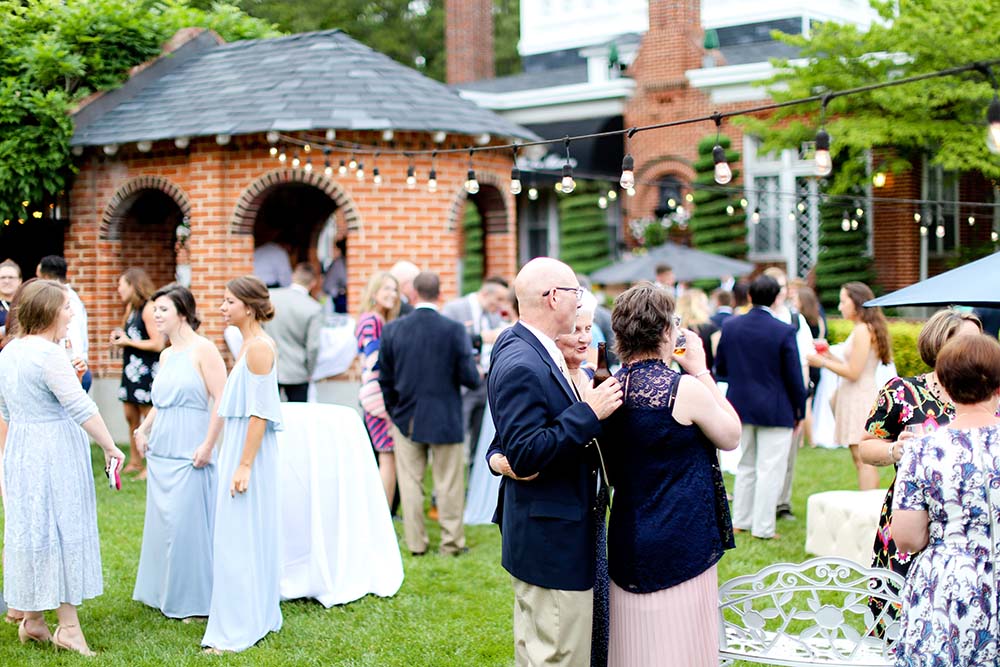 While the new Mr and Mrs were talking photos, guests enjoyed cocktail hour out on the stunning property.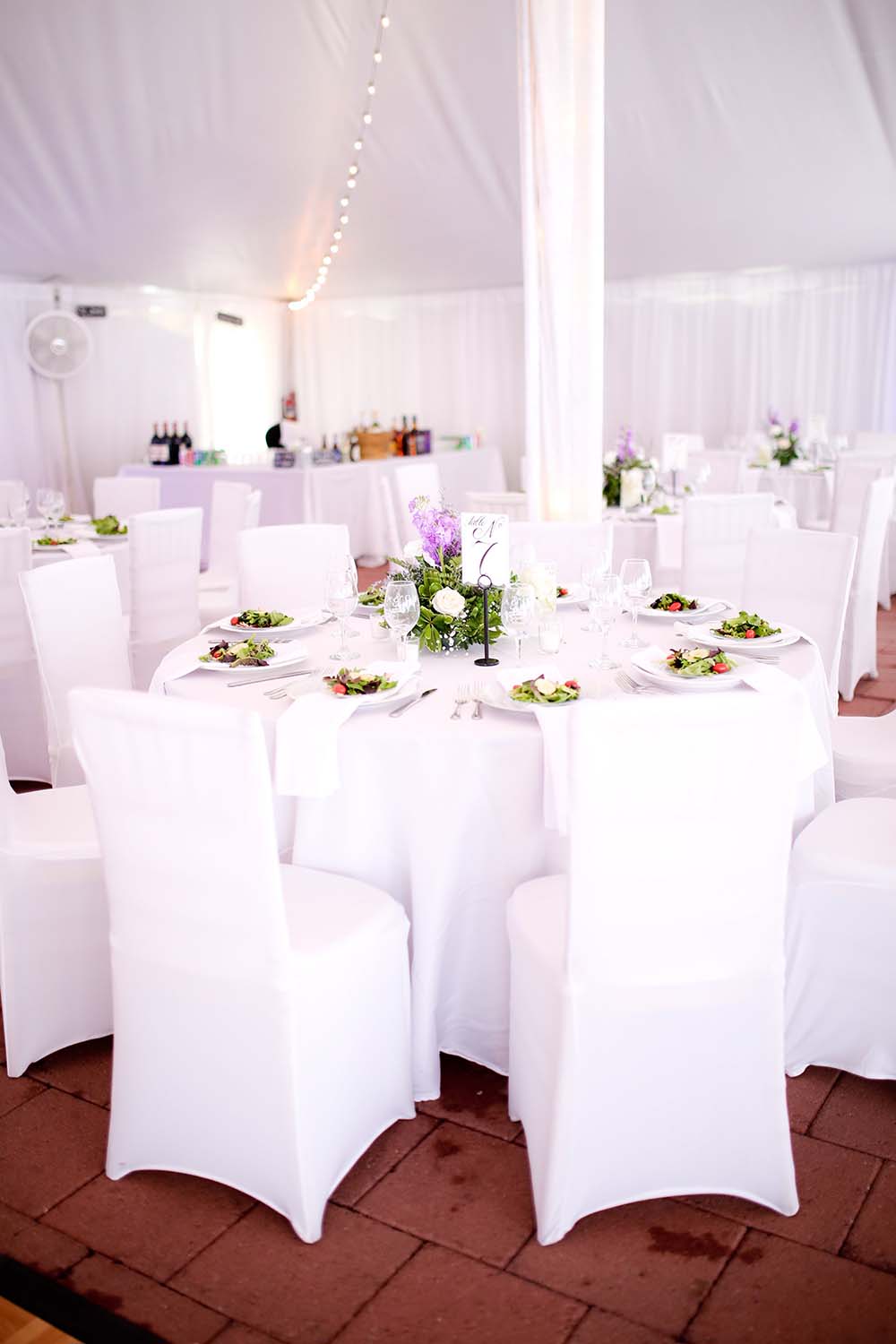 They then moved into the tented reception for dinner, dancing, and…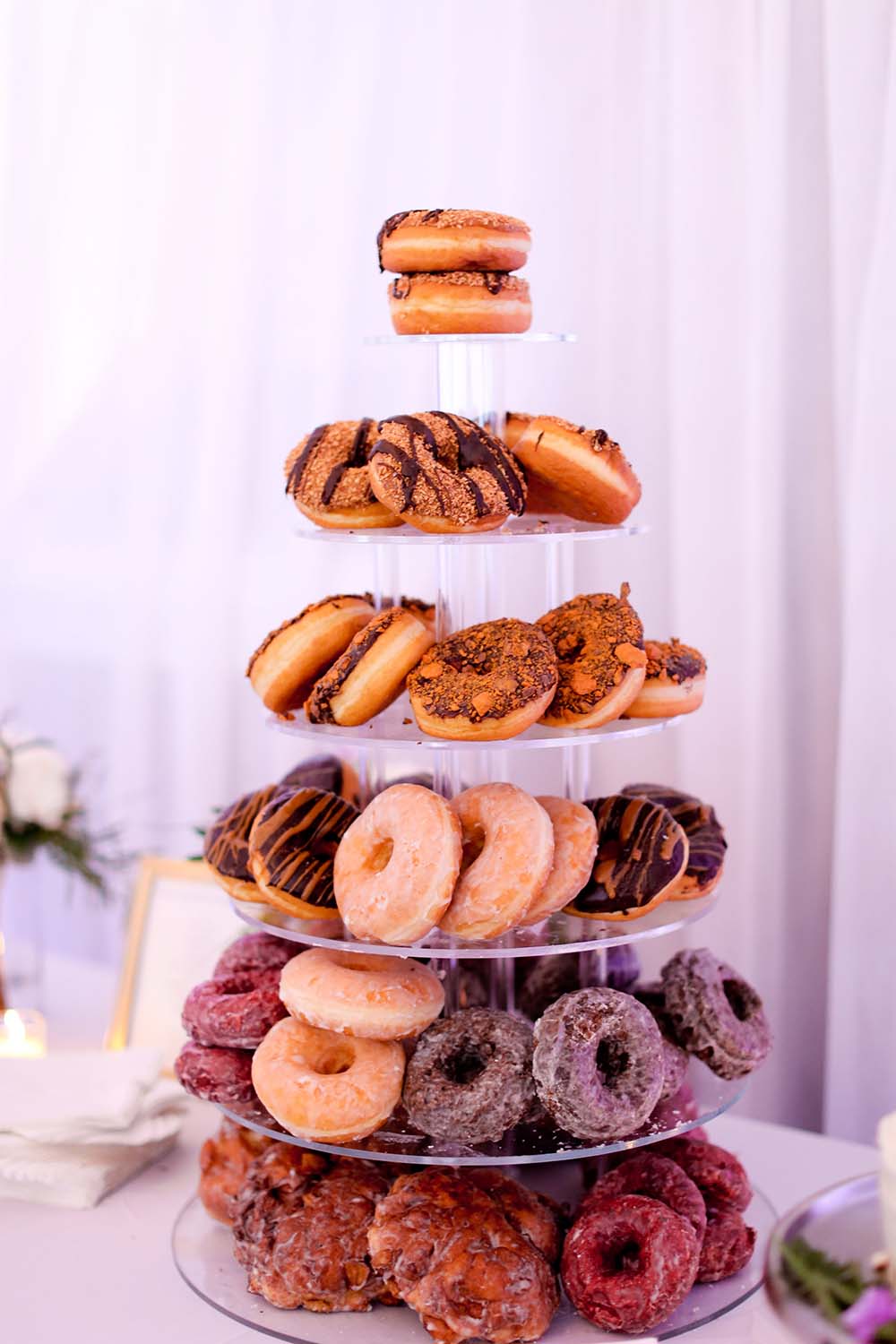 …DONUTS ?! Sounds like my kind of party!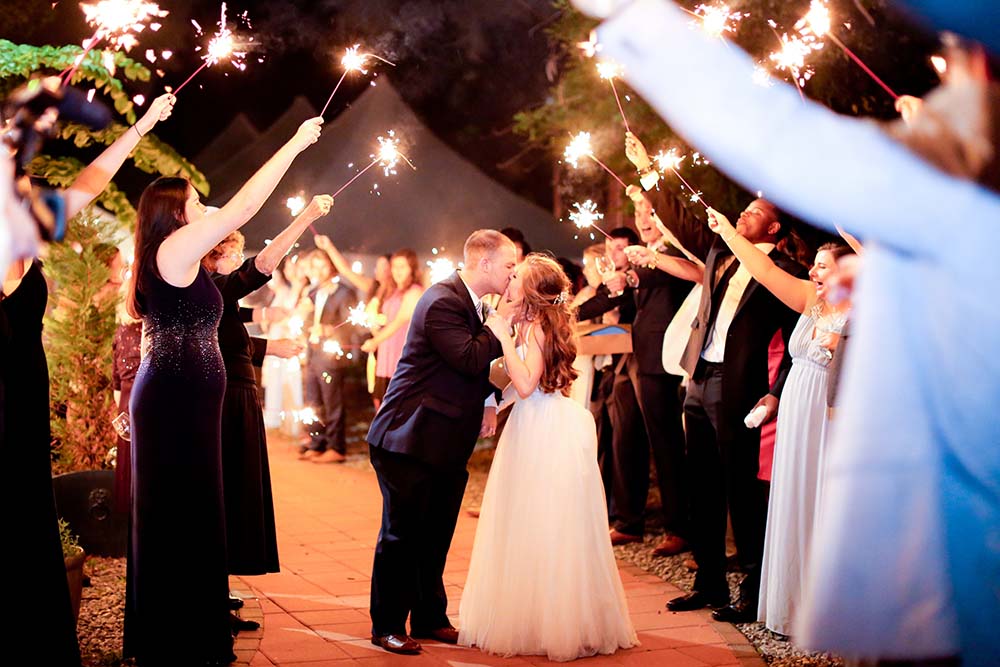 Congrats Amanda and Cody! I donut know how anyone could top your beautiful day 😉
From the Bride:
What was your favorite detail from the day? "Right before we walked down the aisle, my grandmother pulled me from all of the pictures we were taking to give me something. At the rehearsal dinner the night before, she had on a necklace that was the epitome of what I had been looking for to wear with my dress. I had asked her to let me borrow it, which she agreed to. As she talked to me right before the wedding she told me about how much she wore the necklace but wanted me to have it. With the overflow of emotions I was feeling, this gesture overwhelmed me."
What advice would you give to a bride to be? "If I could give some advice to future brides it would be plan, plan, plan. I had binders, folders, dividers, and schedules designated solely to the wedding planning. This helped me stay organized during the hundreds of calls/meeting from various vendors, as well as family members."