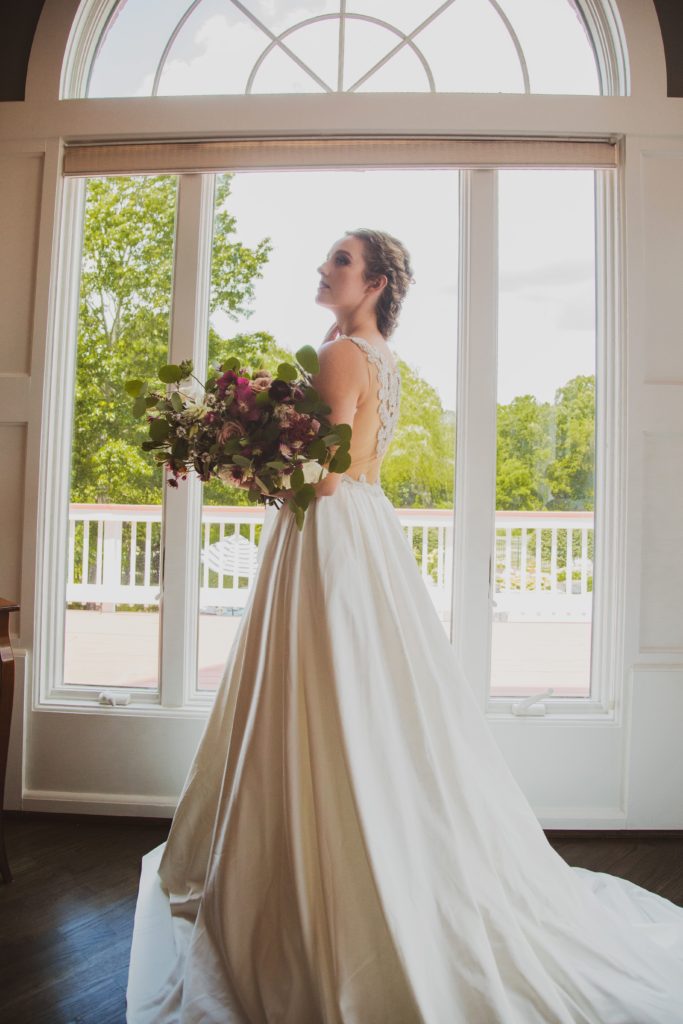 This week's Virginia weddings story comes to us from a cross-cultural couple with a stunning engagement story and beautiful styled shoot to share.
Starr met Raio during a photography club at university when a mutual friend introduced them. Soon after, they enjoyed their first real date at Mt. Defiance cidery in Middelburg, VA. Afterward, they spent a peaceful few hours walking around town, enjoying the sites, and chatting.
The couple dated for three months before getting engaged, but "but we knew we were going to get married after about a week of dating."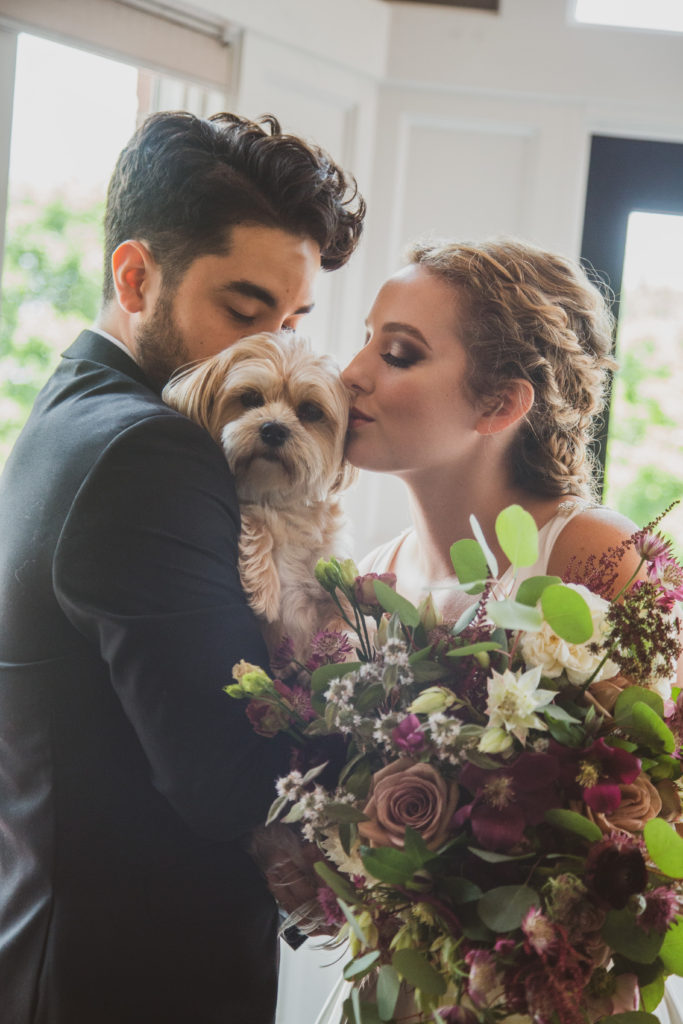 Starr and Raio went to Japan so that she could meet his family. "They live on an island located southwest of Okinawa, called Miyako-Jima. I've been to over 22 countries and Miyako had the most beautiful beaches I had ever seen. It was the perfect romantic setup! There was a language barrier between me and his family, but Raio is fluent in Japanese so we played telephone through him. He never once got tired of it…or if he did, he didn't tell me!"
While there, they got some diving in. "He proposed to me underwater, in Japan, while on a diving trip. He had the ring tied down in a shell that he opened up while we were surrounded by colorful fish and coral! I don't think anyone can top that."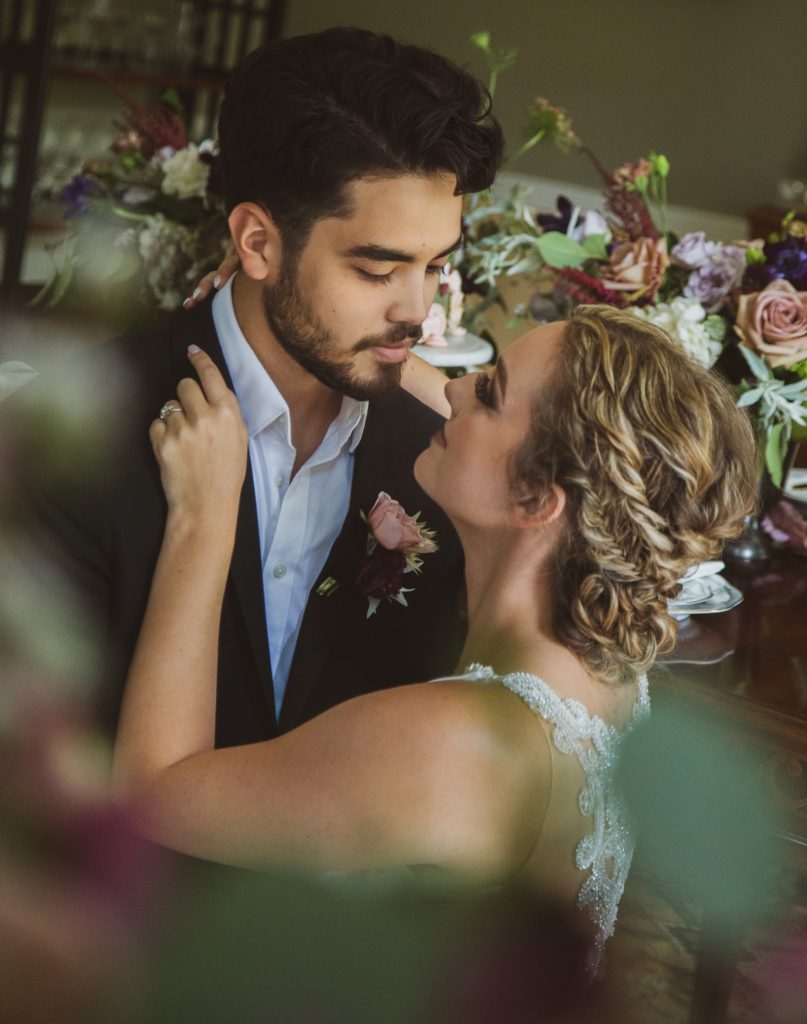 The Scoop:
Bride: Starr, 25, graduate student
Groom: Raio, 23, student
Engagement Date: December 29th, 2019
Wedding Date: October 31st, 2020
In the midst of planning their wedding, Elaine Li, photographer, reached out to Starr on Instagram, inviting the couple to participate in this beautiful, styled photoshoot. "She needed a bride and a groom, and we told her we had her covered!"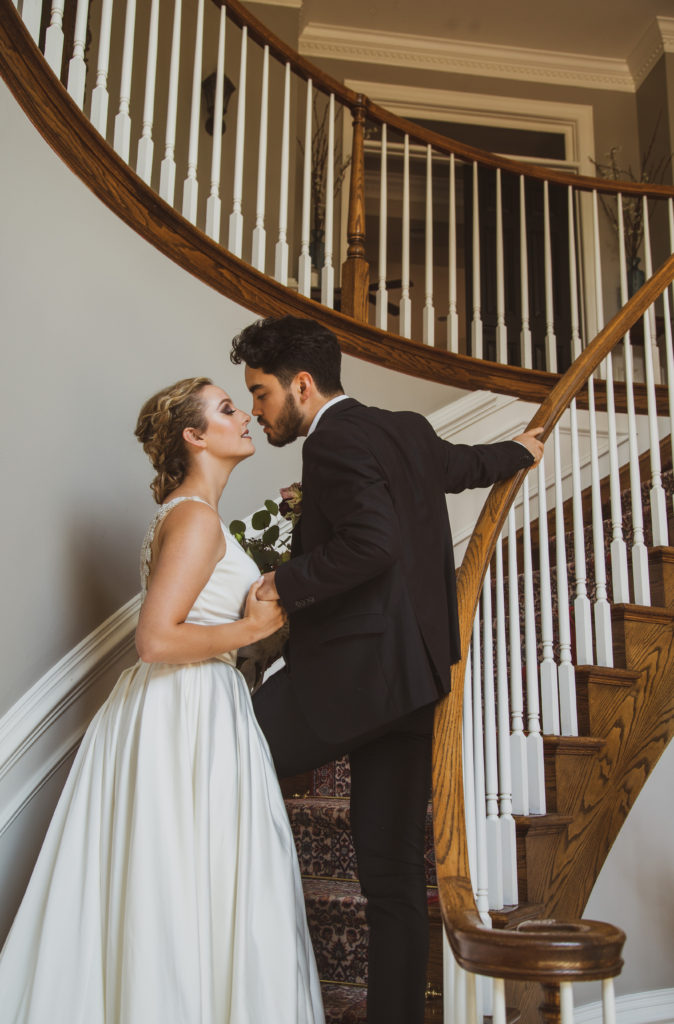 Thanks to the shoot, they were able to not only have some incredible images together before their big day, but two special things came about.
"My little dog Chakka was involved in the shoot, which is special because we won't be able to have her at our actual wedding, even though we really want her there. It's nice to at least have some wedding-style photos with her, even if it's not the real thing."
Starr also thoroughly enjoyed the shoot for another reason: exploring different styles and designs that she would normally think of for her wedding. "It's so much fun, and it's like having another wedding day. In my case, the styled shoot looks much more traditional and "elegant" than how my actual wedding day will look, so I can joke and tell people we decided to do two different weddings. My sense of style changes so much over a short amount of time, so I like seeing these alternative setups to the way I do things."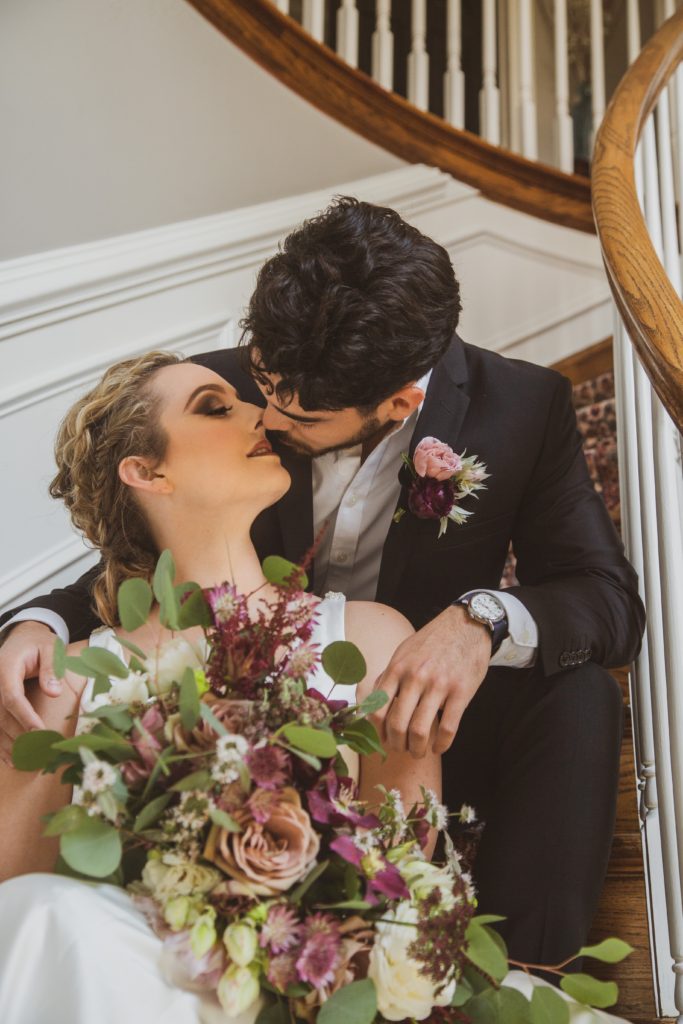 As they continue their wedding planning in the middle of COVID travel bans, they're getting creative in how they will approach their special day. "Since most of my fiancé's family lives in Japan, they aren't able to make our wedding this year because of COVID restrictions. We're planning on having another medium-sized celebration with them next year once things clear up a bit more. We're going to attempt to live-stream the wedding to them as well, so let's hope our internet connection holds up!"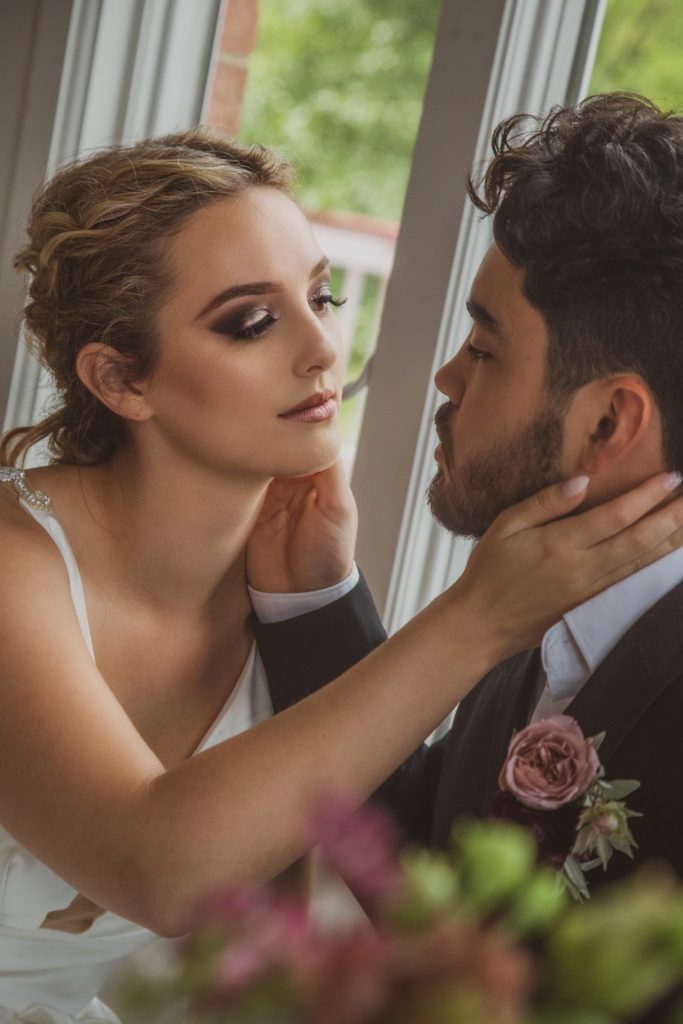 As the day approaches, Starr offers these thoughts to fellow brides.
"Don't expect everything to be perfect, because it won't be, and it doesn't have to be. If plans get canceled, go to the courthouse and get married there! You can always do the big celebration later. It's okay."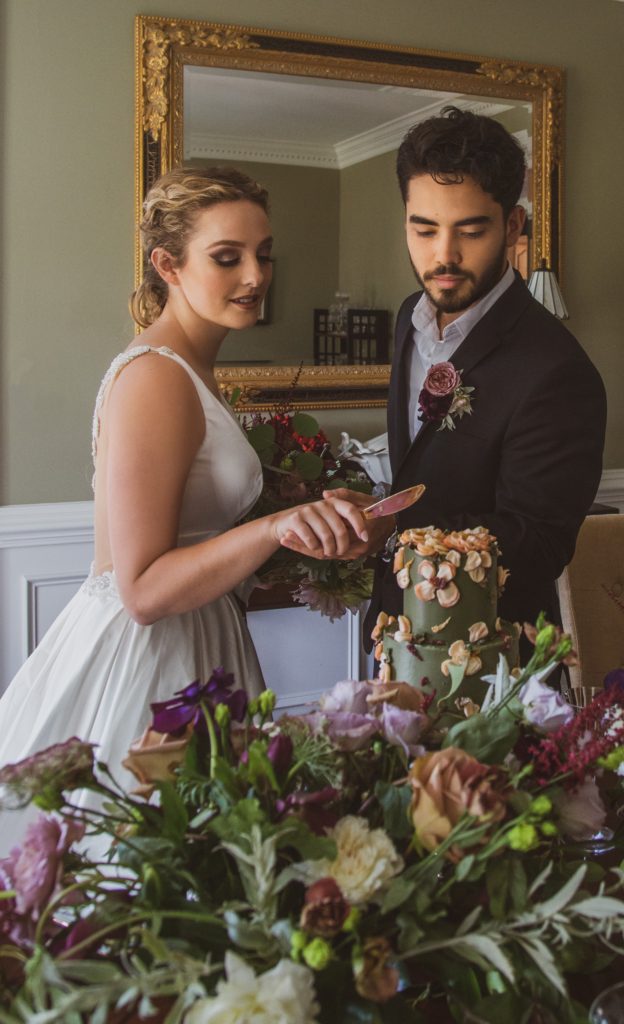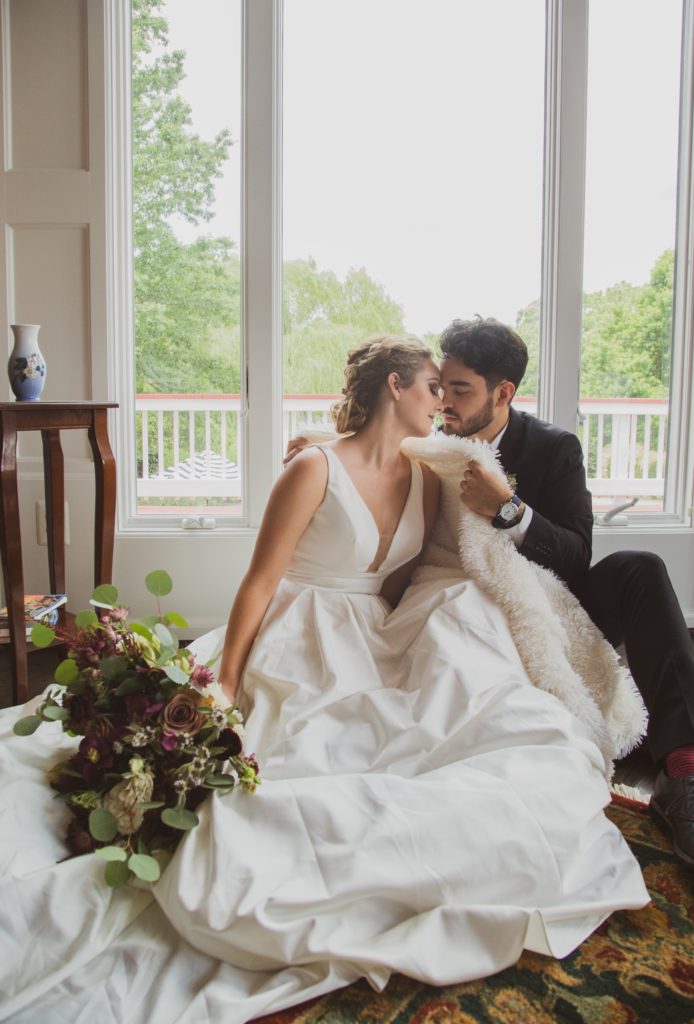 Vendor Credits:
Photographer and Photoshoot planner: Elaine Li, 406-208-7089,  lovelettertoselfphoto@gmail.com
Dress: Miss Bride to Be Bridal, alexis@missbridetobebridal.com
Makeup Artist: Ali, missvixenmua@gmail.com
Hair: Sarah at DC Bridal Hair, dcbridalhair@gmail.com
Florist: Tang Austin Floral, hello@tangaustinfloral.com
Cake: Anabel at Rose Vanilla, hello@rose-vanilla.com
Calligraphy: Thau Creates, thaucreates@gmail.com