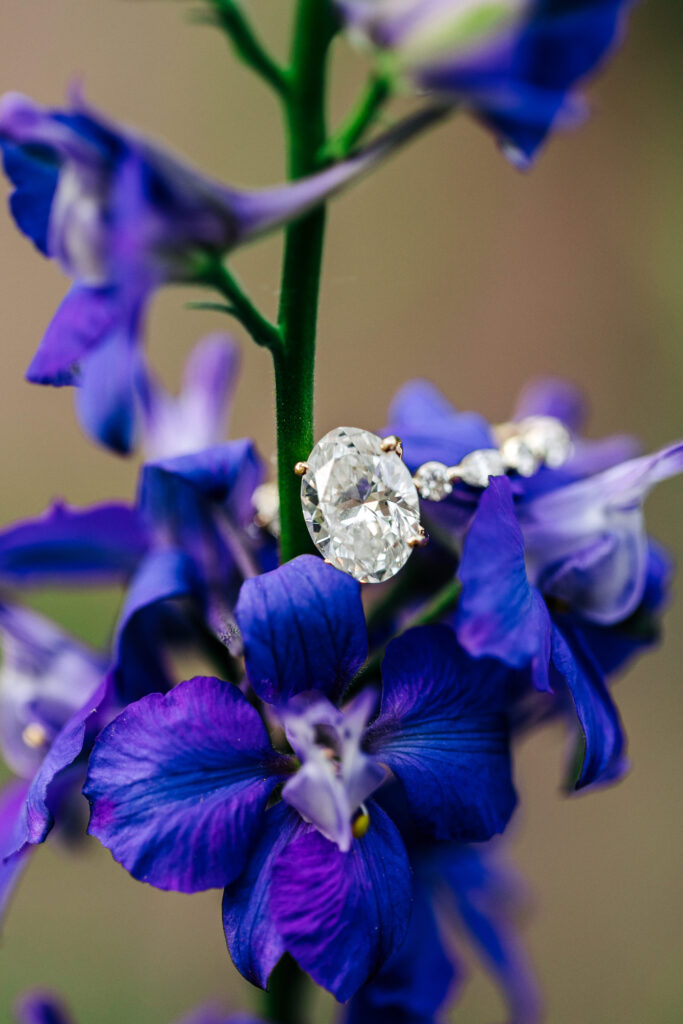 Sometimes, as you plan your Virginia weddings, you get to take the opportunity to have a special day beforehand for your engagement shoot. This week, we're hearing all about April and Steven as they prepare for their special day coming in May 2022.
"Steven and I met at Beaumont Hospital in Royal Oak, MI while I was working in Interventional Radiology, and he was completing his Anesthesia Residency. He had a rotation in my department and immediately everyone knew how cute I thought he was. They kept making excuses for me to be in his room so I could keep talking to him."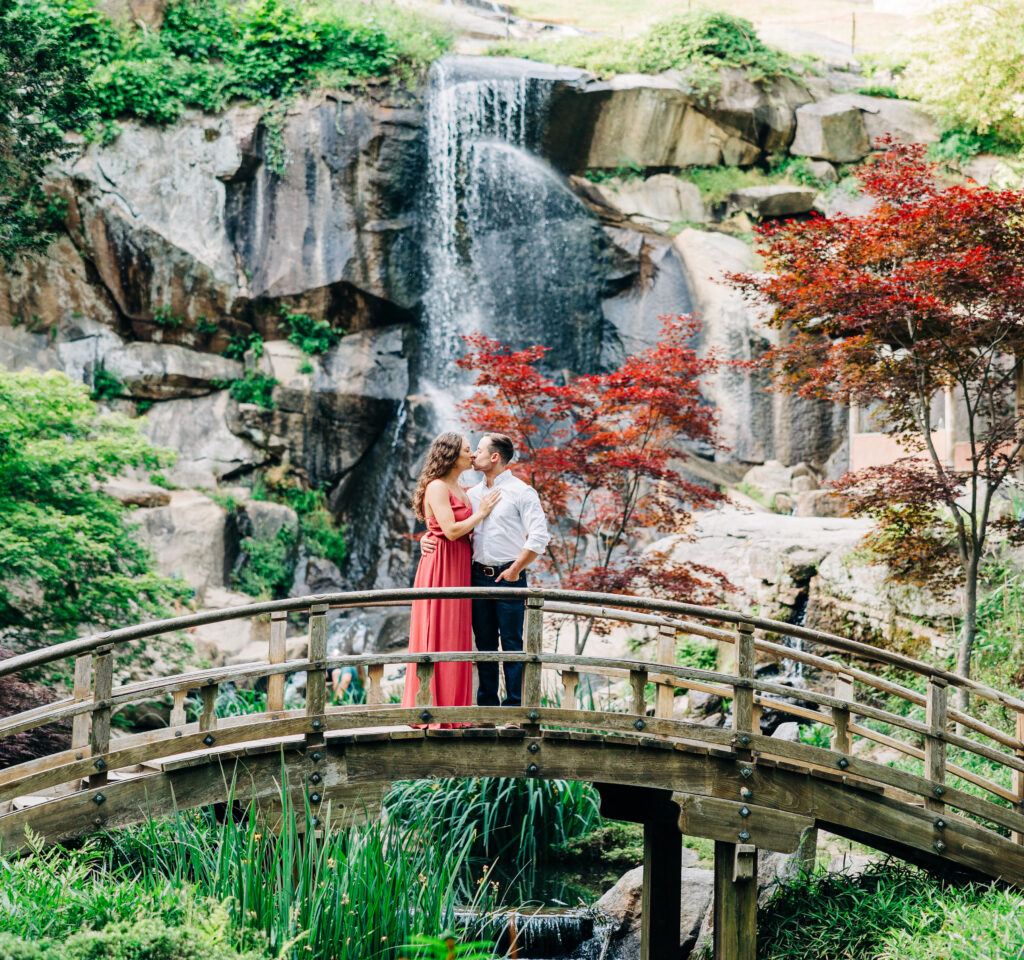 "Our first date was on a Wednesday at Motor City Gas Whiskey Distillery in Michigan. We both love whiskey and bourbon, so it was the perfect location. I was super nervous walking into the date, but as soon as we sat down and started talking there wasn't an awkward moment. We talked all night and when it was finally time to leave, Steven asked me on another date to the Pistons game that Friday. However, he couldn't wait until Friday because the very next day he asked me to come to meet him and his friends for Happy Hour after work. After that – we were inseparable."
"Steven and I dated for 3 months and then he left for Ohio for a Pediatric Anesthesia Fellowship. We continued our relationship long distance for another year and then in July 2020, we packed up and moved to Virginia! From long-distance to the middle of a pandemic, to moving to a new state knowing nobody but each other, we've become even closer and have had so much fun on this new adventure.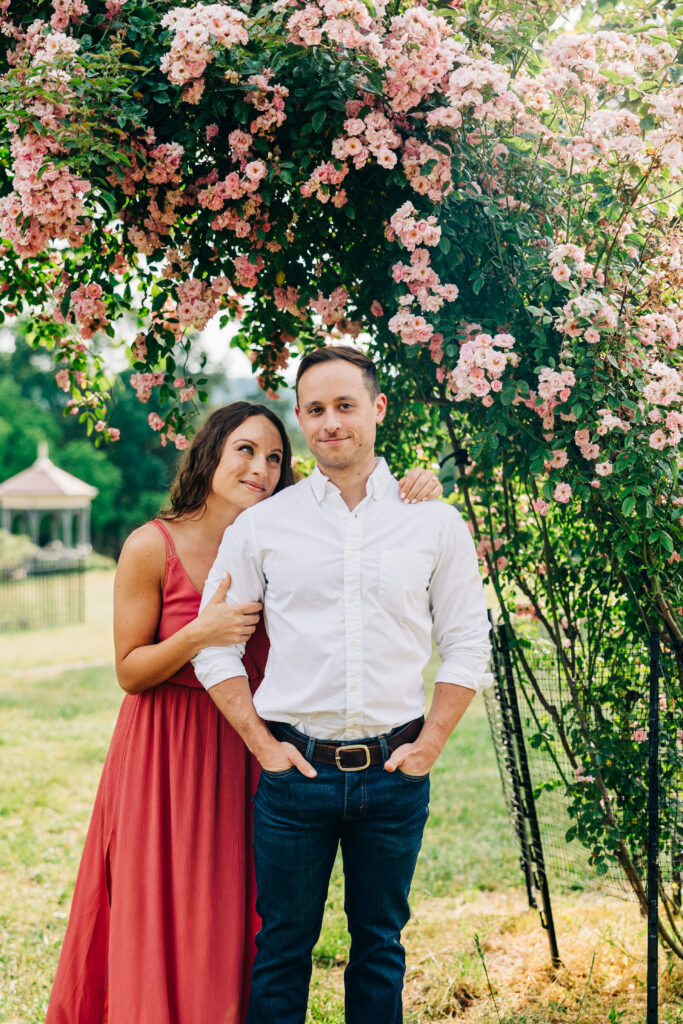 "Shortly after moving here, I may have been slightly (okay heavily lol) hinting that I wanted to get engaged. After dropping hints very frequently, Steven never seemed to give me the slightest indication we were going to get engaged until one weekend in March 2021. He kept asking to do things that were normally things I would ask. Friday, he wanted to go to one of our favorite places for dinner and drinks (The Cavalier) and said we should get all dressed up. I thought, 'Okay maybe this is it!?' But then he didn't ask. The next morning, we went for brunch and he asked to go on a walk to the beach. I again thought, 'Okay he's going to ask!' But when we got to the beach, he said 'Okay let's go home now' and again didn't ask.
"Later that day we went out exploring new places around Virginia we hadn't been to yet, and when we got home at the end of the night I was slightly disappointed that he never asked! We decided to sit out on our balcony since it was a nice night, so we gathered up blankets, candles, and turned on some music. Steven kept going in and out of the house and when he finally came out the last time, he got down on one knee and asked me to marry him. I, of course, said yes and we both started crying. He said he purposely tried to throw me off the track all weekend and wasn't planning on asking me until tonight and he really tricked me because I didn't think it was going to happen!"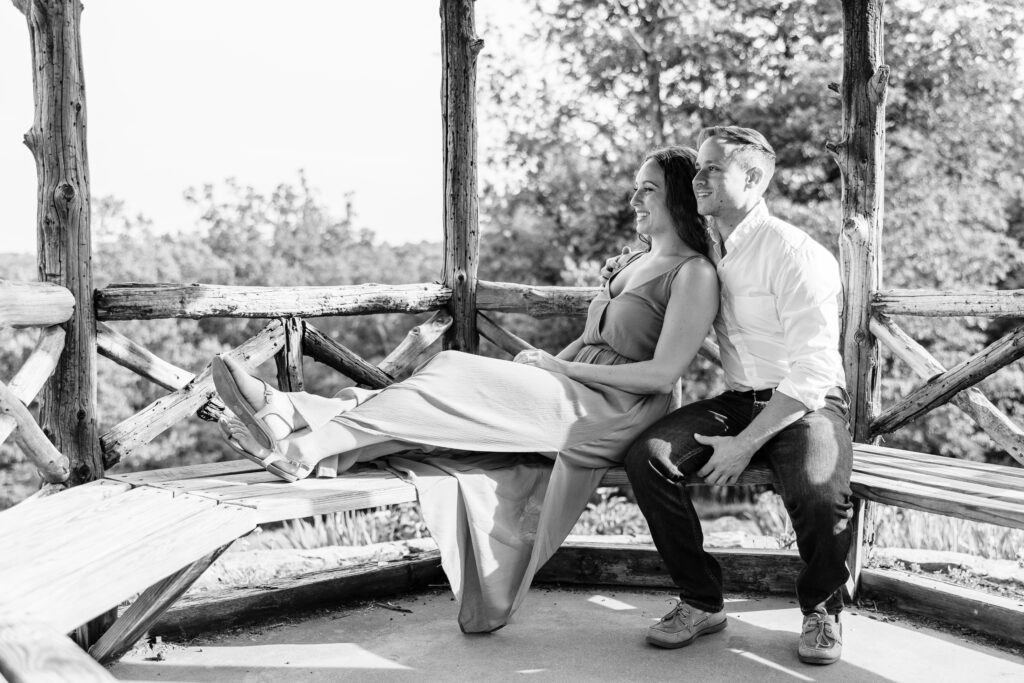 The Scoop:
Bride: April, 30, Clinical Specialist for Abbott Vascular
Groom: Steven, 32, Pediatric Anesthesiologist at Children's Hospital of the King's Daughters
Engagement date: March 6, 2021
Anticipated wedding date: May 28, 2022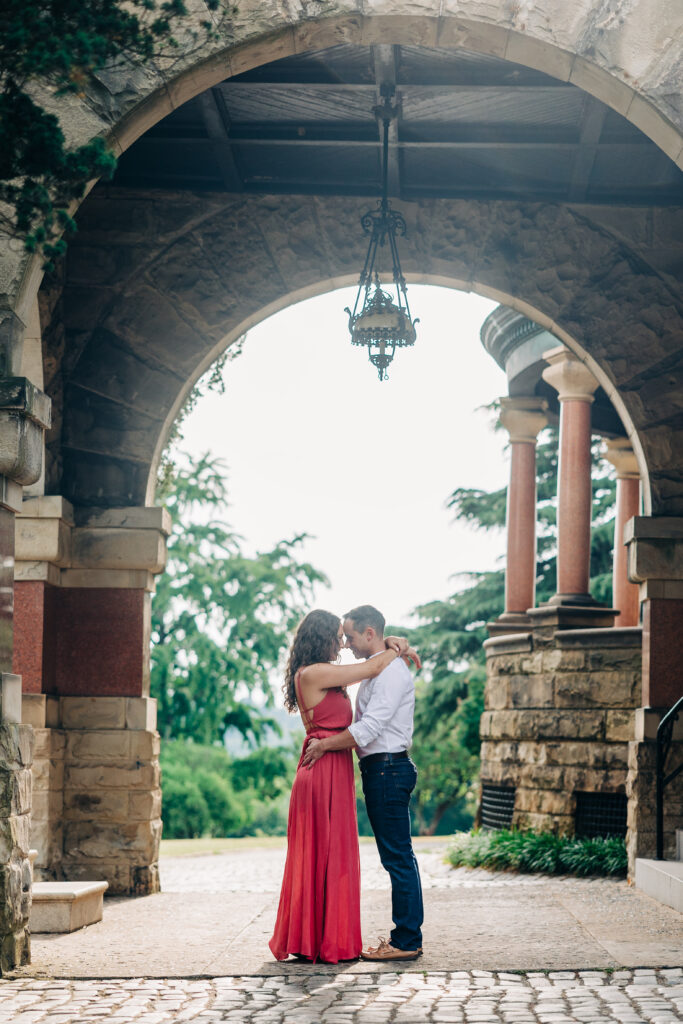 For their shoot, they selected an exciting venue. "Steven and I love being outside and adventuring to new places we haven't been to yet. We've heard great things about Maymont Park and once we saw pictures we knew we had to go there for our engagement shoot!"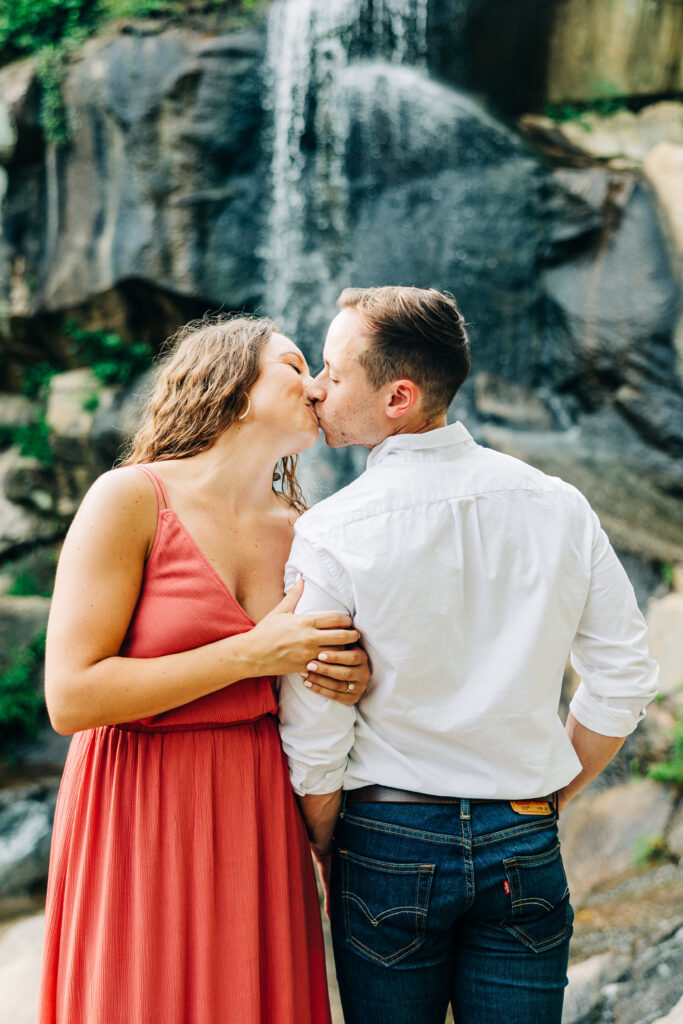 "It was the hottest day in May, in the 90s, and there were a million things going on at the park – prom pictures, an engagement, and a wedding. But Kylie made Steve and I feel like we were the only ones there and we had so much fun seeing everything and being able to get pictures in some of the most beautiful spots!"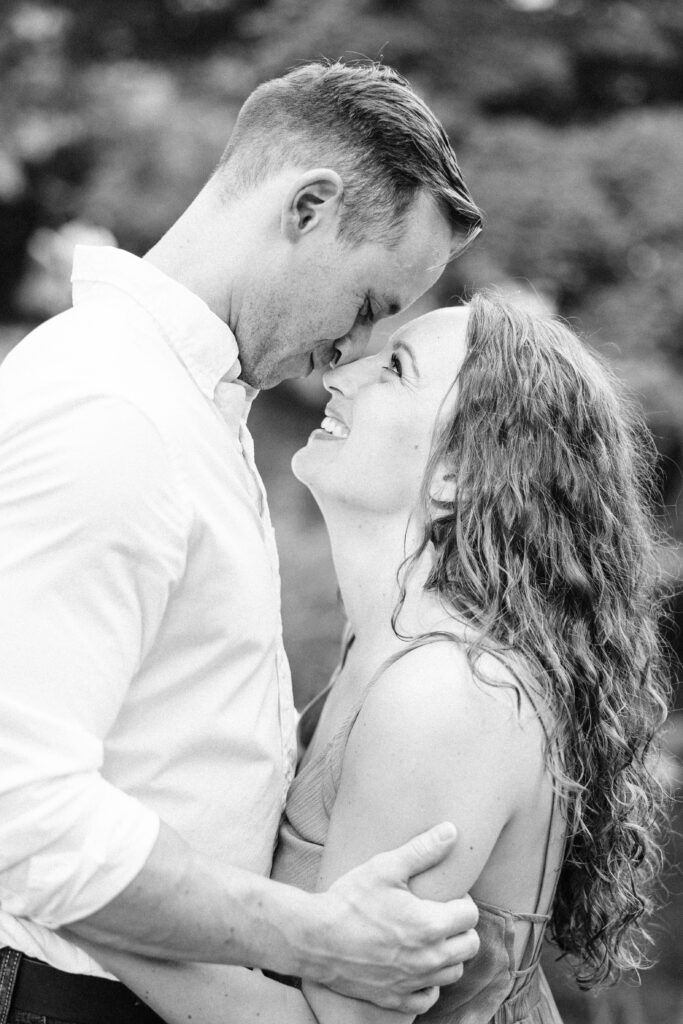 "From dating for a few months to going into a long-distance relationship, moving to a new state together where we didn't know anyone, along with being in the middle of a pandemic seemed a little crazy – but it all worked out. We were able to enjoy the summer together before we started work and became even closer than I ever thought was possible. We're truly best friends and I can't wait for all our adventures to come! This past week we added a fur baby to our family, Duggan the Bernedoodle."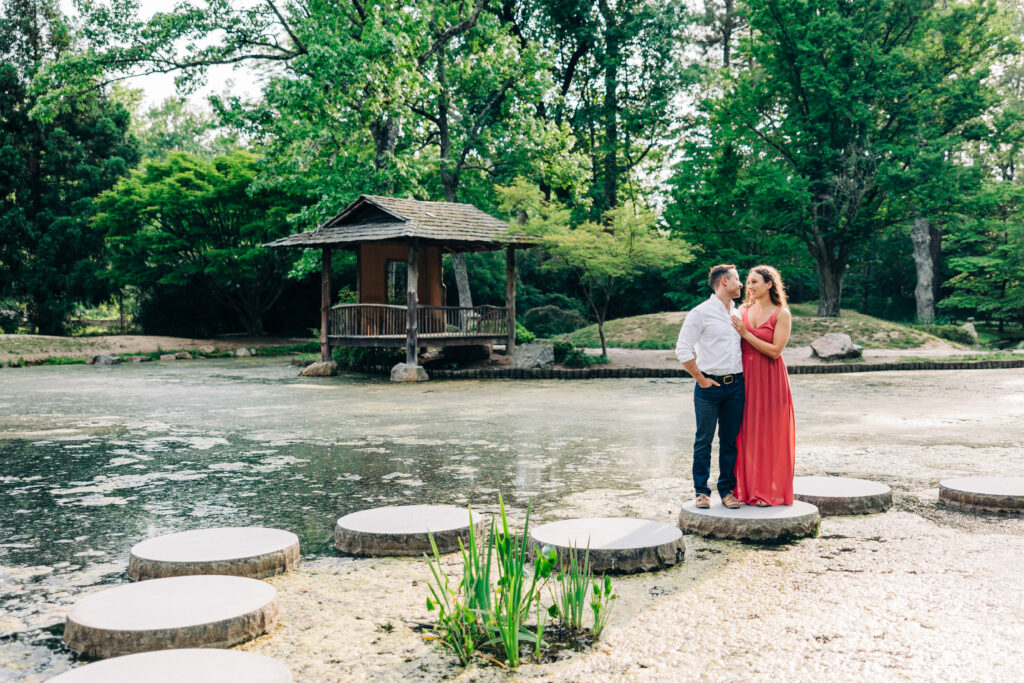 April's advice to fellow brides is, "Start looking early! It may seem crazy but with everyone who postponed their wedding, vendors are booked for more than one year out. The week after we were engaged, we started visiting possible venues for the ceremony and reception. If you get the big things out of the way early, you can relax a little longer afterward! Also, practice patience and flexibility. Everyone is learning together of what to do (or not to do) during this crazy time."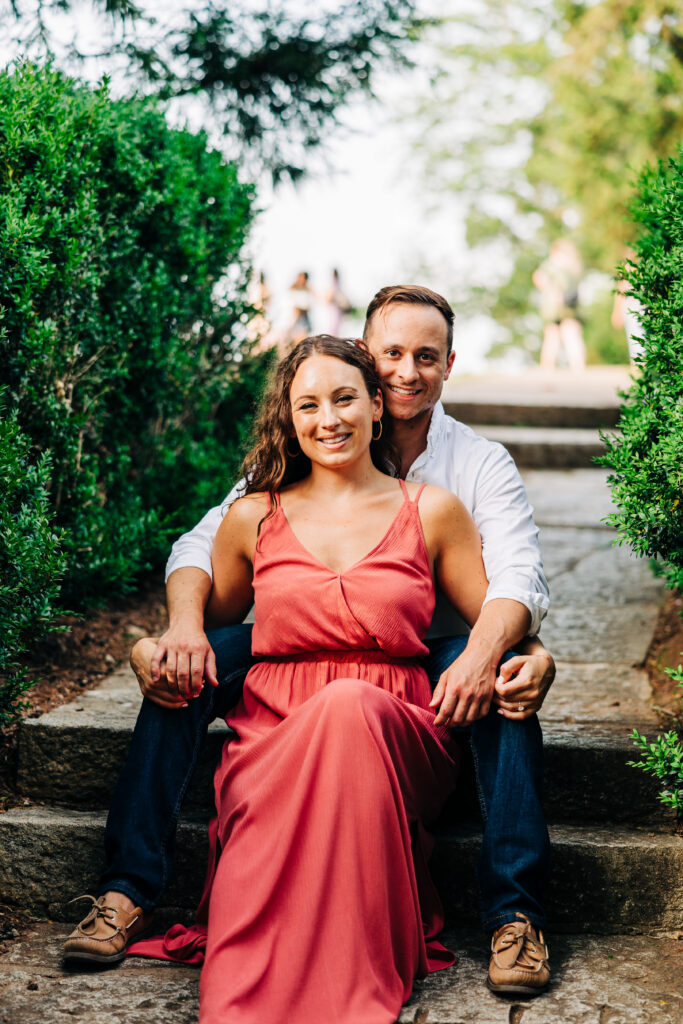 Ring: Classique Creations from Diamonds Direct in Virginia Beach
Dress for engagement photo shoot: LuLu's
Makeup: Bombshell Bridal
Venue: Maymont Park in Richmond, VA