Ideas for a Fun Wedding
By Clarissa Fonseca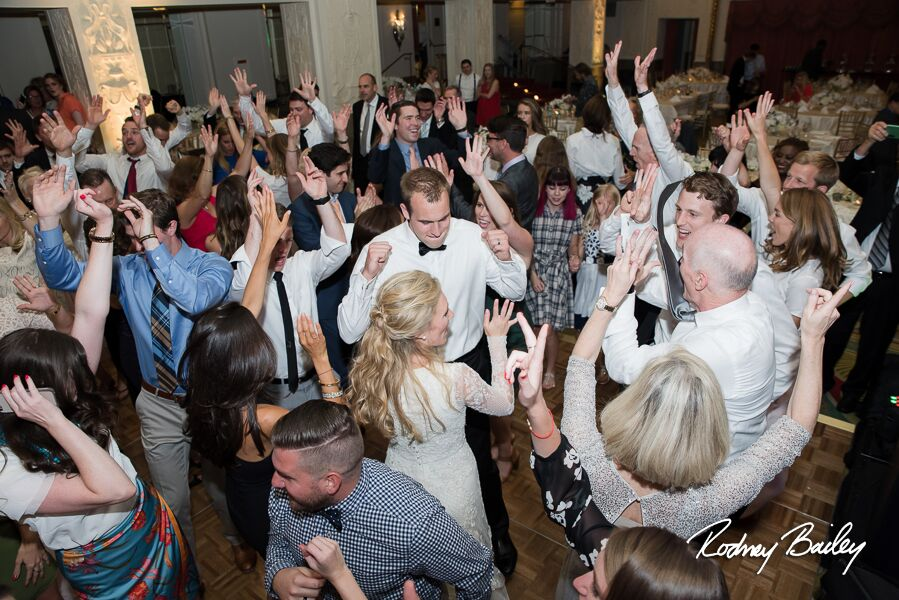 Wedding picture by Rodney Bailey.
A wedding is much more than just a ceremony and a party. Many couples try and plan events before and after the wedding so that family and friends from both the bride and groom's side can get to know each other prior to the wedding and relax after the celebration. Some might have outings, team games or a fun informal meal, others go all out and create a full theme for everything!
Here are a few fun wedding ideas to help you start planning your dream wedding. ?
Pre-ceremony snacks and drinks (mimosas, spa water, iced teas)

Pre-ceremony drinks are a wonderful way to entertain guests, encourage engagement, and keep everyone refreshed. If you decide to serve cocktails, go light on the alcohol and consider opting for something more refreshing such as spa water or iced tea for a spring/summer wedding or hot cocoa, coffee and tea for colder weathers. As a side note, make sure you have staff to help clear the used cups before the ceremony begins.

Fun wedding favors for guests (sparklers, wedding candy bar, caring gifts for after the party)

Having a bit of a creative touch when it comes to party favors will make your wedding that much more memorable and provide everyone with something they will enjoy. Sparklers are great for your grand exit and make for excellent photo ops. Some couples have also set up a wedding candy bar so guests can mix their favorite candy for a customized favor! Another great idea is after-party survival kits with water, Advil, gum, and anything you think of that might help your guests through their hangover.

Kid table or daycare

As we grow older, friends and loved ones have their own families and children to take care of and sometimes it is not an option to leave them behind to attend your event. If you can, allocate a budget for the little ones to have a space during the celebration where they can be supervised and watch movies or play games while their parents celebrate with you. It could be a separate room at the same location of your party or something close by so parents can check in on the kids and easily pick them up after the celebration.
If the little ones will be part of the celebration, a kids table stocked with puzzles and coloring materials is a fantastic way to keep them busy and entertained. There are even services that can make custom coloring books using your own images.

Plan a fun surprise

The possibilities to surprise your guests are endless. You can opt for an alternative dance to the slow bride-and-groom slow dance to open the floor and show off your dance moves. You can awe your guests with a musical performance by the bride and groom. If you are having a destination beach wedding, you can pick up an ukulele (a lot of inexpensive beginner ukulele options available) and learn how to play your favorite song for the party. To keep guests entertained through the meal, you could also arrange for small shows to happen at intervals, to keep guests engaged throughout the evening.

Guest Transportation

If you need to get your guests to the countryside or some remote location, you can have a lot of fun in planning mass transport for them. If the location allows and you can find a service, you could use hot air balloons. If you would like to have the party started on the way to the venue, you can opt for a party bus or even beer mobile if the distance is not too great.

Conversation starters

It can be awkward for people to get the conversation started, so help them out! You can have your guests play "find your pair" where you get famous artists' names and split first and last names on cards. Guests will have half of the name and then try to find the person with the other half (you can have fun and play matchmaker!). Once you are settled on the seating plan you can also make cards with interesting facts about the people at the table, so everyone has easy and fun conversation starters.
Whatever your inclination might be for the activities for your ceremony and reception, the important thing is: you are getting married! Enjoy your special day and have fun!
Clarissa Fonseca enjoys food, reading and traveling. Clarissa works for Equipboard.