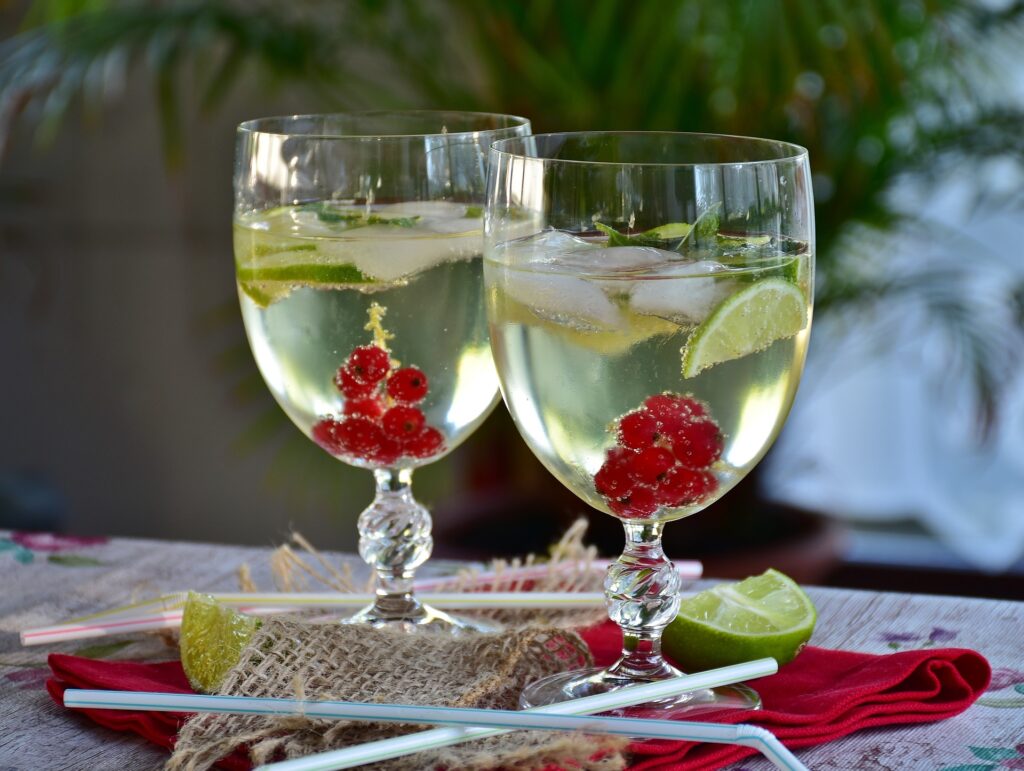 One of the recent Virginia weddings trends – and really, weddings anywhere – is the signature cocktail. Folks have been collecting together their favorite drinks and serving these for their wedding reception or cocktail hour now for a couple of years, and if you look into them, you can easily see why this trend caught and has held now for a while!
They're so much fun and help to show off even more of who you are as a couple.
Have a Cocktail Tasting To Choose Your Signature Drink
Months out from the wedding, it's a good idea to start the process of choosing your signature cocktail for the wedding. You'll want to schedule a tasting with the bartender you have hired for the big day.
Think of this event as a cake tasting, just boozier – so you might need a cab of Lyft home.
Let your bartender know ahead of time the kinds of mixed drinks you like and let that person lead the way from there. Once you land on the one(s) you love most, you'll have some clues for the rest of your process.
How Name Your Signature Cocktail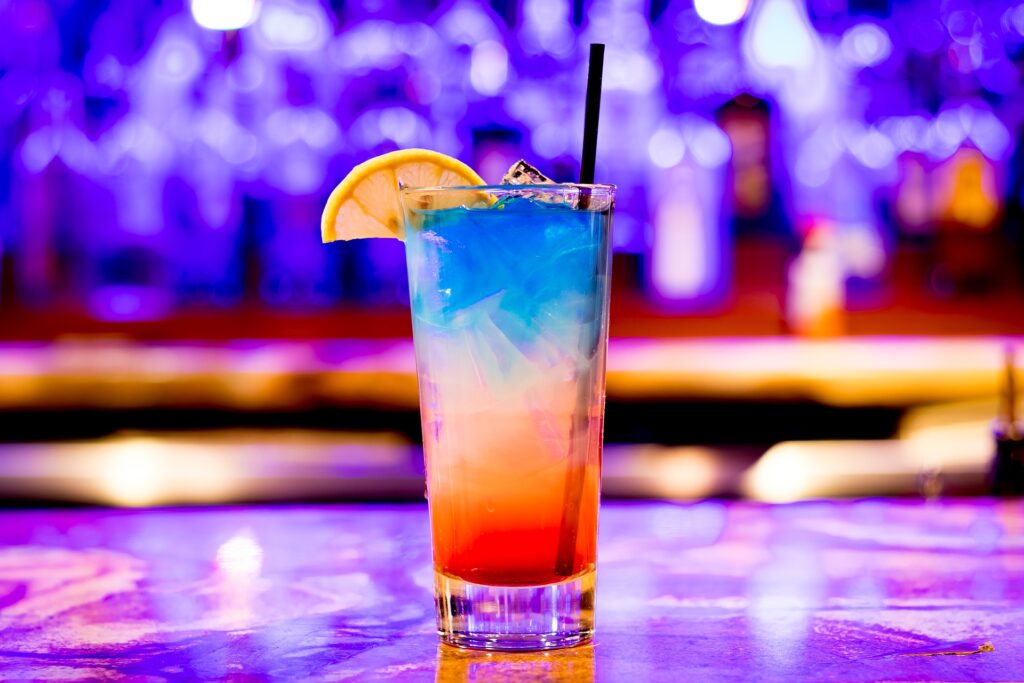 The next thing you'll need to for your cocktail is to name it. Even before you get that signature design down, the name is vital. This way, you'll know what you're looking for, how you want to form the cocktail, and how to decorate them for the celebration.
Ask Your Bartender
Whether you've got a bartender already signed on for your wedding or you have a friend who tends bar, ask them for advice. After all, who betters knows mixed drinks than the person who creates and serves them every night?
Let your bartender know what kinds of things you like about the cocktail you've selected, things you love about each other as a couple, color scheme or themes of the wedding, and similar details. Your bartender may well have the perfect name for you.
Think Ingredients List
If you don't have a name after consulting the bartender, ask that person what the ingredients list includes. Some items lend themselves to fun puns or romantic names. This could easily inspire the perfect thought.
Use Clever Puns
Going back to the thought on ingredients and weddings, you could easily tweak the name of an existing cocktail, brand, or drink by tossing in some fun, wedding-related words that bring out the flavor of the drink while keeping in theme with your special day.
Some examples might be things like "Spiked Apple Cider of My Eye," "Blushing Bride" for a blush colored drink, or "Won't You Rose-Marry Me Lemonade" for a spiked rosemary lemonade.
How to Decorate Your Cocktail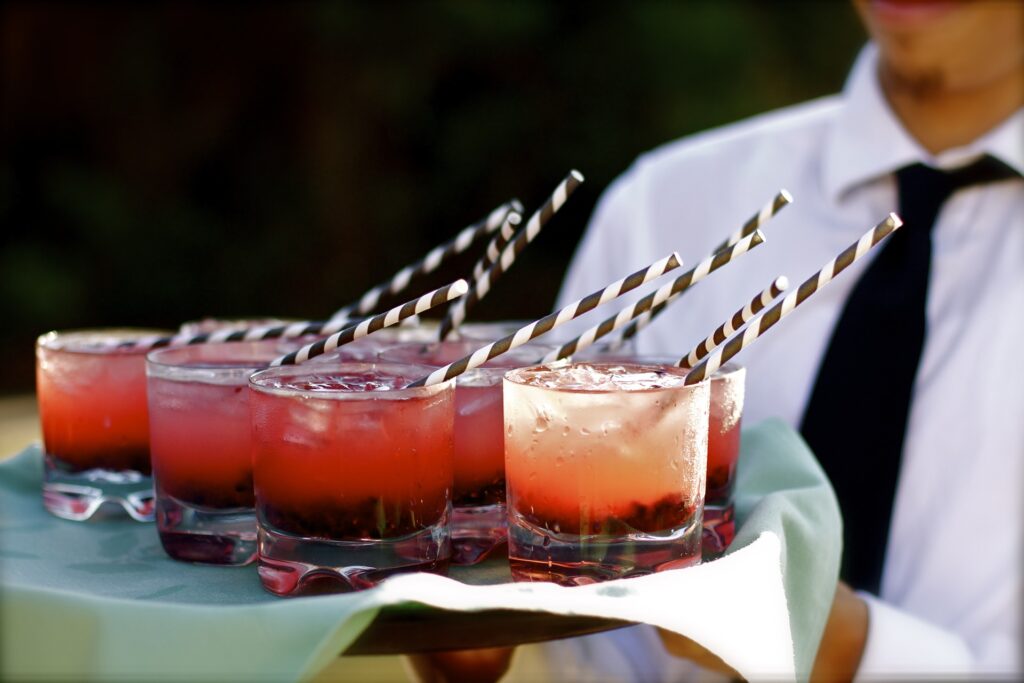 Next, you'll want to find the perfect little ornaments for your cocktail's look. You'll need some tags, stirrers, and/or swizzles to complete everything.
You can purchase some pre-punched cardstock wedding tags from just about any wedding store or check with your bartender and see if they have any to offer. They come in just about any shape, size, and color you could want, so you'll easily be able to customize them for your wedding theme.
Cocktail stirrers are a different option for decorating those cocktails. You can order custom retro-style old plastic stirrers with bride and groom figures, use personal round-top wooden stir sticks with your monogram, or any number of other choices. Just look online at your favorite wedding shops or sites like Etsy to find some amazing options.
Finally, you could opt for a swizzle stick instead for a pop of color for your drinks. You can add some fun flags or tags, as well, with your favorite colors or a special message.
Create the Right Signage
The final touch for your cocktail hour comes in the form of signage. You'll want the names of your cocktail, you and your spouse-to-be, or other information on a sign that suits your theme and color scheme.
If you opt to do more than one cocktail, you can use a couple of complementary signs that add some fun touches to the day without being the same as each other. Look on Pinterest for some ideas on how to decorate if you're into DIY, or look on your favorite story, Etsy shop, or even Instagram for brands that make such signs for special occasions.