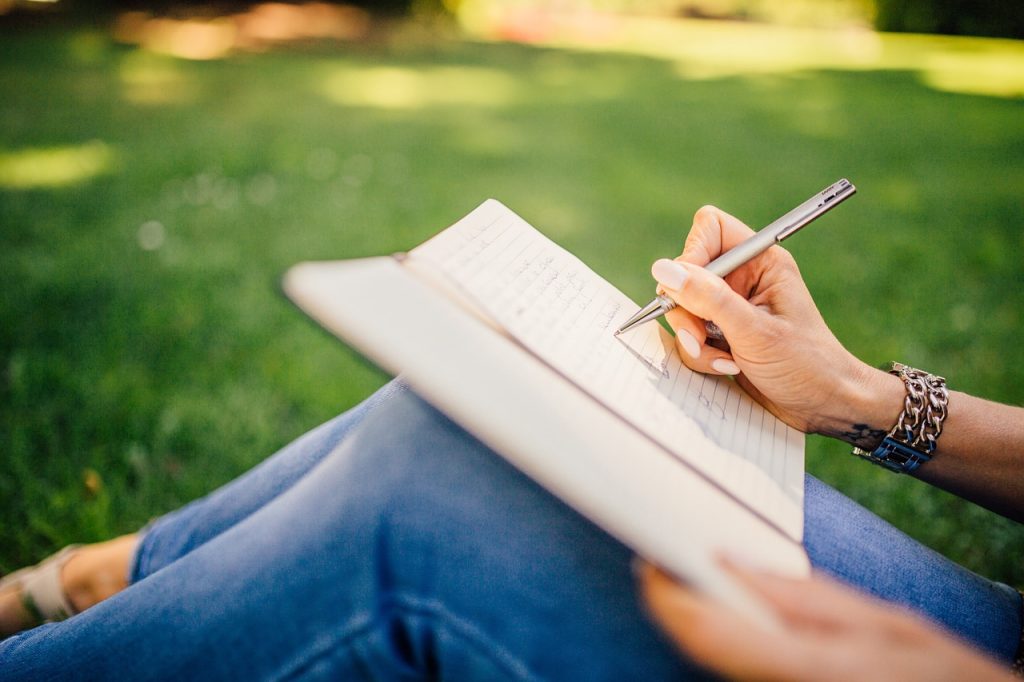 Be fearless and write your own vows. Here is how to make it easy on yourself.
Watch Others Give Their Vows
You don't need to go to a lot of weddings or party crash a bunch. Just do a search on wedding vows and links will pop up for both written articles to read and uploaded videos to watch. You can find funny vows, tear jerking vows, and tons more for inspiration.
Get Personal
Write down five to ten things that you think of when you think of your betrothed. Whether they are sure and true or quirky and spontaneous, note the things that come to mind. If your love is into horses, promise you will shine their saddle or promise not to reign them in too much. If your love loves time at the beach, talk about how you'll never get upset about the sand they track into your lives as long as they remember to apply sunblock to your back. If they love coffee, always promise to make sure you have a hot pot for them each morning or will treat them to the best grounds that can be found. It doesn't have to be promises of heaven and earth, nor does it have to be Shakespeare. This is mostly for an audience of one, your love.
Don't Sweat Originality
People are freaking out trying to be 100% original or authentic when in reality we may have all said the sames things and written the same vows 100 times. Some artists and writers are paralyzed with the fear of influence. Lucky you, you don't have to be. Get influenced. So if someone said exactly what you would've said or if they said it better, it is OK to imitate. I wouldn't want you to lift an entire ceremony from someone, but if someone said something better, then alright.
Quote the Good Stuff
There are love poems and then there of love poems. And many have been quoted during vows in time immemorial – beyond memory. Quote Shakespeare. Quote Emily Bronte. You can even find love quotes by Winnie the Poo and Dr. Seuss, and how cute is that. Wouldn't it be cute to first get all classical with a quote from a great poet like E.E. Cummings or Rilke, then pseudo quote Sweet Home Alabama: "…You were the first boy I really kissed and I want you to be the last…"
Tweak the Ending
Everyone expects tears and trembling lips and knees, and that might be exactly what you want to lead up to. But just know some people have done it differently. If your guy is a high five kind of guy, end your vows in a high five. If you and your guy are theatrical, end then with a great theatrical flourish. But if you and your guy are just in love and sweet on each other, simply break everyone's hearts with a sweet kiss or other loving gesture. Hugs are great. Then save the kiss for last. And may it last forever.
– Virginia Bride Magazine features the best Virginia weddings and Virginia bridal shows. Find it all in one place. Check our blog posts regularly for the latest show information.