The Groom's men- your forever guys, standing by your side, toasting to the happiest day of your life and adjusting your bow tie before you stand at the alter. Show them your appreciation with a gift that will suit every groomsmen – Dixie Vodka, offering four unique flavors including, Dixie Southern Vodka, Dixie Mint, Dixie Black Pepper and Dixie Citrus.
ABOUT DIXIE VODKA
Dixie Vodka launched in South Carolina in 2014 by Grain & Barrel Spirits offering four unique flavors including, Dixie Southern Vodka, Dixie Mint, Dixie Black Pepper and Dixie Citrus. Dixie Vodka offers a product that embodies both quality and affordability, allowing food and drink enthusiasts to create signature cocktails that fit perfectly with the Southern lifestyle. Chosen the South's Best Tasting Vodka by consumers, Dixie strives to represent all of the best the South has to offer and embraces a way of living that thrives on food, outdoors, music, and craftsmanship. It is a vodka made for Southerners by Southerners. Dixie Vodka was voted the recipient of a Platinum Medal, as voted by consumers, at the 2014 Sip Awards and was awarded a Gold Medal with 93 points by the Beverage Testing Institute along with a "Best Buy" endorsement. The 80-proof vodka comes in 750 ml bottles for $19.99 and 1.75 L bottles for $29.99. Connect with Dixie on Facebook or on Twitter.
We've collected southern inspired cocktails that are sure to add even more cheers to the wedding day festivities.
Photo courtesy of Green Olive Media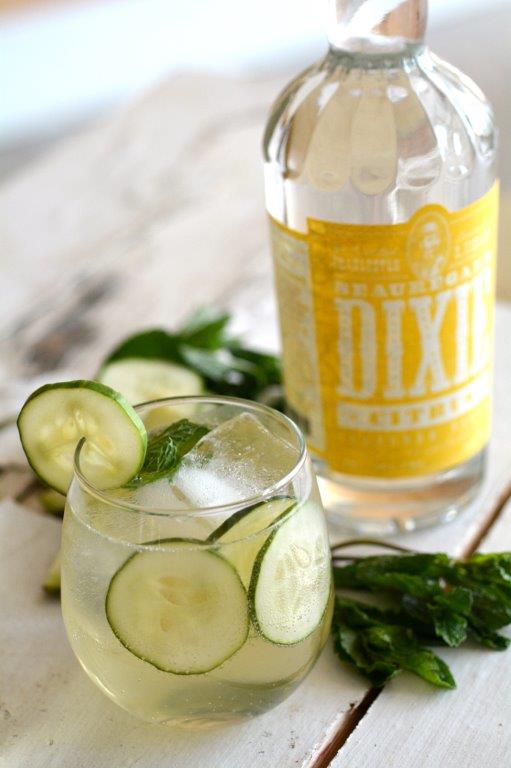 SOUTHERN CHARM
Fill shaker with ice; add:
2 oz. Dixie Citrus Vodka
3 cucumber slices
2 oz. apple cider
Juice of 1/2 lemon
2 mint leaves
Shake; pour in ice-filled glass. Top with tonic. Garnish with cucumber slice.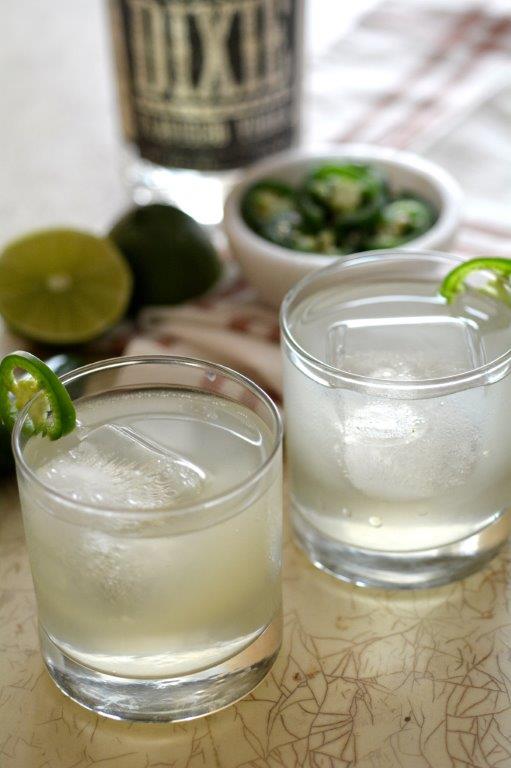 SPICY BUCK
1.5 oz Dixie Black Pepper Vodka
4 oz ginger beer
¼ tsp pickled jalapeño juice
add splash of soda
juice of 1/4 lime
Stir, garnish with pickled jalapeño slice.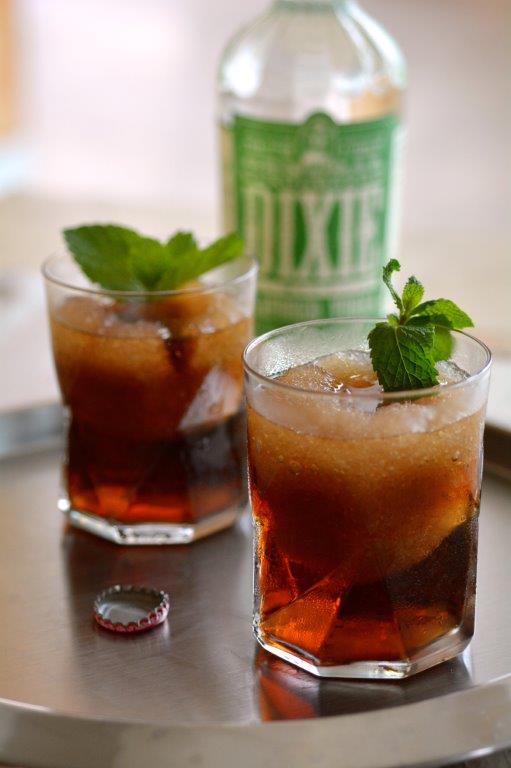 DIXIE DERBY
2 oz Dixie Mint Vodka
8 oz ice
4 oz Coca-Cola
1 tsp superfine sugar
Blend all ingredients in blender. Pour into rocks class, garnish with mint leaf.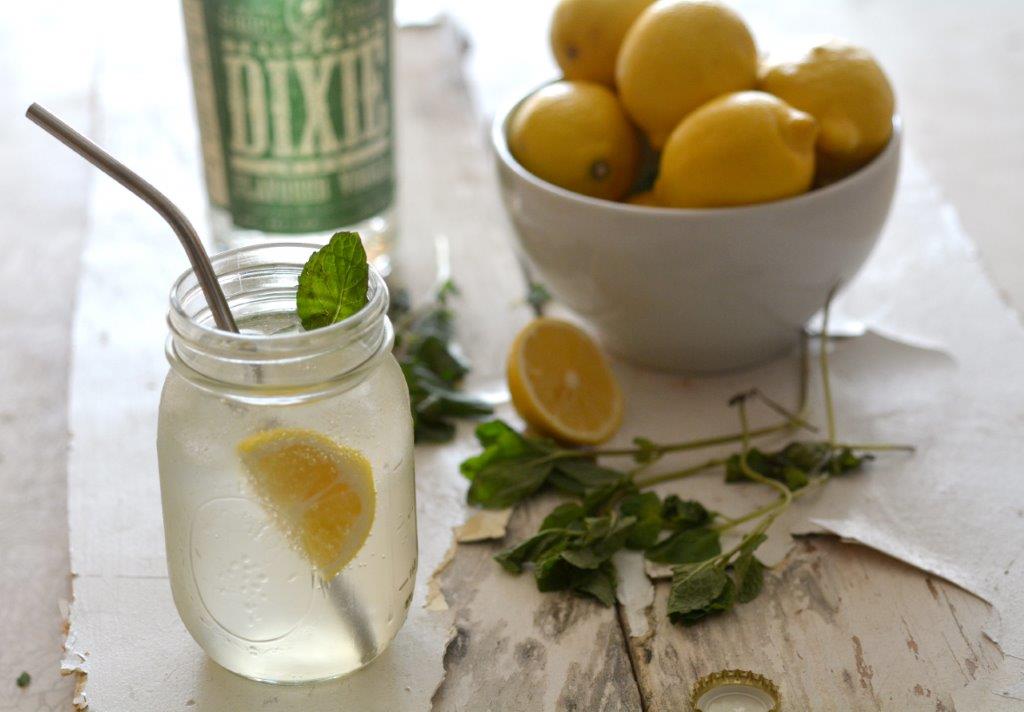 BEAUREGARD'S BUCK
1.5 oz. Dixie Southern Vodka
.5 oz. Dixie Mint vodka
0.5 oz. lemon juice
4 to 6 oz. ginger beer
Squeeze lemons juice into a Collins glass (or Moscow Mule mug) and drop in the spent shell. Add 2 or 3 ice cubs pour in both vodkas and fill the glass with ginger beer. Stir.
​
If you are planning a wedding in Roanoke Virginia, Richmond Virginia, Fredericksburg/Northern Virginia, The  Shenandoah Valley, Coastal Virginia or in Charlottesville Va, we can help with your wedding planning and ideas. 
Virginia Bride Magazine features the best Virginia Weddings and Virginia Bridal Shows. Get  it all in one place. Check our blog posts regularly for the latest bridal shows in Richmond VA, Roanoke, Va. The Shenandoah Valley, Fredericksburg Va, and in Charlottesville.