Many folks have little girls in their lives who they'd love to give some spotlight to on the special day. But not everybody throwing their Virginia weddings celebration has a niece, friend's child, daughter, or other little girl in their life (or she may not be old enough to walk on her own!). So, what do you do in that situation?
Just like there are alternatives to practically anything else in wedding planning, there are tons of fun alternatives to flower girls.
Flower Granny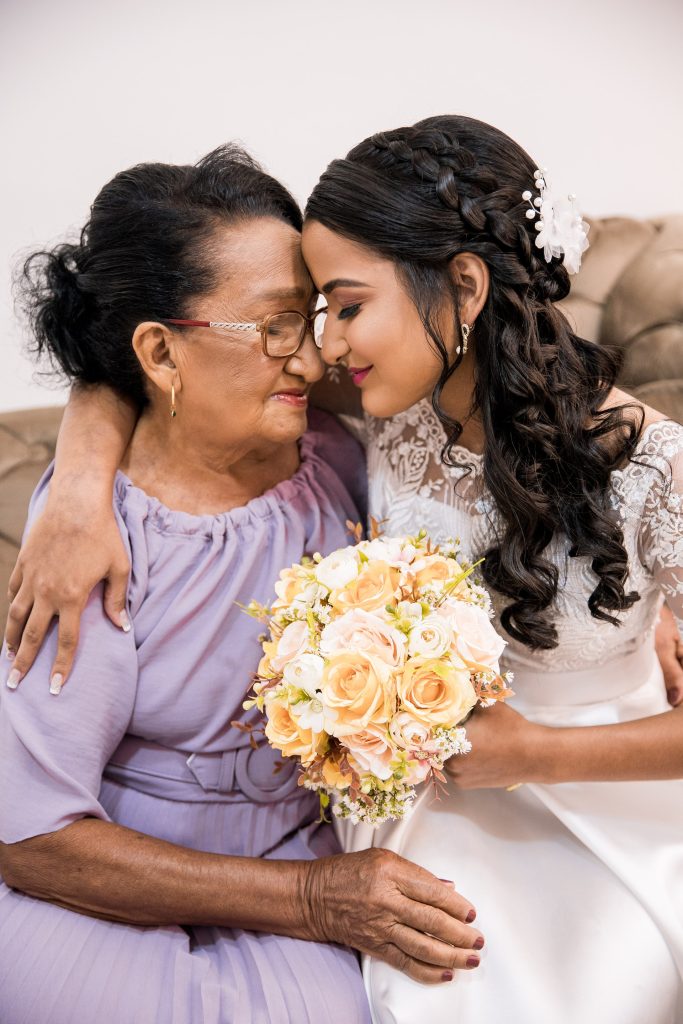 If you have a living grandmother – or some other sweet lady who's like a grandma to you – consider giving her the special role of "flower granny" instead of employing the adorableness of a flower girl. She'll have the same "awwww" factor, for sure, but she'll get to do more than just be escorted to her seat by the groom.
Get her a special dress that matches the wedding scheme, or if she's up for it, dress her like one of the bridesmaids. Hand over a basket of flower petals and let her make her way up the aisle.
You could even choose a specific song she loves for her processional, allowing her to shine, particularly if she's into dancing or enjoys the special attention.
Give Fido the Basket
If you have a special pooch in your life, you could always dress them up with some fun touches and let them sprinkle flowers from a shallow basket as they skip up the aisle. If your canine pal enjoys dressing them up, give them some fancy duds. If not, a dazzling collar will do the trick.
Then, make sure the basket is shallow and pretty much overflowing just to help make sure the petals are shed all along the way.
Ask the Junior Bridesmaid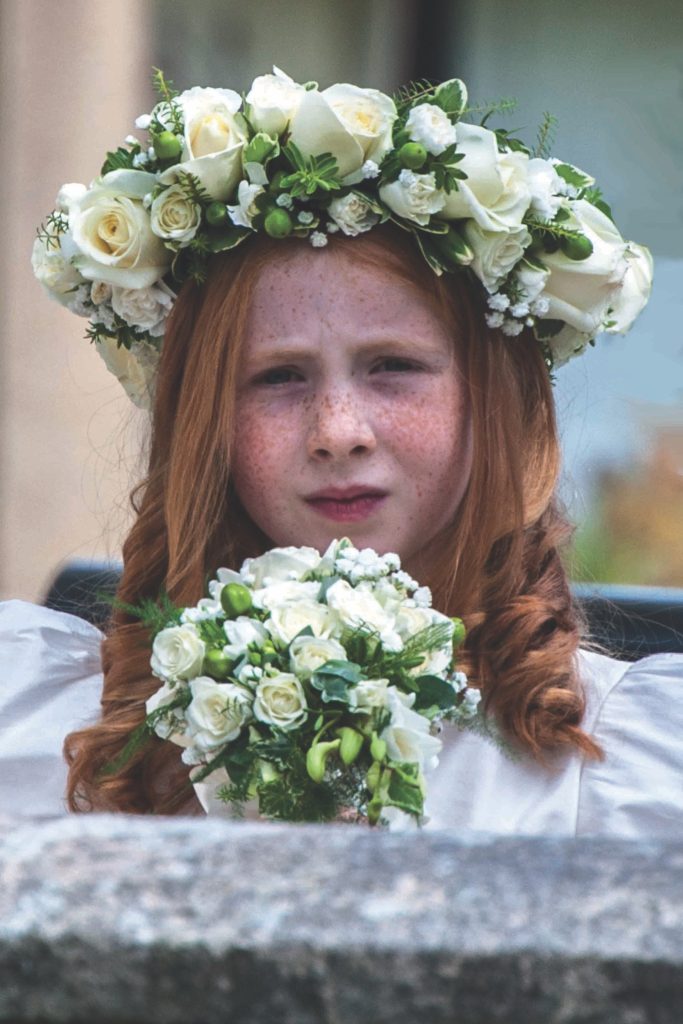 If your girls are "too old" to be flower girls or you already have junior bridesmaids in abundance, ask one of the juniors to scatter the aisle lovingly as she processes. Chances are, she'll enjoy the extra attention and the role of decorating for you along the way.
You can add a special touch to her outfit, too, if she's not the only junior bridesmaid, just to help her stand out a hint more.
Or, ask all of the junior bridesmaids to participate, offering them each a basket with different colored petals from each other.
Invite the Ring Bearer to Do It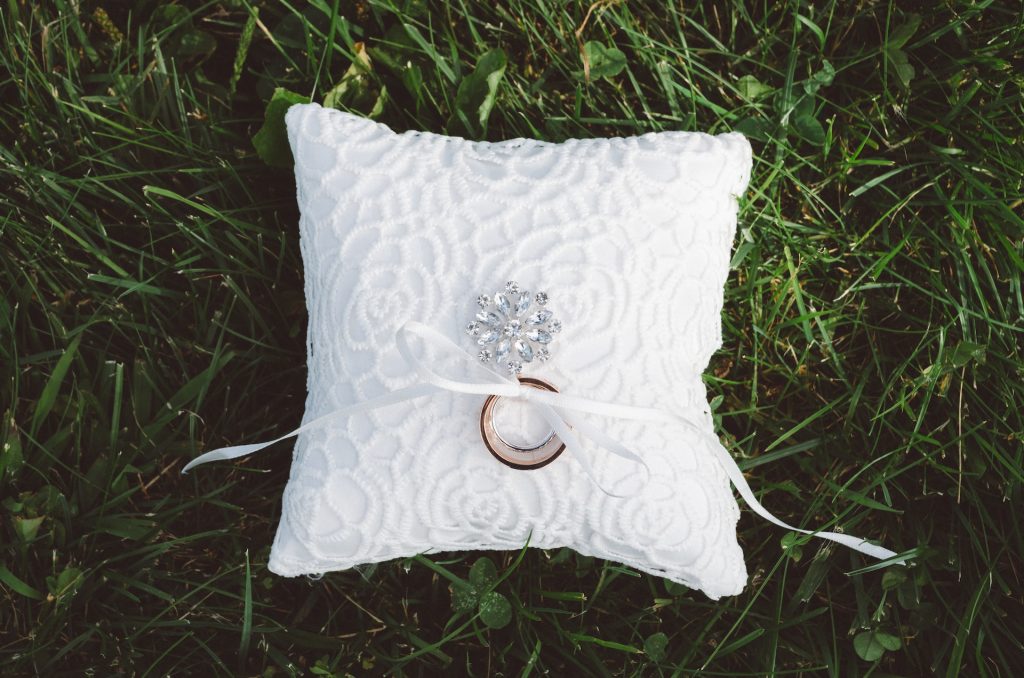 If there are no younger girls in your life or you've got young men who would appreciate being included, you can always invite the little ring bearer to provide some flower-strewn décor to the day. He can carry the ring in one hand and a shallow basket in the other, being instructed to lightly shake the basket as he walks so that the petals drip out.
Ask the Junior Ushers
Again, if the kids in your life are a bit too old to be considered ring bearers or flower girls, you could always ask the junior usher(s) to join in on the fun. Provide them with flower petals, paper airplanes, large confetti pieces, or whatever else you're thinking of, and let them have some fun as they traipse up the aisle.
Include Grandma and Baby
If there's a young lady that's just a bit too young to walk on her own, you could always invite your grandma to escort the baby down the aisle in a wagon or similar device. Or, if your grandmother requires a wheelchair at this stage, she could have the baby on her lap as they head up the aisle.
Scattering petals should be fairly easy, assuming someone is pushing the chair or grandma is able to pull the wagon with one hand and shake the shallow basket with the other.
Pre-lay the Petals
If you're just not feeling the scattering of petals during the ceremony but love the look of the petals on the aisle, you can always pre-scatter them before the ceremony even begins. When you put up the aisle bows or backdrop, just strew the petals along the way.
Skip It
Of course, there's nothing that says you have to have petals or confetti, or anything else on your aisle. You can always opt to skip this element and move on to the next detail.