If you yearn to begin a collection of original artwork to build a priceless treasury of heirlooms, then the first purchase begins on your wedding day!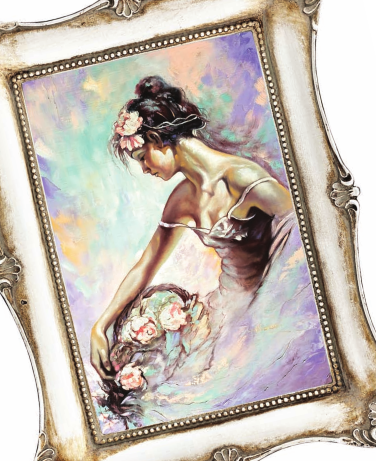 Professional live-event artists and professional live-event
muralists are now finding themselves swamped with
wedding bookings. Brides around the world are finding the
means within their budgets or reprioritizing their monies to
hire live-event artists to paint their weddings on site!
My advice is to choose the artist based on their style and
not their personality. If you choose in this manner, you are
almost certain to remain true to your personal taste in
artwork and home decor. Most important, this purchase is
one that you will live with for many years to come. Your
event coordinator can help you find alternative
entertainment during your event.
The price tag for a live-event artist is not small. However,
it should be viewed as an investment, much as you would
view a photographer. The opportunity to bequeath this
original piece of art is of incalculable worth.
I personally love "original" artwork!
From an interior decorating aspect,
I try to involve an original piece of
artwork in every room of my home.
These beloved pieces of art will be
passed on to future generations.