Say "I Do" in these ethically-made, one-of-a-kind flats that are like art for your feet.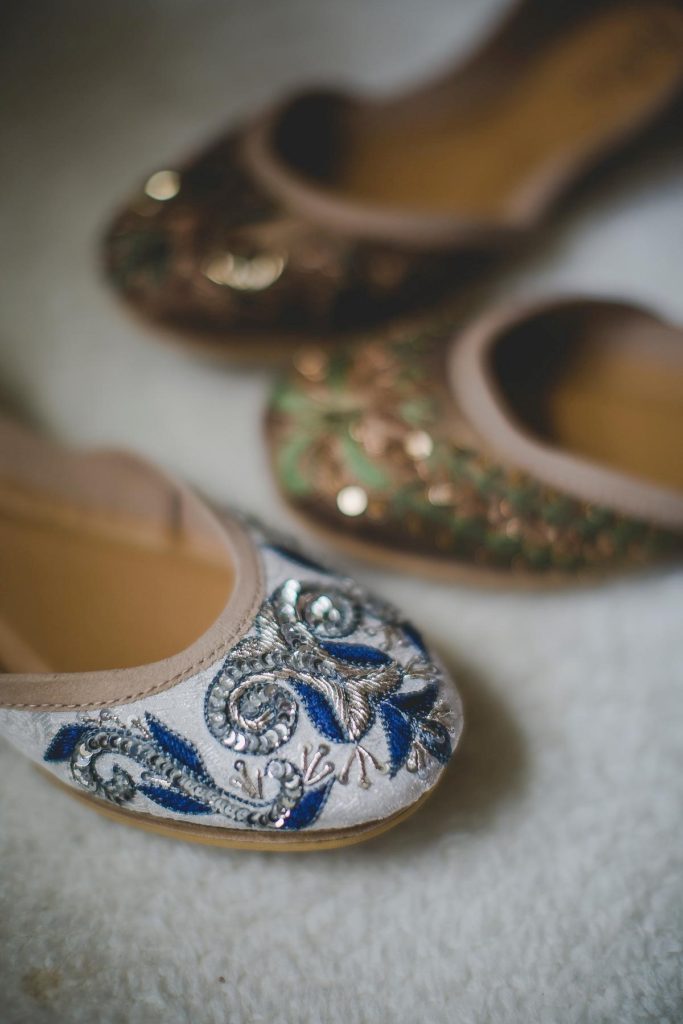 Whether you're walking the outdoor aisle or strutting your stuff down your hallway for virtual guests, Fuchsia Shoes will help you step into this next chapter of your life with comfort and style! This woman-cofounded sustainable, luxury footwear brand brings artisan-made South Asian handicrafts to a global audience.
It's Art for your feet.
Fuchsia's exquisitely-made ballet flats offer dozens of styles to complement your wedding attire, in colors from traditional white to vibrant multicolored hues encompassing the rainbow. Each design honors the co-founders' traditional Pakistani roots, with hand-embroidered detailing inspired by centuries-old Mogul artwork.
It's the most comfortable shoe you'll wear.
Fuchsia flats are known for their incredible comfort, with thousands of happy customers raving that Fuchsias are more comfortable than Allbirds or Rothys. This is due to Fuchsia Shoes' interior memory-foam sole, which molds to the shape of your foot for the most comfortable fit.
Every purchase supports the livelihood of indigenous artisan communities.
Every pair of Fuchsia shoes is hand-assembled and meticulously embroidered by indigenous South Asian artisans with centuries of generational experience in their craft. As Fuchsia Shoes employs and pays sustainable living wages to formerly struggling artisans in South Asia, every sale of Fuchsia Shoes supports these local communities.
Fuchsia Shoes are eco-friendly and sustainable.
Fuchsia believes in producing shoes that respect its wearers, its makers, and the environment. They employ eco-friendly and sustainable business practices, from made-to-order limited-production batches, to upcycled and by-product materials, to a work from home, socially-distant manufacturing model that supports and protects the safety of their artisans and their families.
Say "I Do" to an eco-friendly, beautiful shoe you'll be just as happy to wear every day as on one of the happiest days of your life.
Recommended Pairs:
Snowdrop: https://fuchsiashoes.com/collections/all-flats/products/snowdrop-white
Starlite: https://fuchsiashoes.com/collections/all-flats/products/starlite