Happy Fashion Focus!
Today's focus is on designer Martin Thornburg, these gowns can be found locally at That's My Dress Bridal in Fredericksburg.
Be sure to check out my interview with the owner of That's My Dress, Valerie Kettle on The Virginia Bride Chat Channel on Tuesday, March 30th.
About the Designer:
Designer Martin Thornburg started his career as a custom bridal designer. His execution of exquisite custom bridal wear was the focus of his energy and the start of a dream come true. Creating that "Perfect Dress" was a special gift. Focusing on what makes each woman feel beautiful and not look like everyone else, it is highly important to Martin to capture the personality of each bride in his designs. Custom bridal on a one-on-one basis was only a stepping-stone to a bigger endeavor. Martin's expertise also includes many interviews for leading national publications such as Brides as well as being quoted in various trade magazines like Vows and Women's Wear Daily. He was also featured in an Internet chat room for brides seeking his advice.
Martin's career blossomed into the design of Martin Thornburg – a Mon Cheri collection. His premiere solo collection is as diversified and unique as the brides themselves. An assortment of fashionable bridal gowns ranging from traditional ball gowns to modern wedding dresses, and couture bridal fashions to more informal wedding designs, this collection offers today's stylish brides with high quality fabrics, hand-beaded Swarovski crystals, and impeccable fit at an affordable price. Martin believes that a truly magnificent wedding dress is all about shape, fit and construction. The icing on the cake are the details he is so passionate about!
The Luxe Collection…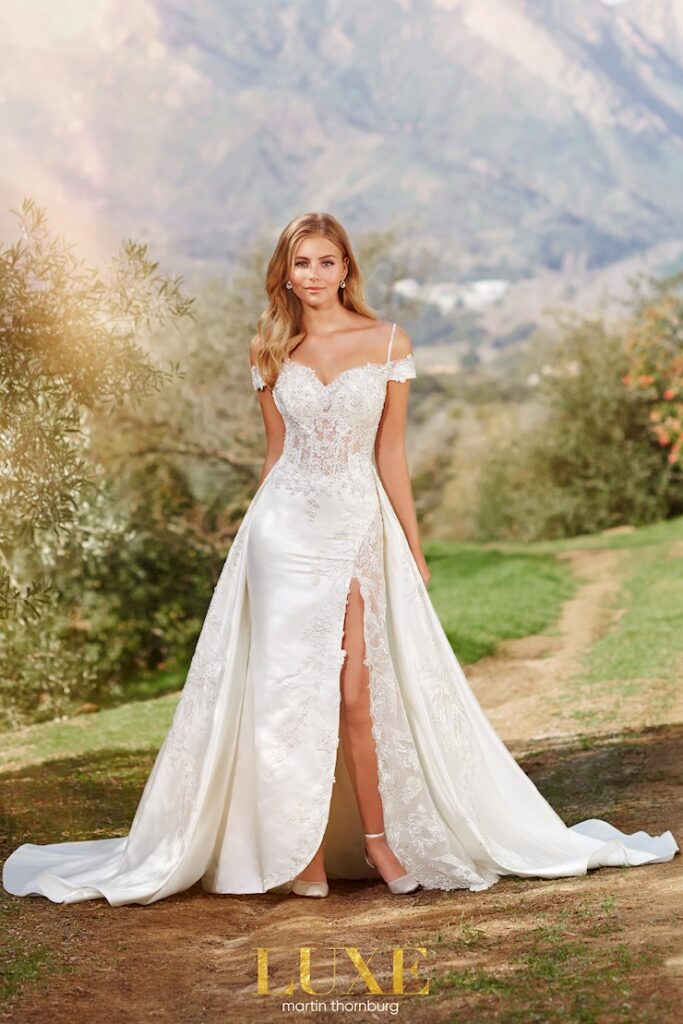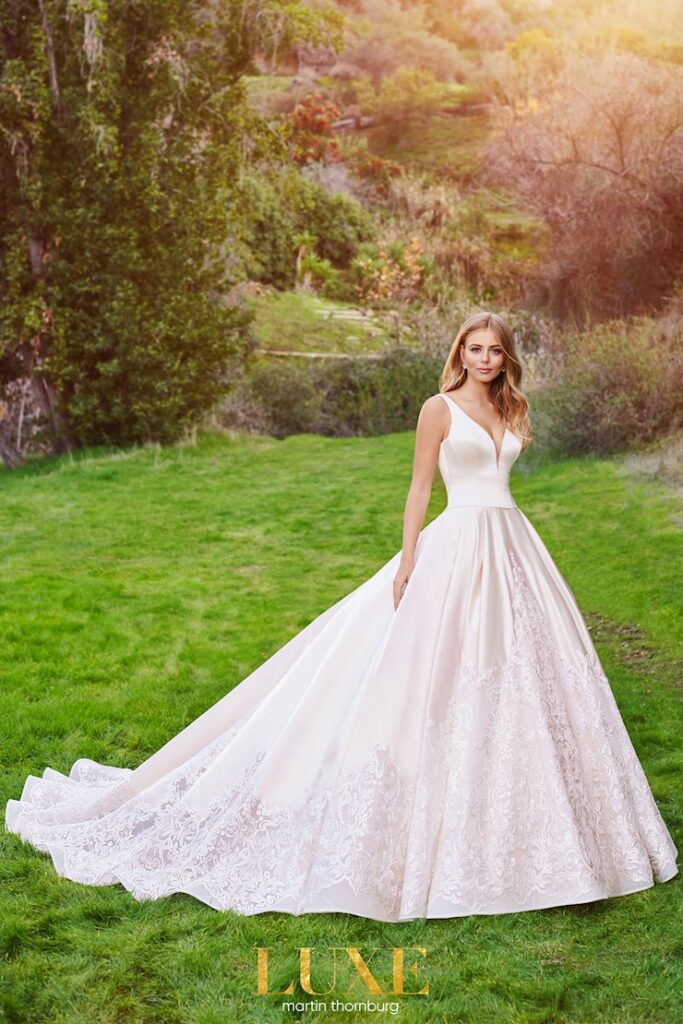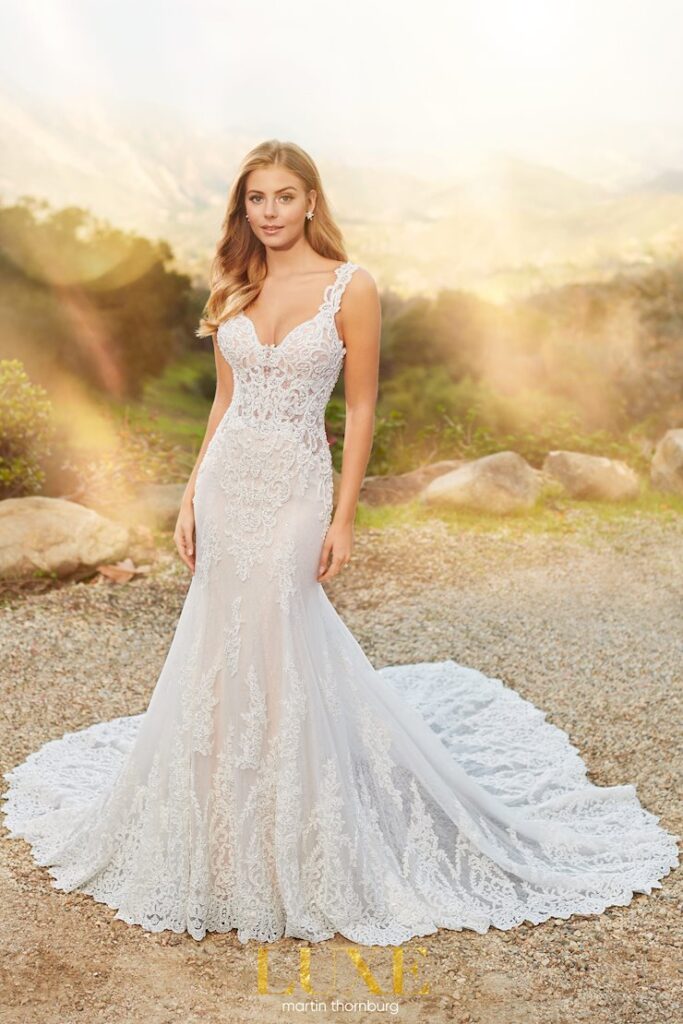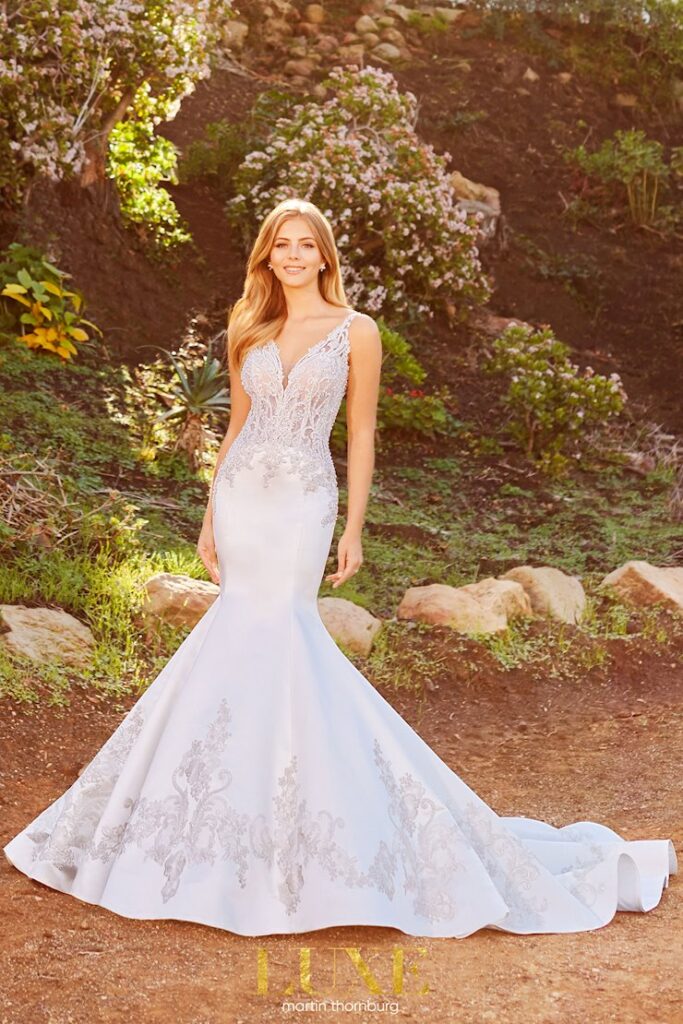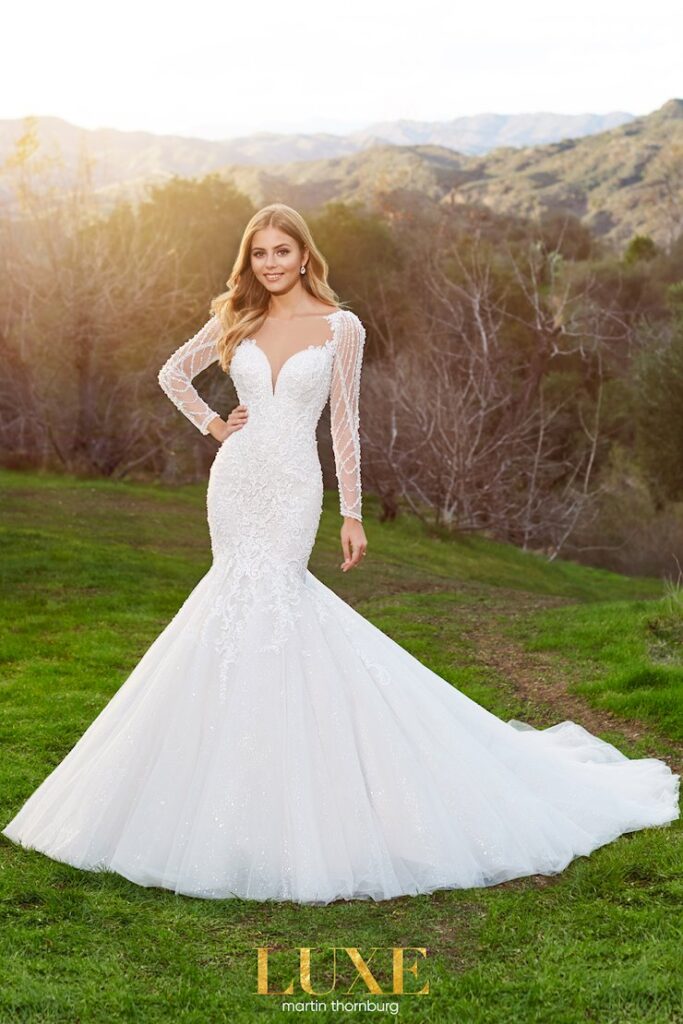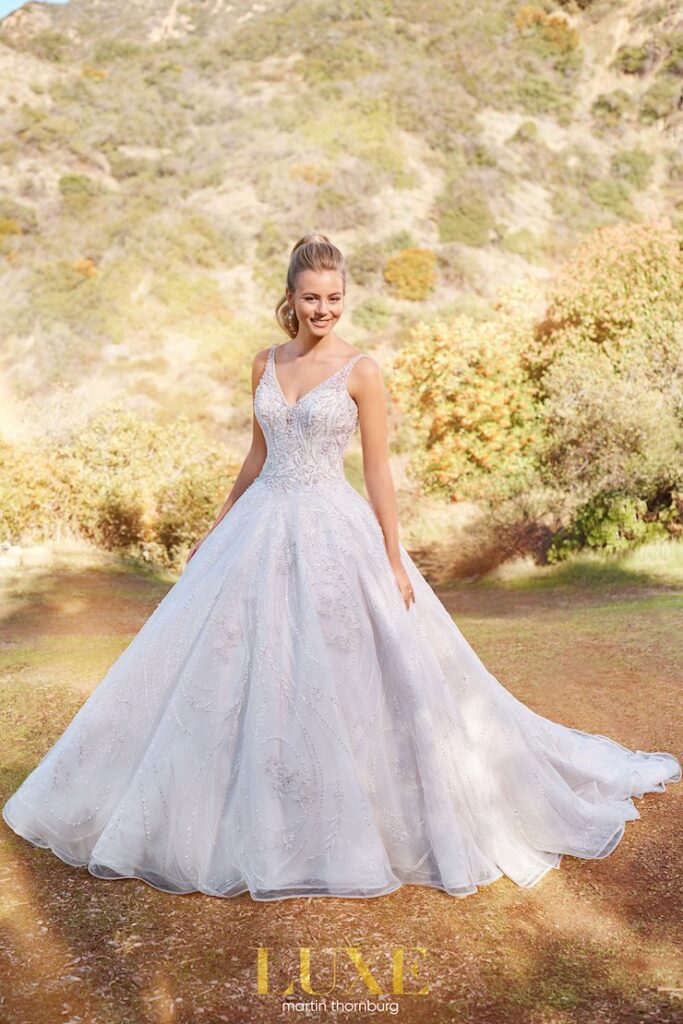 If you are planning a wedding in Roanoke Virginia, Richmond Virginia, Fredericksburg/Northern Virginia, The  Shenandoah Valley, Coastal Virginia or in Charlottesville/ Lynchburg Va. we can help with your wedding planning and ideas.