Happy Fashion Focus!
At Jasmine Bridal, they design and create three designer wedding dress labels, Prive' by Jasmine their Luxury collection made of best silk fabrics with the finest quality of French Laces and intricate hand beading. Jasmine offer brides the ability to customize design their gown with vast selection of bodices and skirts. Jasmine Couture and Jasmine Collection. Both lines feature gorgeous wedding gowns created by Jose Dias, Jasmine's new lead designer. With unique designs and exquisite craftsmanship, Jasmine wedding gowns are the perfect fit for every kind of bride. Their impeccable vision comes to life through dresses that you'll fall in love with once you try it on. They want to assure that every bride can find the one. In the Jasmine Collection, the fresh new designs are unique and stay up to date with the latest bridal trends. The silhouettes and ornamentation are youthful and romantic while exuding a hint of whimsy. Jasmine Couture wedding gowns are constructed with the finest quality of fabrics and hand-sewn detailing that redefine contemporary bridalwear. This label features luxurious fabrics, finished with details that accentuate its sophisticated style. From the handpicked fabrics to the embroidered artistry, Jasmine is sure to have a wedding gown that's made just for you.
You can find these gowns locally at Becky's Bridal.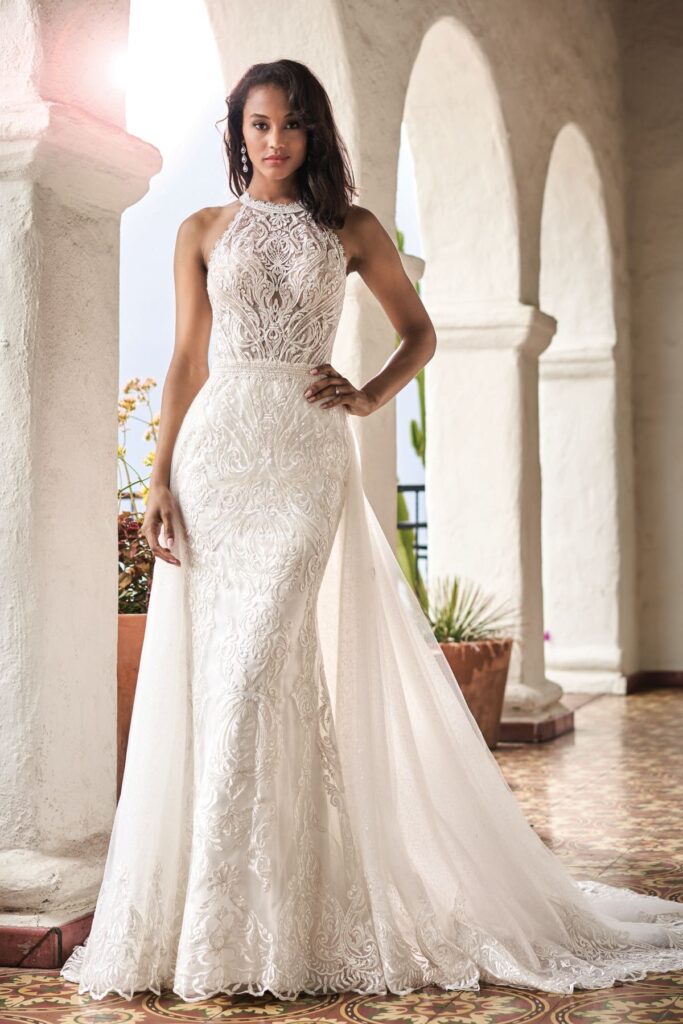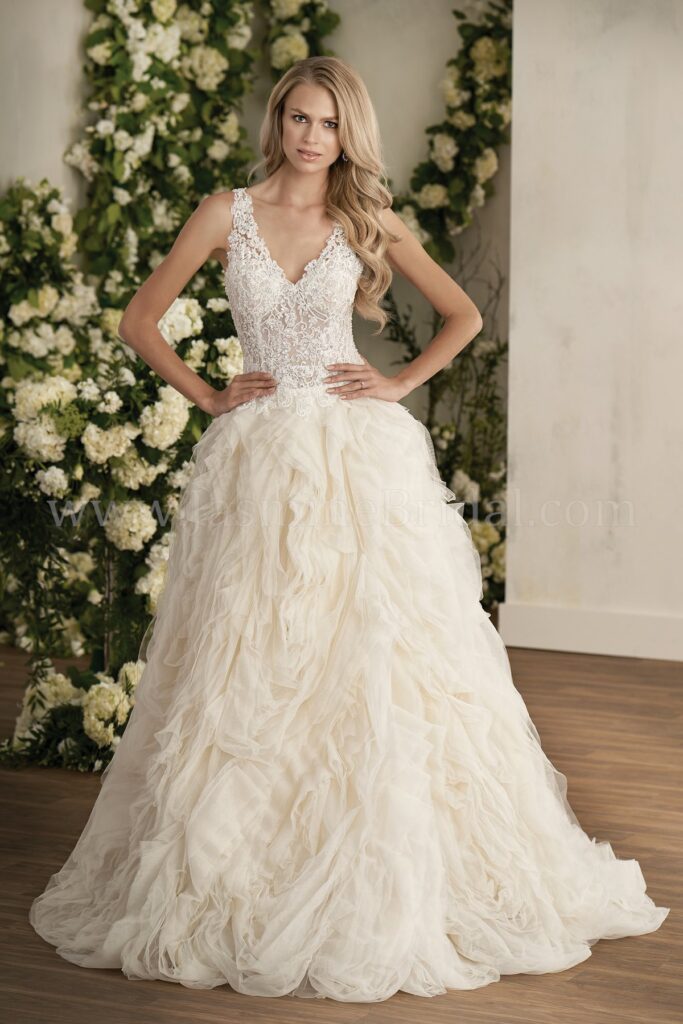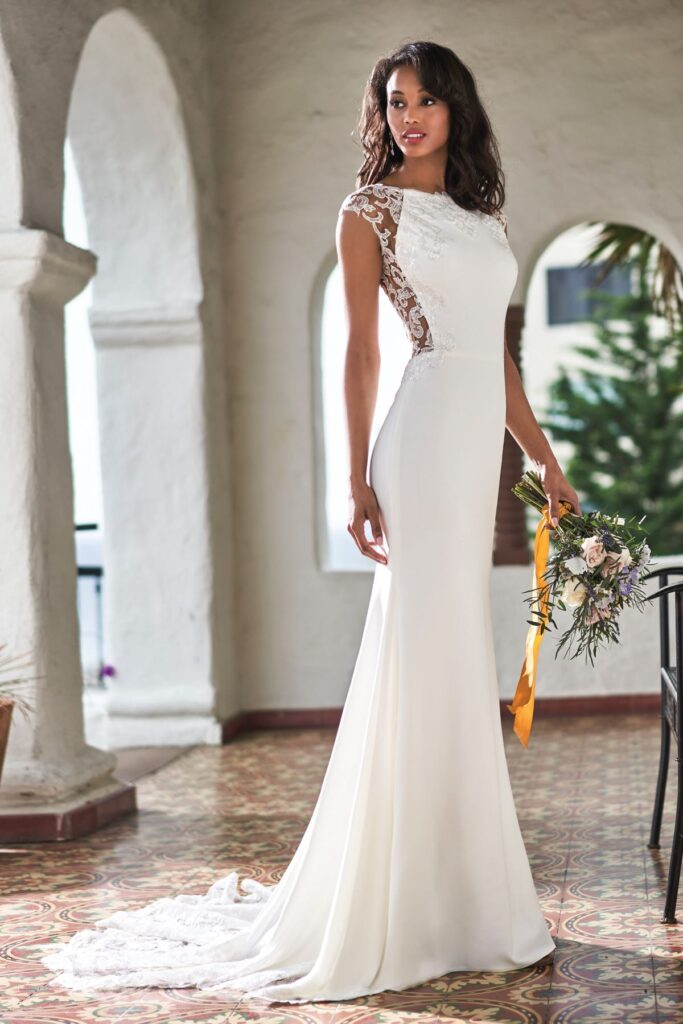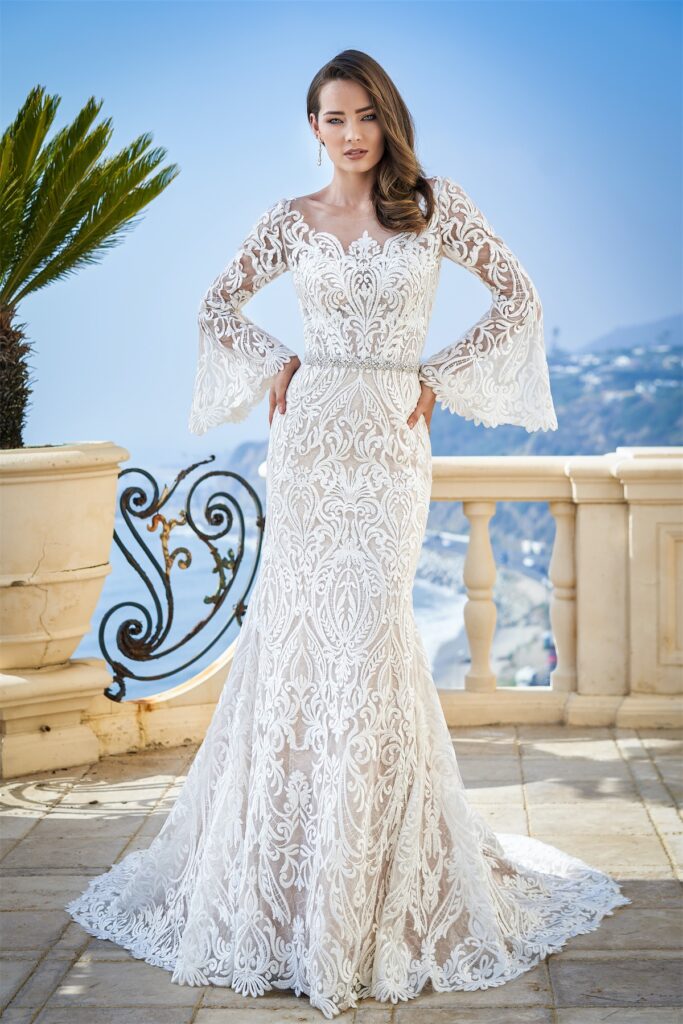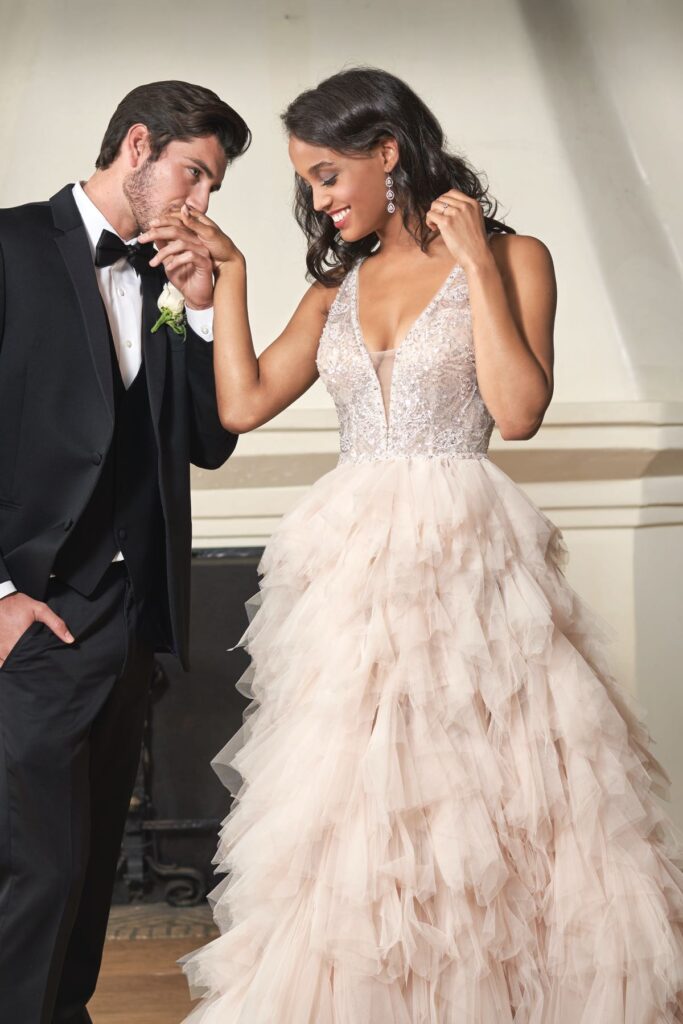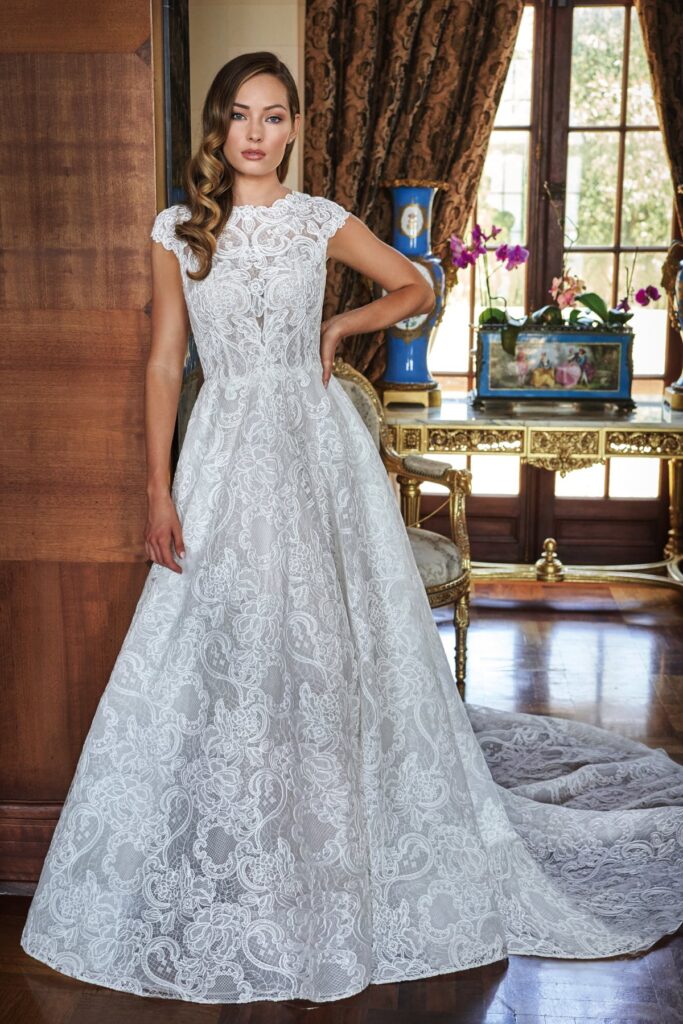 If you are planning a wedding in Roanoke Virginia, Richmond Virginia, Fredericksburg/Northern Virginia, The  Shenandoah Valley, Coastal Virginia or in Charlottesville/ Lynchburg Va, we can help with your wedding planning and ideas.