Happy fashion focus.
Today's focus is a bit different from our usual spotlight of a selection of wedding dresses.
Although it does involve wedding gown designer's Martin Thornburg luxe collection.
Recently Virginia Bride sponsored a $100,000 luxury dream wedding giveaway and our lucky winner, April, visited That's My Dress Bridal yesterday to select THE gown!
I was on hand as well as the owner of That's My Dress, dream wedding event planner, Exceptional Events by Elisa, Luxury Brides who is providing the makeup for the big day and provided the makeup for April's selection of dresses to try so she could get an idea of what her makeup will look like with the dress she chose, as well as her mother, sister, grandmother, and father.
Valerie, the owner of That's My Dress went all out with a private VIP experience, shutting the store for just April and her family. Champagne, miniature Bundt cakes by Nothing Bundt Cakes was enjoyed between the dress selections. Not to mention the store is beautiful and glamorous!
We had some fun with April's father at the end of the day when she brought him in to see the gown she selected. April played a prank on her Dad coming out in a stunning black dress, needless to say he was a bit taken aback, but a good sport, saying, if that is the one you like.
We all a good laugh, before she revealed the actual dress she chose.
All I can tell you all is that is stunning and you will have to wait to see her wedding day photos to see the choice. She also selected a second gown for the reception.
We can't wait to share those photos, but until then here's a preview of yesterday's amazing day of glamour and fun.
Doesn't April's makeup look amazing?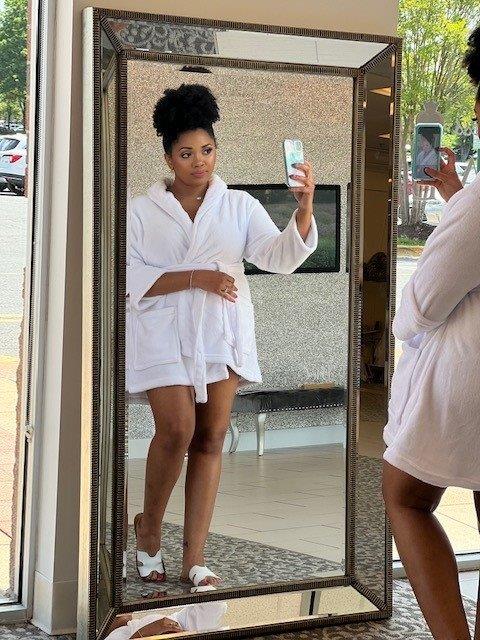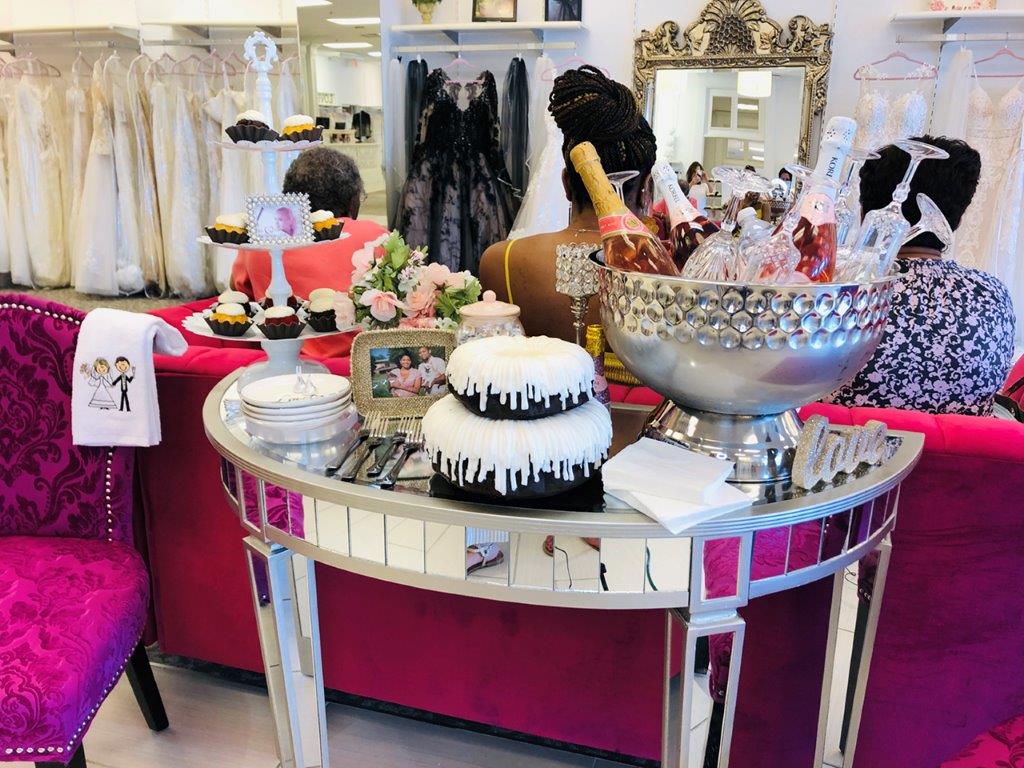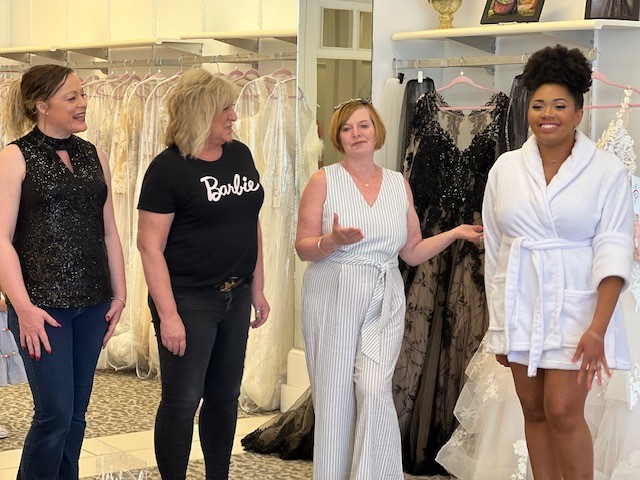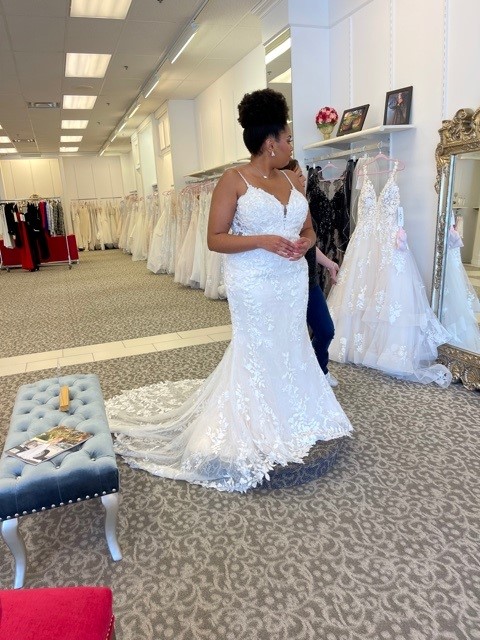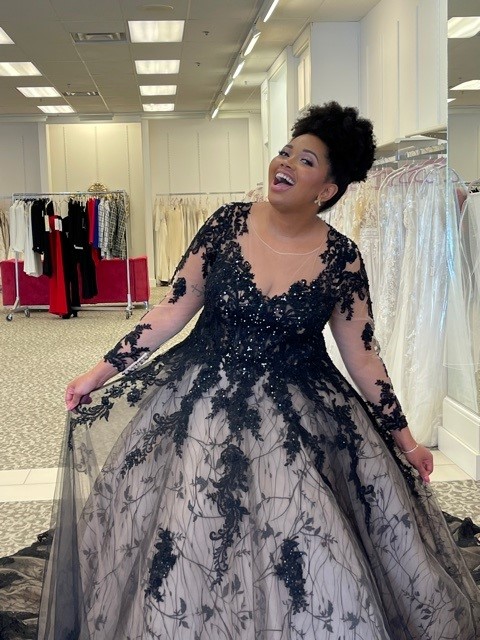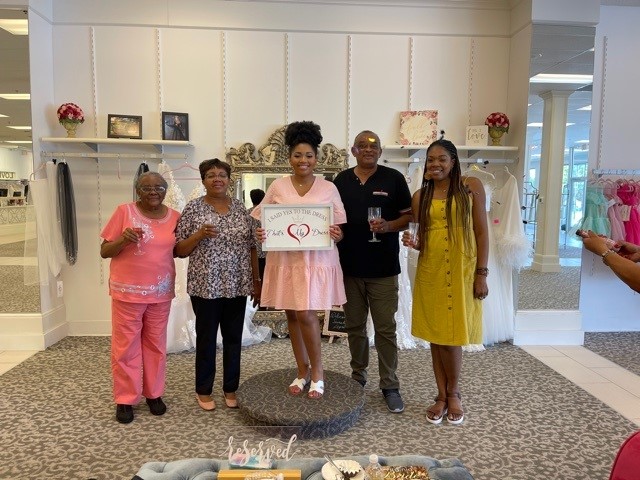 April said Yes to the Dress with her close family members!