Happy Friday!
Today's fashion focus is on Ashley and Justin Bridal.
Ethereal romance, youthful exuberance, vintage inspired embroidery and modern silhouettes resonate the essence of The Ashley & Justin Bride! Intricate laces and embroideries, whimsical appliques, dazzling details and masterful tailoring are combined to create this thoughtful and feminine collection. Combining and contrasting a bohemian romance with the chic opulence of red carpet glamour, The Ashley & Justin Bride will relish in the appeal that modern brides of all shapes and sizes can now celebrate their wedding day with this elegant and diverse gown collection that offers a beautiful and romantic vision of their happily ever after!
Designed and developed by the 30-year-old bridal house Ashdon Brands, this new collection has been created at popular price points, enabling modern brides to celebrate their nuptials in high style while transforming their wedding dreams into a reality.
Targeted at brides-to-be of all ages and sizes who understands the importance of being on trend, and appreciates affordable luxury the collection is sure to win the hearts and minds world wide. From desirous lace sheaths with bare or jeweled backs, to elegant and classic A-lines, to embellished illusion corset fit and flares, tailored mikados and dreamy layered ball gowns; there is always a trend setting statement to be made. Also featured in the collection are rich and elegant embroideries, dazzling embellishments and ornate low backs that are co-mingled with innovative and traditional fabrications and cutting edge design which promises to echo each bride's unique personal style.
Available at That's My Dress Bridal in  Frederickburg, see some of the collection on the runway – Sunday at The Fredericksburg Greater Virginia Bridal  Show – The Hospitality House Hotel in Central Park. Details.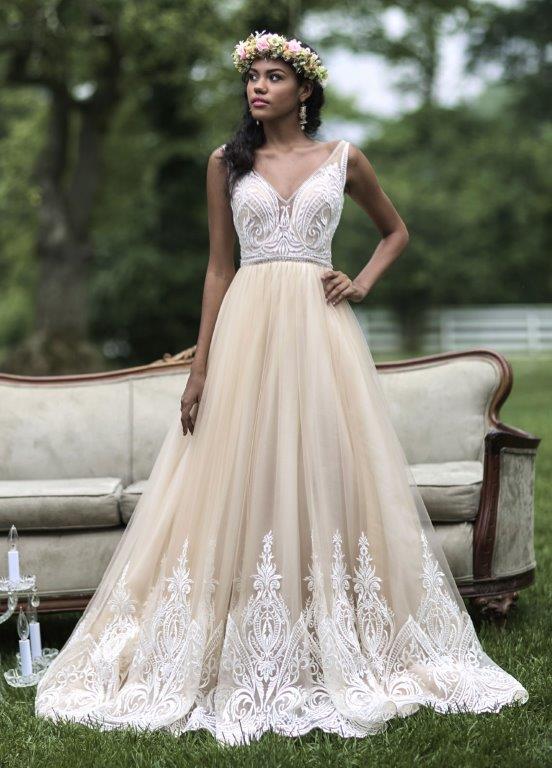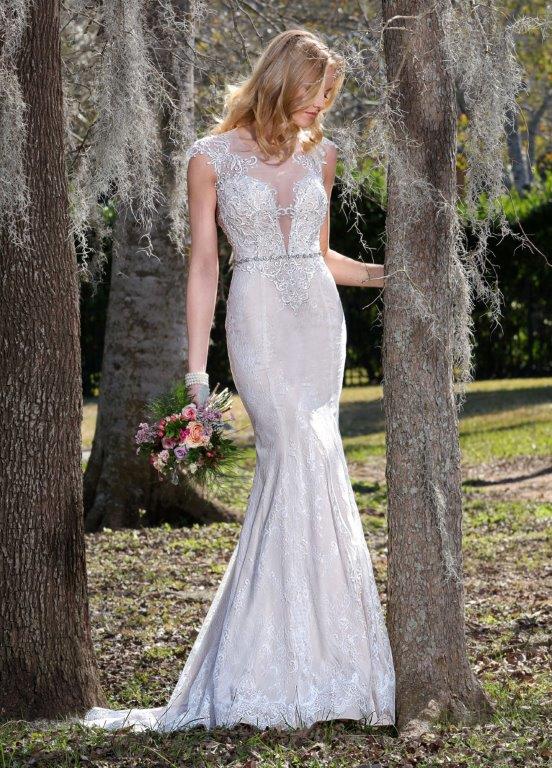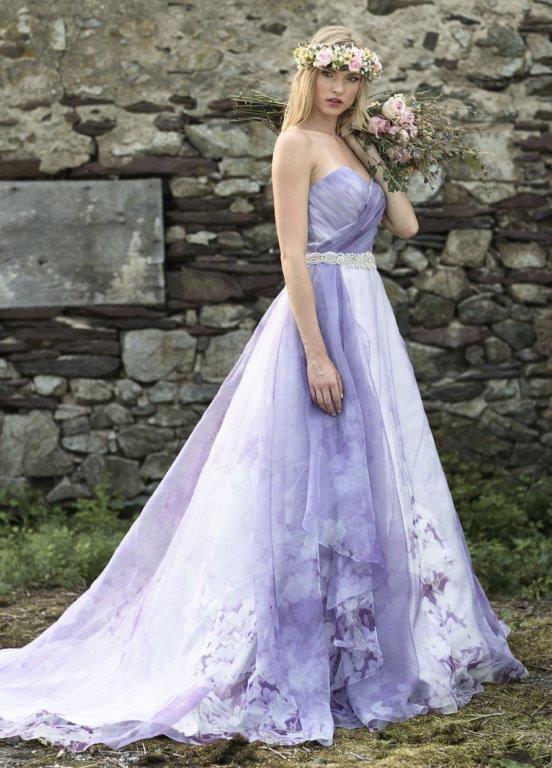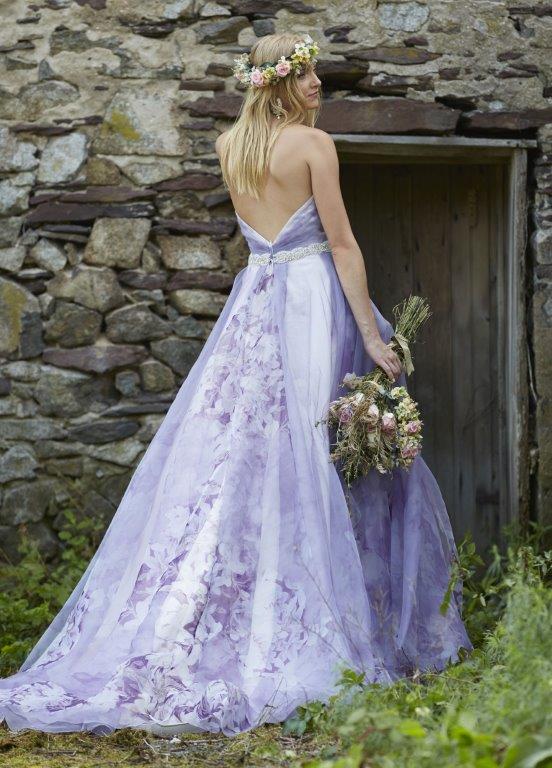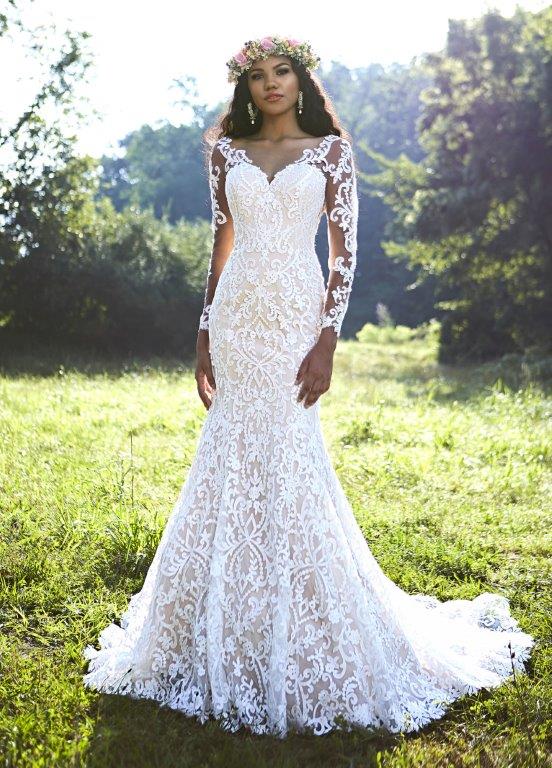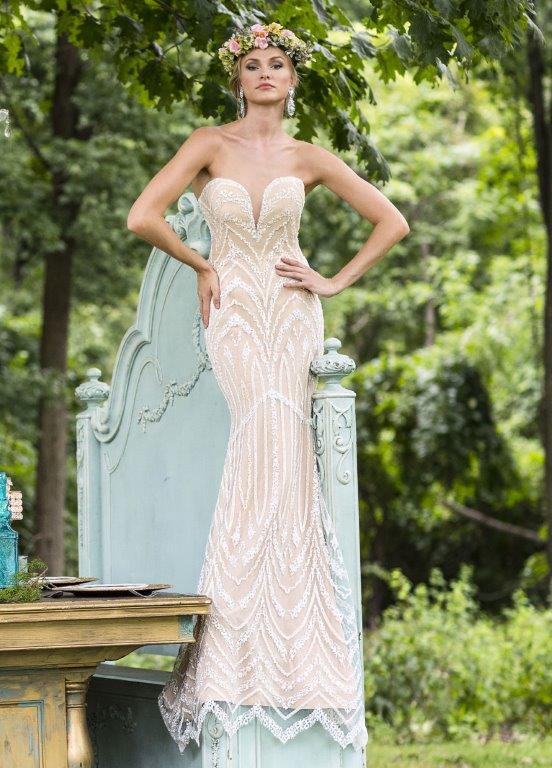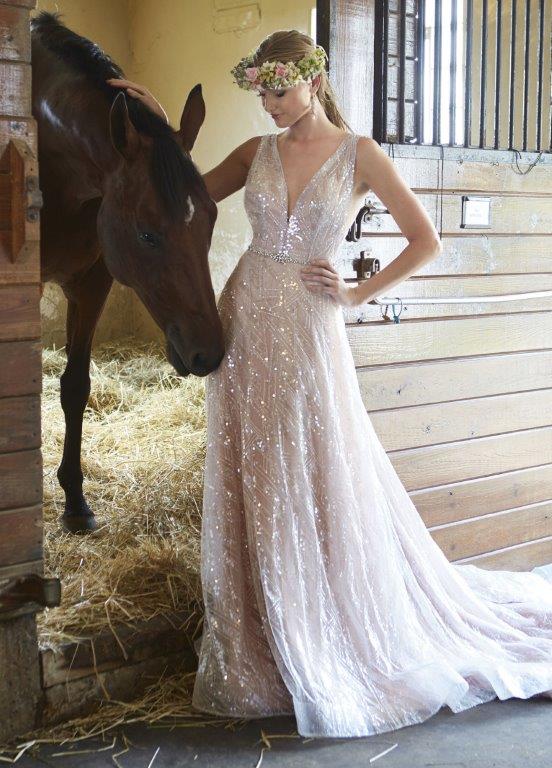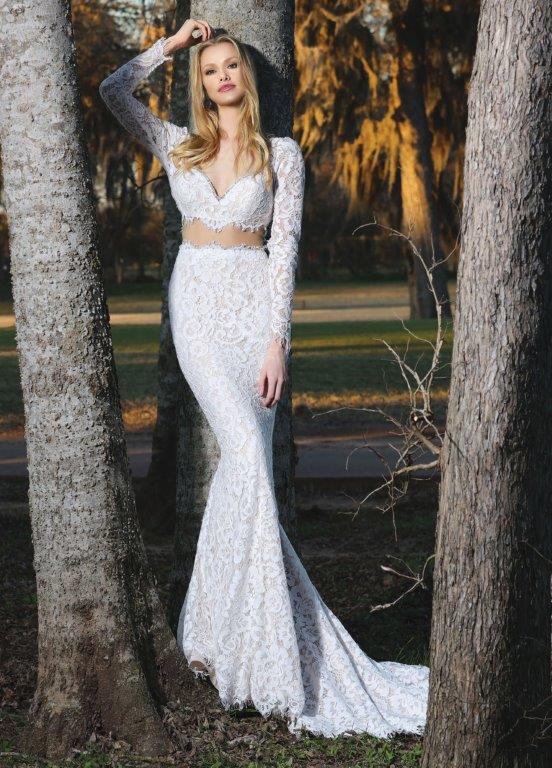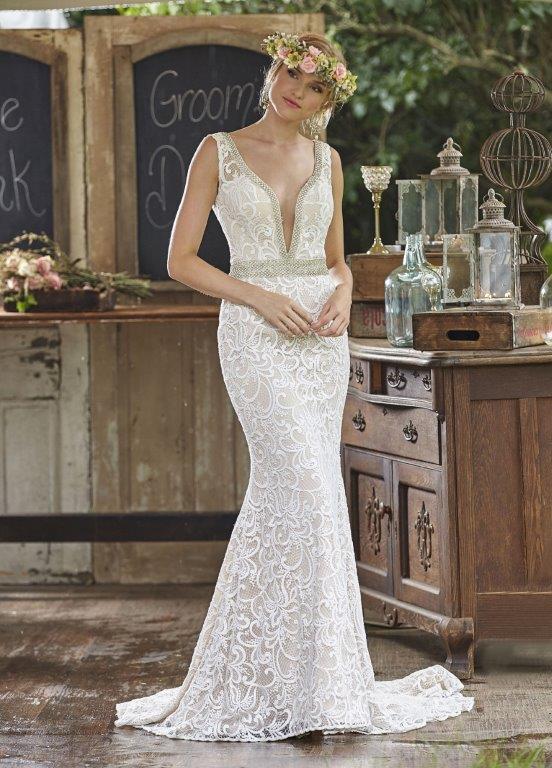 if you are planning a wedding in Roanoke Virginia, Richmond Virginia, Fredericksburg/Northern Virginia, The  Shenandoah Valley, Coastal Virginia or in Charlottesville Va, we can help with your wedding planning and ideas. 
Virginia Bride Magazine features the best Virginia Weddings and Virginia Bridal Shows. Get  it all in one place. Check our blog posts regularly for the latest bridal shows in Richmond VA, Roanoke, Va. The Shenandoah Valley, Fredericksburg Va, and in Charlottesville.