Happy Fashion Focus!
This bridal season fine detail and handcrafted elegance all in the name of sustainable fashion is the name of the game. 
Today's featured bridal fashion is  Anicy Manuguian's bridal line. An absolutely breathtaking brand that specializes in couture handmade collections using natural fibers. Each unique piece is born from ancestral production techniques renovated to stunning elegant designs for the 2019 woman. 
A Few Unique Facts About Anicy Manuguian: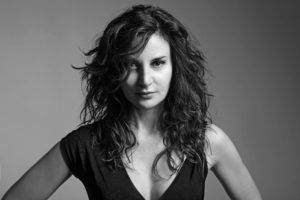 Anicy Manuguian specializes in Prèt a Porter and hand made knitwere Collection using natural fibers. Each, unique piece is born from ancestral production techniques renovated to a contemporary design for the modern woman.
Chilean fashion designer, Claudia Anicy Manuguian, has a strong background in Italian design. Her initial studies were in Santiago, Chile, followed by three Masters Degrees at the prestigious Istituto Marangoni in Milano, Italy, where she was awarded the titles of Fashion Designer, Fashion Coordinator and Product Manager.
Claudia Anicy was Fashion Designer for the famous design house Marina Spadafora in Milano where she developed unique knitware with cutting edge design. Afterwards, she became the Designer and Product Manager for Paola Frani, focusing on the development, coordination and production of the Prêt-à-Porter collections.
Later in her career, she moved to Turín, as a consultant for Max Mara, Nazarenno Gabrielli and Tombollini Donna. Then she made her entrance into the London Fashion scene with Vivienne Westwood, where she was inspired by the sophisticated vanguard genius of this designer icon.
One of the many highlights of Claudia Anicy´s career was being honored among the top three designers in the Largo I Giovanni International contest and talent search organized by the Collezioni Donna magazine, representing Chilean design whit her handmade knitware Collection ANICY MANUGUIAN.
ANICY MANUGUIAN' s Collection features a modern, innovative and sophisticated design using handmade dyed traditional fibers such as Alpaca , Baby Alpaca, Pima Cotton , Natural Cotton, Natural Wool and other fine and pure materials.
Claudia Anicy is also a business consultant developing practical solutions for the fashion industry. She is actively involved in projects with the Chilean Government, to stimulate exports to Asia, the US and Europe.
Materials Used: Anicy Manuguian's collections are the creme de la creme of sustainable fashion featuring designs that use industrial fibers such as Alpaca, Baby Alpaca, Pima Cotton, Natural Cotton, Natural Wool, and other fine and pure materials. With Baby Alpaca at the forefront of the brand as the fast-rising new luxury material to hit the market and quickly replace cashmere. The material also ensures that the fashion line is truly sustainable. All pieces are fashioned from 100% natural prime material.
Supporting Low-Income Families: The brand is not just about sustainability, it also gives back on a regular basis. How? Anicy Manuguian proves seamstress lessons to low-income families, in turn providing them with unique ways to make money and lift themselves and their families out of poverty. Following these classes, jobs are provided within the company allowing the applicants to work from home while pursuing their fashion passions.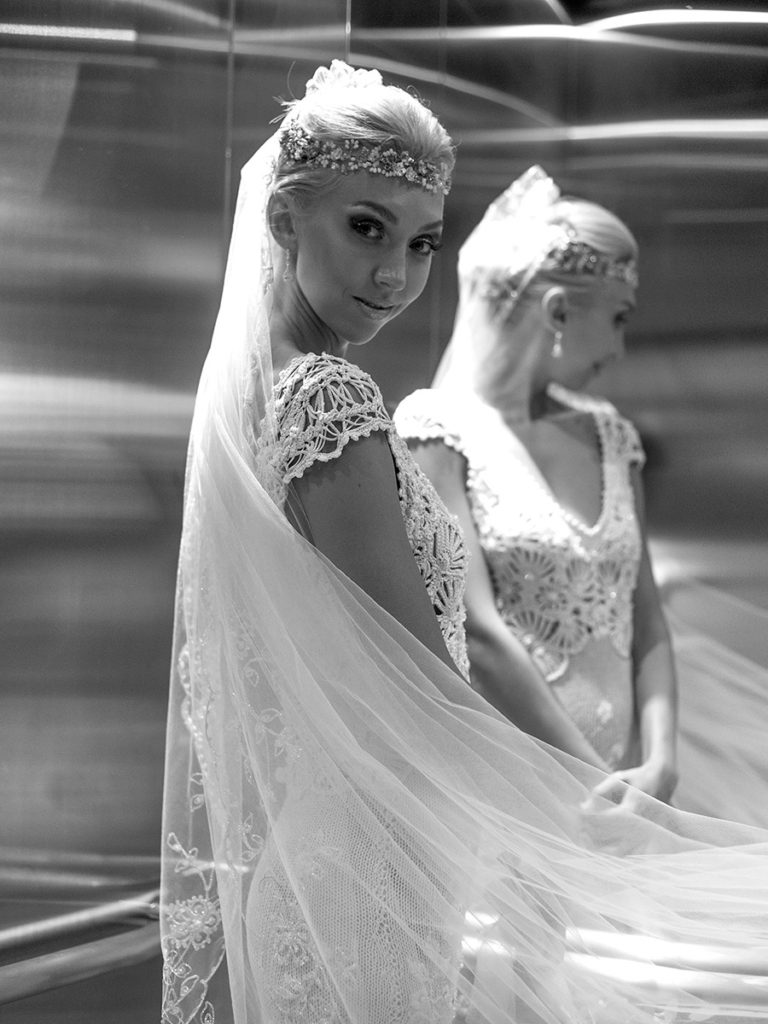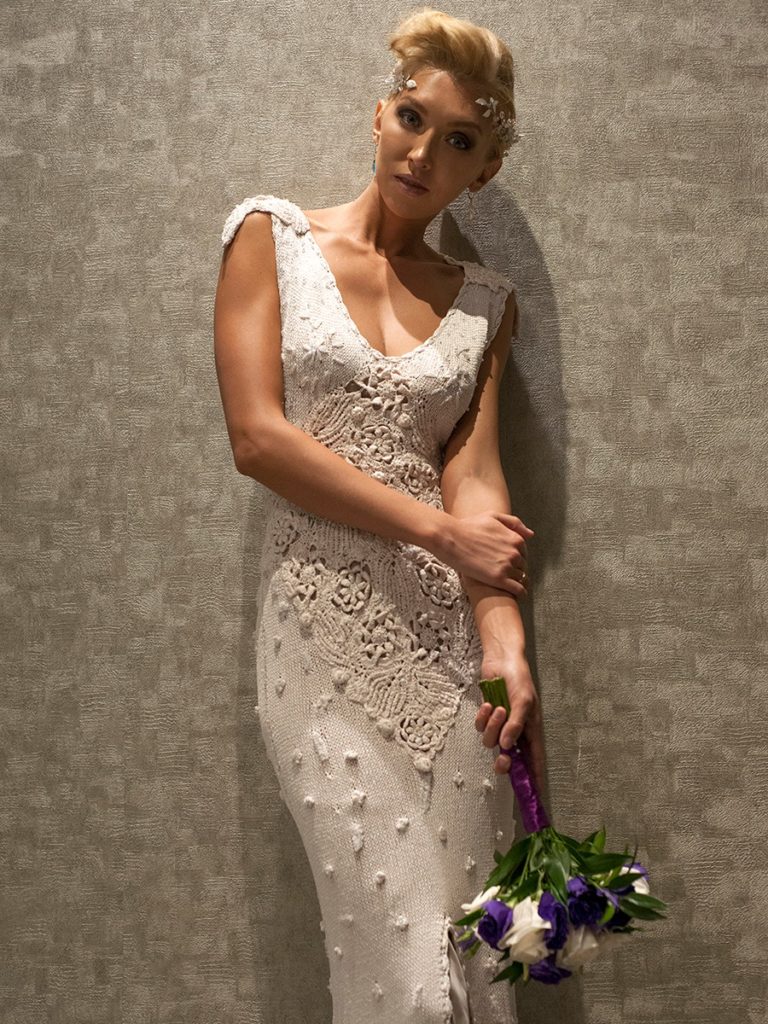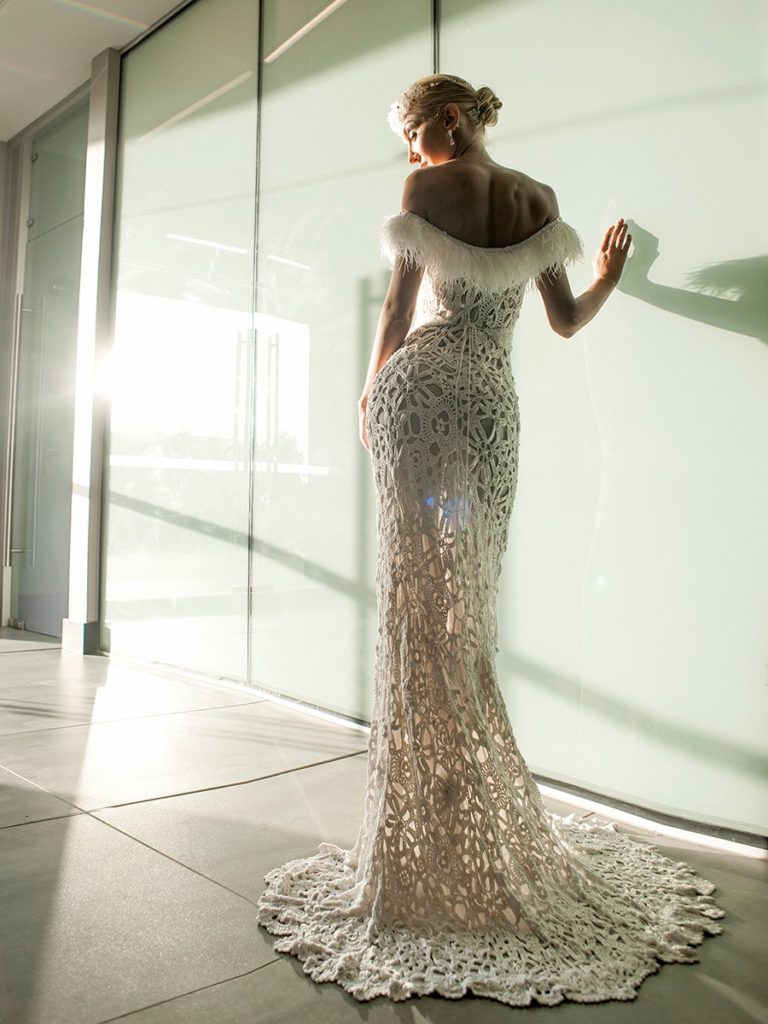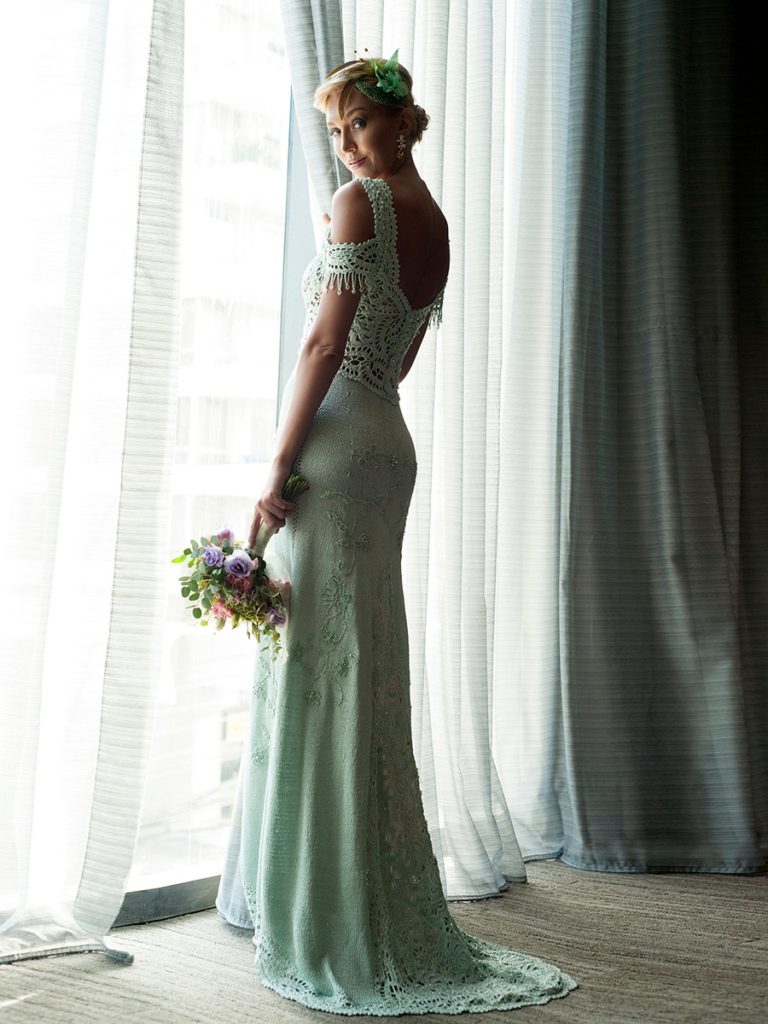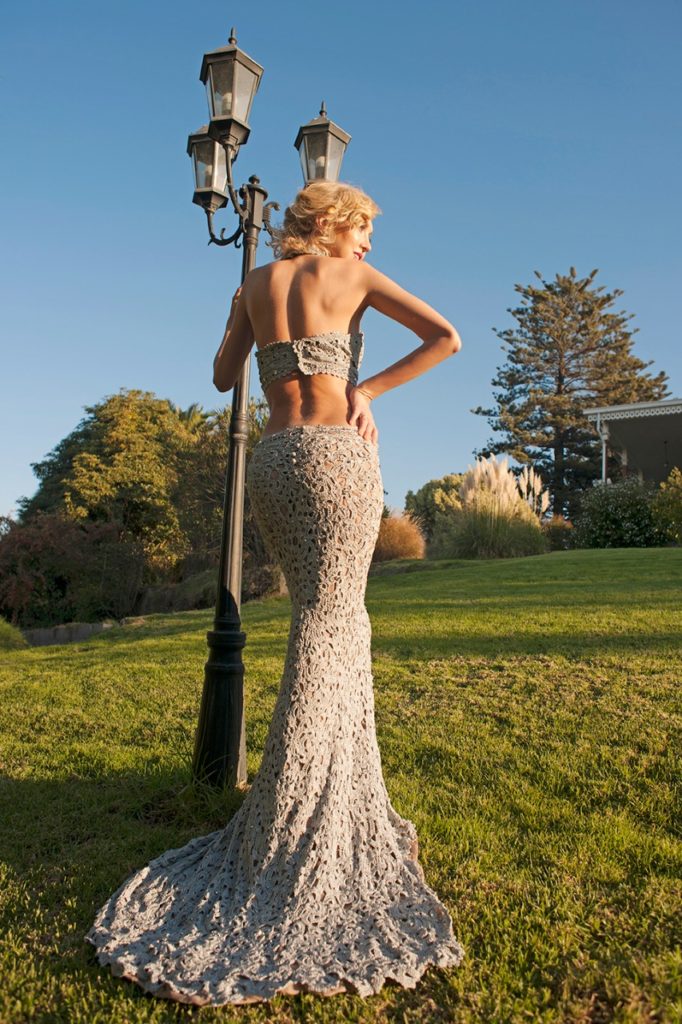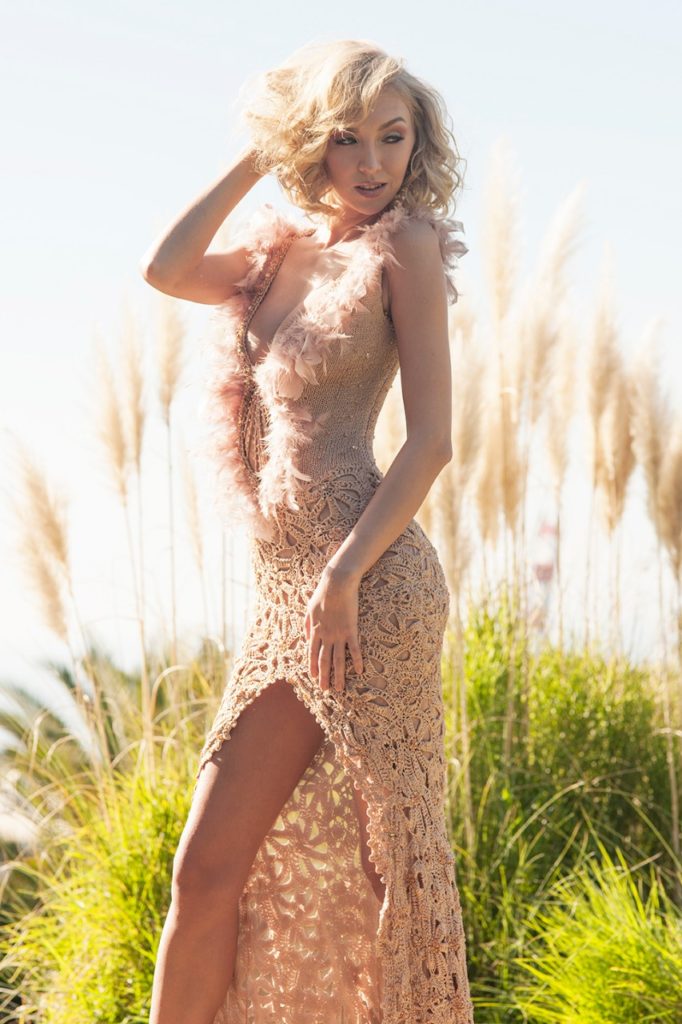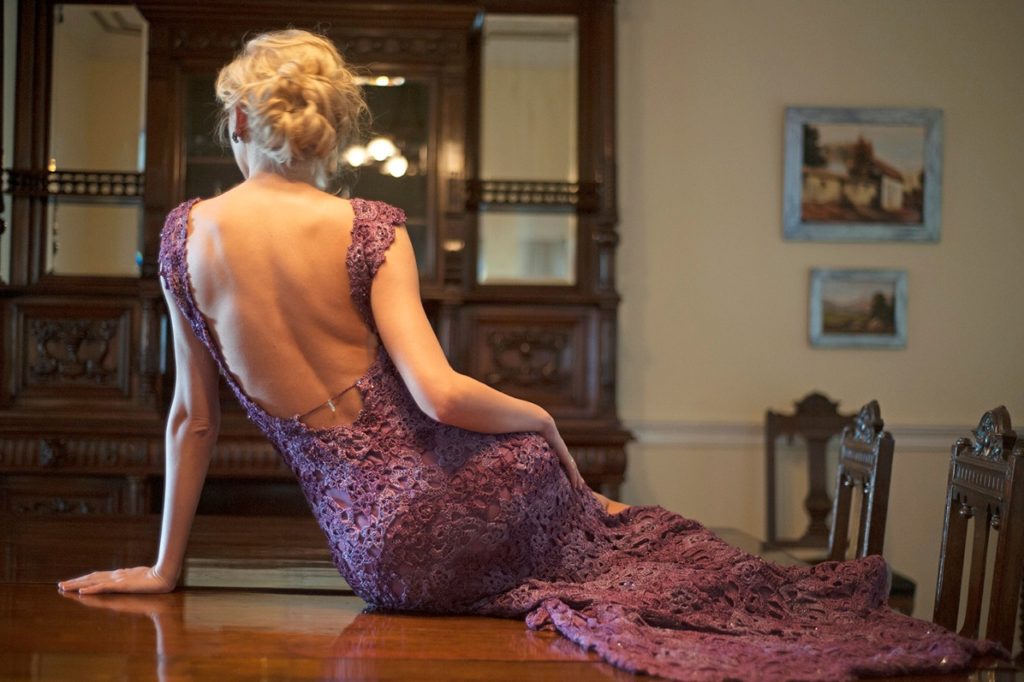 If you plan to attend the Fredericksburg Greater Virginia Bridal Show on Sunday- July 21st at The Fredericksburg Hospitality House, you can taste wedding cake samples by The Icing and see gowns like the designers featured on the runway by That's My Dress.