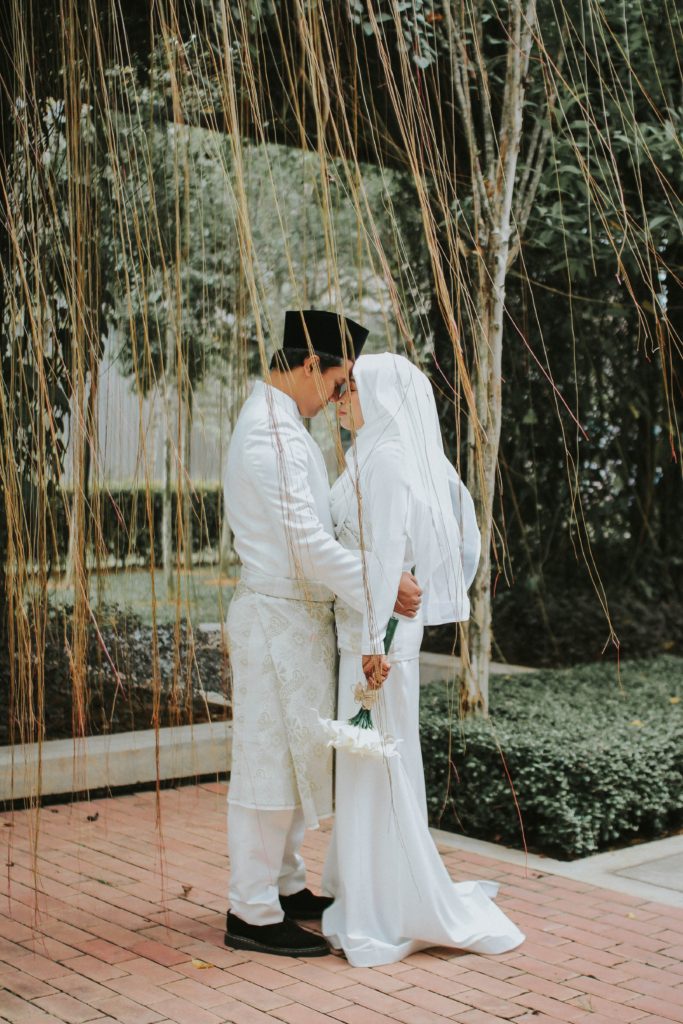 If you're ready to be married, despite the stay-at-home orders and small gatherings under ten people, you can still hold your wedding now with a larger reception later on when you have all those magical touches you've been dreaming of for so long.
Saying "I do" is the most important thing for your wedding day – making that commitment to each other, celebrating your love, and being married at the end of it all. So, if you're ready to still do it, there are some key things you'll want to remember for your special stay-at-home day.
The Gown
Just because you're not standing at the front of a cathedral doesn't mean you can't still wear the dress of your dreams. I've written about and interviewed several women who've eloped at home during quarantine, and their gowns are stunning – just as stunning as the big ceremony gowns.
The Ceremony
Depending on how you want to do your ceremony during lockdowns, there are a number of traditions and special moments you can incorporate into your big day.
You can still have your dad walk you down the aisle, for example. Whether you're celebrating at your original venue or literally getting married at home, your dad can still accompany you to your partner's side.
You can still have your best friend sing or do a reading. You can hold a Zoom ceremony, inviting your distant guests to participate or include your key guests in the 10-or-less gathered for your big day. Or, if you don't like Zoom, you can ask your bestie to pre-record a song, reading, prayer, or anything else and play it on the big screen at home or the venue hall.
Whatever is really important to you for your special day might not be quite the same as you had envisioned, but it can still be part of your amazingly unique and beautiful day.
Decorations and Flowers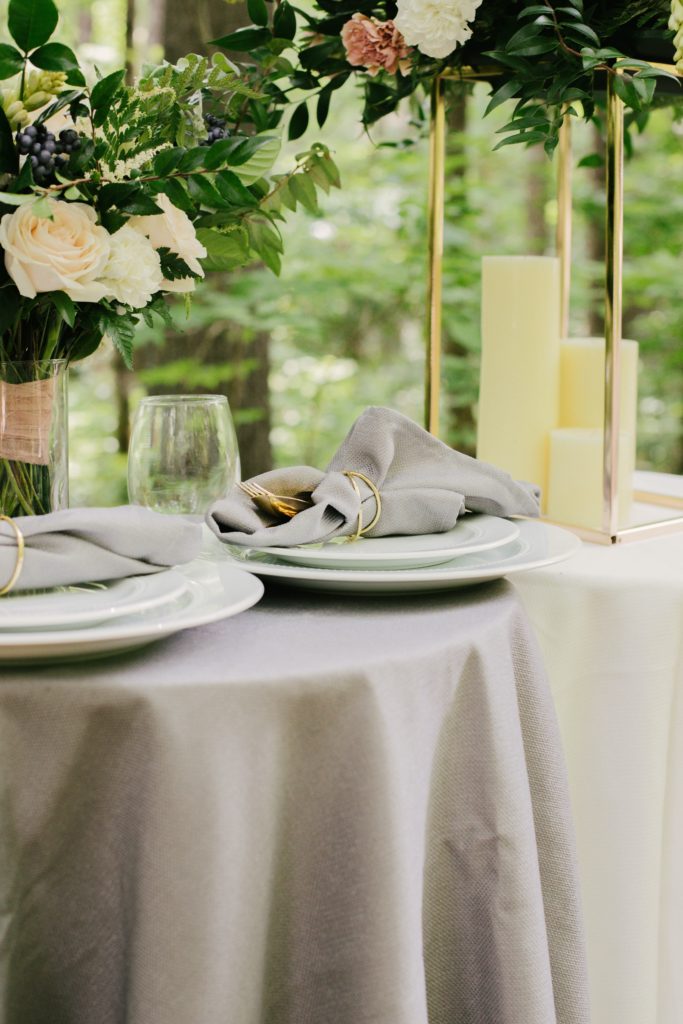 You might not need a dozen centerpieces for your home wedding, but you can select one or two really special pieces to use for this day and save the others for the reception at a future date.
Or, if you've struggled to decide on a theme or vibe for your wedding day, you're in luck – now you can do two. You can choose one for your intimate gathering now and a different one for your reception later on after the stay-at-home orders fully lift.
Most of the choices I've seen at these beautiful small weddings include:
Nameplate or sign
Arbors or flowers arches
A stunning but simple backdrop piece
Centerpieces for a cake table, sweetheart table, entryway, and dining tables for guests
Special trinkets or key décor items planned for the bigger affair
Officiant – Present or Virtual
Most of the folks I've talked with are using their planned officiants for their ceremony, but a few have asked their officiants to join them virtually via Zoom instead of coming in person. Others are including their officiants (often relatives, long-time pastors, or personal friends) in their guest count.
A Small Reception
After your ceremony, don't forego the reception – just make it smaller. Serve lunch or dinner, pass out a few favors, enjoy some bottles of wine or another favorite beverage, and
A Cake
You may not be serving cake to 150+ folks, but you can still enjoy a little bit of your heavenly sweet. Your baker or caterer is likely able to make a smaller version of the cake you had originally planned on. Or, again, if you've had a hard time deciding which flavor you wanted most, you can choose one flavor for now and another for your reception later on.
If you do choose a smaller cake for now, still request at least a two-tiered cake so that you still have the top tier for your one-year anniversary to share.
Your Playlist
You may not have a DJ coming in for your intimate wedding, but you can ask one of your special guests to run through your most important song list for the day.
Be sure to include:
Prelude
Processional
Recessional
Father/Daughter dance
Mother/Son dance
First dance
Exit music of some kind
A Secondary Photo Location
Many brides plan for a secondary photo location, but others may not. During quarantine times, I think this extra location is especially important for your memories. Your wedding at home or the original venue or anywhere else will be beautiful – but adding a secondary photo location will add a layer of special memories that help to add to the variety and beauty of your photos to look back on.
And since you won't have a large gathering waiting for you to return from the photo session, you can take your time exploring this location, finding the perfect shots or waiting for a sunset or for the sun to come out from behind the clouds.