Overwhelming, advice to couples who are about to say "I do" is to not start your relationship with a significant other in significant debt. Financial strain is one of the top reasons for unhappiness and divorce. But how do you have a wedding without going into debt?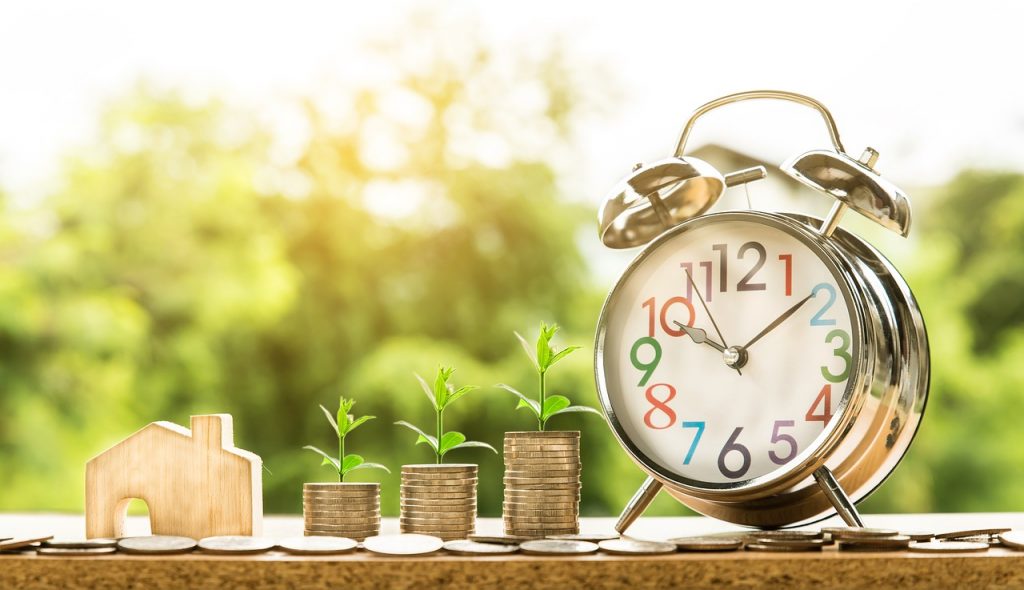 Plan Ahead
Weddings cost money obviously and studies show Americans are spending between $14,000 and $30,000 on their weddings. This can go up dramatically depending on where you live. However, the average wedding in America in 2016 was $35,000. The average destination wedding was a better bargain with an average of $27,000. Virginia is a great state for a destination wedding with many historic sites, gardens, beaches and more!
But how on earth are you not supposed to go into wedding debt? How do you save enough money to finance your wedding? $30,000 can seem staggering!
Get the Figures
In Virginia, I'd like to think we are a bit more reasonable, falling into the $14,000 to $30,000 range for a nice wedding.
What is a comfortable amount of money to spend for a wedding? Get your figure in mind.
Set the Target Budget
For this, I'm just going to pull $30,000 for the target budget because it seems to be what colleges and car dealerships like us to finance. 🙂 So why not for a wedding?
Target budget: $30,000
Now ask yourself, who pays for it all?
Who Pays for it All
In the past the father of the bride financed the wedding, but there is no going backwards now that parents are saddled with second mortgages, credit card debt, car debt, college debt, and more.
Today, wedding expenses are usually shared.
The custom now is for the bride and groom to pay about 60% of all wedding cost. So the bride and groom pays 60% while the bride's family pays 20% and the groom's family pays about 20%.
So for wedding that will cost say $30,000:
Bride:  $9,000
Groom: $9,000
Bride's Family: $6,000
Groom's Family: $6,000
Depending on family dynamics and finances, you can move the money around here or there.
The important thing is to pin the amount you are comfortable spending and then decide how much each party can reasonably take on. Then you figure out a plan.
You may need to move the total budget up or down to accommodate reality.
Get a Savings Plan
If you save $750 a month for 12 months, you will have $9000.
If you save $500 a month for 18 months you will have $9000.
If you save $375 a month for 24 months you will have $9000.
When you start seeing the numbers, you can start finalizing your plan. You may even set your wedding budget to a different number. Instead of $30,000, you might decide $20,000 is the perfect number for you.
Get you calculator out and figure it out.
Stick to the Plan
It is easier said than done, and there may be setbacks, but this is an important first challenge in your relationship, and it is important to be real that your relationship will always be tangled up in finances.
Once you know how much you can spend on a wedding, and you know how much per month you need to save and how long you want to save for it, your plan will finalize in shape.
So now all you need to do is stick to it.
Designing Your Wedding Within Your Budget
Now that you know what kind of money you will have saved and how long you are giving yourself to save it, you can start to get serious quotes and make reservations. You can also find ways to save yourself money! …so that maybe you can actually have a nest egg to start out with, instead of wedding debt!
In some cases, a smaller cake, a rented wedding dress, fewer flowers, and an afternoon versus evening event all make the best cents! You and your partner can also explore savings and investment opportunities or start planning other debt erasing measures!
……..
Working on a wedding budget is a great first opportunity to really set the financial tone for your relationship. It is a great first opportunity to seriously consider your financial future together.
………………………………………………………………………..
Virginia

Bride

Magazine
features the best
Virginia
Weddings and
Virginia
Bridal
Shows. Find it all in one place. Check our blog posts regularly for the latest show information.