Innisbrook: The Golf Resort That's Not Just For Golfers
By Erin Kelley
If you've been searching for a great, warm location to gather and celebrate with loved ones, Innisbrook, a Salamander golf and spa resort in central Florida, could be just what you've had in mind.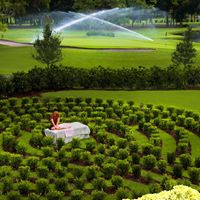 With a host of elegant on-site venues, both indoors and out, Innisbrook is well situated to host not only your special day, but all the pre-wedding events and celebrations you can possibly imagine, for up to 400 guests.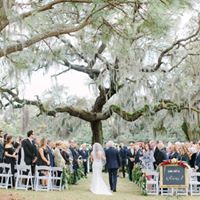 The 14,000-square-foot Grand Ballroom features an additional 8,000-square-foot foyer for your reception. Or you could also choose poolside, golf course or spa terrace ceremony setting for beautiful views of the resort's lush landscape or manicured courses.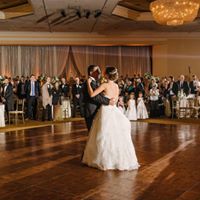 Innisbrook offers a host of wedding packages, which all include a deluxe one-bedroom suite for the bride and groom, as well as seasonal group rates and room block coordination for your whole party.
The resort's professional event coordinators and banquet chefs will work with you and additional vendors of your choice (florists, decorators, musicians, photographers, etc.) to create a truly perfect, memorable experience for your big day.
Located just north of Clearwater, Innisbrook is a golfer's dream. Four championship courses spread across 600 of the resort's 900 rolling acres. Each spring, the resort gets a boost, when thousands clamor to watch the PGA's Valspar Championship as it is played on the Copperhead Course.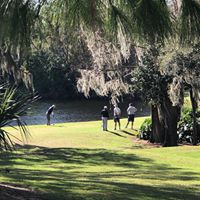 But you don't have to hit the links to enjoy a perfect vacation or event at Innisbrook. With four restaurants, 11 tennis courts, a full-service spa, a nature preserve, six heated pools, a fitness center, bike rentals, and more, Innisbrook has plenty to keep even the most active family members and friends busy and entertained.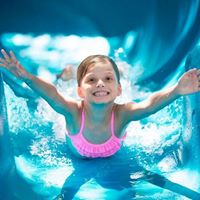 The resort has a host of flexible accommodation configurations to suit the needs of couples, families, and larger groups, ranging from studios to 3-bedroom apartments, all spread throughout 28 three-story lodges.
Each of the lodges is within walking distance of one of six swimming pools, including the fabulous family pool: the Loch Ness Monster. Complete with water slides and a sandy "beach" area, the Loch Ness truly accommodates all members of the family with age-appropriate pool opportunities.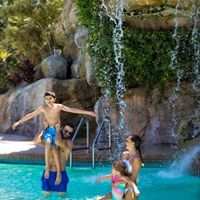 If you and your bridal party are looking for some spa time, the recently renovated Salamander Spa is a dream, with all the signature services you would expect from a high-end spa, plus an amazing staff who seem to anticipate the client's every need.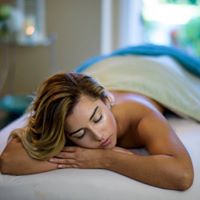 The dining options at Innisbrook are nothing short of amazing. From the chopped salads and delicious sandwiches of lunch at the relaxed Market Salamander Grill, to the prime, aged meats and fresh seafood of upscale Packard's Steak House, absolutely everything leaves you wishing you had room for more.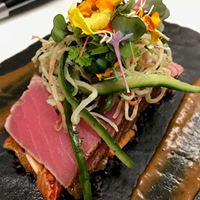 36750 U.S. Highway 19
Northpalm Harbor, FL 34684
1-888-794-8627
Innsbrookgolfresort.com
Check out more Destinations.
If you are planning a wedding in Roanoke Virginia, Richmond Virginia, Fredericksburg/Northern Virginia, The  Shenandoah Valley, Coastal Virginia or in Charlottesville Va,  or a destination wedding, we can help with your wedding planning and ideas.