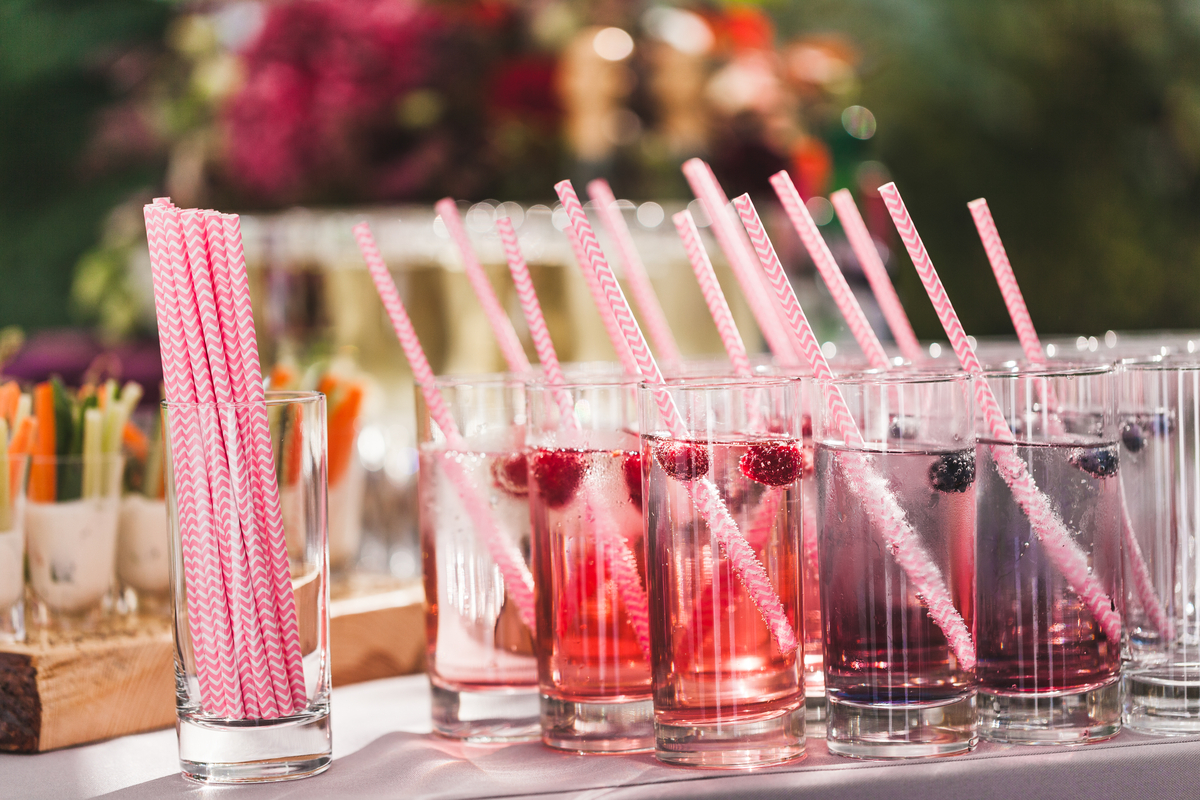 In today's world, it's not uncommon to encounter a person that doesn't drink alcohol. Not so long ago, it was unthinkable to have a wedding without an open bar. In the old days, it was inconceivable to have low alcohol content or no alcohol at all. Considering non-alcohol choices for your reception can be a great decision. It's essential to offer your guests a variety of options in the beverage department. From soft drinks and mocktails to every kid-favorite, the Shirley Temple, it adds more health-conscious beverages for various guests.  

Cater to the Health Conscious
People are more health-conscious today than ever. The sober curious group also is a broad demographic to contend with these days. Ideas for low alcohol content drinks include no-proof tequilas and alcohol-free wines as well as low-proof amaro. These concoctions don't hit half as hard as their alcohol-infused counterparts but are a game-changer in the beverage department. O'douls has always been a favorite for non-alcoholic beer drinkers. Heineken and Miller also have similar products in 0.0 and Sharps, respectively.  

Pleasing the under 21-year-old crowd
You don't want to leave out the not yet come of age teenagers where drinking alcohol might be tempting. Consider choices for the teenagers in your group, like various soft drinks. Young children as well will appreciate a fruit and juice bar. Tiny umbrellas in their drinks will add to the cute factor. It's also a good idea to offer soft drinks and juice to the designated drivers in your midst for stepping up to take responsibility not to drive drunk and help transport other people safely home for the evening.   

Consider Cost-Effective Measures for your Wedding
Not buying nearly the amount of wine and beer to cater to everyone at your wedding will bring the cost down. Try refreshing beverages, especially if it's a hot summertime wedding. Ideas include a punch bowl, snow cones, mason jars filled with lemonade or water, and tea. The perfect wedding concoction of his and her's drinks might be the Arnold Palmer, a combination of lemonade and tea. A perfect mixture for the bride and groom. Whatever the cost, help your guests stay hydrated. It doesn't always have to be with spirits.  

If your Guests Stay Happy, everyone Wins
The ultimate plan is for everyone to leave happy, having had an enjoyable time and experience. Do this by catering to every single person in your group.  Also, be sure to check out Virginia Bridge Magazine for all of your bridal and wedding news and information.