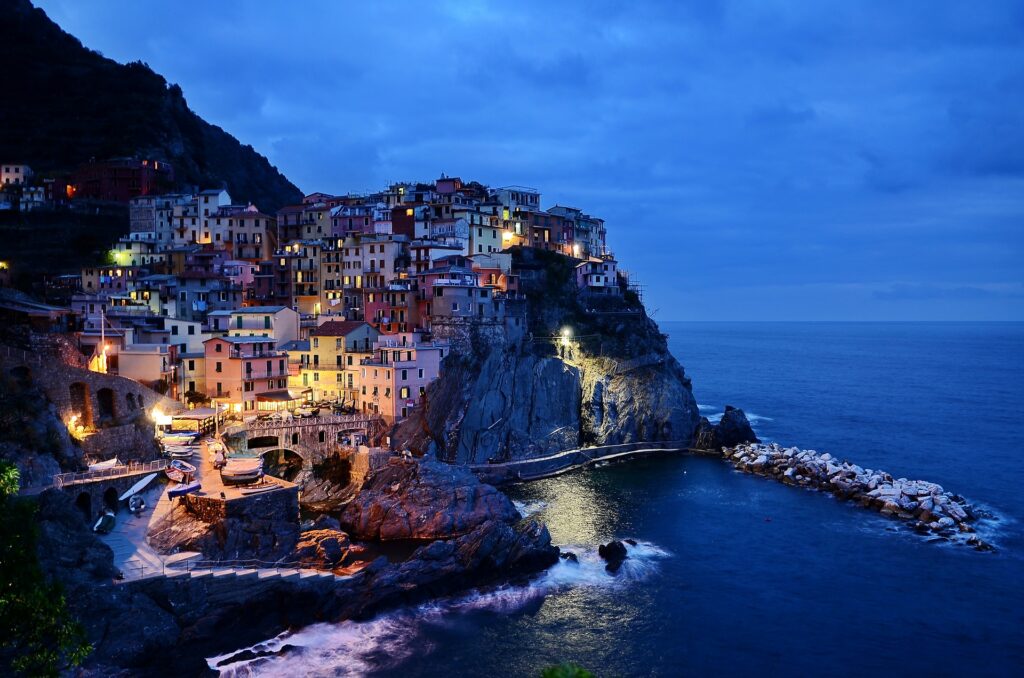 This past summer, I had the delightful privilege of participating in the first Virtual Vacation offered by Feast On History, a travel company that usually brings people to Italy to dine on amazing Italian cuisine, sip beautiful European wine, and bask in the beautiful sunshine of the country.
Of course, during the pandemic, going in person hasn't been possible, so they crafted this online vacation for us to enjoy instead.
Since we're still in the dead of winter here, with the drizzles and the lockdowns, I thought a review on this staycation and others might be a great way for us to celebrate love via virtual honeymoons since traveling isn't really a thing right now.
They definitely don't substitute for that special trip you'll take together when the travel bans lift, but in the meantime, they're pretty amazing.
Enjoy!
Feast On History
Feast On History is changing their package options from time to time, so you'll have to tune in for options you might want to consider for your special one-on-one time together.
Currently, the plan includes a monthly option for $29.99 which delves "visitors" into the art, wine, Mediterranean Diet, and reading pleasures found in "My Brilliant Friend" in Italian, but keep an eye out for upcoming vacations and changes that will come out for specials, etc. in the months ahead.
Beeyonder
For a whole world, almost literally, of virtual vacation "trips" to take for your honeymoon, you can look up options on Beeyonder. They've got vacations from Argentina, Norway, Bulgaria, Barcelona Spain, Tokyo Japan, Vietnam, South Africa, Ireland, Iran, Germany, Spain, Turkey, Croatia, the UK, Australia, Italy, Ecuador, Greece, Iceland, Israel, and more.
America's National Parks
If the outdoors and natural beauty of America's National Park System sounds like a delightful way to spend that first week of wedded bliss, then tune into their website for their free virtual tours and "trips" offered for the Grand Canyon by foot or by raft.
They have a ton of other tours and "vacations" available on a central site, as well. Visit Clara Barton National Historic Site, Hot Springs National Park, Virgin Islands National Park, Paterson Great Falls National Historic Park, the Statue of Liberty, and so many more.
Go to Machu Picchu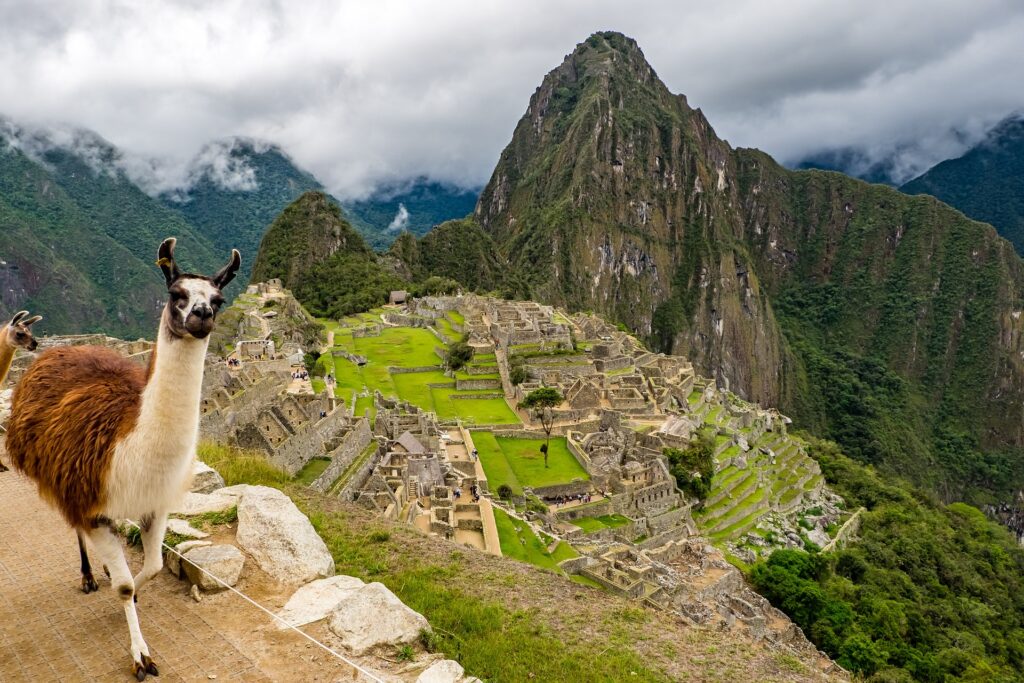 This one I especially recommend, having spent a few days there back in 2017. Machu Picchu is a life-changing experience and one of the most beautiful locales you can visit in person or online. Personally, I'd recommend using this virtual tour to hype up your enthusiasm for traveling there in real life once travel bans are lifted. Just prepare physically for the hike up there!
Both on the virtual tour and in person, llamas are one of the comical and delightfully wonderful highlights of the historic site. Enjoy some close encounters with them today.
The Sistine Chapel
If you and your SO love historical sites, beautiful artwork, and religious sites, then you'll want to consider including a tour of the Sistine Chapel in your virtual honeymoon adventures. The incredible chapel is an easy "walk-through" tour on the site, where you click and drag to see all the fine details of the incredible work.
One actual advantage of touring virtually is the fact that the crowds aren't blocking your views of the incredible paintings on the walls and ceiling.
Webcam Sydney
If you're dreaming of the Land Down Under, then you and your SO are in luck – there's a webcam tour of Sydney! Enjoy the live view of the Harbor (another one of my favorite spots in the world!) or enjoy some of their snippets like 15 hours condensed into 15 minutes for a short stint at the water.
If that isn't enough, there's also a plethora of virtual tour content on Youtube through which you can visit the Great Barrier Reef, the Great Ocean Road, Port Lincoln, Canberra, Goldcoast, or another of my favorite places on the planet, Rottnest Island where those adorable quokkas live natively.
The Louvre
For art lovers the world over, The Louvre is the dream location for a vacation with a loved one. Right now, they're offering some virtual tours so that you can experience the Louvre Museum without the crowds and distancing restrictions.
The British Museum
Another world-famous museum you may want to vacation to is the British Museum online. Through this virtual tour, you can experience all the various categories of artifacts held at the incredible museum.
The Wall of China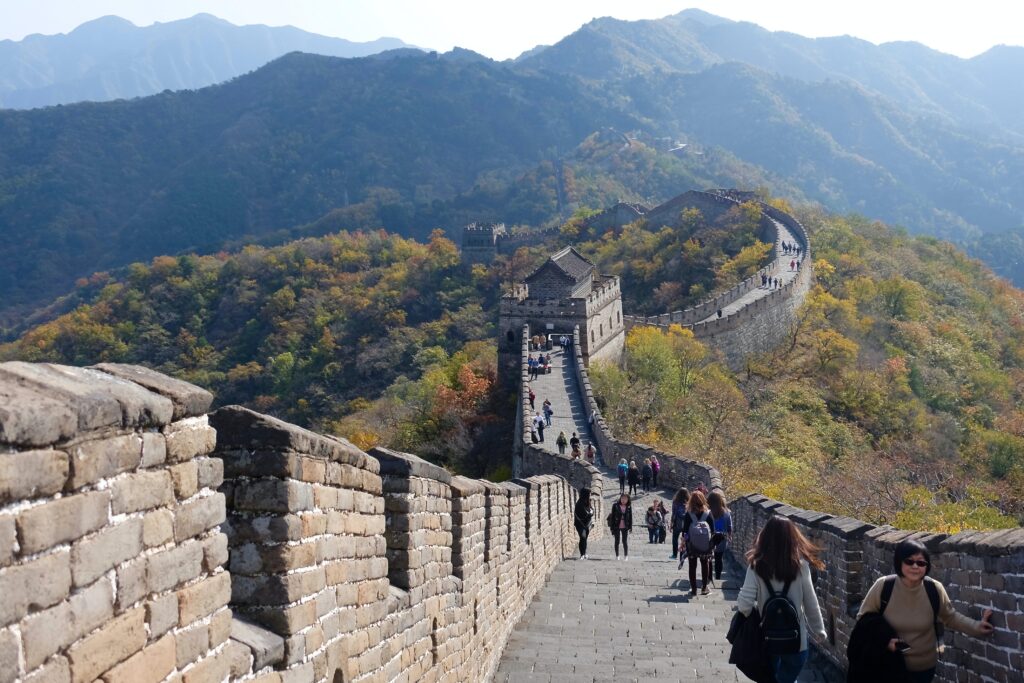 Again, if ancient wonders of the world are your thing and you'd love to visit the Great Wall, there's a virtual vacation for you. You can take a first person view of the wall, as if you were walking there on the massive structure or a view from outside the wall, looking along the immense ancient landmark.
Chile 360
Beautiful Chile isn't to be missed – and with Chile 360, you don't have to. The app allows you to meander through different thematic collections, take a trip through the natural and cultural heritage of the country, and explore specific locations like the Atacama Desert, Easter Island, or Torres del Paine.