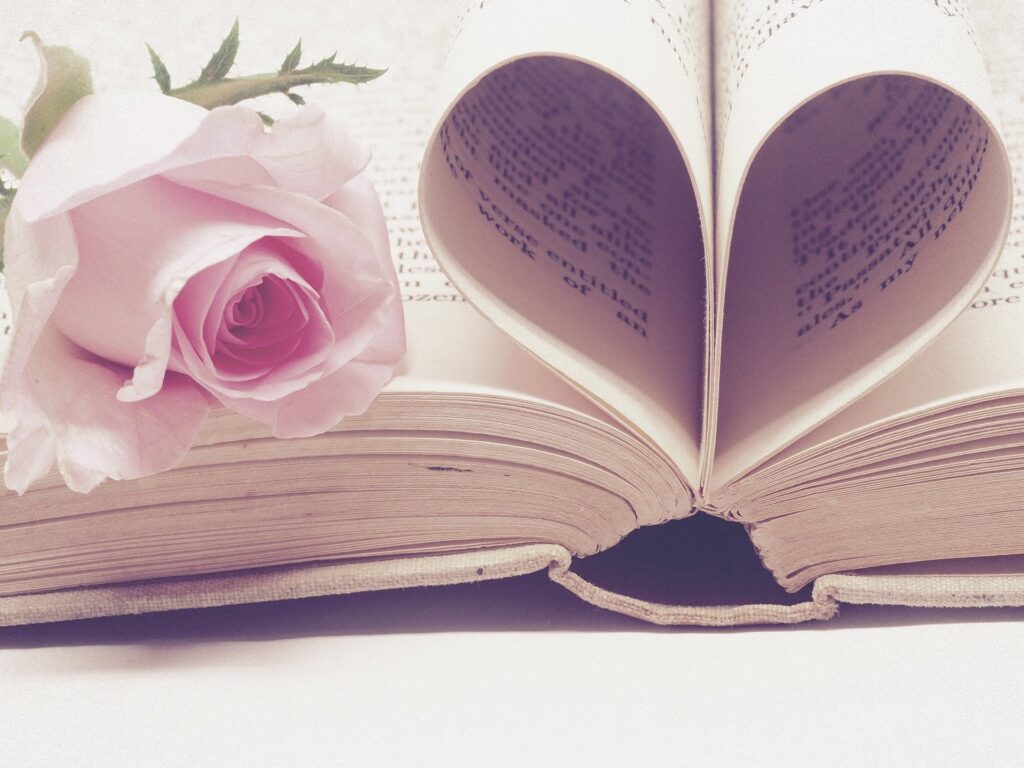 Some of the most precious moments of any wedding are the readings shared by your family and friends – chosen by you – to depict the kind of love you have for one another. Celebrating that love with words is limited, love cannot be expressed in words alone, but these words can change the mood of your special day like nothing else.
Here are some of the best non-religious readings for weddings to consider for your big day.
Traditional Irish Blessing
May the raindrops fall lightly on your brow
May the soft winds freshen your spirit
May the sunshine brighten your heart
May the burdens of the day rest lightly upon you
And may God enfold you in the mantle of His love.
May the road rise to meet you
May the wind be always at your back
May the sun shine warm upon your face
and the rain fall soft upon your fields
And until we meet again my friend
May God hold you in the palm of his hand
May God be with you and bless you
May you see your children's children
May you be poor in misfortunes and rich in Blessings
May you know nothing but happiness
from this day forward
May green be the grass you walk on
May blue be the skies above you,
And from this day forward.
May the joys of today
Be those of tomorrow.
Apache Wedding Blessing
Now you will feel no rain, for each of you will be shelter for the other. Now you will feel no cold, for each of you will be warmth to the other. Now there will be no loneliness, for each of you will be companion to the other. Now you are two persons, but there is only one life before you. May beauty surround you both in the journey ahead and through all the years, may happiness be your companion and your days together be good and long upon the earth.Treat yourselves and each other with respect, and remind yourselves often of what brought you together. Give the highest priority to the tenderness, gentleness and kindness that your connection deserves. When frustration, difficult and fear assail your relationship – as they threaten all relationships at one time or another – remember to focus on what is right between you, not only the part which seems wrong. In this way, you can ride out the storms when clouds hide the face of the sun in your lives – remembering that even if you lose sight of it for a moment, the sun is still there. And if each of you takes responsibility for the quality of your life together, it will be marked by abundance and delight.
Captain Corelli's Mandolin by Louis De Bernieres
Love is a temporary madness, it erupts like volcanoes and then subsides. And when it subsides, you have to make a decision. You have to work out whether your roots have so entwined together that it is inconceivable that you should ever part. Because this is what love is. Love is not breathlessness, it is not excitement, it is not the promulgation of promises of eternal passion, it is not the desire to mate every second minute of the day, it is not lying awake at night imagining that he is kissing every cranny of your body.
No, don't blush, I am telling you some truths. That is just being "in love," which any fool can do. Love itself is what is left over when being in love has burned away, and this is both an art and a fortunate accident.
Love Sonnet 17 by Pablo Neruda
I love you without knowing how, or when, or from where,
I love you simply, without problems or pride:
I love you in this way because I don't know any other way of loving
but this, in which there is no I or you,
so intimate that your hand upon my chest is my hand,
so intimate that when I fall asleep it is your eyes that close.
The Art of Marriage by Wilferd A. Peterson
The little things are the big things. It is never being too old to hold hands.
It is remembering to say "I love you" at least once a day.
It is never going to sleep angry.
It is at no time taking the other for granted;
the courtship should not end with the honeymoon,
it should continue through all the years.
It is speaking words of appreciation and demonstrating
gratitude in thoughtful ways.
It is not expecting the husband to wear a halo or the wife to have wings of an angel.
It is not looking for perfection in each other.
It is cultivating flexibility, patience, understanding and a sense of humor.
It is having the capacity to forgive and forget.
It is giving each other an atmosphere in which each can grow.
It is finding room for the things of the spirit.
It is a common search for the good and the beautiful. It is establishing a relationship in which the independence is equal, dependence is mutual and the obligation is reciprocal.
It is not only marrying the right partner, it is being the right partner.
Always by Lang Leav
You were you
and I was I;
we were two
before our time
I was yours,
before I knew
and you have always
been mine too.
How Do I Love Thee by Elizabeth Barrett Browning
How do I love thee? Let me count the ways.
I love thee to the depth and breadth and height
My soul can reach, when feeling out of sight
For the ends of Being and ideal Grace.
I love thee to the level of every day's
Most quiet need, by sun and candlelight.
I love thee freely, as men strive for Right;
I love thee purely, as they turn from Praise.
I love with a passion put to use
In my old griefs, and with my childhood's faith.
I love thee with a love I seemed to lose
With my lost saints,—I love thee with the breath,
Smiles, tears, of all my life!—and, if God choose,
I shall but love thee better after death.
I Choose You by Sara Bareilles
My whole heart. Will be yours forever. This is a beautiful start, To a lifelong love letter
Tell the world that we finally got it all right. I choose you. I will become yours and you will become mine…
We are not perfect we'll learn from our mistakes, And as long as it takes I will prove my love to you. I am not scared of the elements I am underprepared, But I am willing. And even better I get to be the other half of you.
Excerpt from Winnie the Pooh by A. A. Milne
If ever there is tomorrow when we're not together… there is something you must always remember. You are braver than you believe, stronger than you seem, and smarter than you think. But the most important thing is, even if we're apart… I'll always be with you.
Love is an Adventure by Pierre Tielhart de Chardin
"Love is an adventure and a conquest. It survives and develops like the universe itself only by perpetual discovery. The only right love is that between couples whose passion leads them both, one through the other, to a higher possession of their being. Put your faith in the spirit which dwells between the two of you. You have each offered yourself to the other as a boundless field of understanding, of enrichment, of mutually increased sensibility. You will meet above all by entering into and constantly sharing one another's thoughts, affections, and dreams. There alone, as you know, in spirit, which is arrived through flesh, you will find no disappointments, no limits. There alone the skies are ever open for your love; there alone lies the great road ahead."