Autumn is here which means cooler days, beautiful foliage, crisp blue skies & sitting around the fire pit on chilly evenings.  It's also the perfect time to enjoy a getaway at gorgeous Tides Inn. With that in mind, Tides Inn has some amazing offers.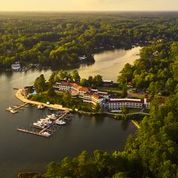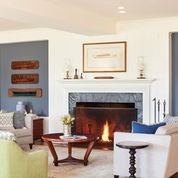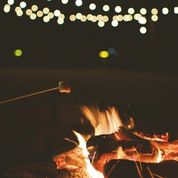 Description: Located on the Virginia Oyster Trail, the day begins with a brief discussion of the history of Virginia's oyster industry, oyster ecology and tools of the harvest. Guests will then accompany a traditional Virginia waterman by boat for a one-hour harvest excursion. After the voyage, a seasoned chef will teach guests the art of oyster shucking before demonstrating how to expertly pair oysters with delicious sauces and a variety of wines—yum!
Time: Fridays from 12-3 p.m. & Saturdays from 9:30 a.m. to 12:30 p.m.
Dates: Takes place every Friday and Saturday from September-November *Weather permitting
Price: $250 per person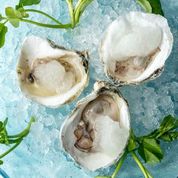 Description: For the first time, Tides Inn Resort will be offerings a catch-and-release bass pond fishing experience guided by a season local fisher man. This limited time experience will be held at the Golden Eagle Pond each evening during sunset.
Time: nightly from 5-7 p.m. (time may be adjusted to accommodate the changing hour of sunset)
Dates:  September 18-October 31
Price: $100 per person; children under 12 must be accompanied by an adult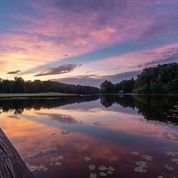 Description: Spend a little quiet time on the water or shoreline and you may enjoy sightings of the beautiful, fun-loving dolphins that visit us each year in October and November. During these two months of autumn, the dolphins bring their new offspring to feed just in front of the Tides Inn. Witnessing these new families explore, learn, play and feed in the Creek's intimate, protective setting will leave you with an enduring memory.
Dates: Upcoming experiences from October to November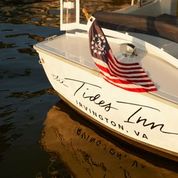 Contact information: For information on booking, please contact activities at (804) 438-5000 or activities@tidesinn.com
If you are planning a wedding in Roanoke Virginia, Richmond Virginia, Fredericksburg/Northern Virginia, The  Shenandoah Valley, Coastal Virginia or in Charlottesville/ Lynchburg Va, we can help with your wedding planning and ideas.