An altruistic wedding is a wedding designed to give to others.
And your wedding is an opportunity to make an impact and to give to others, like those who are going to be struggling in the aftermath of Hurricane Harvey and now Hurricane Irma. We don't know how bad it will be, but we know recovery will take years and victims are widespread over several states.
In most cases, giving cases of clothes, toys, or even food is not the way to go. There is a sentiment that giving money is somehow wrong, but really when it comes to responding to disasters, coordinating and maintaining warehouses of disaster donations is not effective.
Most disaster relief organizations would prefer small, regular donations that come over years.
So first, find an organization you believe will operate fiscally responsibly and offers financial transparency.
Photo credit- Greg Poland Photography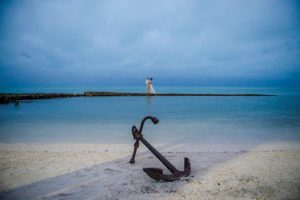 In Lieu of Gifts
Instead of gifts for you, ask people to donate money to a specific organization. Choosing one may not be easy if you are not already associated with disaster relief organizations like the United Nations International Children's Emergency Fund, or UNICEF, or the United Methodist Committee On Relief, or UMCOR.
If you are not sure about a charity's reputation, run their name thought Charity Navigator. Charity Navigator monitors and reports fiscal responsibility and transparency, which really goes hand in hand. Global Giving appears to be an excellent organization on their website which will help you find the perfect relief effort you want to support, so you can give as directly as you wish, helping a particular community. Global Giving has Hurricane Harvey Relief Fund and Hurricane Irma Relief Fund on its home page if you don't already have a smaller charity in mind. They are capable of distributing contributions effectively to those working on the ground in effected communities.
If you are also looking to help the four legged disaster victims, organizations like the Society for the Prevention of Cruelty of Animals, or SPCA, and the American Society for the Prevention of Cruelty of Animals, or ASPCA, are operating in the devastated areas. These organizations operate separately and are not the same.
Houston SPCA is still actively providing transportation to protection in mega-shelters for large numbers of beloved pets, many whom they are trying to reunite with families. Remember, many human shelters of course can't take pets, and some people had to leave suddenly. Not all areas that flooded were expected to do so.  ASPCA is also working to move and shelter animals to get pets out of harms way of Irma, but donations are not targeted to a specific area and are more generalized; they are helping, but they are not only targeting victims of Hurricane Irma, but also efforts in other areas and for future disasters. So for localized giving for pets, find a local SPCA: Florida SPCA, Key West SPCA, Miami SPCA, Kentucky SPCA (they are taking in Florida pets).
Disasters are continuous, not just specific to recent events. These disasters are just today's headliners. So finding a large organization that helps anywhere in the world is legitimate as is giving to a specific relief effort. It just matters that you find one you want to support.
It Adds Up
If you have 200 guests, and each donate $20, you've just raised $2000 for a cause. And you may have turned people on to a charity they were not considering before and may even sign up for regular, monthly donations.  A lifetime of giving can add up to tens of thousands of dollars easily.
Many charities, whether they are providing clean water or shelter or vaccines, accept regular donations of a few dollars each month making giving for anyone manageable.
Our thoughts and prayers are with all those effected. We at Virginia Bride Magazine are concerned about some of our compatriots and friends in association with our Florida Keys Wedding Magazine. We hope you will strongly consider helping in relief efforts for Irma as well as Harvey.
Your wedding is a great opportunity to help others.
---
Virginia Bride Magazine features the best Virginia Weddings and Virginia Bridal Shows. Find it all in one place. Check our blog posts regularly for the latest show information.