Whether you're having a casual micro-wedding or a grand black-tie soiree, the meal you serve is important! Food is big part of culture, so it is crucial that you and your fiancee use this opportunity to let your cultures and personalities show through. There are two traditional meal styles and one new, trendy option: buffet style, plated meal and food truck service. Let's dive in so you can decide which will work best for your big day.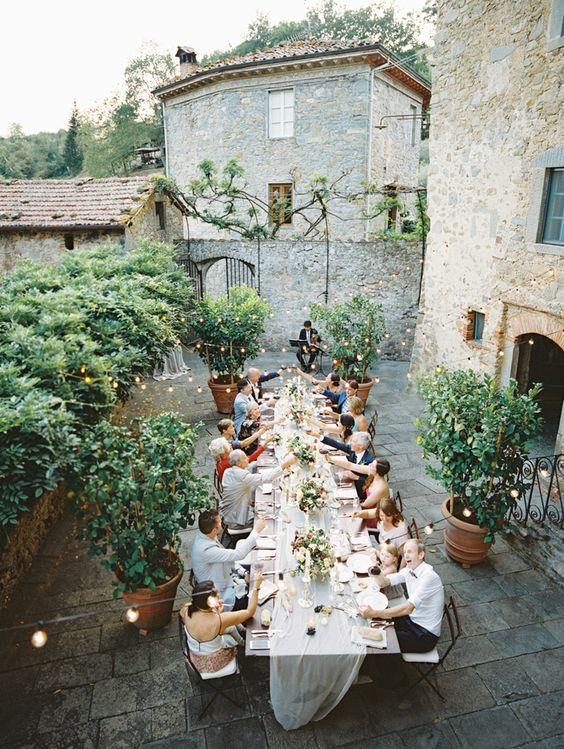 Buffet Style
Buffet style catering is typically seen as the more budget friendly option of the two traditional catering styles. While sometimes that is true, most caterers' buffet and plated fees are very similar. Southern Inn Catering located in Lexington, Virginia has a price range of $23-$45 for both plated and buffet style wedding catering.
Price is an important factor to consider, but the way you want your reception to flow is also important. Buffet style can take longer for every guest to be released from their table and get through the line, meaning it'll be a little later when people start to hit the dance floor. In addition, guests at different tables will finish up at staggered times leaving guests at the first tables sitting around and guests at the end rushing to eat. If you're on a time crunch or want the party started faster, this might not be the option for you.
On the other hand, if your guests are foodies, they may prefer the buffet style so they can try multiple items and not be restricted to only one option.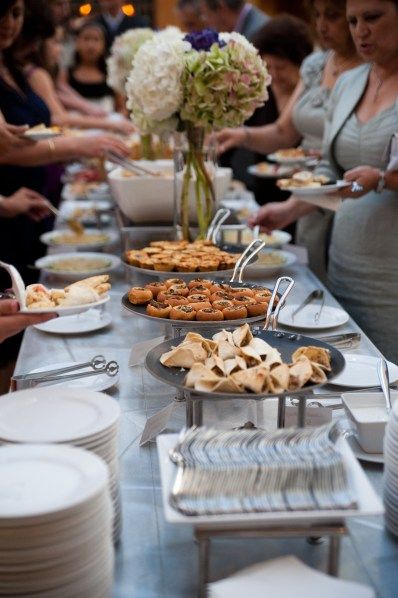 Plated Dinner
The second traditional style of catering, plated dinner service can be a bit more expensive, but depending on the caterer it's likely a similar price as buffet service. Goodrich Gourmet Catering Company in Richmond, Virginia offers a tiered package available served as a plated dinner, buffet style or family style.
Serving a plated dinner has the ability to move quicker than the buffet style but it can also be drawn out with multiple courses. One "pro" of the plated dinner is it gives you more flexibility with the schedule for after the ceremony. If you want to go right into the first course and skip cocktail hour, you can do that. If it is really important that you and your spouse have a private dinner together before entering the reception, it can be scheduled in much easier with a plated dinner than a buffet.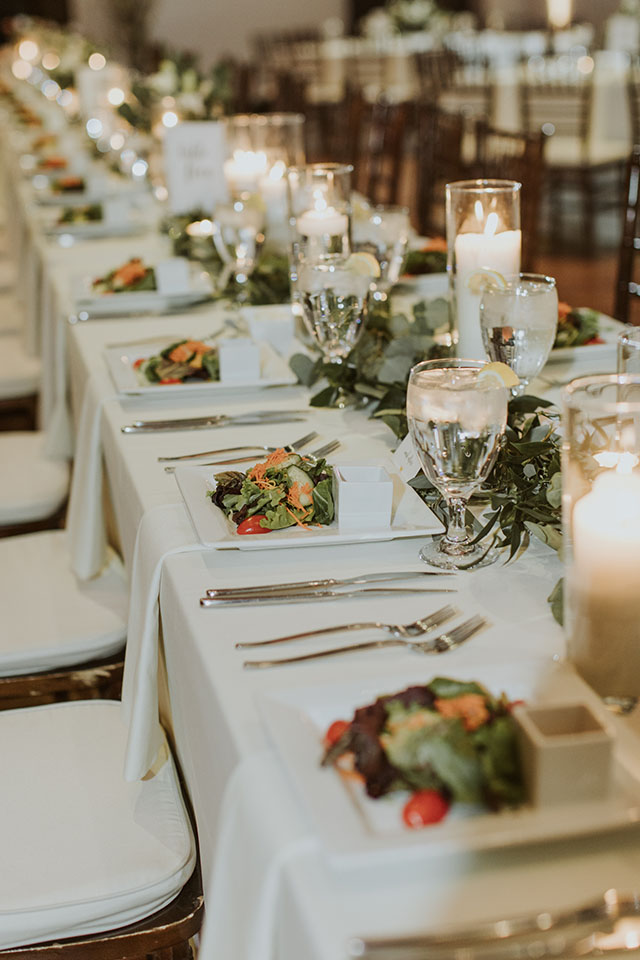 Food Truck Service
A new option recently on the scene of wedding catering, food truck service is a trendy choice. While food trucks can definitely be a cheaper option, watch out for set up fees and required minimums. If this more casual choice matches your vibe, it's a great option for an outdoor summer or spring wedding.
If you love the food truck idea, but don't want that for your main course, consider having an ice cream truck come out for dessert or a mobile bar for cocktail hour.
A few things to keep in mind is the possibility for a long line. If you have an extensive guest list and only one food truck, the possibility for a lengthy line is high. Also, check with your venue before your heart is set on a food truck. Some places don't have the right hook ups or don't allow the truck on property.
If you are planning a wedding in Roanoke Virginia, Richmond Virginia, Fredericksburg/Northern Virginia, The Shenandoah Valley, Coastal Virginia or in Charlottesville/ Lynchburg Va. we can help with your wedding planning and ideas.