Upcoming Shows

The Richmond Greater Virginia Bridal Show
February 26, 2017. Richmond, Virginia. The Meadow Event Park- Farm bureau Center. more info and register

The Shenandoah Valley Greater Virginia Bridal Show
March 5, 2017. Harrisonburg, Virginia. The Rockingham County Fair Grounds- Exhibit Hall Harrisonburg. more info and register
Contests
See previous Dream Wedding contests and winners.
All past winners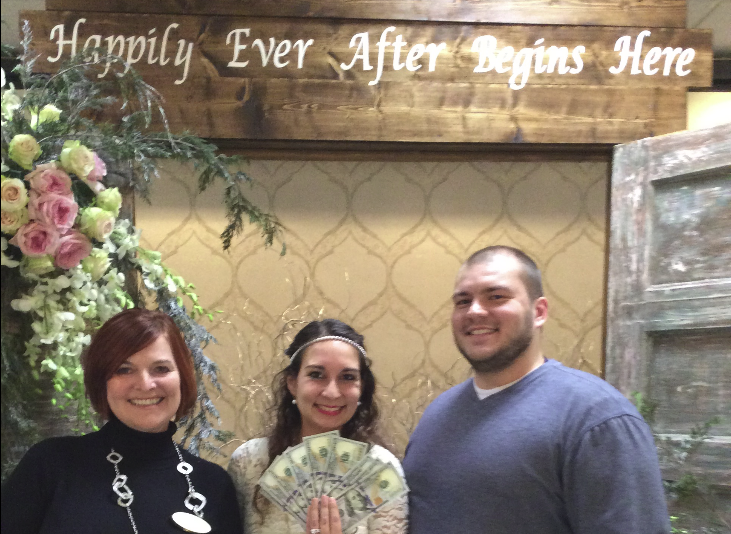 Fredericksburg Dream Wedding
Congratulations to the lucky couple who won the $1000 Cash grand prize at The Fredericksburg Greater Virginia Bridal Show on January 8, 2017 pictured with the winners is Virginia Bride Magazine Publisher- Angeline H. Frame. See what they won.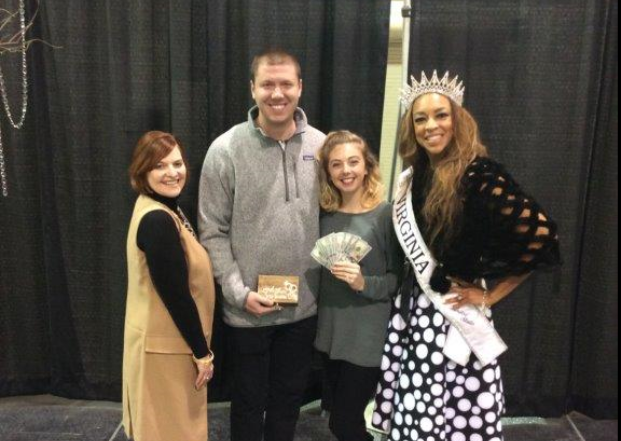 Roanoke Dream Wedding
Congratulations to this couple who won $1000 cash at The Roanoke Greater Virginia Bridal Show on January 22, 2017. They also won an additional $1000 of wedding services provided by Mrs. Virginia United States and her sponsors. Pictured are the couple with Virginia Bride's Publisher- Angeline Frame and Shena Dixon Mason Mrs. Virginia Untied States. See what they won..
Richmond Dream Wedding
Congratulations to Domiique and Michael of Richmond, Virginia who won the Richmond Dream Wedding Package on February 21, 2016. See what they won..
The Greater Virginia Bridal Shows- produced by Virginia Bride Magazine- have been providing high quality bridal shows throughout Virginia since 2002. When you attend a Greater Virginia Bridal show in your area- you will be meeting local wedding professionals who are the most trusted vendors in your area. Why attend a bridal show? Because we connect you with the best vendors in the industry- in one day- in one location. Save time and money by interviewing vendors in person, see their products and services, without having to schedule numerous appointments all over town! Have a fun day out with your friends and family, discover the latest ideas and trends for the perfect wedding! You will leave the show inspired. See you soon!
Our shows
See our Gallery for more photos here.
Would you like to see your Virginia wedding featured in Virginia Bride Magazine?