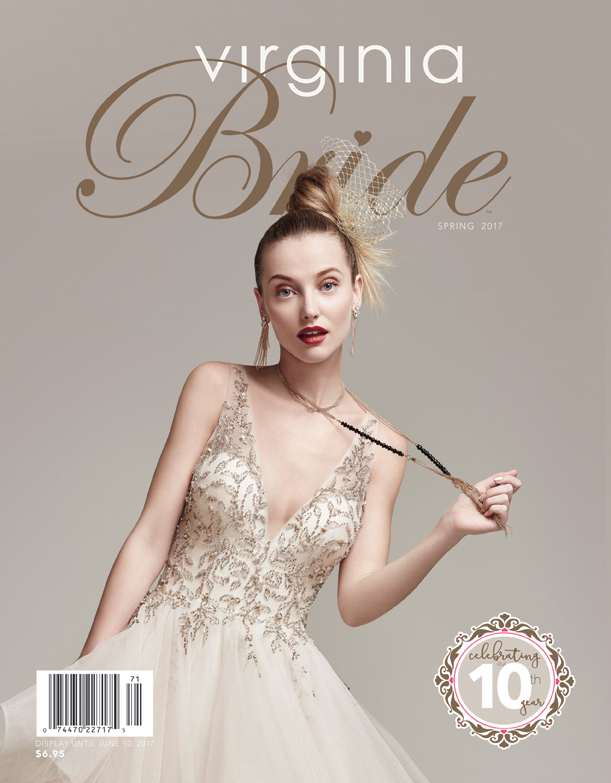 Virginia Bride Magazine: Current issue – Spring 2017
Purchase the current Virginia Bride Magazine online.
Florida Keys Weddings Magazine
Plan your Destination Wedding with our newest magazine. Pre-order your copy of the 2017 Florida Keys Weddings Magazine now. Available next month.
View previous copies of the online magazine
Click on the image below to see a copy of the magazine for free.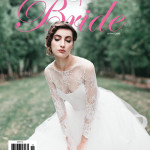 More copies are available on the link below:
View all past copies here!
Virginia Bride Magazine is available in Virginia, North Carolina and Maryland!
Virginia newsstands and store locations:
Barnes and Noble
Books A Million
Select grocery stores
Select Target Locations
Select Walmart Locations
Select Walgreens Locations
North Carolina and Maryland store locations:
Books A Million
Select Grocery Stores
Virginia's Premier Bridal Store Locations
Central Virginia
Alfred Angelo
11341 West Broad Street Richmond, Virginia 23233
804-360-5870 www.alfredangelo.com
Ellis Bridal
11876 Chester Village Drive Chester, Virginia 23831
804-318-1342 www.ellisbridalandformals.com
Jingles
11739 West Broad Street Richmond, Virginia 23233
804-364-4009 www.jingles.com
Mila Bridal
9200 Stoney Point Pkwy Richmond, Virginia 23235
804-560-7467
Tiffanys
1517-D North Parham road Henrico, Virginia 23229
804-273-6303
Caryn's Bridal
233 North Main Street Farmville, Virginia 23901
434-392-5111
South Western Virginia
AmRhein's
2740 Ogden Road Roanoke, Virginia 24018
540-989-7100 www.amrheins.com
Becky's Bridal
2127 Magnolia Ave Buena Vista, Virginia 24416
540-261-3140 www.beckysbridal.net
Celebration
920 Main Street Lynchburg, Virginia 24504
434-237-5557 www.celebrationbridal.com
Chatilly Lace Bridal
922 University Blvd Blacksburg, Virginia 24060
540-951-5361 www.chantillylacebridals.com
Shenandoah Valley
Amanda's Touch
1561 Commerce Road Verona, Virginia 24482
540-248-5123 www.amandastouch.com
Anna-Joys
243 J Neff Ave Harrisonburg, Virginia 22801
540-434-6664
Bridal Impressions
4080 Evelyn Byrd Ave Harrisonburg, Virginia 22801
540-546-9622 www.bridalimpressionsva.com
Northern Virginia
Alfred Angelo Bridal
6699 Frontier Dr. Springfield, Virginia 22150
703-924-2824 www.alfredangelo.com
Formal Envy
1924 William Street Fredericksburg, Virginia 22401
540-479-1190 www.formalenvy.com
Simply Modern Bridal
2368 Plank Road Fredericksburg, Virginia 22401
540-940-2990 www.simplymodernbridal.com
I Thee Wed
2201 Lafayette Blvd Fredericksburg, Virginia
540-834-4006
Eastern Virginia
Pure English Bridal
1860 Laskin Road Suite 110 Virginia Beach, Virginia 23454
757-631-9810 www.pureenglishbridal.com
Williamsburg Bridal
3709 C Strawberry Plains Road Williamsburg, Virginia 23188
757-299-5004 www.willamsburgbridalandformal.com