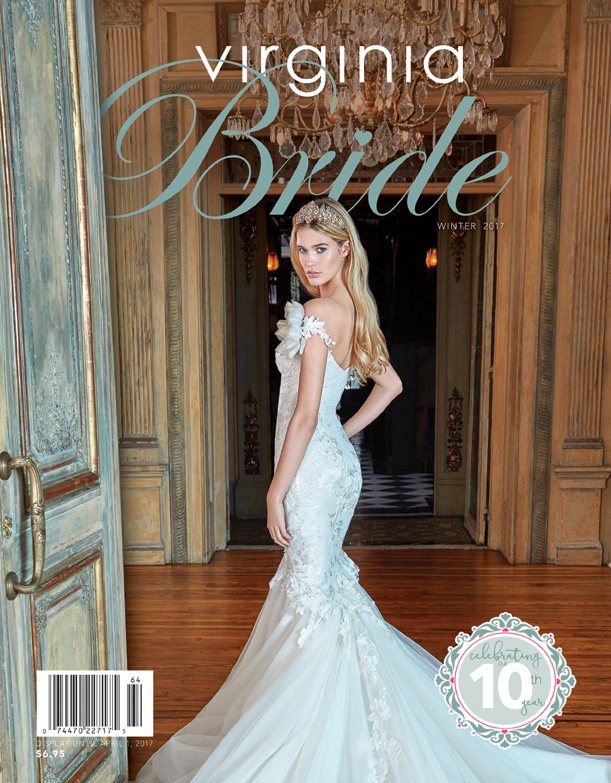 Purchase the current Virginia Bride Magazine online. Current available issue is "Winter 2017".

Meet local wedding professionals in person, see displays, get ideas and have fun with your family at local bridal shows.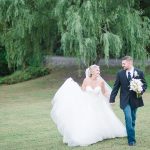 On October 15th, Jordan and her "team" got all dolled up at the Dellwood Plantation for a day she'd never forget. What a team they make! Jordan's sweetheart neckline ball gown made her look just like a princess. Her maids also looked royal in purple an …
Continue
Get in Touch
If you would like information about advertising with Virginia Bride Magazine, being a vendor in a Greater
Virginia Bridal Show, submitting your Real Virginia Wedding, submitting an editorial or you are having general questions – contact
us!
Phone: 804-822-1768
Email: publisher@vabridemagazine.com
Vendor Reviews
I would like to add that the advertisement that we get in the magazine and on your website is fantastic. Being in the Va. Bride Magazine is very beneficial.

I just received Virginia Bride magazine. What an incredible spread on Onancock and beyond my expectations on The Inn. You promised the pics would be amazing and you were right. The Tuscany Room photos are by far the best I've seen. It's not an easy room to photograph. The layout, pictures and coverage are fantastic.

Love-love-love new issue!" Thank you for letting us to be part of your success.

What a wonderful issue and I appreciate the inclusion of Santillane in your venue sites so much. It is a lovely publication and resource for brides.

I love my ad and the whole page spot is wonderful. Thank you!

The magazines came today! Everything looks awesome!! You do a great job putting out an amazing magazine that is pretty and also practical! Congratulations on your 10th anniversary!

I wanted to reach out and let you know that I received the magazines you sent and literally jumped for joy when I found our styled shoot spread! It looks amazing! Thank you SO much for accepting our submission and everyone is so over the moon and honored to be featured in such a wonderful publication!

Thank you so much! The magazine is gorgeous!! We absolutely love it.

We are pleased that we are your oldest advertising client (a total of 15 years with your guide and then Virginia Bride Magazine). We do not advertise in any other wedding magazines as we are most happy with the results and the service we have received from doing business with you.

This show always does well for me. Your show last January launched my business! I am glad I did this one also. (The Greater Virginia Bridal Show Fredericksburg Hospitality House)

Great Show! We had a really good time meeting with brides. Put us down for the January show! (The Greater Virginia Bridal Show Fredericksburg Hospitality House)

The show was great! I had many brides come back to my booth to see if we had their dates open. Thanks for a great show. (The Greater Virginia Bridal Show Science Museum)

I wanted to thank you for inviting me to the bridal show yesterday. I'm always leery of doing shows because sometimes they don't work out so well, but yesterday was a huge success for me. (The Greater Virginia Bridal Show Science Museum)

As a result of the Kingsmill show I've booked two weddings, and an engagement session. The Kingsmill show provided a good ROI for me and was a great first vendor event for me to participate in. (The Greater Virginia Bridal Show Kingsmill Resort)

I thought the show was great…very well attended compared to the other 2 I had already done. I would love to participate again. (The Greater Virginia Bridal Show Harrisonburg)
Contests